For many families, camp is an important part of summer fun. For kids, it provides adventure and the chance to make new friends, and for grown-ups, camp doubles as childcare, or is just a quiet respite from everyone being home all day long. There are so many cool ways for kids to experience camp, and one of those ways is farm camp! There are a number of day camps and educational programs hosted by working farms in Pennsylvania. They give children of varying ages the opportunity to explore and understand local agriculture, all while the children are playing outside and getting their hands dirty!
Here are a dozen amazing farm camps in PA for your family to check out!
Western PA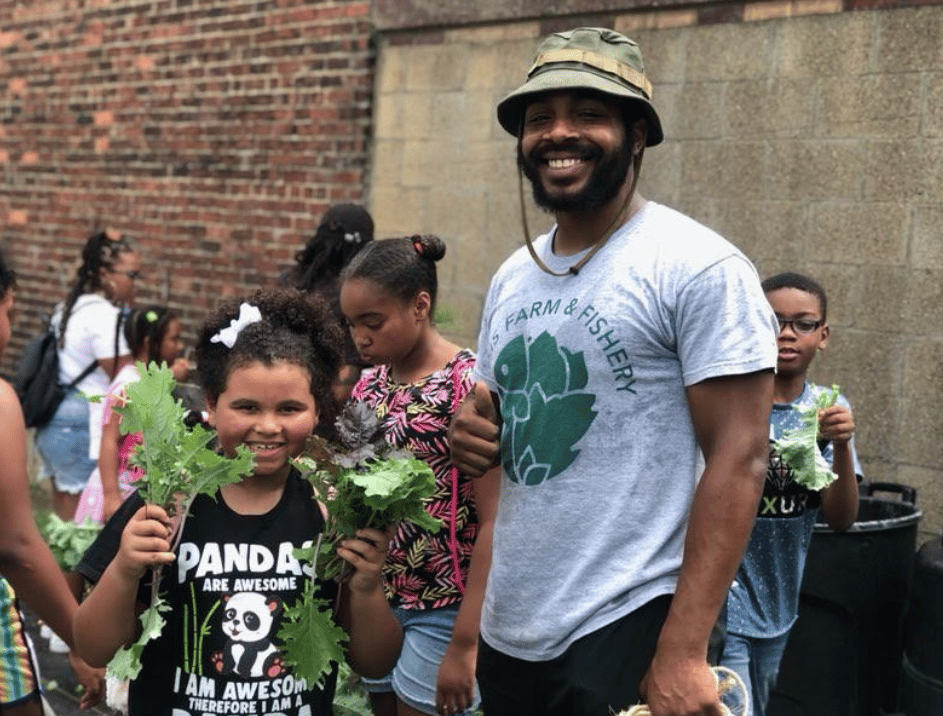 Soil Sisters: Raynise and TaRay Kelly are real-life sisters who co-founded a community-minded plant nursery which launched in January of 2020 in the Beltzhoover neighborhood of Pittsburgh. Part of their food justice programming includes Sprout Camp, which is slated to meet at the Beltzhoover Community Center from 10 a.m. to 3 p.m. on Saturdays and Sundays in the summer of 2023, from July 9 through August 13. The camp is open to ages 6 through 13, and activities include hiking, working in the garden, field trips and crafts, like making seed paper and screen printing with soil. Register here!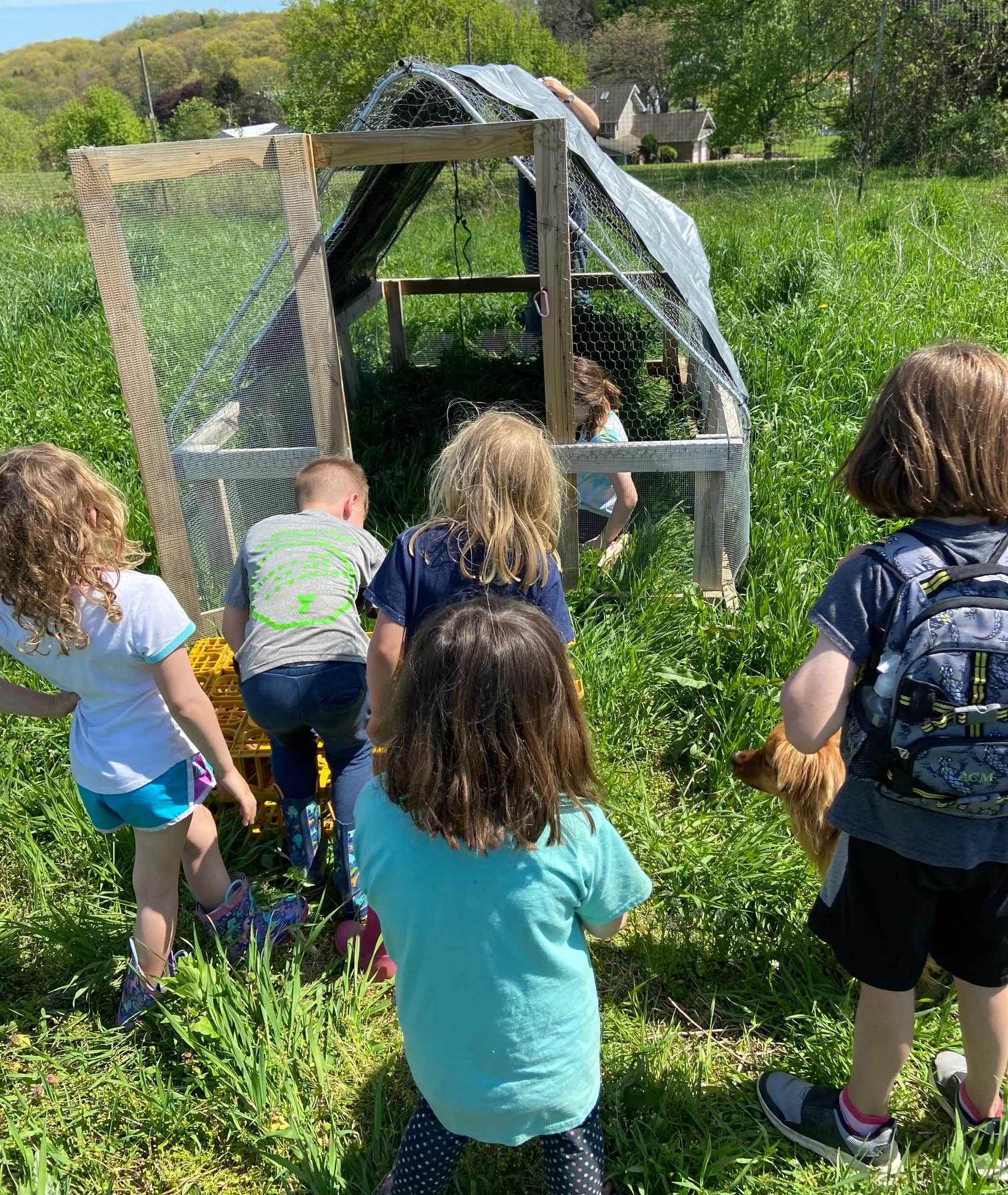 Blackberry Meadows Farm: This charming farm outside of Pittsburgh offers summer fun for kids ages 6 to 10 in a program called Little Homesteaders. Led by a PA-certified teacher, campers get to work together helping out on the farm, including tending to the animals, collecting eggs, seeding and transplanting in the greenhouse and planting, weeding and preparing the field. It's not all work, though! There's plenty of time set aside for playing on the tire swing and tree house. 7115 Ridge Rd., Natrona Heights, PA; (724) 226-3939.
Blue Ribbon Farms: Every summer, this full-service equestrian facility hosts Little Farmer Day Camp, giving kids an immersive experience of farm life. Campers care for small animals, like chickens, lambs and piglets, they get to feed newborn calves, ride ponies, collect eggs and make homemade food from produce grown on the farm. Camp includes crafts, games and nature walks. To register, head here. 384 Cowpath Rd., Aliquippa, PA; (412) 974-1650.
Central PA
Hameau Farm: For nearly 30 years, this sleep-away camp has provided a chance for girls between the ages of 8 and 14 to spend sunshine-filled days on a working dairy farm. The camp combines traditional camp experiences, like canoeing and singing songs around a bonfire, with hands-on interaction with animals and livestock. The campers stay in cabins, work in chore groups, enjoy off-camp activities like rollerskating and swimming, and close each two-week session with a 4-H-style farm show! To enroll, head here. 6364 PA-655, Belleville, PA; (717) 667-3731.
Paulus Farm: Nestled in Central PA, Paulus Farm offers multiple day camps: Wee Ones, for kids ages 3-5, Big Kids camp for ages 6-8 and 8-12, and Farm Training, for kids ages 12-14 who've been to camp in the past and want a chance to work on the farm. The other camps are focused on age-appropriate hands-on activities with farm themes, like animal exploration, farm science and gardening. For more info, see here. 1216 York St., Mechanicsburg, PA; (717) 697-4330.
Camp White Stag: This nature- and agriculture-based day camp is held on 50 acres of woodlands and farmland, and gives campers ages 5 through 15 the chance to take care of livestock and plant their own gardens. There are plenty of other activities, as well, like fort-building, scavenger huts and lessons in archery and art. Nature exploration activities include plant and tree identification, hiking, and, for kids ages 12-15, shelter-building and cooking over a live fire. Find registration forms here. 146 Swendsen Rd., Tyler Hill, PA; (732) 325-7488.
Heritage Creek Farm Camp & Education Center: There are so many ways to enjoy the outdoors through work and play at Heritage Creek Farm. There are half-day camps for kids ages 5-8; weekly camps for kids ages 6-12; and the Summer Teen Program. Beyond the summer, there are a number of seasonal programs that give kids and families ways to explore the gardens, greenhouses, forest, creek and barnyard. More info is available here. 2126 Rissermill Rd., Mount Joy, PA; no phone.
LEAF Project Youth Summer Internship: The mission of LEAF (which stands for Leadership, Education And Farming) is to "cultivate youth leaders from diverse backgrounds through meaningful work in the food system." One of the ways the organization does this is through its annual Youth Summer Internship program, which provides paid internships for teens ages 14-18 to work alongside farmers and chefs throughout a seven-week summer program. Responsibilities include planting, growing and harvesting vegetables for area restaurants and hunger relief donations, while developing culinary skills and exploring leadership and food systems topics. Find the application here. 554 Warm Springs Rd., Landisburg, PA; (717) 559-5323.
Eastern PA
The Lands at Hillside Farms: This long-running day camp is now entering its 16th season! The Lands at Hillside's Farm's Summer Farm Camp is open for students entering grades 1 through 8. Campers will explore and enjoy this historic 424-acre dairy farm and its barns, pastures, greenhouse and dairy processing area. There will be lots of chances for hands-on learning, including hands-on animal interactions, farm chores and hayrides. Classic camp activities, like tie-dye, water games and arts-and-crafts are included. Registration links can be found here. 65 Hillside Rd., Shavertown, PA; (570) 696-2881.
Milky Way Farm: The rolling hills of this pastoral dairy farm host Summer Day Camps and classes for preschoolers through 6th graders. Campers learn to make butter, cheese and ice cream, learn about farm animals, help with farm chores, take nature walks, make crafts and more! Head here for registration and more info. 521 E. Uwchlan Ave., Chester Springs; no phone.
Snipes Farm
: There a lot of ways to learn and have fun at Snipes Farm, including year-round outdoor learning and community beekeeping classes. The farm's 14-year-strong
summer camp
offers programs for 5- to 12-year-olds with weekly themes, as well as counselor training for teens. The grounds of the farm, including woods, creeks, fields, gardens and orchards, are where campers explore and play each day. Some favorite camper activities include berry picking, archery, feeding goats, chickens and bunnies, and more! Sign up
here
.
890 W. Bridge St., Morrisville, PA; (215) 295-1138.
We hope you and your family have a happy, healthy summer, with lots of adventures on Pennsylvania's beautiful farm land!
Feature photo: Hameau Farm
Kids with potatoes photo: Heritage Creek Farm
Sprout Camp photo: Soil Sisters