Just over two years ago ago we met Christa Barfield, the founder of Viva Lea Tea and FarmerJawn, and wrote about her in our Meet the Farmer series. At the time, she was just on the cusp of opening a retail farm stand at her greenhouse space in Philadelphia's Elkins Park neighborhood. It was an exciting time for the self-taught farmer; this new space offered the opportunity for her to scale up FarmerJawn's CSA program, create jobs, and expand on the community outreach and education initiatives that are so central to her food justice mission.
Now, at the beginning of 2023, she's about to embark on an even bigger, more epic venture: taking over over 120 acres of land at the Westtown Farm (part of the Westtown School in West Chester, PA).
She first learned of the Westtown School's call for proposals for the land, which was made available after the former farmer's retirement. Barfield recalls that many people sent her links to the info, but it wasn't until her mentor and locavore hero Judy Wicks sent it over that she decided to look into it.
"I said, 'Okay, I'll look because Judy sent it,'" she laughs.
After reading through the info and meeting in person, Barfield started to realize that this amount of land could be a crucial evolution of what the FarmerJawn farm and non-profit organization has already been able to accomplish.
"An opportunity like this doesn't come around too often," she says. "It looks very rural, but West Chester is just five mins away, giving that urban feel. There are communities so close to that township that are in need and are experiencing food insecurity. We can connect the work we're doing in Philly and also expand our reach into a suburb."
Barfield submitted her application into the crowded and competitive process in March 2022. She found out that she'd been chosen that July, and was flooded with a mix of emotions.
"It was definitely this feeling of like, 'Wow, we really got it,'" she says. "I've been farming for less than five years! This lets us know that what we're doing is needed and respected, and that we're trusted."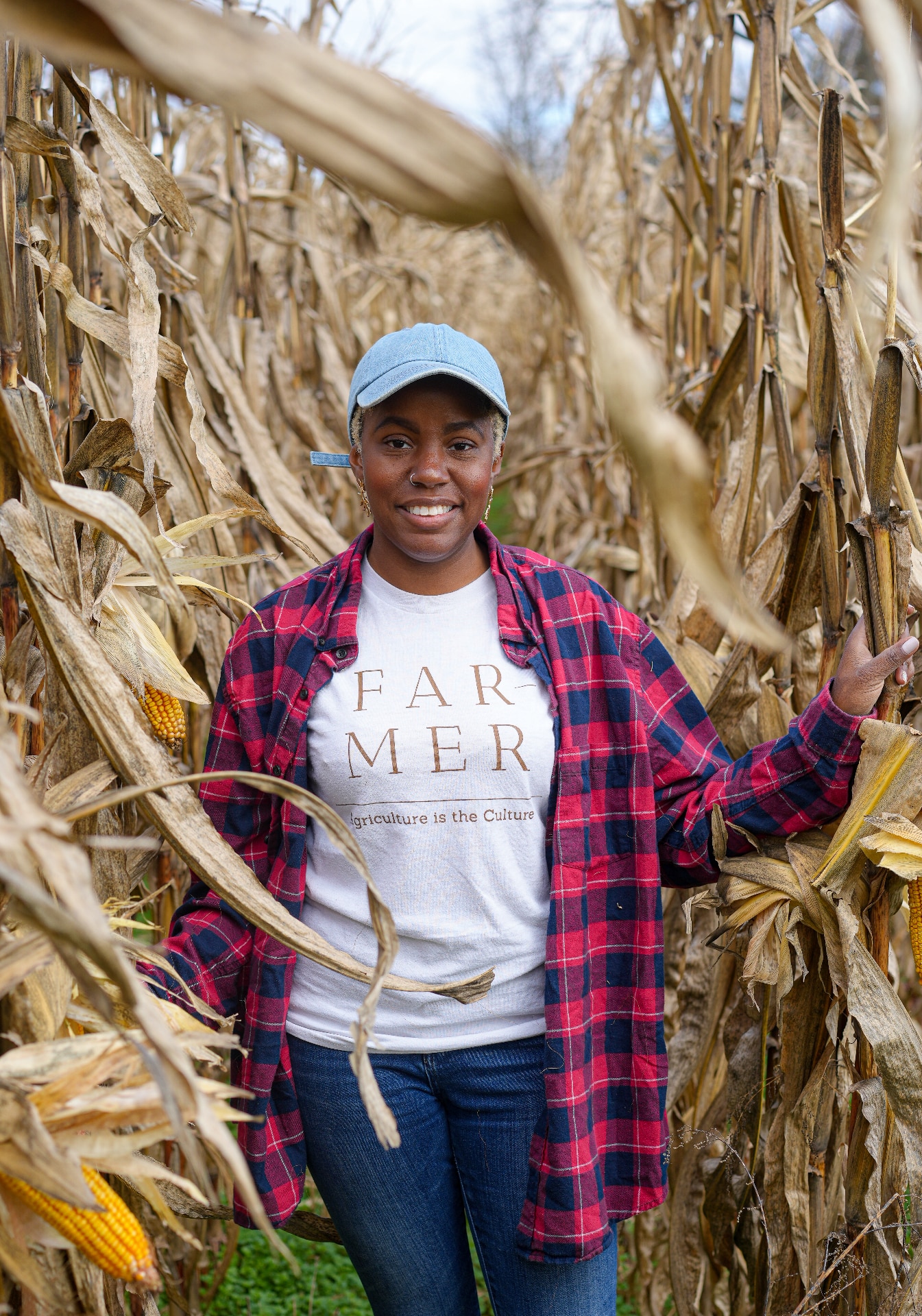 Since officially taking over the land on January 1, 2023, Barfield and her team have wasted no time at their new home. The first order of business is to begin transforming the formerly conventionally farmed land into a regenerative organic farm. That means eliminating the use of chemicals and pesticides, and revitalizing the topsoil. For guidance, they've been working with organic consultants and Barfield's mentors at The Rodale Institute, a nationwide leader in organic farming education located in Kutztown, PA.
"Regenerative organic farming is a focus on the physical and emotional health of people and planet. The actual workers that are on the farm are often thought about last, and this movement focuses on this welfare and well-being of the people working the soil," she explains. "We're making sure that we're managing the land in a sustainable way,"
The FarmerJawn crew has also been busy winterizing the farm and preparing for the spring 2023 growing season.
"I feel confident going into this spring season, we're ready to get started, and to invite people to come see what we're doing," Barfield says. "We're also starting a major hiring push — in this first year alone, between the non- and for-profit sides of FarmerJawn, we expect at least 20 total hires before the end of 2023."
The plan is to grow diversified crops, including different greens, beets, root vegetables, carrots, potatoes, purple sweet potatoes and more. Barfield is also be partnering with local chefs and food artisans to grow specialty crops for food products, like hot sauce, and an as-yet-unannounced collaboration with acclaimed Chef Eli Kulp, who sits on FarmerJawn's board of directors.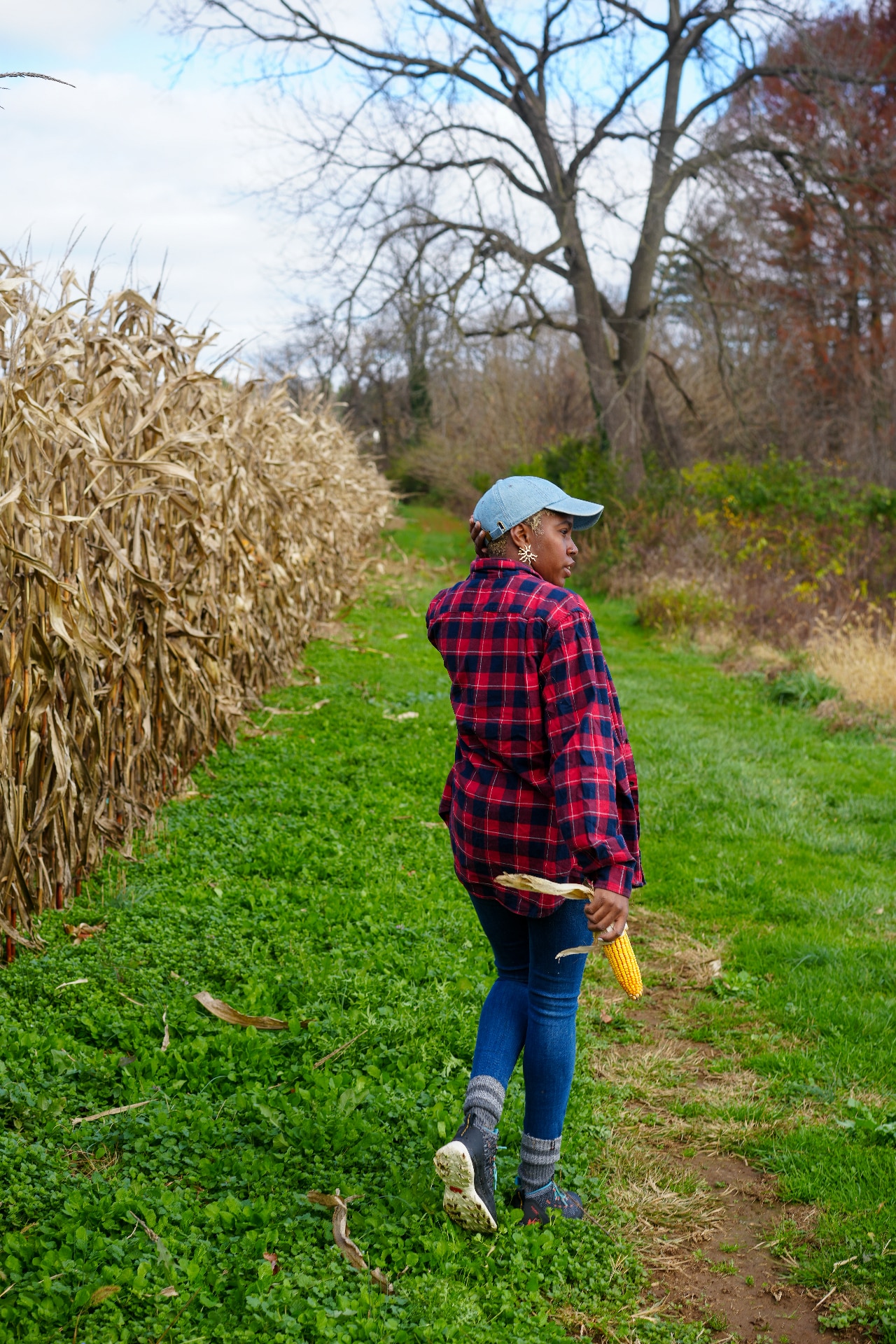 In addition to its CSA, FarmerJawn at Westtown will continue its community engagement efforts in a number of ways.
Its nonprofit will double down on its focus on education for people who want to become farmers and those who want to create food businesses, as well as provide on-site learning opportunities for students, from little kids in pre-K all the way up to young adults at university level.
"I want to create a place for people who actually want to become farmers, because that's what I couldn't find when I started out," Barfield says.
The FarmerJawn Agripreneur cohort in 2022 was comprised of 10 people, and Barfield sees the Westtown farm as a step-up program for those that the program has already trained, giving them more acreage to grow at scale, to increase their knowledge and find ways to secure funding.
The farm land also includes a 3,000-square foot storefront that Barfield will be opening this spring. She specifies that it won't just be a "regular" farm stand; instead, she envisions a cool, inviting space, with tables for people to dine, meet and work, and a menu filled with farm fresh soups, salads and sandwiches, and well as coffee, tea, fresh juice and smoothies.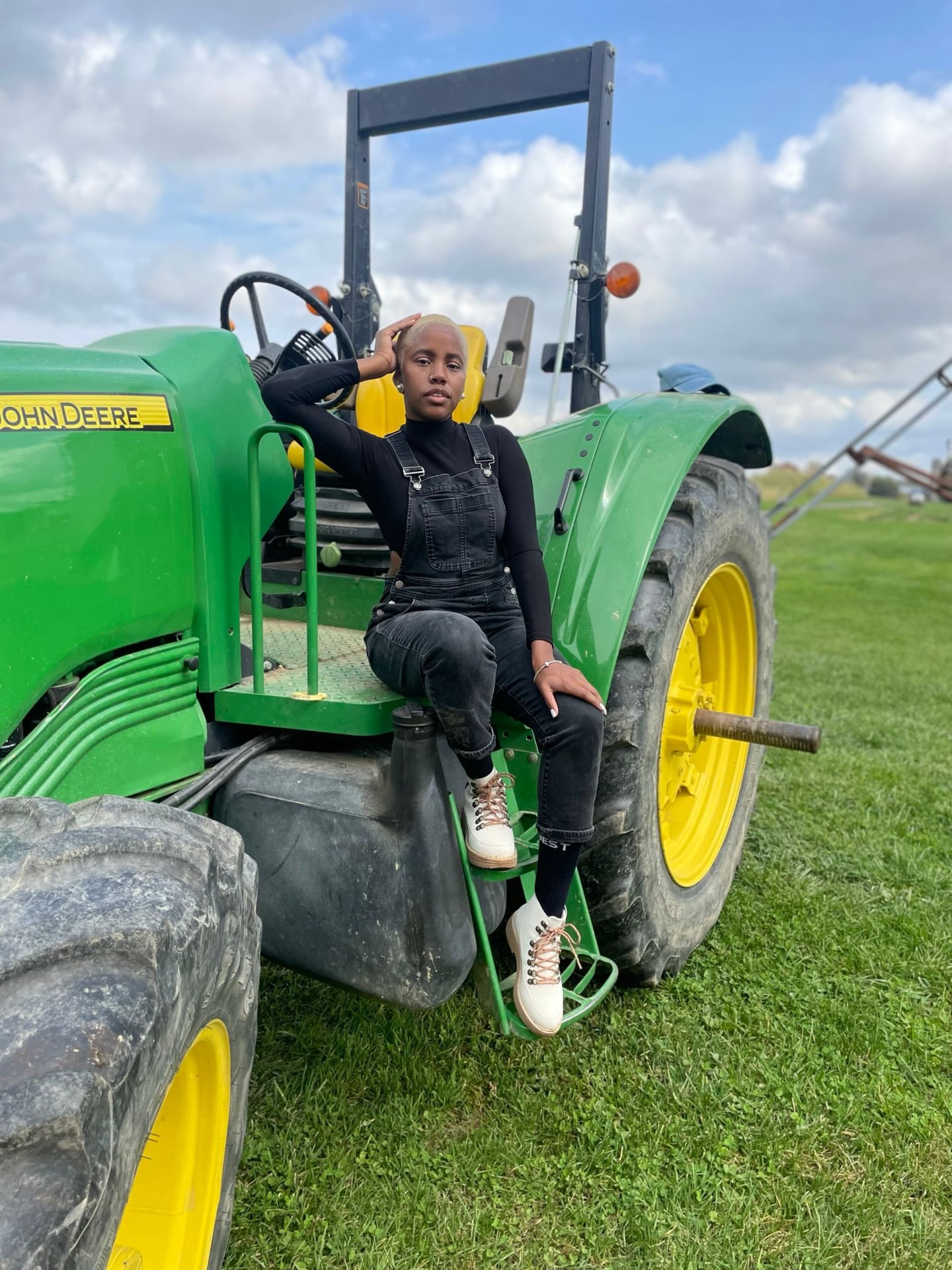 As she prepares to take on this next chapter for FarmerJawn, Barfield is thrilled to be the next steward of this acreage in Southeastern PA.
"It's a responsibility that I'm honored to have," she says. "I know that I'm my ancestors' wildest dream! I always wanted to be in healthcare and thought I'd be a nurse, and here I am transitioning into heading up a farm where I get to do healthcare — in my opinion — the right way."
For more information about FarmerJawn, or to sign up for its CSA or donate to its foundation, visit its website. The FarmerJawn Community Greenhouses in Elkins Park will remain open when the Westtown Farm opens, so follow the FarmerJawn Instagram for up-to-date info about events, farm stand hours, opening celebrations in Westtown and more!