Dining out doesn't have to be an excuse to cheat on your healthy-eating goals. Believe it or not, you can still eat clean when you're not at home. Don't believe us?
Here are a few of our favorites spots in Lancaster and Harrisburg where you can stick to your grilled-only, nothing-fried, extra veggie routine: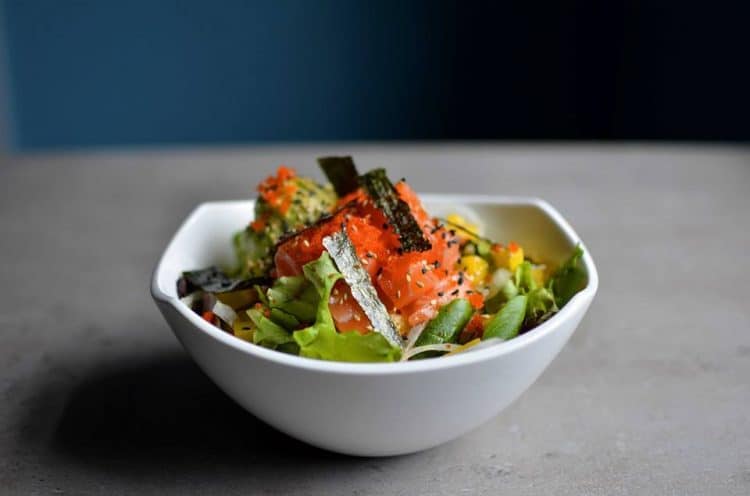 Chop Sushi is a great place for those who require a bit of customization with their orders when they dine out. Create your own hibachi or poke based off a list of available ingredients. If you're going the poke route, choose a spring mix base and add a protein; choose from Ahi tuna, spicy tuna, salmon or crab. And don't forget the veggies! We suggest ordering double veggies to feel fuller longer. You may even be able to stretch your dinner for lunch the next day. Top your poke with tasty extras, including red pepper flakes, cilantro or sea weed flakes. Order the dressing on the side to save on unnecessary calories, while still enjoying a flavorful meal. Chop Sushi has a great online ordering process for those on the go. 126 N. Prince St., Lancaster; (717) 283-0599
With a menu loaded with gluten-free, vegan and dairy-free options, Mellow Minded Cafe is a must-visit for clean eating. No matter your dietary restrictions or eating goals, your hunger won't stand a chance against its dining options. Chow down on the vegan and gluten-free Power Plate that includes seasonal veggies sauteed in roasted tomato vinaigrette with either tender brown rice or quinoa. Bonus: Add in any of these items to up your protein: chicken, steak, shrimp, turkey, tempeh or portobello mushroom. Not only will you get a healthy meal at Mellow Minded Cafe, you'll also get an endless supply of positive vibes! 5943 Linglestown Rd., Harrisburg; (717) 412-7120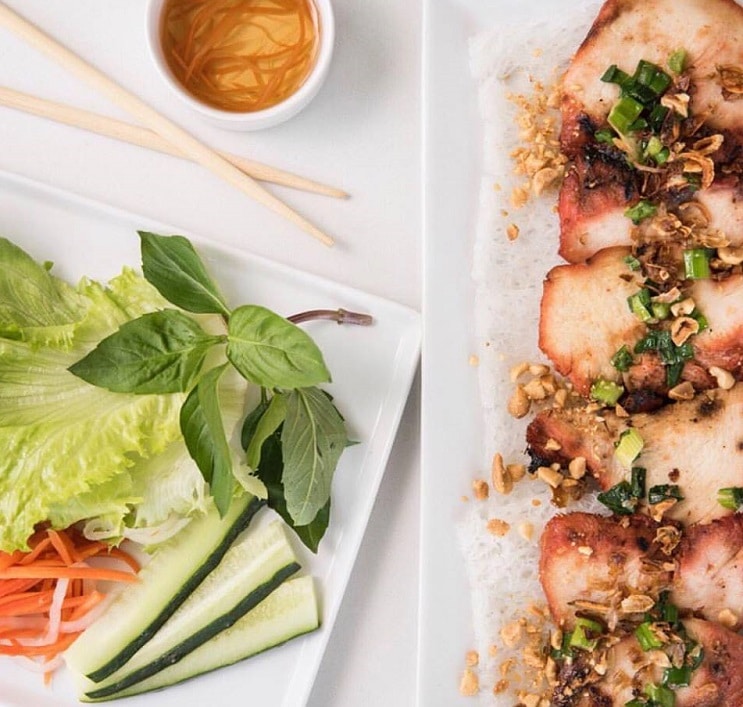 Visit Rice & Noodles or its sister restaurant, Sprout in Lancaster, for fresh, flavorful, satisfying, uncomplicated and clean Vietnamese food. Try the fresh spring rolls with chicken, pork, shrimp, beef or tofu for a light yet filling lunch option. Other options for a healthy lunch or dinner include salads, soups, rice platters or a variety of noodle dishes. At Rice & Noodles you can experience authentic Vietnamese cuisine while staying healthy in the new year. 1238 Lititz Pike, Lancaster; (717) 481-7461; 58 N. Prince St., Lancaster; (717) 392-7462 
At Silantra, the team believes in using fresh ingredients from local farms and companies whenever possible and follows a simple concept: Take ingredients and classic recipes from traditional Asian dishes, simplify them and turn them into bites of freshness. Inspired by street kitchens all over Asia, Silantra decided to bring a version of the fast-casual dining experience to the streets of Lancaster. Experience the Silantra way and pick and choose what you want in your Silantra scallion pancake wrap or bowl.  View its entire menu online before you visit to make ordering simpler. You'll notice a detailed list of ingredients, all labeled appropriately for anyone with dietary restrictions. 101 East King St., Lancaster; (717) 399-1988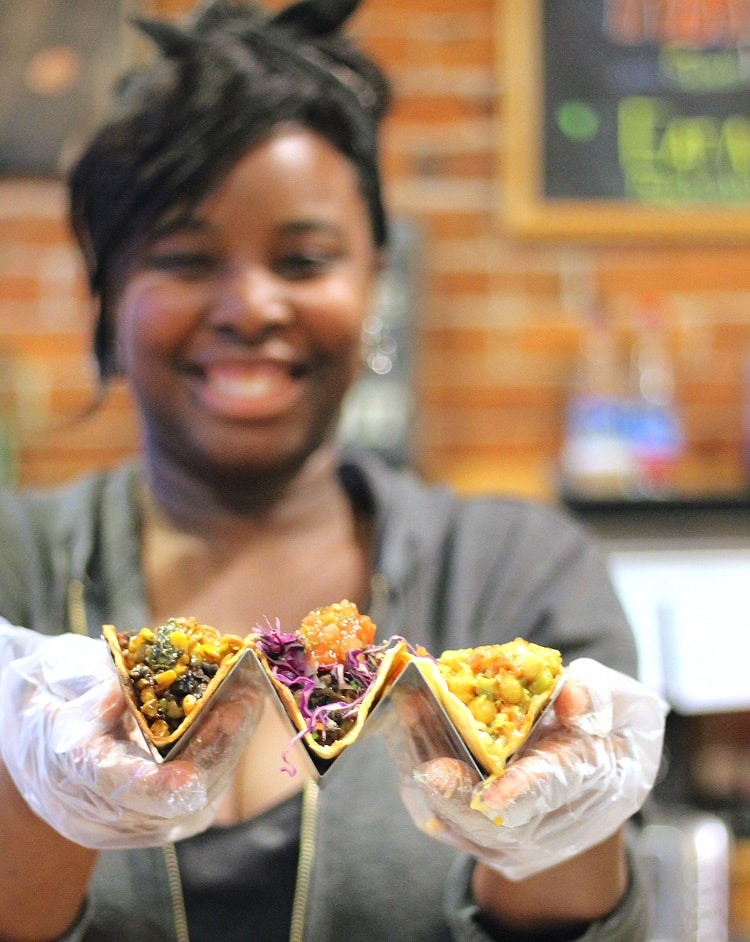 Vegans, vegetarians and anyone trying to eat less meat in 2018, rejoice! The Vegetable Hunter is here to provide healthy meatless meals any day of the week. From the roasted smoky red beet hummus to the Korean tofu tacos, its menu is full of vibrant, creative dishes. Since your meal will be so nutritious, why not treat yourself to one of the boutique brewery's beers, too? We suggest the Haze Against the Machine, an American IPA featuring Azzaca hops. 614 N. 2nd St., Harrisburg; (717) 695-6229.
How are you sticking to your clean eating routine when you go out to eat?
Photos in Order::

Chop Sushi, Rice & Noodles, The Vegetable Hunter