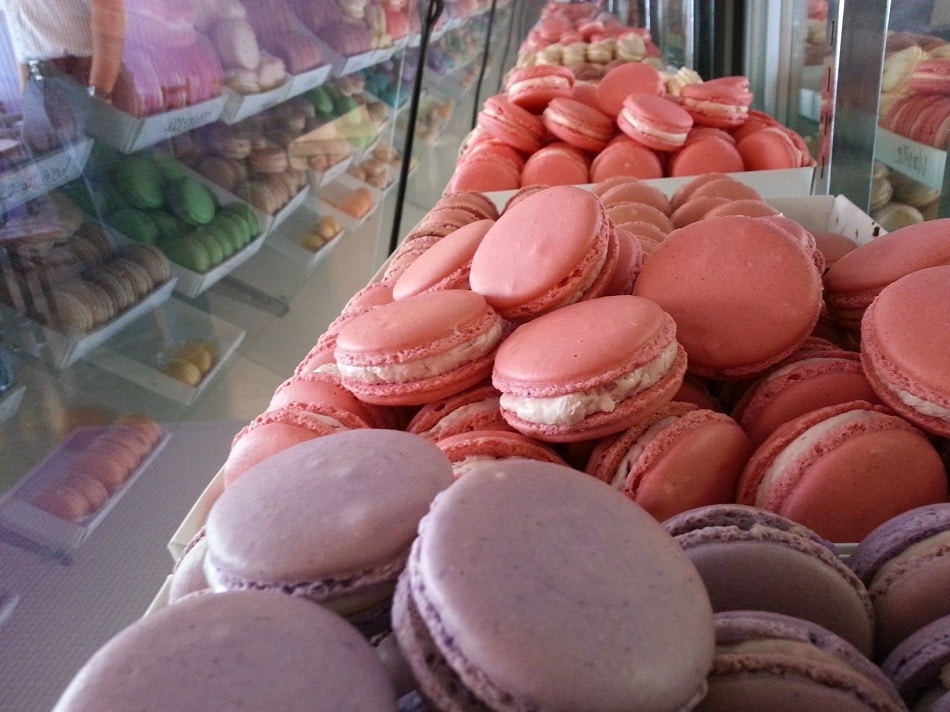 Mouthwatering cheesecakes, multi-flavored macarons and crispy, tender fried chicken sandwiches are simply some of the edible delights at Helena's Chocolate Café and Crêperie in the heart of Carlisle's downtown. This French-inspired café with fairy lights streaming down its long windows overlooking the main street provides the perfect, warm atmosphere for a date, family meal or a study session. The deep purple and yellow walls, enhanced with several framed butterfly paintings, present an inviting and pleasing aesthetic to the café, attracting many people from in and out of town.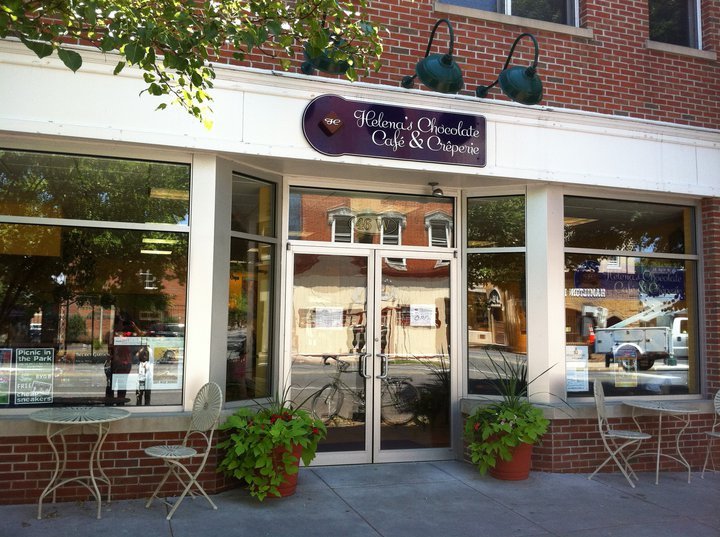 The café's baker, chef and owner, Helena Twigg, utilizes her skills and experience to create decadent pastries, desserts and dishes, all which keep bringing customers through the door. Helena's creations are the types of delectable treats that you just cannot get enough of!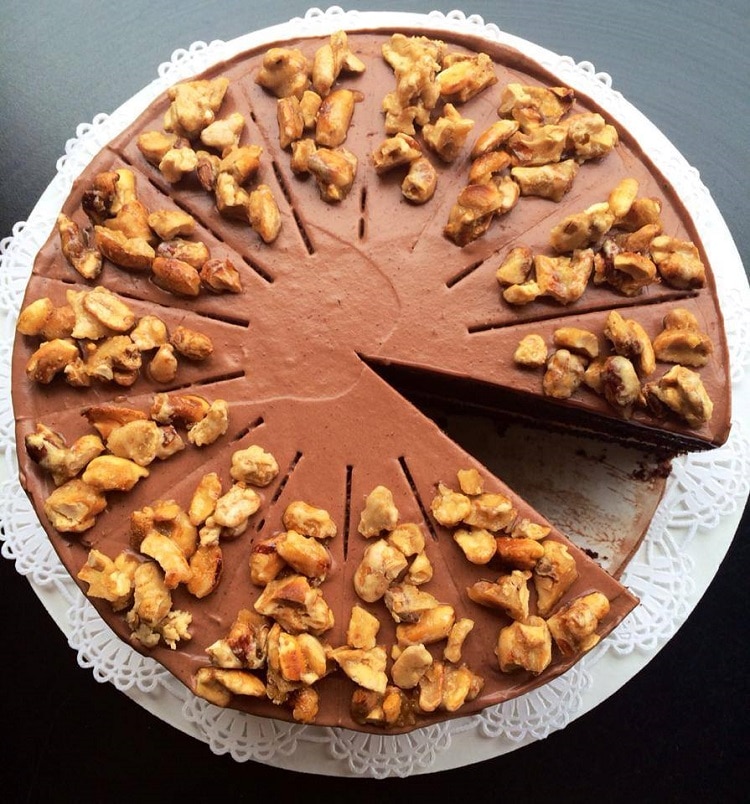 We recently sat down with Twigg to learn more about her café, and how she uses her skills to run such a successful kitchen.
PA Eats: Why start the only French café in Carlisle? Were you inspired by, or trained in, French cuisine?
Helena Twigg: That's a multifaceted answer there. Not trained, classically or anything. I was raised in a family of foodies. My grandmother and mother lived in Europe. My mother always made crêpes on Sunday mornings at home — that's what we did.

My first job in high school was in this exact same location, but it was a restaurant called A la Tarte. The owner at the time was Ross Morris. He then decided to sell and open Piatto and I went with him. He is an executive pastry chef, so I learned from him. Now, he is one of my business partners in the Party of Four. [Ed. note: Party of Four is a restaurant group that Twigg is a partner in; it operates a handful of restaurants, including Café Bruges.] It [starting the café] was really that my husband Ryan and I got tired of not having anywhere to eat in Carlisle, so we opened our own places so that we didn't have to travel.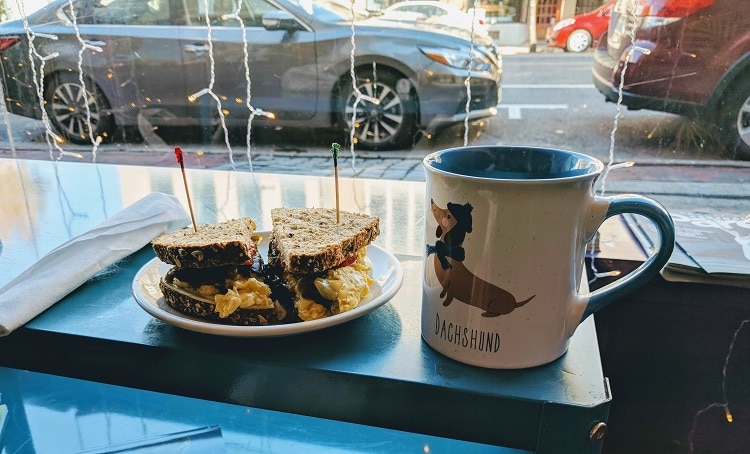 What is your favorite dish to bake or cook, and why?
I really do like the macarons. They're fun, they're pretty, they're colorful, but they are difficult to make. You can't go wrong with buttercream in my opinion!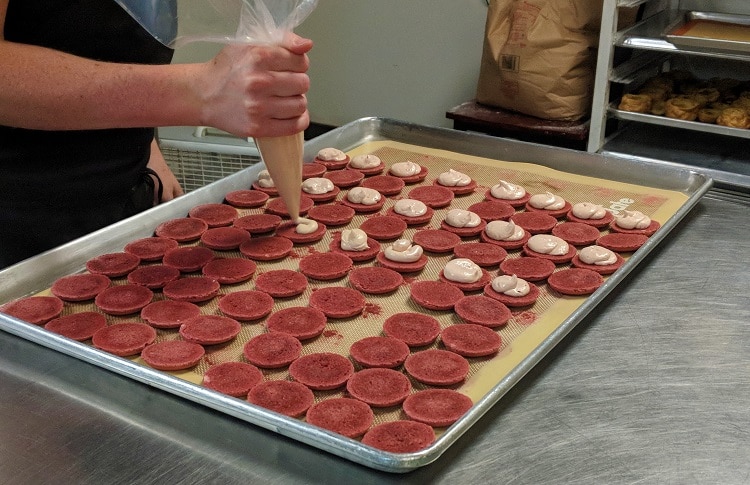 The crêpes are fun too; it's like painting, when you spin the batter out in a circle on the grill. When it is busy and stressful it is important to remember that it is just food and not open-heart surgery. I try to put those things into perspective for my employees because the more stressed they are, the more chaotic they become, and that emanates to the front of house.

I enjoy cooking all crêpes, particularly sweet, because I have a sweet tooth! I love dulce de leche. I love caramel, anything caramel! I like the dulce crêpe, but I like to add stuff to it — strawberries one day, bananas the next day.
Is being in the kitchen relaxing?
I do find the kitchen very relaxing. I am a mother, but this is my time with other adults. You can talk and have fun. It is just about making people happy! Customers come in here for some kind of experience which is usually a positive one, so it is nice to know that I am bringing a piece of happiness to somebody.
Are most of your products locally farmed and produced?
We try our best. We use a local supplier, versus going with Sysco as a food supplier. I use a local person out of Mechanicsburg, and they get their produce from all over. But I at least try to get as many local products as possible.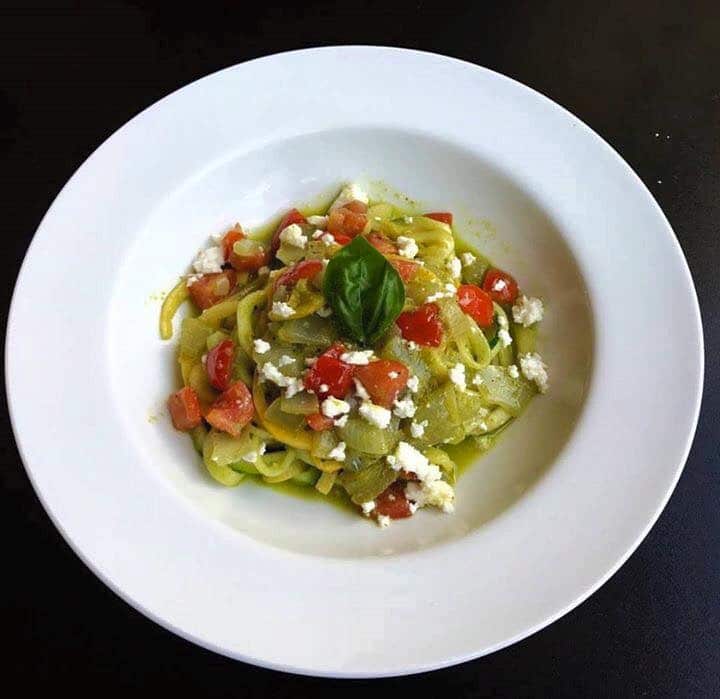 I do work with several farmers for produce during the summer, L.E.A.F is one of them. I work with Farmer Daniel, who owns Pecan Meadow Farms in Newburg. He supplies the chicken for the chicken salad here, and he has brought us specials, like pheasant and duck eggs. I try to have local products, but it is really hard when I go through the quantity of eggs and butter that I do!
How do you run your kitchen?
Now, I have a head chef for the crêpes side. He makes every batter from scratch, and he then delegates what he needs to do with the other kitchen staff. Also, I have a head baker here who basically does everything, and I try and help her when I don't have a packed schedule.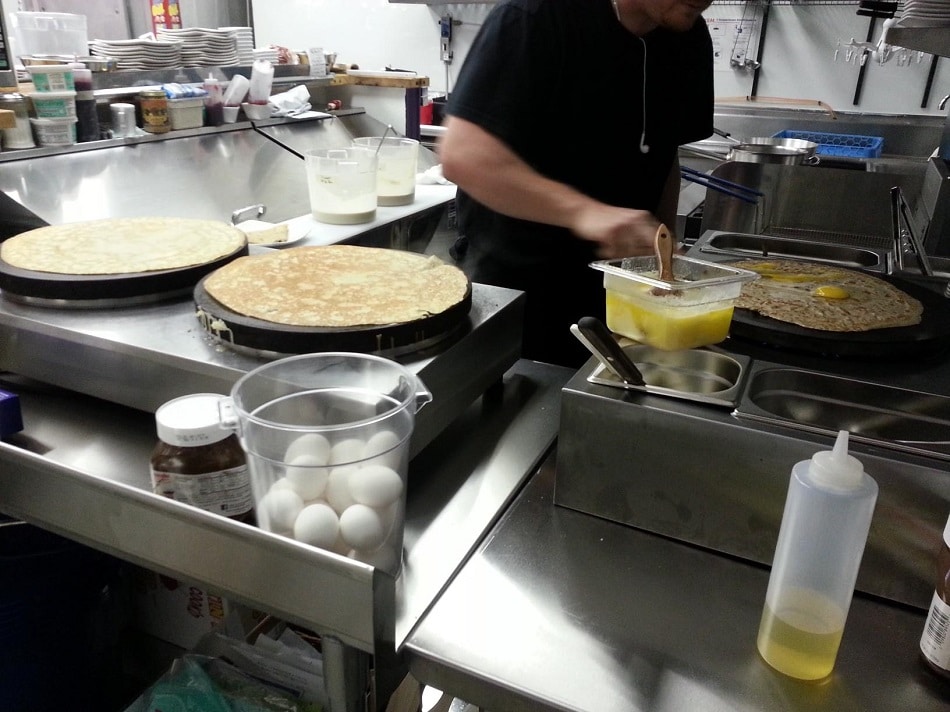 Really that's the beauty of it. They know us well enough, they have been with us for years, they know what I want, they are great people! If they want to do something they ask, "Hey, what do you think?" and I tell them "Absolutely, go for it," especially when they are supposed to do something fun and different, and not specific to French cuisine.
What is your role in the kitchen and the restaurant now?
I'm always going to food shows and looking for new products, meeting with the farmers, going to the market and then bringing those connections to the chefs. I love to work with as many local farmers as possible. My grandmother is a farmer still, so that is an important feature in our nutrition. I love baking, but it is something in which you can't be interrupted, and I'm always interrupted. I do what I can.
What is your take on how to run a successful restaurant?
Being here. We are open seven days a week and I check in every single day! If I am not able to be here, I call in. I have a manager whom I have been friends with since middle school and someone I trust completely. I am not a scary figure in the shadows. My staff knows what I want. I am thankful to them and I let them know that. A lot of my employees are really long-term … [after] a year's worth of time with us, they turn into family!
Remember Helena's Cafe the next time you have a hankering for something sweet, or when you are in the mood to try fantastic French delights! Check out its website, Facebook and Instagram for all tasty photos and seasonal specials.
Find Helena's Chocolate Café and Crêperie at 36 W. High St. in Carlisle; phone: (717) 254-6453.
Egg sandwich, macaron decorating and cheesecake photos:

Fatema Sachak

All other photos:

Helena's Café