Belgium is famously known for its great variety of beers that people from around the world travel to taste and experience. But, you don't have to trek thousands of miles across an ocean to find phenomenal beer — towns, large and small, across Pennsylvania have cultivated lively craft beer cultures. One such place is Carlisle, Pa., about 25 miles west of Harrisburg. Carlisle is an historic borough, with roots in both the American Revolution and the Civil War during the Gettysburg campaign. The rich history and hard-working people of Carlisle created a beautiful small town, which now features a hopping beer scene!
The first stop on any beer crawl through Carlisle should be Café Bruges, a traditional Belgian-inspired pub in the heart of town. The cozy aesthetic and ample sunlight make for an ideal day-drinking escapade before the crowds start ramping up for dinner service.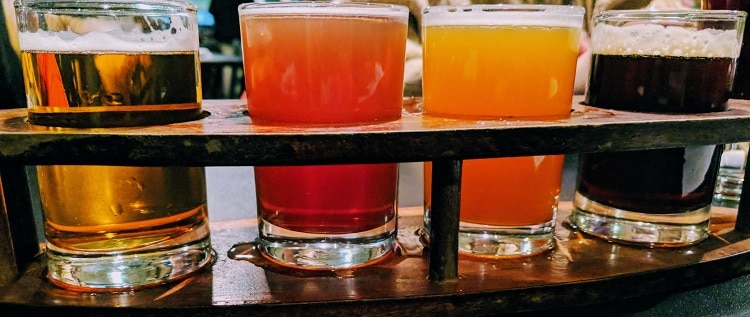 Sit by the bar at the end of the restaurant with a small group and watch the bartender skillfully pour your draft. The beer selection is straight from Belgium, with over 50 different options available, including ales, lagers and wheat beers. If the wide selection feels overwhelming, try a flight of four colorful and delightful beers, chosen from the seasonally updated selection. Or just go straight-up classic with a bottle of Orval.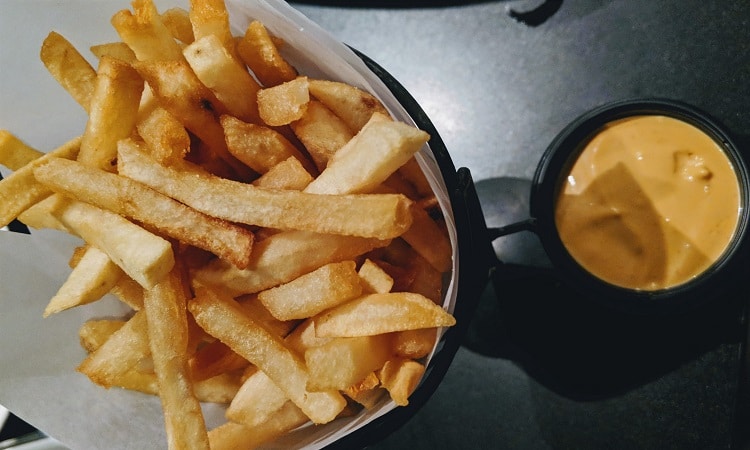 You must order food at this spot! Food is a necessity during almost all drinking adventures, and Café Bruges combines the best food and beer for an outstanding experience. The frites (fries) at this restaurant are famous, and probably the best you will ever eat: Hot, crispy, crunchy and salted to perfection, these frites are revered by many as better than those in Belgium. The frites come with homemade sauces, like spicy hot mayonnaise and curry ketchup. The beer and the frites may be the main draw at Café Bruges, but its other menu items, such as the mussels, steak and chocolate mousse, that are all favorites, making for an exceptional meal.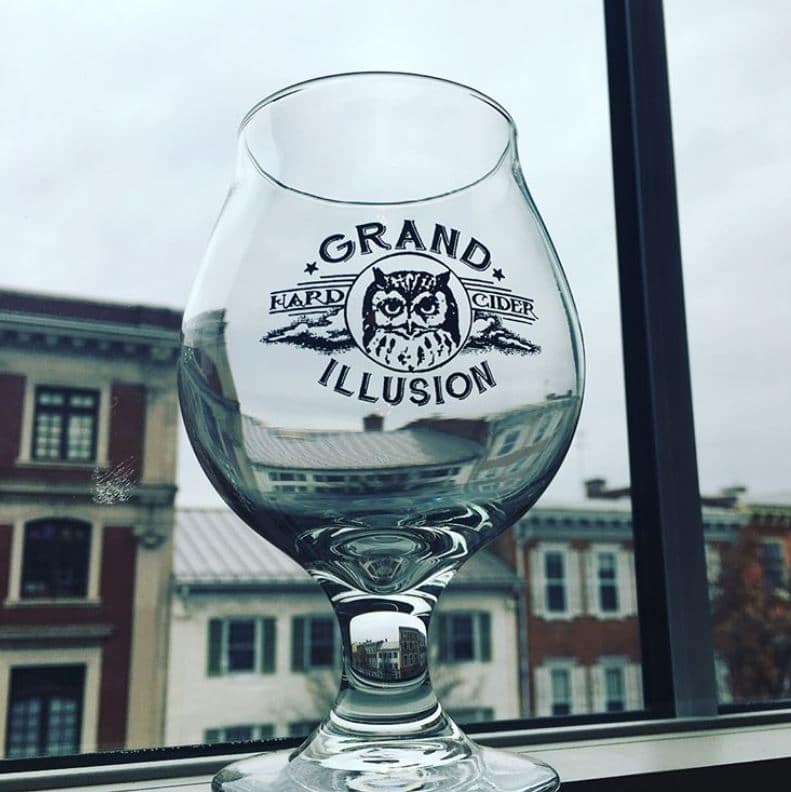 Once you've finished your flight of beer and frites, walk across the road to Grand Illusion Hard Cider for craft cider, beer and wine. Grand Illusion is a trendy new bar with two floors and the perfect atmosphere to sit and drink with friends. There is a wide, diverse and interesting list of ciders, a few beers on drafts and wines, too. We highly recommend the ciders, which range from fruity flavors, including Apple Brandy Barred Aged and Presidential Peanut Butter, which indeed tastes exactly like peanut butter! The cider flavors and variety are comparable to an adult candy shop, in which you leave very pleased and full of good treats!
After a magical time at Grand Illusion, make your next stop Molly Pitcher Brewing Company. Molly Pitcher is a quintessential American brewery, comfortable and welcoming. The metal barrels of beer and brewing equipment are all part of the bar and add to the casual experience of a small, laid back brewpub. Each day, the brewery has 10 different craft beers on tap that rotate frequently, with a total of approximately 20 rotational beers and some seasonal specials. Molly Pitcher does not skimp on beer size — most of the pours are generous with high ABVs.  Tuesday through Friday each week, from 5–7 p.m. take $1 off special pints during happy hour.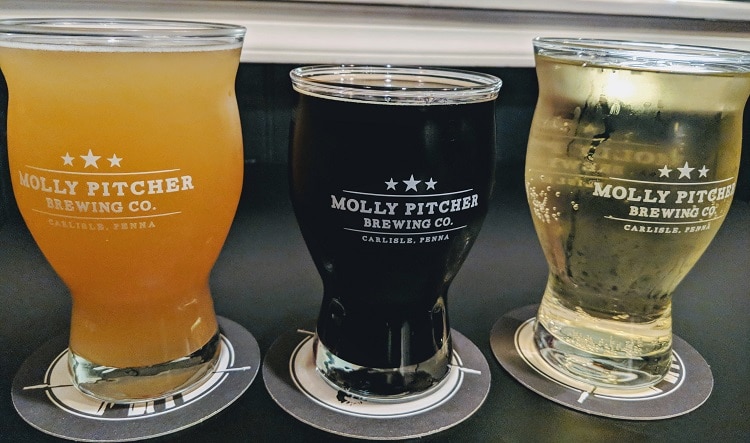 If it's on tap during your visit, we highly recommend the Old Graveyard, an espresso stout beer brewed with coffee from a local coffee shop and roastery, Denim Coffee. The bitter taste of black coffee blends smoothly with the bitterness of the beer and provides enough caffeine to keep you awake and fully energetic for the rest of the night.
For the last stop of the tour, finish in a lively and energetic watering hole, Market Cross Pub & Brewery. This open floor plan bar and brewery features mustard yellow and red walls featuring beer emblems, pictures and ornaments. Its beers are brewed in house with care, producing a delightful selection of three to four rotating drafts, and well as guest draft beers.
The boneless wings and pretzels are delicious and the perfect combination with beer. The employees are extremely welcoming and helpful, and add to the energy of the pub. Bonus: On Mondays, there's a trivia night at the pub, so practice your general knowledge skills and see how smart you are with a few beers in you!
If you decide to take a day trip to Carlisle, or live in the area, Café Bruges, Grand Illusion, Molly Pitcher and Market Cross can indulge your beer and cider dreams and make for a great day. And, if you are sad to leave after your evening of beer drinking, fear not! Buy some branded swag at the breweries or pick up a growler of beer or cider to take home with you to remember your beer excursion!
Café Bruges is located at 16 N. Pitt St., in Carlisle; phone: (717) 960-0223.
Grand Illusion Hard Cider is located at 26 W. High St. in Carlisle; phone: (717) 462-4716.
Molly Pitcher Brewing Co. is located at 10 E. South St. in Carlisle; phone: (717) 609-0969.
Market Cross Pub & Brewery is located at 113 N. Hanover St. in Carlisle; phone: (717) 258-1234.
Grand Illusion Glass:

Grand Illusion Hard Cider

All other photos:

Fatema Sachak