Do you know that magical thing that happens when you're on a road trip or exploring a new city and you stumble across a wonderful restaurant or bar? In these moments, it seems like spaces just reveal themselves, like they've been waiting all this time for you to find them. This is our definition of a "hidden gem." Because, truly, these days, everything is searchable and findable on the internet through sites like Google and Yelp, and there are very few secret spots left out there.
But across Pennsylvania there are some real diamonds in the rough, especially in smaller communities that are less often dominated by chain restaurants and fast food spots. We don't claim to have discovered these gems, but we do have a hunch that they might not be on everyone's radars. We encourage you to explore and support these mom-and-pop establishments, and others like them, as you adventure across PA!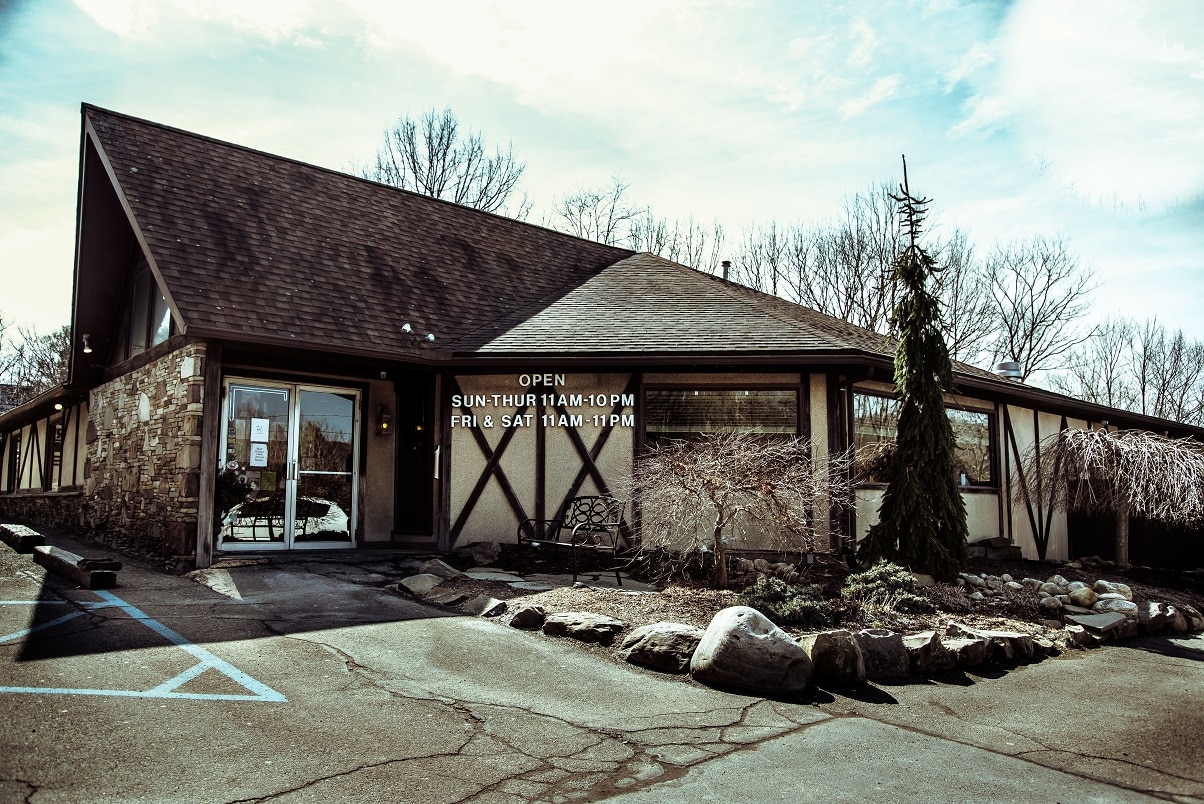 How we love a mid-century family-style restaurant! Somewhere in the gray area between diners and fine dining, The Fireplace Restaurant is a comfy, family-style restaurant in Tunkhannock, about a 45-minute drive northwest of Scranton. Originally opened in 1967 by the Pickett family, this local institution is now owned by Laura and Dan Yale (Dan started working at The Fireplace as a dishwasher when he was a teenager!).
The menu is delightfully extensive, ranging from juicy grilled steaks with all the trimmings to seafood specials, to gigantic burgers. Thursday is Italian Night, featuring dishes like lasagna, shrimp scampi and spaghetti and meatballs; other house specialties include chicken parmesan, grilled pork chops and linguine with clams. There's also a full bar, and a long list of signature cocktails, like the Route 6 Cooler (rum, coke, lemon and triple sec in a mason jar), as well as local wines from Nimble Hill Winery, and cider from Deep Roots Hard Cider. Don't miss the epic cakes for dessert! 6157 US-6, Tunkhannock; (570) 836-9662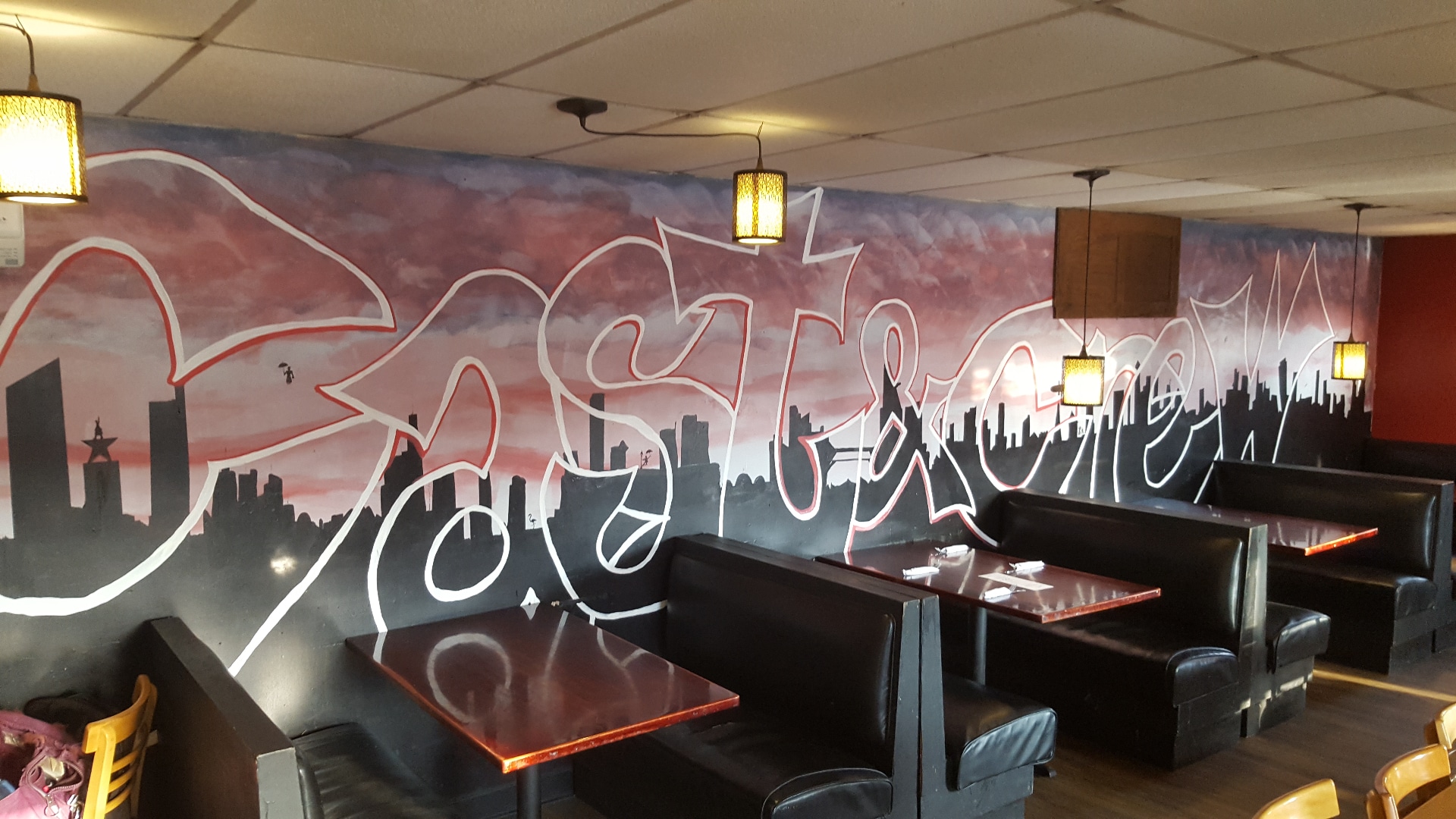 Further upstate, find Cast & Crew, an "improvisational restaurant" in Mansfield. "Improvisational" does not mean there are comedy troupes performing off-the-cuff skits! What it does mean is that there are ample opportunities to put yourself in the chef's care to cook for you whatever his whims dictate. Sure, you could order off the regular menu, which runs the gamut, from snacky appetizers (nachos, wings) to salads, burgers and sandwiches, pastas and pizzas, and entrees. Each menu category offers you the chance to let the chef make an improvised off-menu special, or you can put the menu down and simply order Dinner in the Round, an improvised four-course meal served family style.
Open-minded, spontaneous diners are advised to grab a booth or table in Cast & Crew's funky dining room and let the chef's creativity shine. It's a BYOB, so bring along a bottle that goes with everything, because you never know what's going to arrive at your table! 295 S. Main St., Mansfield; (570) 662-0177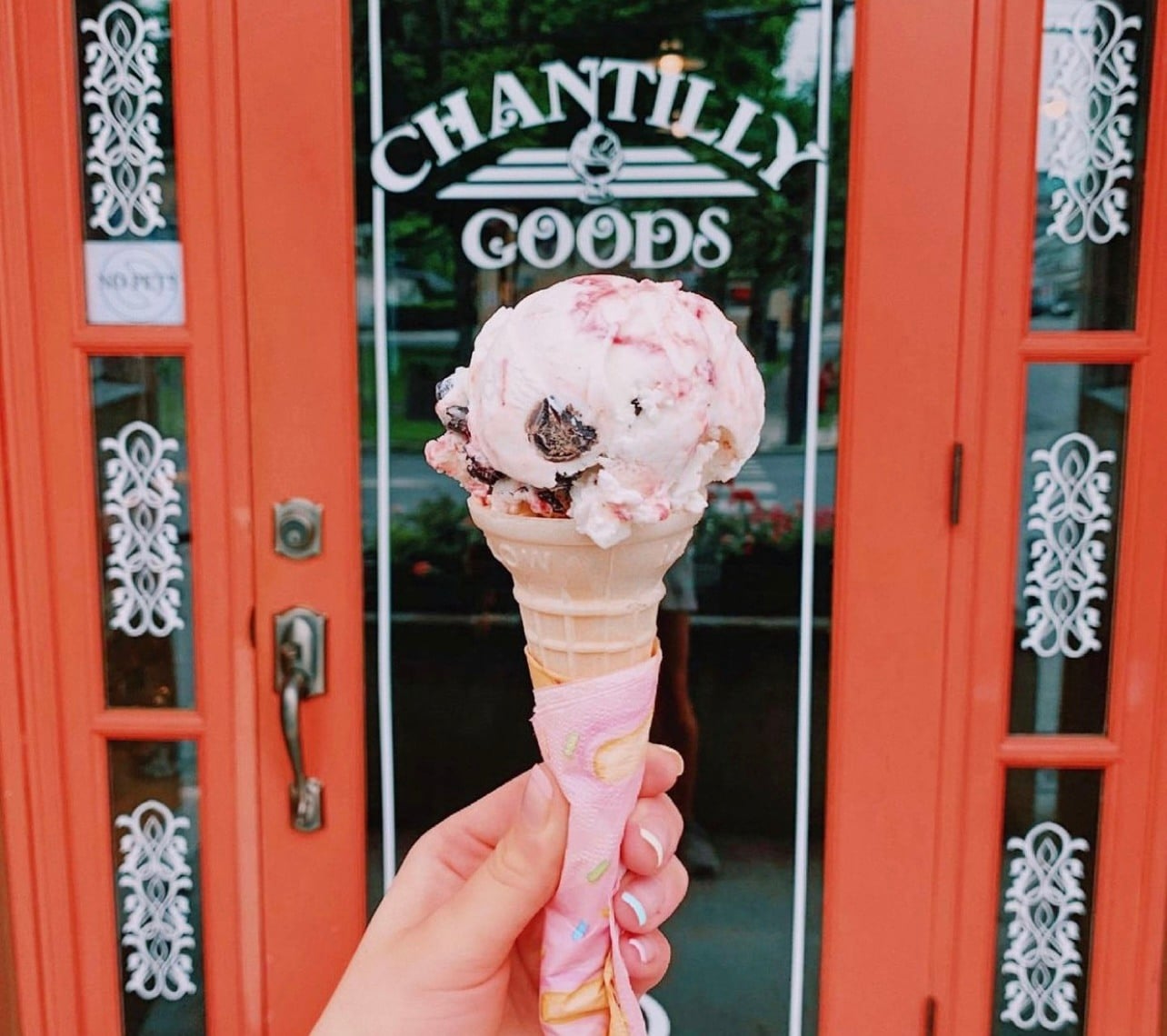 This vintage soda fountain and ice cream shop is everything you could possibly want during a drive through NEPA. Tucked into the small city of Weissport, it's got charm for days (the interior has all sorts of vintage touches, like a pressed tin ceiling and an antique bar), along with nearly 30 flavors of ice cream from Manning Dairy Farm, and 34 flavors of old-fashioned soda.
The delights seem endless: soda floats, milkshakes, flurries, classic sundaes, custom sundaes, specialty sundaes (like the Muddy Canal, any flavor ice cream you like with peanut butter sauce, hot fudge, chocolate jimmies, Chantilly whipped cream and a cherry on top) … The list goes on and on. There are freezers full of stunning ice cream cakes, ice cream pies and ice cream sandwiches, a coffee bar with signature espresso drinks, and retro candy, too. If you want a little more action before hopping back in the car, rent a surrey bike to cruise along the beautiful canal. There's also a laundromat attached to Chantilly goods — this place literally has it all! 200 Bridge St., Weissport; (610) 379-4767.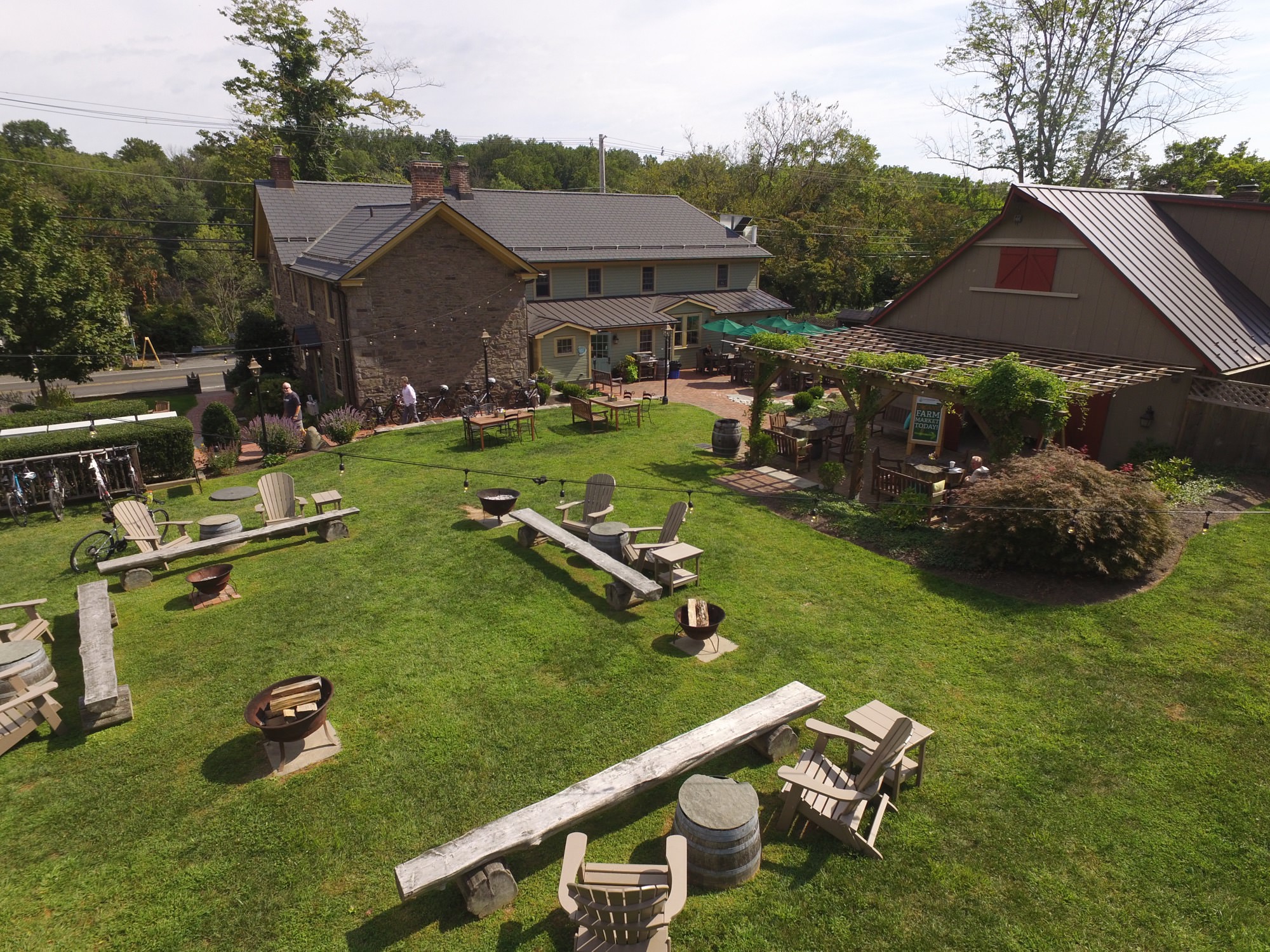 This coffee shop and cafe is picture-perfect, with a cozy interior (featuring couches, a large communal table, a fireplace and board games for guests to borrow), and a sprawling outdoor space for soaking up the sun. The Lumberville General Store was actually a general store serving the river town from 1775 (!) until 2003. Situated right on the Delaware River, this is a lovely stop for anyone hiking or biking along the towpath; yes, there is ample bike parking and the option to rent bikes!
On the cafe menu, find breakfast and brunch dishes, like omelets, quiches and sandwiches, and plenty of coffee, espresso, tea and hot chocolate. There's also house-made ice cream and baked goods made right on site. 3741 River Rd., Lumberville; (215) 297-9262.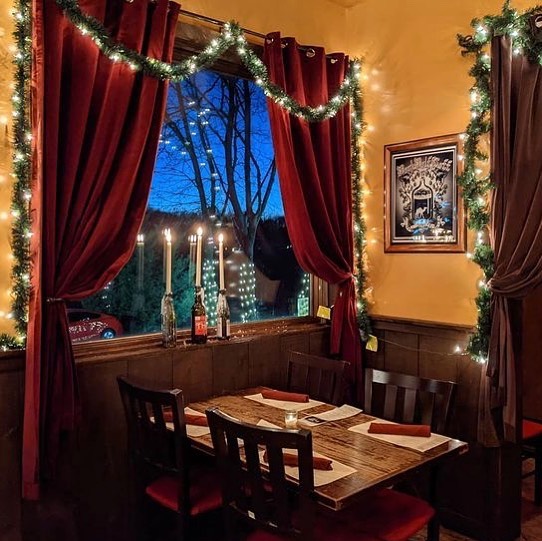 Housed in a plain gray building on Chestnut Street in Emmaus, is The Trapp Door, a beer-lover's dream. This quaint gastropub offers draft beers (including rare ones, like vintage Founder's KBS), cask ales and over 17o bottles of beer. Cocktail fans will also have plenty to try, with a fun cocktail program featuring concoctions like the Stoned Lemonade with Crown Royal, cherry orange syrup, and CBD lemonade.
The food menu is packed with beer-friendly bites, like pierogi, poutine, meat and charcuterie plates, flatbreads, tacos, sandwiches and more! Don't sleep on brunch, with so many fun dishes to choose from, like pastrami and sunny-side-up eggs on Texas toast, chilaquiles, and beignets. 4226 Chestnut St., Emmaus; (610) 965-5225

Steeped in local history, Point Philips Hotel has passed through many hands, and it now operates as a tavern and smokehouse, with a fresh menu full of comfort foods and smoked meats. Located in the town of Bath, a small community in the Lehigh Valley, just a bit north of Bethlehem, this is a comfy watering hole for locals and travelers, alike. Tuck into a bowl of specialty mac-and-cheese, a burger or cheesesteak, or something off the impressive smokehouse menu, like pulled pork, baby back ribs or smoked brats.
Save room for drinks and dessert! There are always some fun options to choose from on both fronts, like pudding shots (yes, really), flourless chocolate cake, and apple raisin bread pudding. 943 Point Phillips Rd., Bath; (610) 837-1544.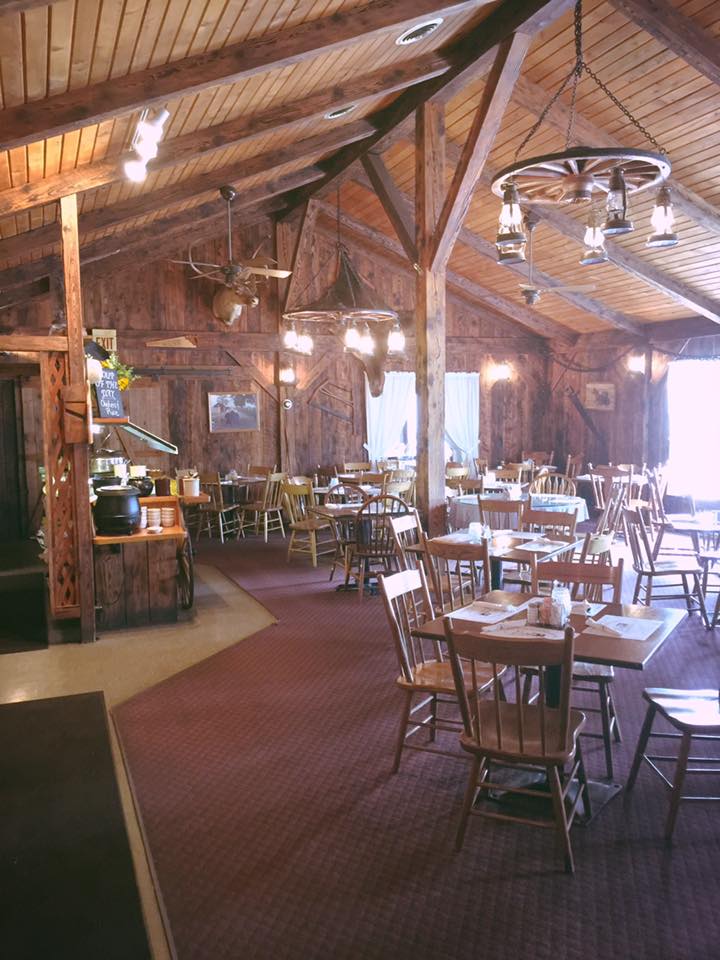 This family restaurant in a tiny community in Crawford County is the embodiment of small-town hospitality and charm. The interior features all-wood-everything, wagon wheel light fixtures, large tables for families or groups, and just the right amount of taxidermy. It's open for breakfast, lunch and dinner, and in addition to PA Dutch specialties, like Amish noodles and bread stuffing, the menu focuses on homestyle classics. Favorites include broaster-style chicken (chicken made in a pressure cooker), grilled ham steak, and the Spartansburger Platter. The unlimited soup and salad bar is the stuff nostalgic dreams are made of! On Saturday mornings, the all-you-can-eat breakfast buffet is popular, as well. Bonus: Dutch Treat sources most of the meat products on its menu from local farms, including Hillside Dairy, located just two miles down the road. 339 Main St., Spartansburg; (814) 654-7228.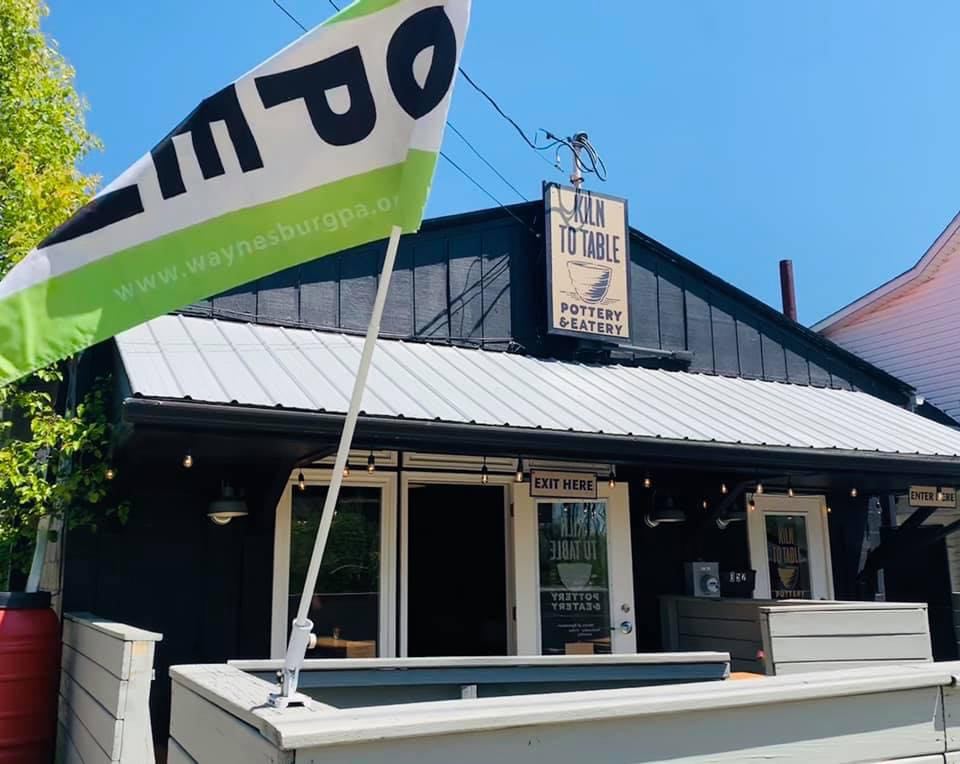 In the Southwest corner of PA, tucked into the small town of Waynesburg, find Kiln to Table, a true local treasure. This cafe/coffee shop doubles as a gallery and gift store for local, handmade pottery. The artisan espresso drinks and scratch-made food, with ample items for gluten-free and plant-based diets, provide a much-needed alternative to the glut of fast food in the surrounding region. During the mornings, breakfast is on offer, with fried egg sandwiches, french toast and more. At lunchtime, specialty wraps and sandwiches (the reuben is a customer favorite), flatbreads and salads are the main attractions; daily specials, like chicken apricot curry, keep things fresh. Cookies, pastries and milkshakes round out the sweet side. 352 South Richhill St., Waynesburg; (724) 852-1364.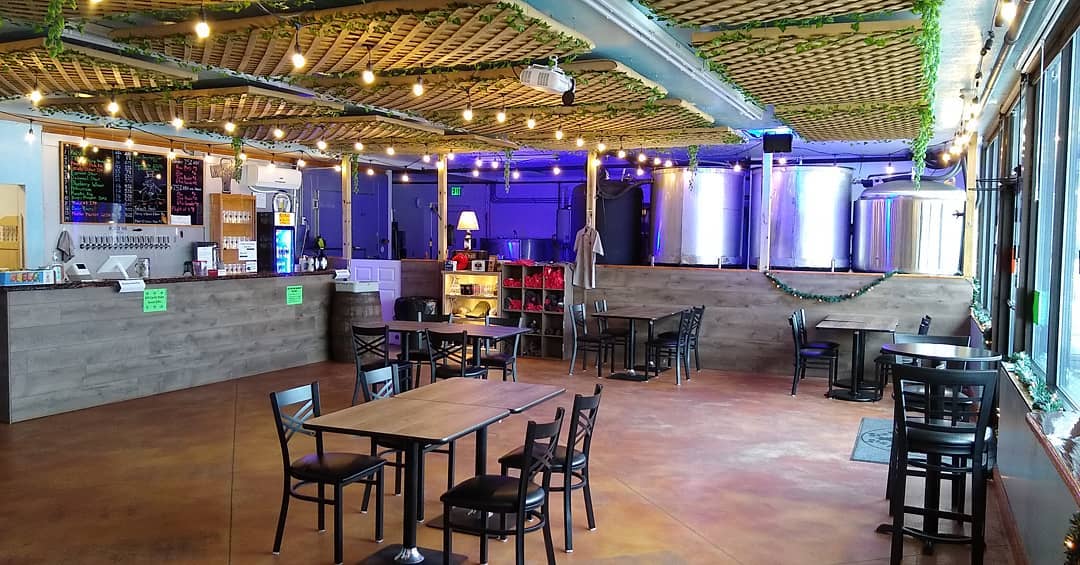 A brewery in wine country! Yes! Open since 2019, Nostrovia Brewing Co. is situated on the east end of downtown Erie, just a few blocks from the lake. The name pays homage to the Polish phrase na zdrowie, which means cheers, and seeks to celebrate the beers of Poland and Eastern Europe. House-made brews include IPAs, stouts, Hefeweizens and wildcards, like a winter sour ale and a peanut butter porter. A limited menu of food is offered, with different specials each night of the week, like pierogi on Fridays and Beef on 'Weck on Saturdays. There is ample indoor and outdoor seating (with a firepit!), so you can be comfy no matter the weather. 4415 E. Lake Rd., Erie; (814) 315- 0916.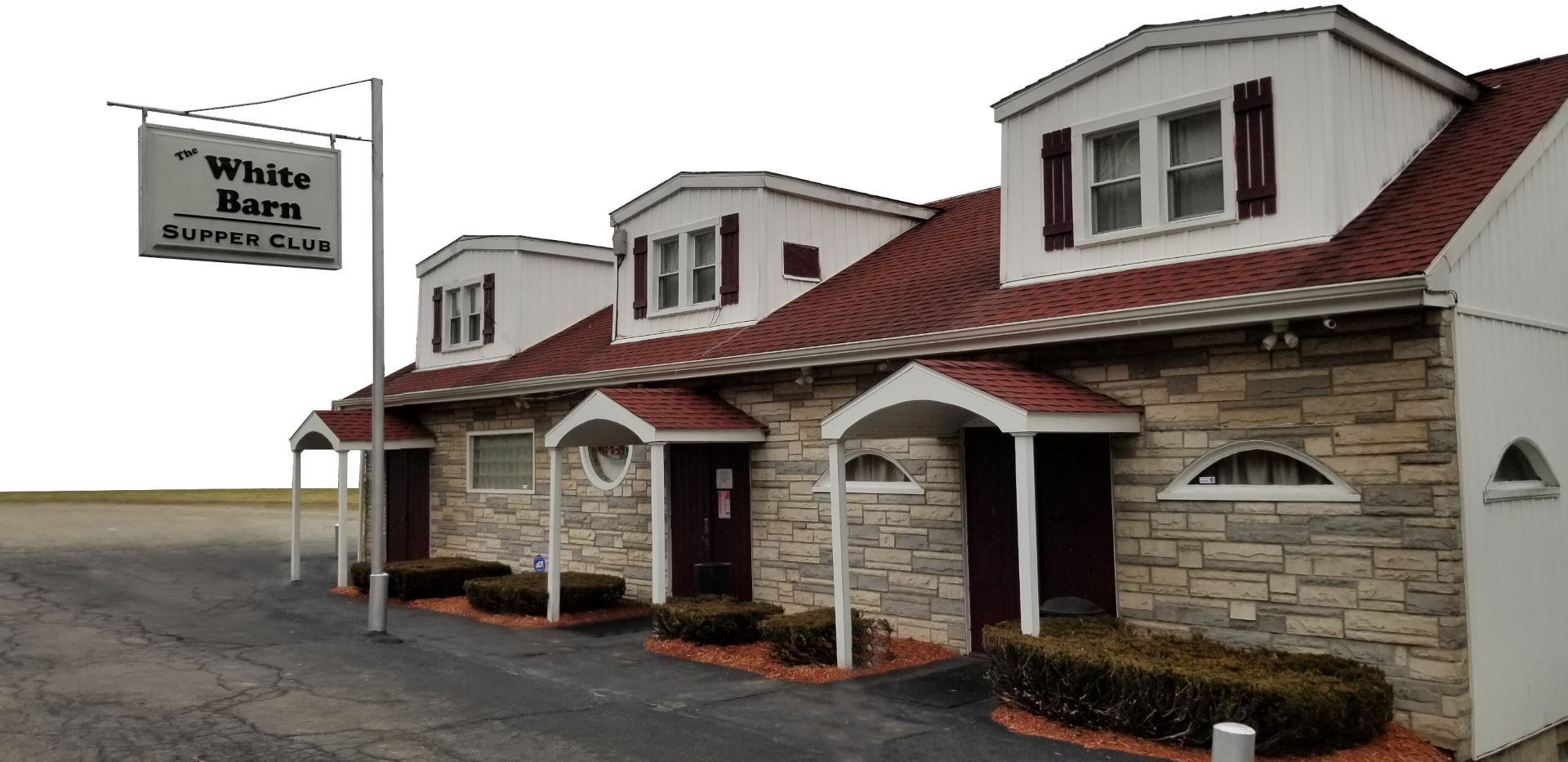 Since 1998, White Barn Supper Club has been serving the Dunlevy community fresh American fare in old-school environs (think: a dress code posted above the door). Perched on the banks of the Monongahela River, this classic spot serves up hearty portions of capital R "restaurant" food, like Delmonico steak, baked potatoes, ravioli marinara and shrimp scampi, as well as more casual fare, like cheese fries, wings and burgers. A full bar pours beer, cocktails and wine. 2212 PA-88, Dunlevy; (724) 326-4199.
We know we've only scratched the surface of how many incredible hidden gems there are to be uncovered in PA. What are some of your favorites? Let us know on the PA Eats Facebook page!
Feature photo:

Kiln to Table

All other photos:

Courtesy of the respective restaurants