For a spirit that's the favorite of college kids at parties, or enjoyed with a spritz of club soda at happy hour, vodka sure can have an overly stuffy presentation. You know the bottles, with their cloudy glass, sleek minimalist branding and eye-popping price tags – is it quality they're selling, or just an over-hyped image of sophistication?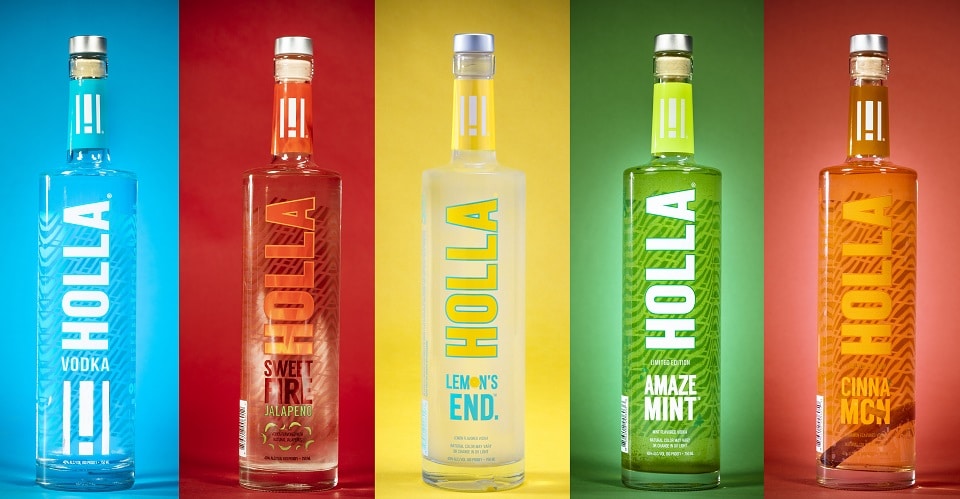 For the founders of York, PA-based Holla Spirits, Patrick Shorb and Matt Glasser, it was a a disgruntled annoyance with the snobbishness and expense of fancy vodka brands that led them to hobby distilling. Their dabbles in making vodka were mostly for fun, until a chance meeting with a world-renowned distiller turned the operation pro. We got the chance to chat with Shorb about this young company's growth and goals, and discovered why vodka-in-a-bag might just be the wave of the future.
PA Eats: When did you start Holla Spirits as a business?
Patrick Shorb: Matt Glasser and I officially started the company back in 2016. We're both from York and have been friends since we were 10 years old. We both went to Penn State as accounting majors and graduated in 2008, and got traditional corporate jobs. Distilling started as a hobby … when we learned how easy vodka is to make, we started looking into the process, but unlike homebrewing, you can't distill at home. So, we applied for a license to be able to make spirits, and spent a year researching the laws. We ended up getting all the licensing and searched the country for a distilling partner at that time, even with the co-packing arrangement we'd set up with an established distillery, it was difficult to distribute or get anyone's attention. 
How did you make the transition from being hobbyists to being a legit business?
The biggest moment for us was meeting Riannon Walsh, who lives in Pottstown. She is a distilling professional who made a career distilling brown spirits in Scotland before she moved to the States. A few years ago, Matt was caddying at a country club and got a tip that we should reach out to her. If we'd never met her, we would've given up. She's like our second mother now, she's had a career in spirits all around the world, and we've been so lucky to get to know her. Meeting her is our defining moment. 
What have been some challenges you've faced as an indie start-up in this huge industry?
Distribution is the most difficult thing when we're fighting multi-billion dollar industries. We're appreciative of the PCLB (Pennsylvania Liquor Control Board) and its support of our brand. They've been a big partner for us; the PA Preferred program is the only thing I think that's keeping a lot of the PA companies in business. We're in 70 PA Fine Wine & Good Spirits shops in Central and Eastern PA, and a couple dozen bars in the York area. The direct-to-consumer model is our next milestone. The capability for people to shop online and for us to be able to ship spirits in our home state is huge.
What's the inspiration for Holla as your brand's name?
We always wanted to use the term "holla" and it just seemed to fit our idea of making vodka more fun and less stodgy. We wanted to make something bright and happy. The big vodka companies push snobby, premium brands and those brands are no better than the mid-priced bottle, it's just the branding. It's the same stuff in a fancy bottle and they charge twice at much. That's not what our generation cares about!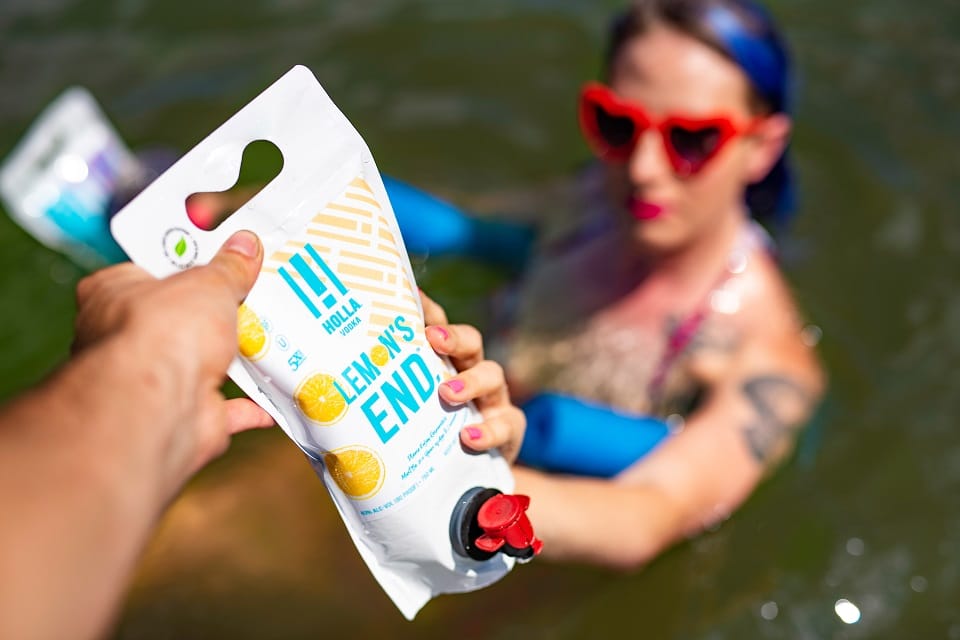 Our concept is that vodka is simple. Yes, the base ingredient matters, and we choose high-quality ingredients. In Holla Original vodka, we use a corn base, and then in all of our infusions, we use a sugar cane base. Riannon is really the master behind our ingredients and recipes, and she'd never put anything out under her name that's not highest quality. For our infusions, we use mint grown in Pottstown for our Amazemint vodka, fresh peppers in our Sweetfire Jalapeno and very high-quality extracts if we're doing citrus. A lot of vodkas use just chemicals to create flavors like birthday cake, Swedish fish, whatever.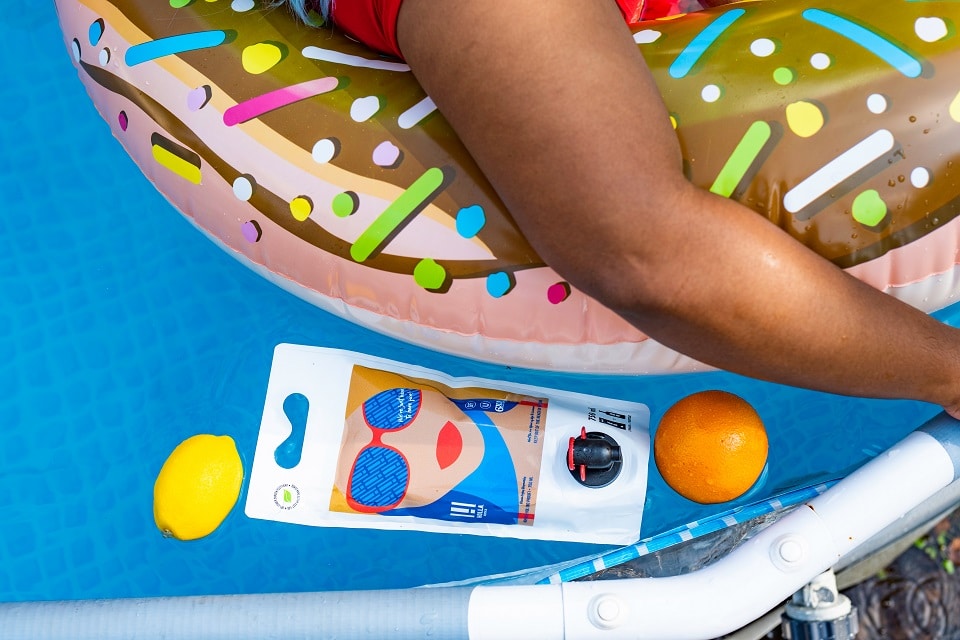 Tell us a little bit about your production space in York!
We moved into this space officially just six weeks ago! For the past two years, we were renting space near Pottstown and commuting, but that was just becoming very inefficient. We started looking for space in the winter of last year, and ended up finding a space in West York in a really cool building that was once the disaster recovery center for a bank. We retrofitted it to get it operational for us. When making our craft spirits, we do not actually distill. Just like many, or the majority, of craft brands, we purchase neutral grain spirits (NGS) and then we blend or "rectify." 
After two years in the biz, how big is Holla Spirits? What are some goals you have for growth?
As far as employees we have 6 full-time and 4 part-time employees. We would like to continue expanding reach in Pennsylvania and just focus regionally right now. We actually just got distribution in Delaware! But our biggest push is our direct-to-consumer sales. It's sort of a paradigm shift: People are programmed to go to the liquor store, but you buy everything else online, so why not spirits? And then in terms of product, we have two new products we're going to release in the fall. We're going to do a cherry flavor, based on direct consumer feedback from polls we did on social media and some of our bar contacts.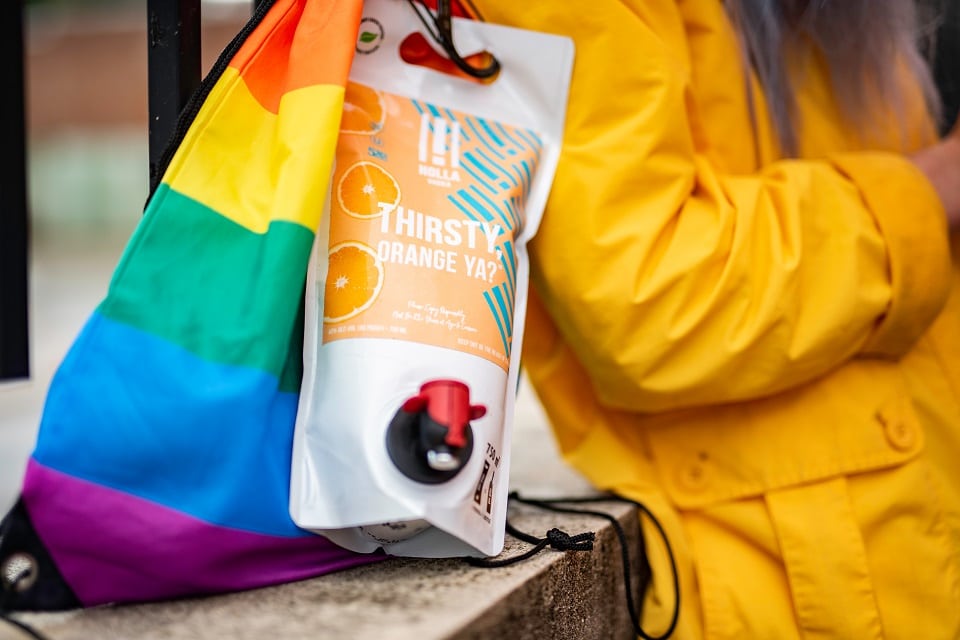 We love how innovative Holla is! What's up with Boozin' Bags?
Boozin' Bags are glass-free, basically boxed wine but vodka. A lot of brands wouldn't "stoop" to this, because they're too "sophisticated." But we figured there had to be a better way than all that it takes to ship glass bottles. The bags are great for shipping, as they're not heavy or fragile. It's the most eco-friendly package you can find that can withstand alcohol. They create 80% less waste (than glass bottles), plus they're reusable. For tailgates, camping, anything on the go, they are amazing! We make them themed, too. We even designed a couple of new bags featuring artists from York and Lancaster!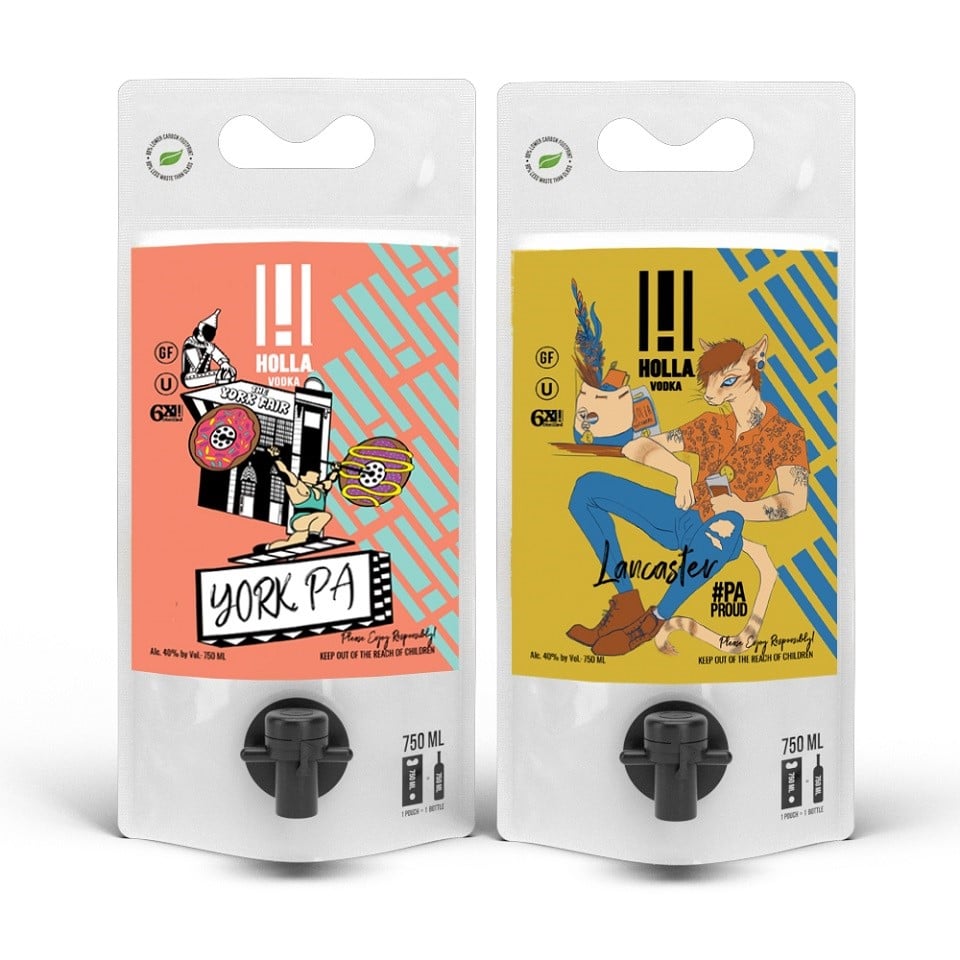 It seems like Holla Spirits is heavily invested in giving back and philanthropy. What inspired that?
We donate to a variety for charities, including our Vodka For Pussy Lovers campaign that aims to better the lives of cats and the empowered, badass women we love by donating a portion of online sales to Walk a Mile in Her Shoes and Alley Cat Allies. Long story short, in 2006, I was diagnosed with a rare progressive life-threatening disease. Going through something like that changes your perspective on life and helps you to not take everything so seriously. The stories that those stodgy vodkas are putting out, it's pathetic to us, so we thought, "let's do something funny" … nothing about our brand is serious. The liquor industry is so male-dominated, and there's so many awesome women on our team, we wanted to help out where we could.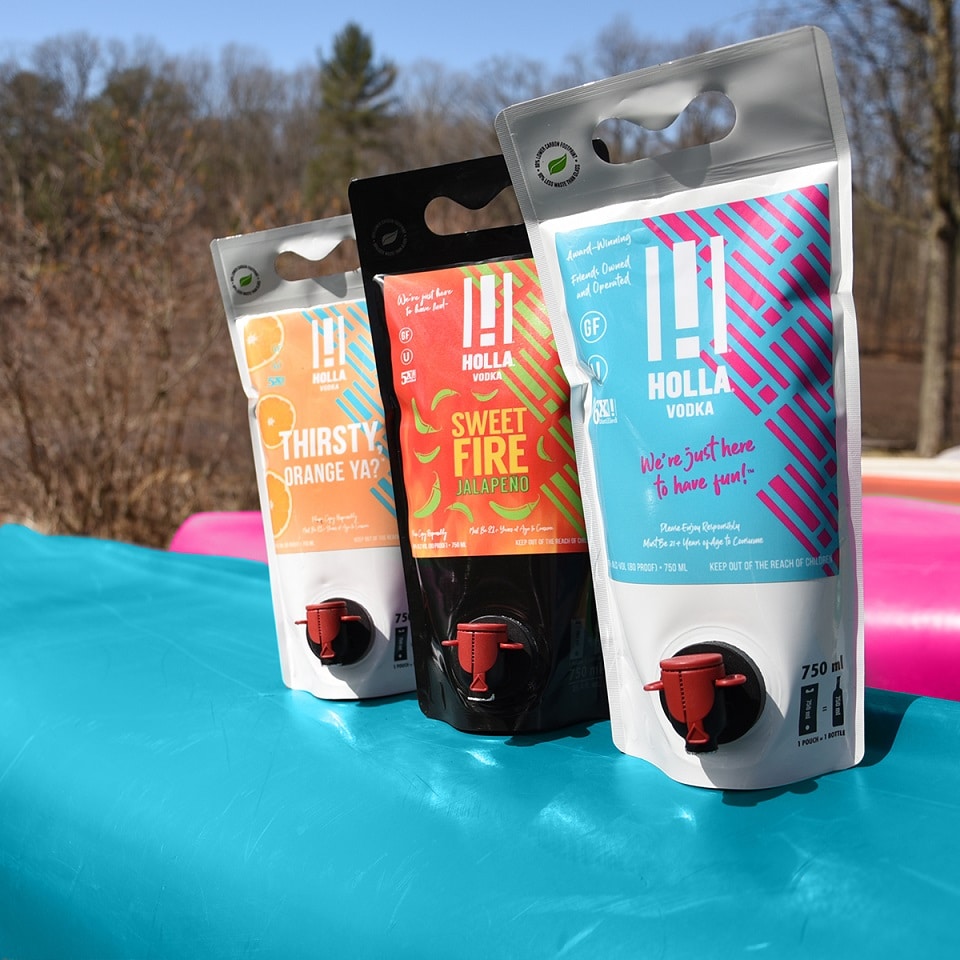 To learn more about Holla Spirits, check out its website and Instagram. And while its brand new space in West York doesn't include a tasting room, though according to the Holla team, it's been "a topic of discussion" for the future. Currently, Holla offers frequent tastings at its on and off premise accounts, which are usually announced via its Facebook page. It's also working on a virtual tasting room that is in development and should be complete by Fall of 2019. This fun interactive tech will allow Holla's fans to scan the QR code on their shipping box and enter and explore an Austin Powers-inspired, retro-fabulous tasting room.