When it comes to meat in the standard American diet, one can't deny the ubiquity of the big four: beef, pork, chicken and turkey. Lamb has its moments, as does veal, and we've long sung the praises of venison as a delicious and sustainable option. One protein that is extremely familiar in other parts of the world, especially France and China, is duck (China accounts for 76% of the world's duck consumption). But duck isn't nearly so popular on dinner tables in the US. According to the USDA, on average, Americans consume just 1/3 pound of duck per person per year! We think it's time to welcome this delicious poultry into our more usual cooking repertoires! The best part is that, because there are a number of Pennsylvania producers, you can easily source local PA duck!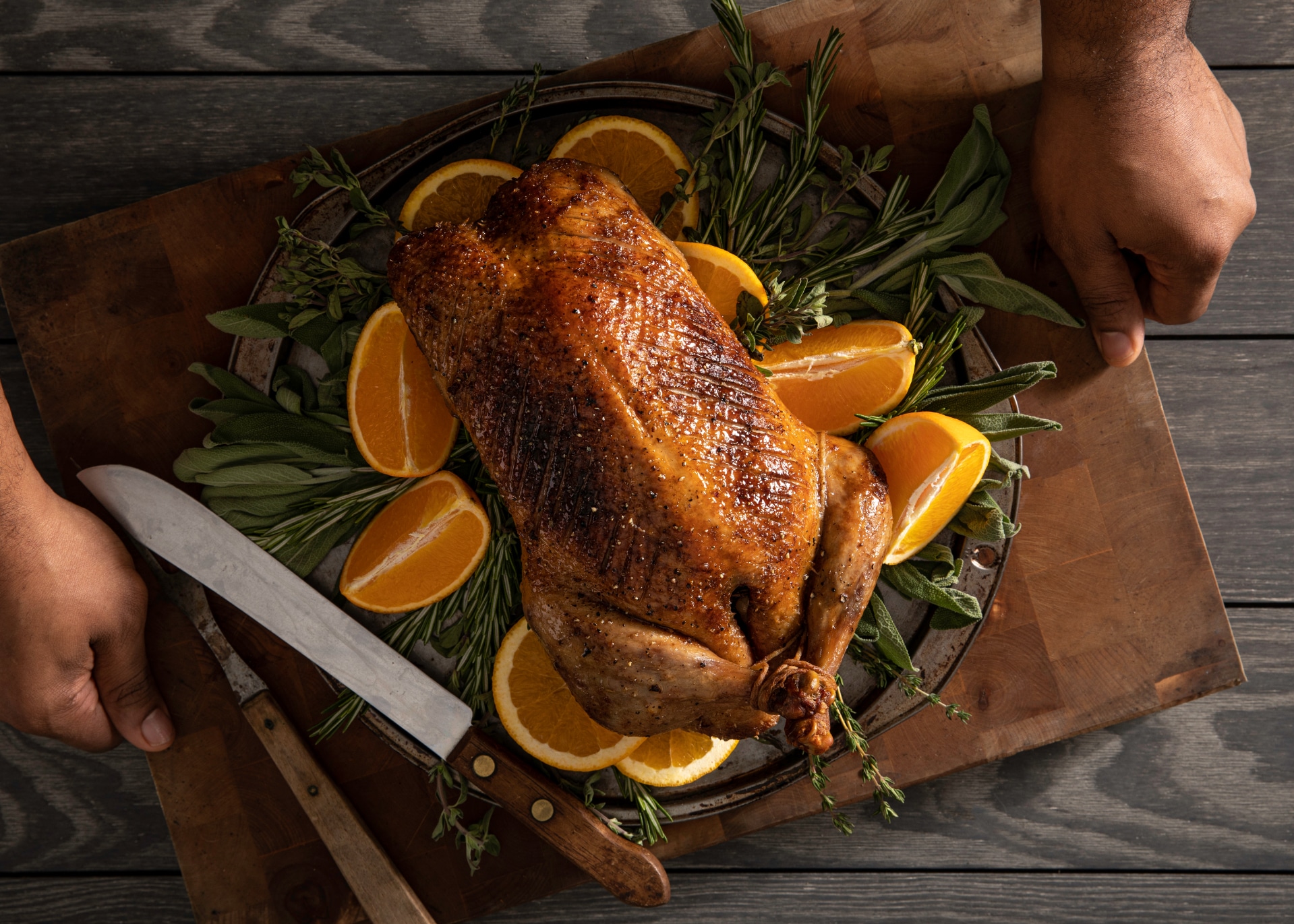 Right here in PA, in fact, is one of the most well-respected and notable duck farms on the East Coast: Joe Jurgielewicz & Son, LTD. This family-run 500-acre farm in Shartlesville, PA, has a long history dating back to 1933. Four generations ago, Bronislaw and Katarzyna Jurgielewicz immigrated to the US from Poland and founded a duck farm on Long Island, which soon thrived. Though the farm closed in the 1980s after Bronislaw's son Joe Sr. retired, the next generation (Dr. Joe Jurgielewicz, Jr.) found a plot of land in Pennsylvania Dutch Country and founded a new company, Joe Jurgielewicz & Son, Ltd., in the late 1980s.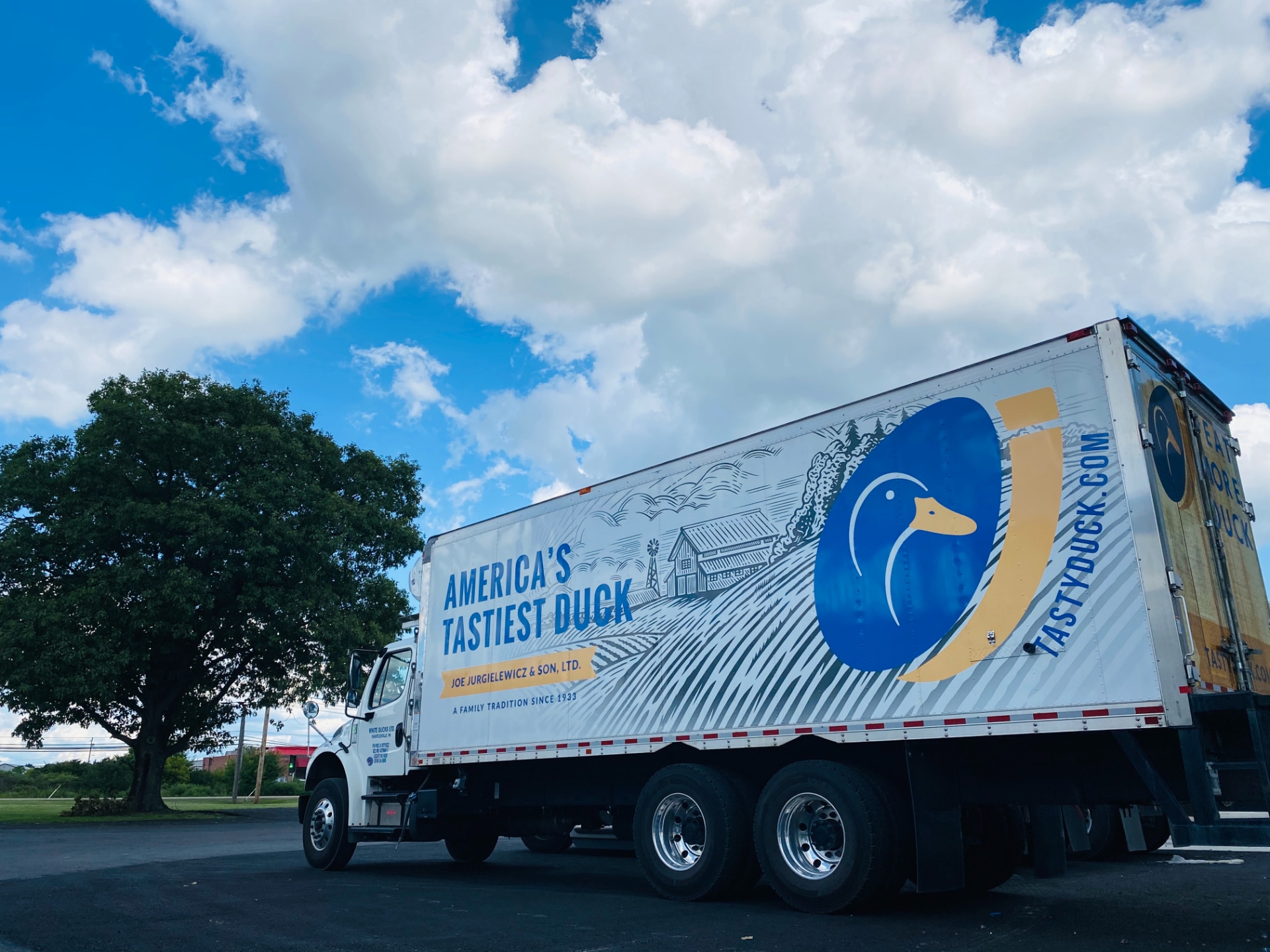 The brand has grown to become one of the leading Pekin duck suppliers in North America. Its Pekin ducks, which are descendants of the original Long Island ducks that Dr. Joe's grandparents raised some 80 years ago, have been on the menu at some of the most-acclaimed restaurants in the US, like Eleven Madison Park in New York City. Its ducks can be found in local grocery stores, and its direct-to-consumer sales have rapidly grown, especially during the COVID-19 pandemic.
We had the opportunity to speak with Joey Jurgielewicz III, the farm's Director of Client Services, about the history and operation of Joe Jurgielewicz & Son, Ltd., and learned more about what makes its ducks so special!
PA Eats: Can you tell us a bit more about the scope and operation of your family's farm?
Joey Jurgielewicz III: We're real-life duck farmers! We're a larger farm, compared to what people usually picture. We do everything, from our own genetics to picking eggs up, hatching, raising, processing and managing distribution to every major city in North America. We sell our ducks to Dubai! The King of Saudi Arabia usually gets a yearly shipment. We're this little speck in Berks County, but we're feeding some of the best restaurants in the world.

We're nothing compared to some of the giant chicken farms. When my dad first started, they were processing somewhere around 2,000 ducks a week, and now we're processing up to 130,000 ducks a week. We have another farm in Indiana. It's such a small industry, but we're the second-largest duck industry in the country.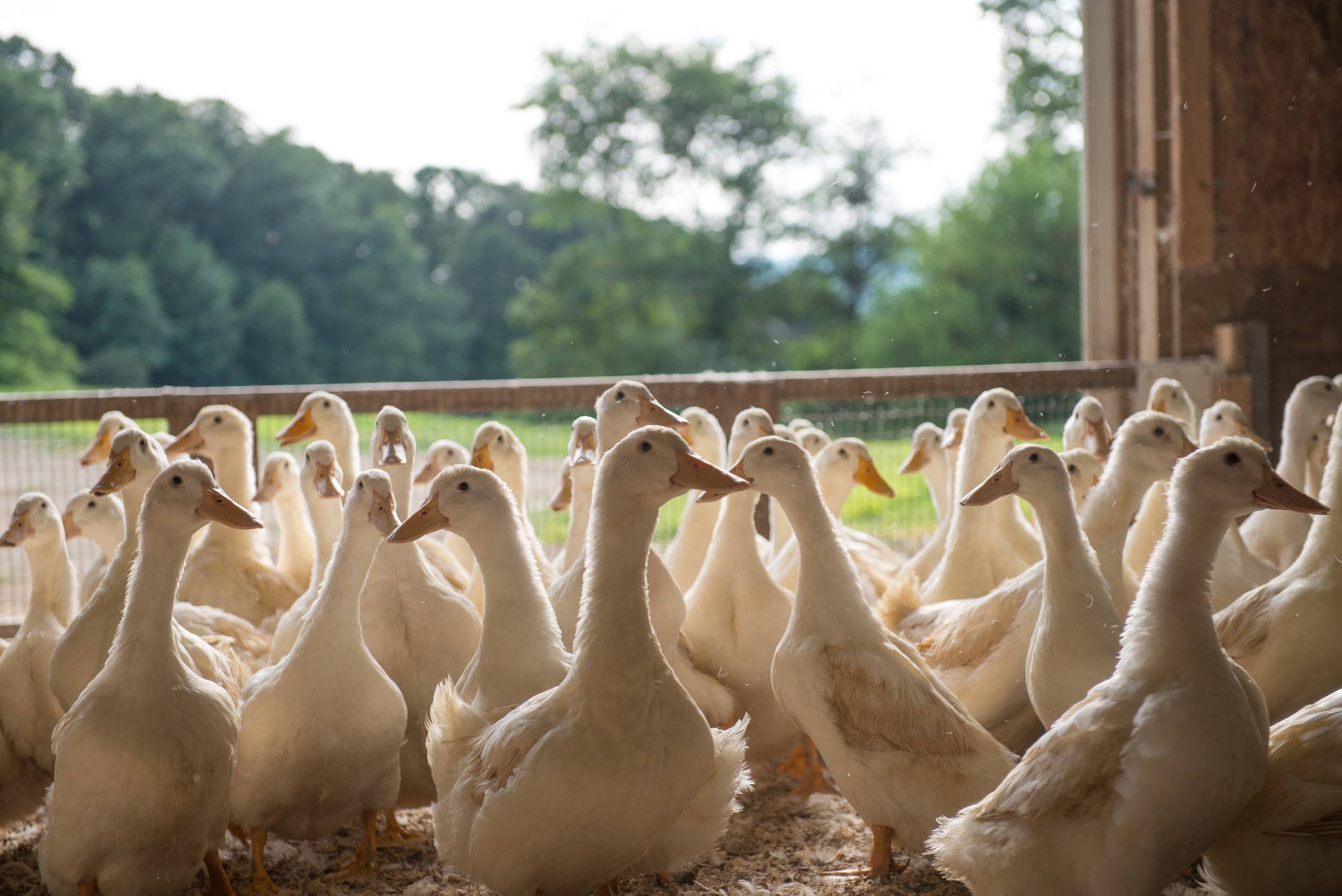 What are the standards you maintain for your animals and your workforce?
Our barns are free-roaming. The ducks have access to water and feed, they're not restricted. My dad and brother are our vets, and our animal husbandry standards are higher than you could ever imagine. Here in Berks County, we employee a little over 200 people and the majority of them are from Berks County. They are some of the hardest working people. We had amazing attendance during COVID, people realized how important it was to keep the food supply chain going.
Is there something specific about the geography of southeastern PA that makes for successful duck farming?
Duck farming is possible here because of the local community. We're right outside of Hamburg, right on Route 78, it's one of the busiest corridors of the country, and one of the main roads in to NYC. New York is where about 30% of our ducks end up, between Chinatown, Asian restaurants and fine dining.

We were born into this. If someone wanted to start a duck farm right now, it's not the easiest thing to do. You have to find your own genetics, you can't just call someone up and say you want to open a duck hatchery.
Can you tell us more about the Jurgielewicz ducks?
Long Island Ducks are kind of the original duck in the US. That's where my great-grandfather started. Ours are White Pekin ducks, like the Aflac duck. When you get down to the genetic nitty gritty, it's a Jurgielewicz duck, no one else has the sub-breed of this breed. It's still the original strain from my great-grandfather.
What's the quick explanation of how duck genetics work?
We do all the natural selection of all the biggest and best ducks. We do blind taste tests, too. It's all about making sure we have that perfect meat-to-fat ratio. We call ours "the original peking duck," and it's more like a ribeye, compared to a filet. A lot of our competitors really chicken-ized the duck and bred all the fat away, so you don't really get a lot of the duck flavor. The higher fat content is like an armor when you're cooking at high temp, you keep that juicy flavor and get that crispy skin.
Why isn't duck more popular in the US?
It's the fear factor. There's a generation of parents who never cooked it at home, and if you ate duck, it was always at a restaurant. It's the same price point as beef, but if you're comparing it with chicken or turkey, duck is a more risky price point, if you're not familiar with how to cook it. But that's starting to change. The foodie generation, and some of the people who were brought up in the social media age are more adventurous. People are watching Food Network or cooking competitions, and on my Amazon Alexa, pretty much every third slide is a cooking recipe.

Surely, your restaurant sales slowed down due to COVID-19. How has the company pivoted?
Restaurant sales have been hard with the pandemic, and we had to shift our focus to more retailers. The coronavirus brought in more adventurous people that buy direct from our website, so they're trying new products at home. We started offering meal kits and a DIY peking duck kit, which kind of take that fear factor out of cooking duck!
For more about Joe Jurgielewicz & Son, Ltd., including info on the family farmers it works with and its commitment to sustainability, visit its website.
Joe Jurgielewicz & Son, Ltd. is located at 189 Cheese Ln. in Hamburg, PA; phone: (610) 562-3825.
Feature photo:

Dish Works

All other photos:

Joe Jurgielewicz & Son, Ltd.