Welcome to our Supporter Profile Series, an introduction to the people and organizations who are helping PA Eats' mission to fight hunger in our state while highlighting local food culture. Meet Ted LeBow, Managing Principal and Co-Founder of Kitchen Table Consultants, a firm which helps farmers and food artisans create sustainable, profitable businesses.
Kitchen Table Consultants and PA Eats have worked together in the past, and Ted says that he was really struck by our new direction and nonprofit mission.
"Basically, what PA Eats is doing is figuring out a way so that local food production gets to local people who wouldn't ordinarily have access to it," he says. "I thought this was really cool!"
We are proud to count Kitchen Table Consultants among our supporters at PA Eats, and we are excited to share their story with you.
What's the biggest challenge that modern independent farmers are facing right now? If you said "the weather," you'd be correct, as no one can predict or control the volatile weather patterns that Mother Nature has been unleashing over the past few years. But there is another major challenge they face, one that Ted LeBow of Kitchen Table Consultants says he encounters time and time again.
He says, "I see a ton of businesses that are so passionate about their employees and employee safety, the environment, the quality of their products … but they forget about the profit component. They care about the employees and customers and don't think about the health of the entity that ultimately feeds everybody."
It's that piece of the puzzle — creating profitability — that Ted and his team of over a dozen consultants are tirelessly committed to.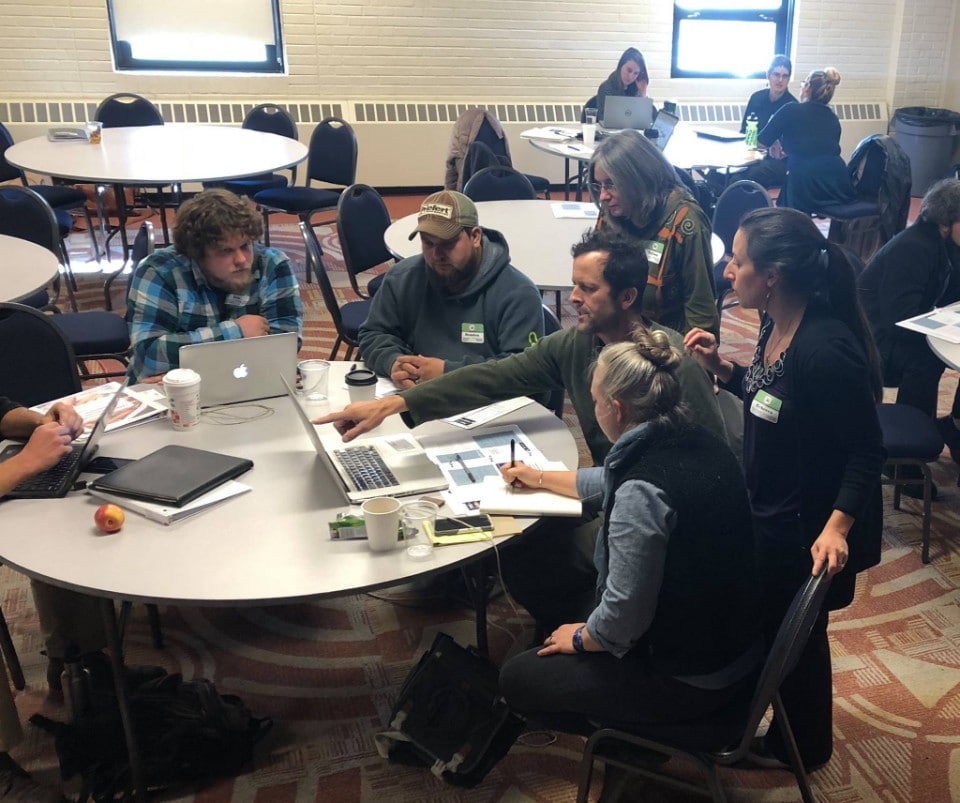 For Ted, a serial entrepreneur who has run upwards of 10 businesses (six of which he was part or full owner of), this all started back in 2009, when the economic recession was in full swing. He decided to stop running companies and start helping other business owners. As a former CEO, there had been so many instances where a consultant had been hired to help, but didn't seem to truly understand what it was like to do the work of running a company.
"I found a lot of businesses who wanted help, the CEO wanted a shoulder to lean on, someone who could not only listen, but also come up with solutions," Ted says.
As he built his consulting business, he connected with Philly Cow Share (now From the Farmer), and began to realize how powerful his skills could be for helping those in the food industry. Agriculture was not a foreign concept to Ted; he grew up on a farm in Idaho and initially wanted to be a large-animal veterinarian.
"A D-minus in animal physiology in Cornell showed me otherwise!" he jokes. Ted ended up graduating in 1989 from Cornell University School of Agriculture with a business management degree.
Though Ted's consulting business started out mostly in the manufacturing and distribution sectors, his work with Philly Cow Share got him hooked into the local food community of businesses selling good food directly to consumers or through transparent supply chains. In 2011, he and his current business partner, Jen Brodsky, formalized Kitchen Table Consultants as a food-industry-based consulting firm.
Ted LeBow
Jen Brodsky
Currently, all of their clients, who are located in Pennsylvania and other east coast states, from New Hampshire down to Washington, DC, as well as in the Upper Midwest, Washington State and California, are food-related. The size of the farms range from 5 to 1,200 acres, while some clients are on the supply chain side of things (logistics, manufacturing, co-packers, retail), and others are nonprofits or government agencies. Each client is paired with a consultant from the KTC team who has managed or owned the same size company as the client's.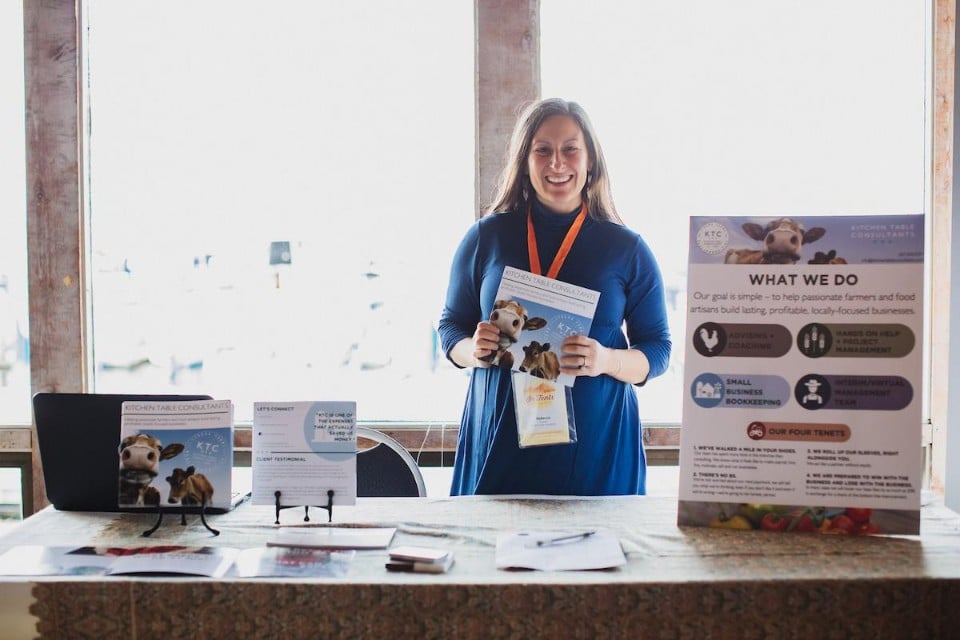 "We always say, 'We've all walked a mile in your shoes,'" says Ted. "We can connect with the owner because we've been there and done that. We're strictly business management consultants and aren't telling our clients how to do the specifics of their business. We're there to help build systems that engage employees, hold people accountable and solve problems."
In helping farmers and food artisans to solve their problems and achieve profitability, Kitchen Table Consultants are an important part of strengthening our local agricultural economy. Because it is a virtual company, KTC is able to work with business owners all over the country and, with the consultants' finely tuned expertise and understanding, they make a real difference for their clients, both short- and long-term.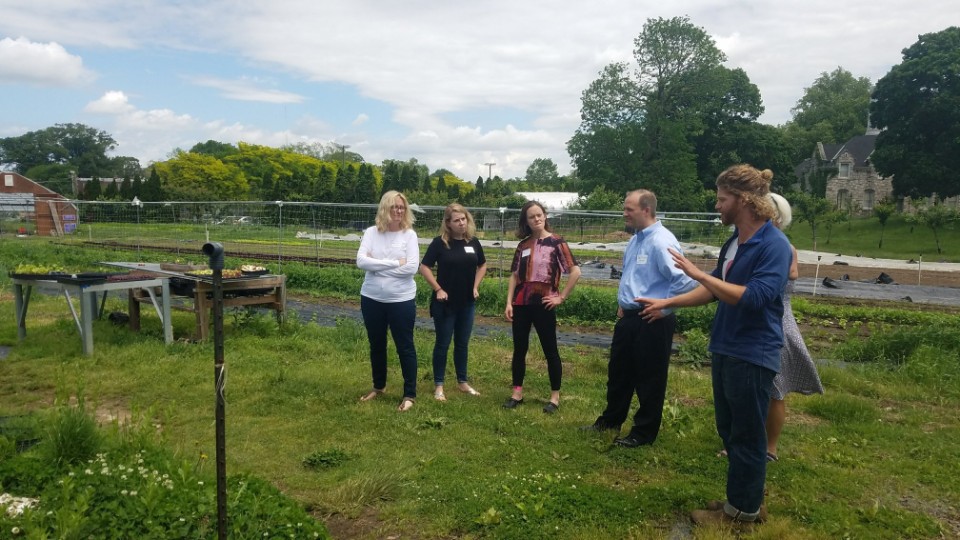 "It all comes back to understanding how they make a profit, that's the piece we focus on," says Ted. "We don't care how much profit you make, we care that you know how you make it. Most businesses we walk into, all they know is that the bottom line is more or less than last year, and I want them to know why that's happening."
He recalls a client in New York State, a food co-packing business that was losing a lot of money because their labor was not being managed well. When Ted started questioning the CEO and the vice president, their answer was, "It's always been this way." They were simply happy that labor costs weren't rising. Ted saw that this component was making it impossible for the company to be profitable, and embarked on a process to engage the staff in understanding what their goals were from a production efficiency standpoint.
"The company went from losing money to making money, through almost $50,000 in employee incentives that were paid out in 2018, we were able to empower employees as we made these changes."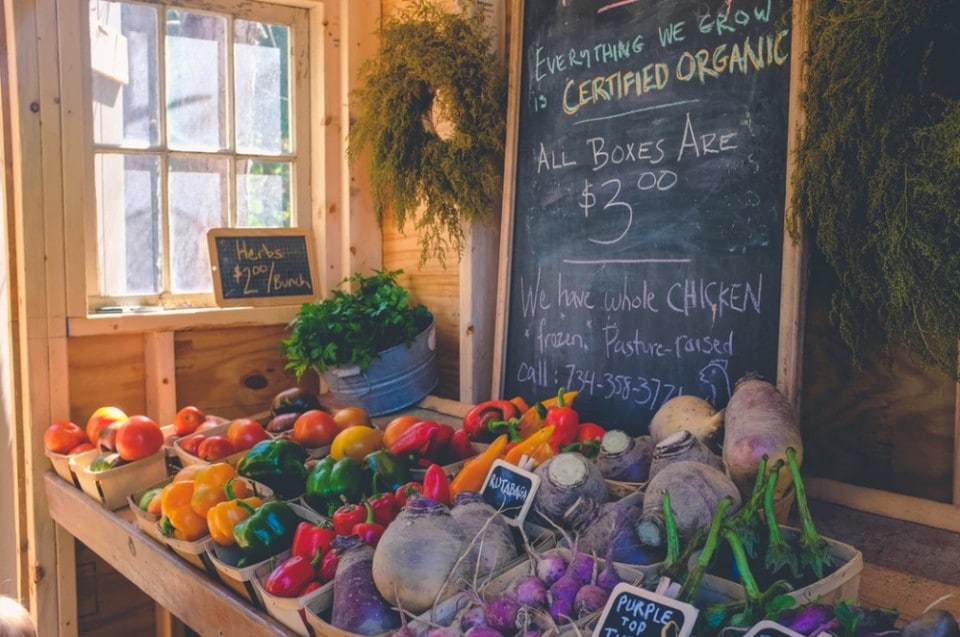 Many thanks to Ted LeBow, Jen Brodsky and the entire team at Kitchen Table Consultants for your support of PA Eats and our mission to support Pennsylvania food banks and to empower those who are hungry to cook well on a budget with local products. For more information on how we're accomplishing this, or to add your support to the cause, please see here. To learn more about Kitchen Table Consultants, visit its website and follow along on social media.
Photos:

Kitchen Table Consultants