Keeping your skin healthy is important — not just for looks, but because it's your body's largest organ! Even if we watch what we eat, it can be easy to ignore what chemicals we might be putting on our skin. Try to take the natural route when it comes to your skincare repertoire, and feed your skin just as well as you do your body! Consider shopping small in the new year by adding these PA-made skincare products to your daily routine:
This black-owned family business based in Pittsburgh was founded as an alternative to chemical-laden mainstream skincare products. Its all-natural vegan skincare products are handmade by its staff and are specially formulated to meet a number of skincare needs. There are products to treat dark spots and acne, relieve eczema and soothe dry, stressed skin. There's an entire line of turmeric-based beauty bars, scrubs, oils and masks for evening skin tone. All of Ancient Cosmetics' creations are parabens- and sulfates-free, with no artificial colors or dyes and no animal testing. Shop online to explore the full range of facial and body skincare products. Pittsburgh, PA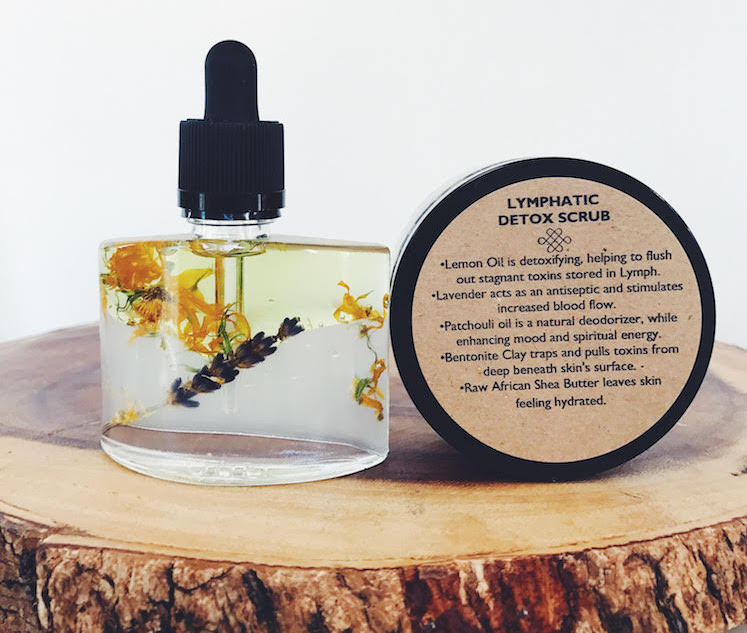 Ellister's Elixirs is a collection of organic, plant-based skincare and holistic wellness products, handmade in small batches in Lancaster by owner Christi Albert. She spent a few years traveling around Central and South America, Southeast Asia and India, all while studying Amazonian plant medicine, yoga, meditation and Ayurvedic healing. Ellister's Elixirs was born as Albert wanted to fuse her knowledge of Western science and Eastern healing. If you want to remove harsh chemicals from your daily face cleansing regime while fighting off the drying effects of a harsh winter, Ellister's Elixirs recommends its Orange CBD Coffee Scrub, which can be used on both the face and body. This combination helps to stimulate cell regeneration, eliminate blackheads and reduce inflammation. Shop all of Ellister's Elixirs' products online.
Duross & Langel's masks begin as mud from fresh-water volcanic lakes that formed many moons ago when the eastern European glaciers receded. These live pyro nutrients allow for a fast and firming mask that won't cause breakouts. Try the Green Tea and Avocado Mud Mask to set your skin aglow. Containing volcanic freshwater peloids and avocado extract, this mask does an amazing job at regenerating skin and nerve fibers. Simply apply a light layer to your skin and rinse off after five minutes for glowing, soft skin and refined pores. This is one of D&L's best-selling spa products! 117 S. 13th St. in Philadelphia; (215) 592-7627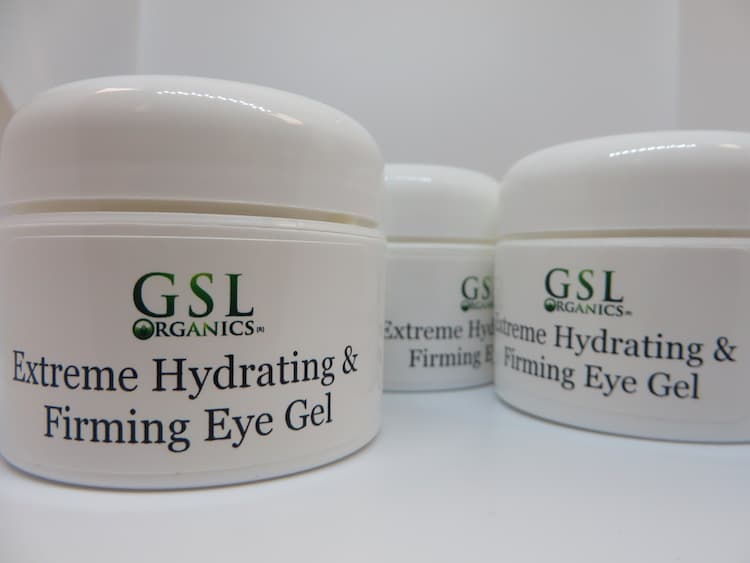 Green Street Luxuries created its Extreme Hydrating & Firming Eye Gel to hydrate, firm and treat dark circles as well as puffiness around the eye area. Customers have seen a noticeable difference after using this gel for as little one week. This light gel boosts collagen protection and increases moisture around the eyes with safe yet active ingredients including: hyaluronic acid, which provides smoothness and softness to the skin; tripeptde-5 that actively irons out wrinkles and offers skin firming and moisturizing properties; watermelon extract that protects skin cells against daily stress; and more. Green Street Luxuries is proud to produce products without using any parabens, SLS, petroleum or gluten. Plus, all of its products are non-GMO, organic, vegan and not tested on animals. Even the containers are BPA-free and recyclable! 308 W. Main St., Lansdale; (267) 879-1554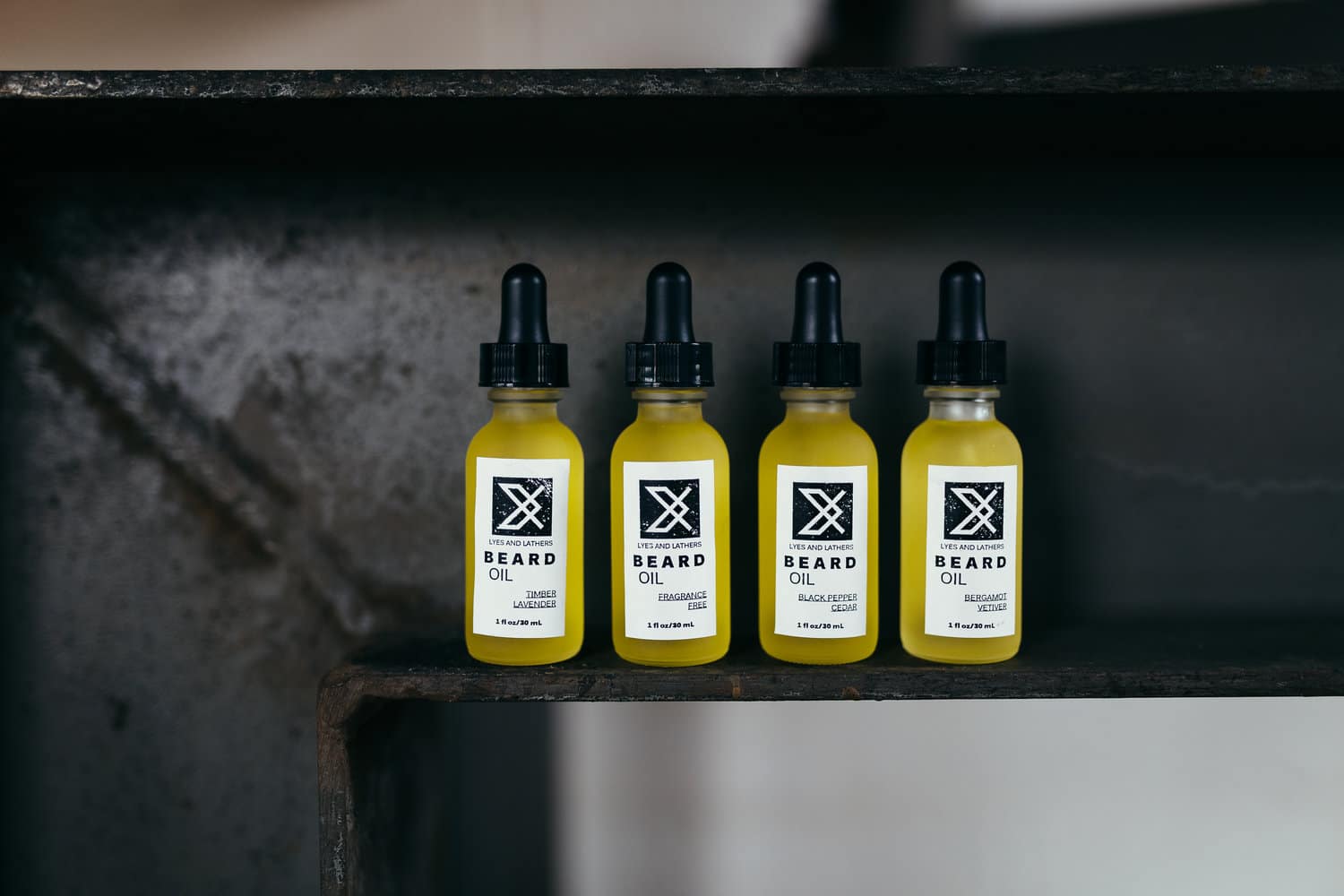 Perfect for the bearded man in your life, Lyes and Lathers has created a purpose-driven beard oil that soothes and smooths short to medium facial hair. The serum features exotic kukuinut and argan oils, with a backbone of perilla and jojoba. Perilla and jojoba work together to lessen redness and itching of the under-beard skin while castor and kukuinut condition even the unruliest of facial hair. It's available in three scents, as well as fragrance-free. Lyes and Lathers is an independently owned sole proprietorship consisting of one owner/operator, Jena Milakovic, and a small team of assistants. If you don't require beard oil, there are plenty of other skincare products to try, including a line of vegan soaps, masks and perfume. The Millworks, 340 Verbeke St., Studio #213, Harrisburg and additional locations
How do you incorporate natural products into your skincare routine? Let us know!
Feature photo:

Pexels

Other photos, in order:

Ellister's Elixirs, Green Street Luxuries, Lyes and Lathers