Surely, we've all had an unfortunate slice of sticky, gluey, overly rich cheesecake that made us push the plate away after just a few bites. For anyone who's tried making cheesecake at home, it doesn't take long to realize that there's a lot more than meets the eye with this dessert — the recipe instruction about making a water bath for the cake pan should be your first clue.
Cory Powell, a 33-year-old Philadelphia-based baker, has made it his mission to change cheesecake haters' minds, one fluffy, light, silky bite at a time. His business, Make'm Bake'm, specializes in high-quality, small-batch baked goods made with local ingredients. His specialty is cheesecake, in both classic and signature flavors, with vegan and boozy variations to boot.
We recently got the chance to chat with Powell, to learn more about his background, as well as his plans for the future.
PA Eats: How did you come to a career in food? Where did it start for you?
Cory Powell: I've always loved to eat! Growing up, my family always had large gatherings where we'd cook lots of food, talk, and listen to music … it stems from that.

Around 12 years old, I started to bake my own birthday cakes. My mom couldn't afford to buy cakes, so I'd whip them up, no problem, using a Betty Crocker mix. From there, any chance I got, I tried to make a Betty Crocker cake mix. Then my grandmother gave me a cookbook, Mr. Food Makes Dessert, and it had a banana bread recipe in it. That led me to baking from scratch. I've made that recipe for 15 years!
Was there a moment when you realized you might want to make a career out of baking?
One day, I gave my mom the banana bread recipe, because I wasn't around but she wanted to make it. It came out so bad! She said she followed the recipe exactly, but it was terrible. That made me think I might be good at this.

In high school, I didn't know if I wanted to go to culinary school or pursue an acting career. The acting thing didn't work out, so I ended up going to the Pennsylvania Culinary Institute in Pittsburgh. I got my degree there and graduated in 2007.
Did you like culinary school?
Yeah, it was good! I learned all the basics there. My plan was to go to get my pastry degree, then go back and get my culinary degree. I wanted to be well-rounded. But, after working in the bake shops, I realized pastry is way more laid back than culinary. Everything is so stressful on the culinary side. The intensity of it got to me, I didn't want to be in a work environment like that. My favorite class in school was bread, making all types of bread and yeasted products, lamination, things like that. With bread, you really work with your hands, you're kneading the dough, you're feeling everything, I like that.
Did you start working in the field right away?
While in culinary school, I was already working in the field. One of my teachers helped me get an externship job at the Duquesne Club in Pittsburgh, which was fine dining. That was great, because it was like going to school twice. I was going to school in the morning and then to work at night, which was just like more school.

I worked in Pittsburgh for about a year and a half, and from there went to Florida, for a seasonal job at Everglades Country Club. The chefs would work there in the winter, then go to Massachusetts to Cape Cod to work at the Wianno Club there in the summer. After a year of doing that, I came back to New Jersey, where I'm from. I was missing my friends and family. I worked at a few hometown bakeries, which was cool, but I felt that I wasn't utilizing my talent. That's when I started to apply for jobs in New York and Philly.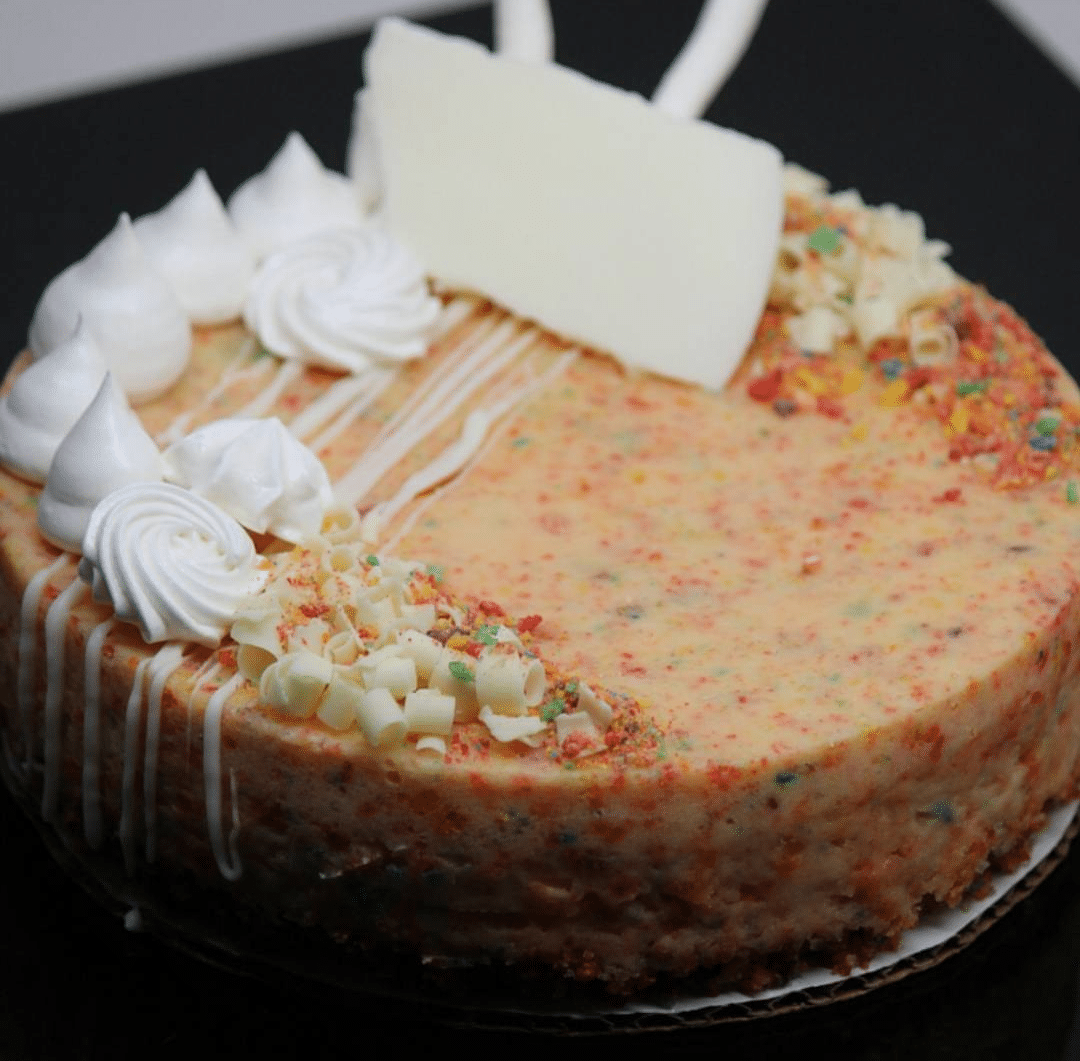 When did you decide that you wanted to start your own company?
Around 2013, I started feeling like I just didn't want to continue to work for someone else. I wanted to come up with different ideas and recipes and see what the world thinks of my products. I'd do little pop-ups and farmers markets to get an idea of what people liked that I could make. In 2016, I went to the Dominican Republic with a friend of mine from culinary school. We wanted to open a homestyle Dominican cafe, so we went to do some research and recipe testing. I was there for about six months but things didn't work out with that friend and the business took a left turn. But I still had the urge to do something myself.

I went to England, where my mother is from. I saw some of my family and worked at different restaurants. The people there liked what I was doing. That gave me confidence, like, if people in England like what I'm making, people in America might, too. I got home in 2017, and that's when I decided to focus on cheesecake, that became my thing. Everyone was doing cupcakes then, and I wanted to do something else. The only cheesecakes I saw were big brand bakeries, I wanted to do something truly small batch.
What were the beginnings of Make'm Bake'm like?
In 2017, Make'm Bake'm officially became a business. It was really hard. The customers don't just come, and I was trying to get my name there. I found The Enterprise Center in West Philly, which has a commissary kitchen. Because I didn't have a brick-and-mortar yet, it was the perfect place for me to work, and I've been there ever since. 

A lot of my business is still word-of-mouth. My customers started with friends and family, they all know I'm the baker! People come to me for different events, and the word-of-mouth grows. People can hear about you, but when they taste your food then it's like, "Whoa, this is the real deal."

I am saving up to open my own space. I don't know if I want to do wholesale or strictly do retail. I'm kind of torn between that, and I might have to do both.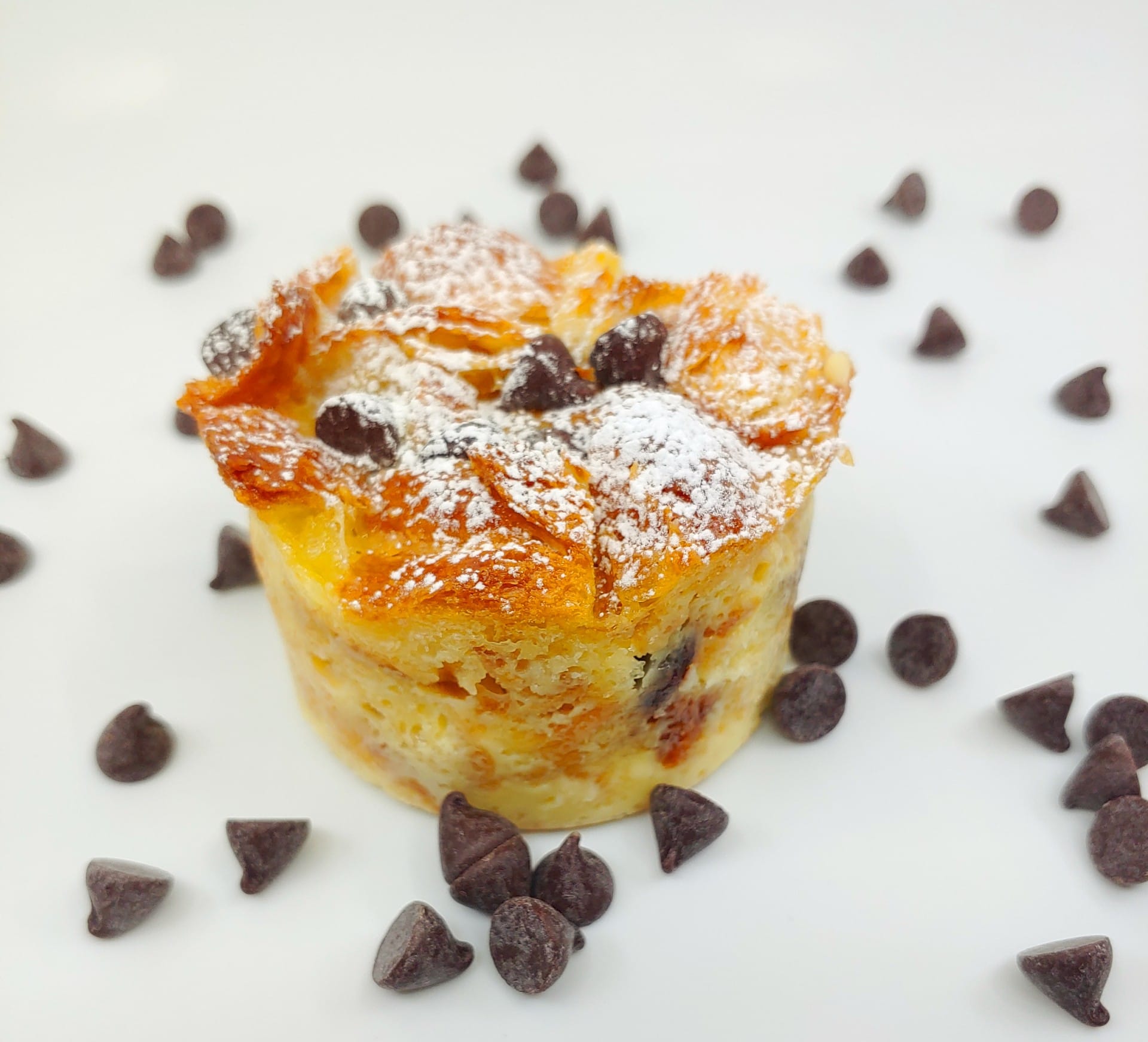 What makes your cheesecakes, and other baked goods, so much better than the mass-produced stuff?
With any food, if you're putting your love into it, it's going to show. But with cheesecake, I've noticed it's not a universally loved thing. People love it or hate it. But the way I make mine, it's different. I've developed my recipes over the years and they really work. I always get a different reaction from people. They think it's mousse! Even if someone doesn't like cheesecake, I guarantee they'll like mine!
Check out Cory's website to check out the full line of cheesecake flavors, and follow along on Instagram for an idea of the different treats he's making each week. It's not just cheesecake! Cinnamon buns, coffee cake, muffins, cookies and so much more are on offer. To order, DM your order and email address to arrange delivery or pick-up in the Greater Philadelphia area. Make'm Bake'm pastries and baked goods can also be found at Alena's Cafe in Mt. Airy, which is owned by another of Cory's friends from culinary school.