For many of us, a finished basement means extra space to hang out. Maybe it's a play room for the kids, an in-home theater for the family, or a game room for the adults, complete with a pool table and wet bar.
But for Emiliano Tatar, a pediatrician living in the small Philly suburb of Merion Station, PA, his basement renovation resulted in something a little more unusual. Four years ago, after he decided he wanted to go professional with his cheesemaking hobby, he invited an inspector from the Pennsylvania Department of Agriculture to his home to see what it would take to turn his basement into a food-safe, government-regulated creamery. And then, after receiving instructions and plans, he built it.
Now, in addition to working his day job as a physician, he handcrafts Old World-style cheeses, from the comfort of his own home, under the name Merion Park Cheese Company.
What drives someone to commit to their passion so fully as to build a cheesemaking facility in their home, we wondered? What's it like to be a doctor by day and a then spend nights tending to the cheeses aging in a cheese cave below your house? We were able to ask these questions — and more — to Tatar, to learn more about his unique and innovative artisan cheese operation.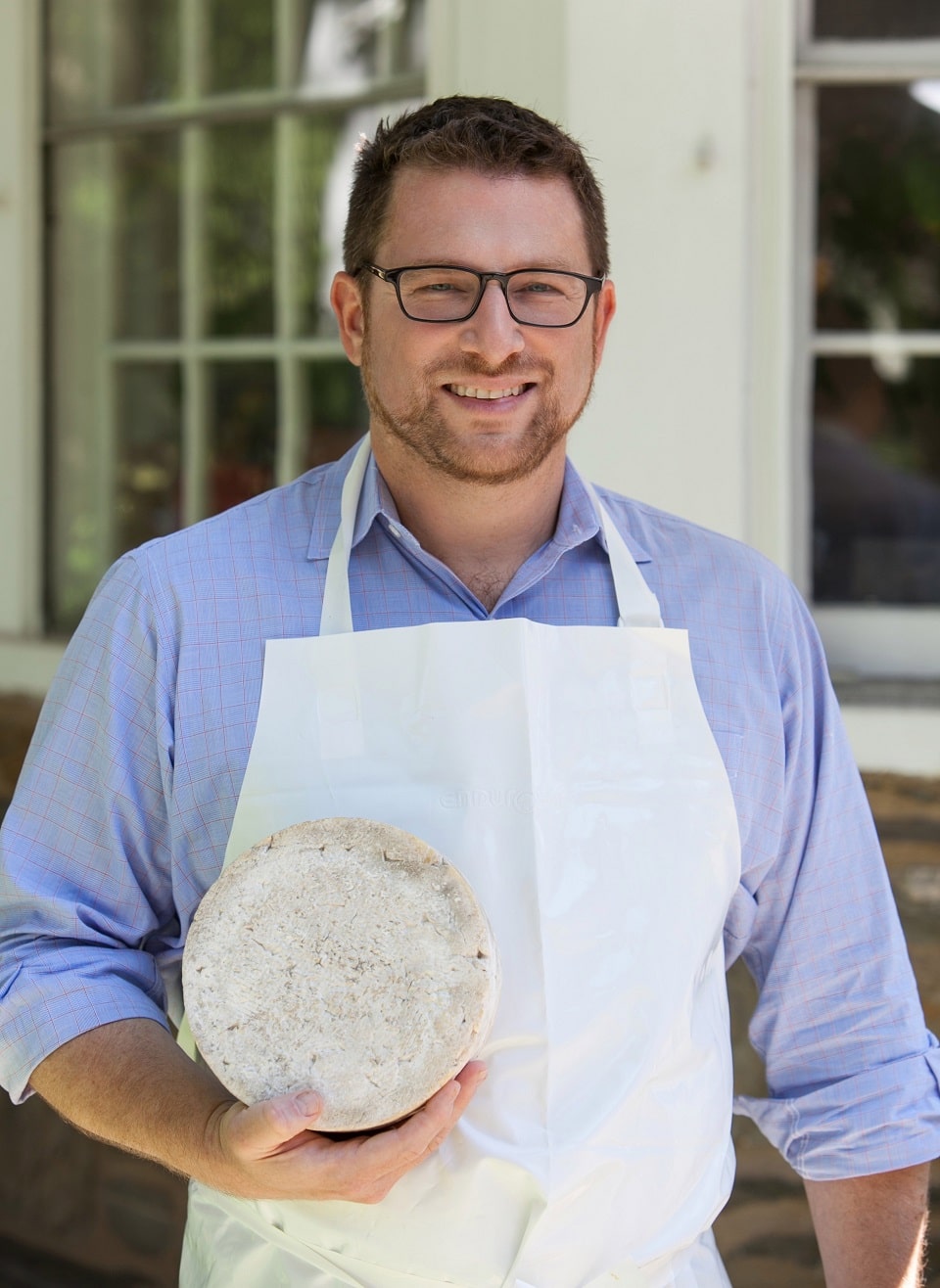 PA Eats: Can you tell us a little about how Merion Park Cheese got started?
Emiliano Tatar: This is a project I started four years ago out of a love for the cheesemaking and aging process. Cheesemaking started as a hobby that I basically became obsessed with and, eventually, friends encouraged me to explore selling. It's mostly a one-man operation, although my wife Lori often helps. The idea is to explore cheesemaking in an urban setting, much in the same way urban breweries and distilleries operate.
You're a doctor by day, yes? Why did you decide to take on such an intensive hobby? How do you balance your time?
Yep. I'm a full-time general pediatrician employed by Nemours [Nemours Children's Health System] in Wayne, PA. Many doctors seem to adopt hobbies. Even though cheesemaking can be very hard work, it's an overall very rewarding and positive way to spend my time. Because I make cheese in small batches, I'm easily able to find the time for it.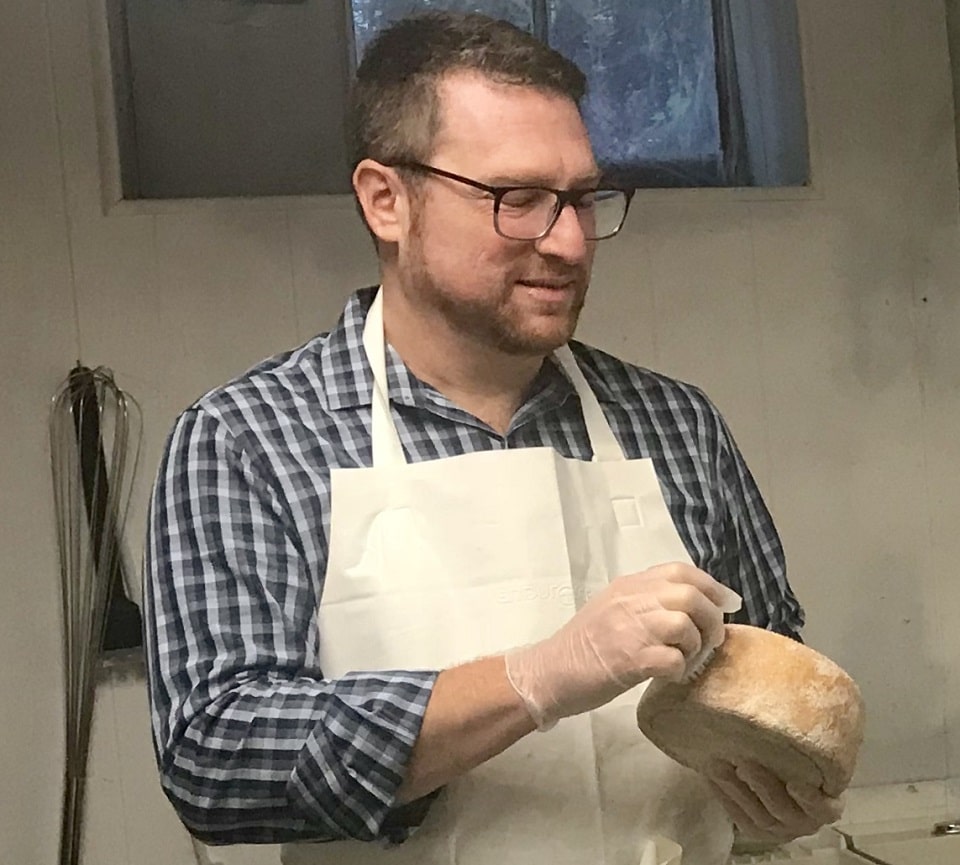 When did you make the decision to add a creamery to your home? Why was that a better option for you vs. working in a shared kitchen or another alternative?
Cheese is a highly regulated industry and, initially, I didn't think I could do it properly at home. I was extremely lucky to meet Gladys Fink, the owner of Nana's Kitchen [a cafe and catering company in Wynnewood, PA] who let me use her professional facility. But, eventually, I had to find my own space.

A Pennsylvania Department of Agriculture official was nice enough to come all the way from Harrisburg to my house and gave me specific instructions on how to build an in-home space which would meet all regulations. I get inspected quarterly, same as any larger operation, and I'm held to the same strict standards.
What was the trickiest or most challenging part about that renovation?
Creating a true separation between the creamery and the rest of the house. It had to be designed in a way that when people and things cross the threshold, they are being properly sanitized first.
What does your family make of all this?
Well … it was a little bit of a "you want to do what?" moment at first. I have a very patient wife who is also a pediatrician, so I think she gets the desire to find activities outside the medical world. My kids go out with me on deliveries and demos sometimes, and love it. They think it's cool and there's a lot of cheese-humor at home. My daughter Mia who is eight, is by far my best salesperson!
You've done some cool collaborations in the past. What is one you've been particularly excited about?
I've worked with Yoav Perry, a cheese maven from Fishtown, on a washed-rind cheese using gin from Manatawny Still Works in Pottstown. This year, I hope to revisit that project. My most successful collaboration has been my Martha Street cheese which is made with beer that is barrel-aged at Martha in Kensington. Owner Jonny Mendlinsky brews his own small-batch ale there and gives me a few growlers which get poured into the curd. This year, I plan to try making another washed-rind with beet-vodka from Boardroom Spirits, another local distiller.
Do you source your dairy from PA?
Absolutely. I get very high-quality milk from Erivan Yogurt, a family-owned business in Oreland, PA. The milk originates from grass-fed cows in Plumsteadville in Bucks County. That's a challenge of urban cheesemaking: sourcing good milk. I was lucky enough to find Erivan and its owner Paul Fereshetian who has been amazing to work with.
So far, has there been a favorite takeaway for you from this experiences?
My respect for the skill level, dedication and hard work of people in the food industry is always increasing. There are some pretty special people out there trying to promote and educate the public about the world-class culinary products made in their vicinity. I've also realized how rewarding forcing yourself out of your comfort zone can be.
Many thanks to Emiliano Tatar for sharing more of the story of Merion Park Cheese Company with us! Find his products, including Mercer Road, Martha Street and Cynwyd Knoll at Di Bruno Bros., especially the location in the Ardmore Farmers Market, The Cheese Company in Narberth and Cornerstone in Wayne. Several restaurants serve Merion Park cheeses, as well; find them often on the menus at Bibou BYOB, Hungry Pigeon, High Street on Market and Fork in Philadelphia.
For more info, check out Merion Park Cheese Company's website, or follow along on its Instagram!
Feature photo:

Janee' Muha

All other photos:

Merion Park Cheese Company