If you've got school-aged kids, the second half of the summer can be a challenge. Your trips are behind you, camp is winding down, and yet there are still weeks to go before school starts up again and everyone can go back to their "normal" routines. The summer-break blues are a real thing, and the temptation to let the little ones binge TV shows day after day is real, too.
But there are so many fun ways to get the kids (and yourself) up and out of the house, moving around, basking in the sunshine and enjoying nature, in York County and the surrounding region. We've discovered a bunch of guaranteed boredom-busters to help keep the screen time at a minimum, and to ensure everyone is ready for bed at sundown!
This beautiful, 3,500-acre State Park in Hanover boasts so many outdoor activities, it's hard to know where to start! But on a sweltering hot day, there's only one way to go: to the water! Head to the marina alongside Lake Marburg, or to the Oar House boat rental in the Swimming Pool Day Use Area, to rent a canoe, kayaks or a paddleboat and enjoy exploring the lake!
Swimming in the lake is prohibited, but if actually getting in the water is more your speed, you're still in luck! Cordorus State Park has a swimming pool and sprayground on a bluff overlooking the lake that are open from 11 a.m. to 7 p.m. throughout the summer. There is a small fee to enter the pool area, and season passes are available; children under 42" tall are free! There is also an on-site snack bar for when those post-swimming cravings inevitably strike. 2600 Smith Station Rd., Hanover; (717) 637-2816.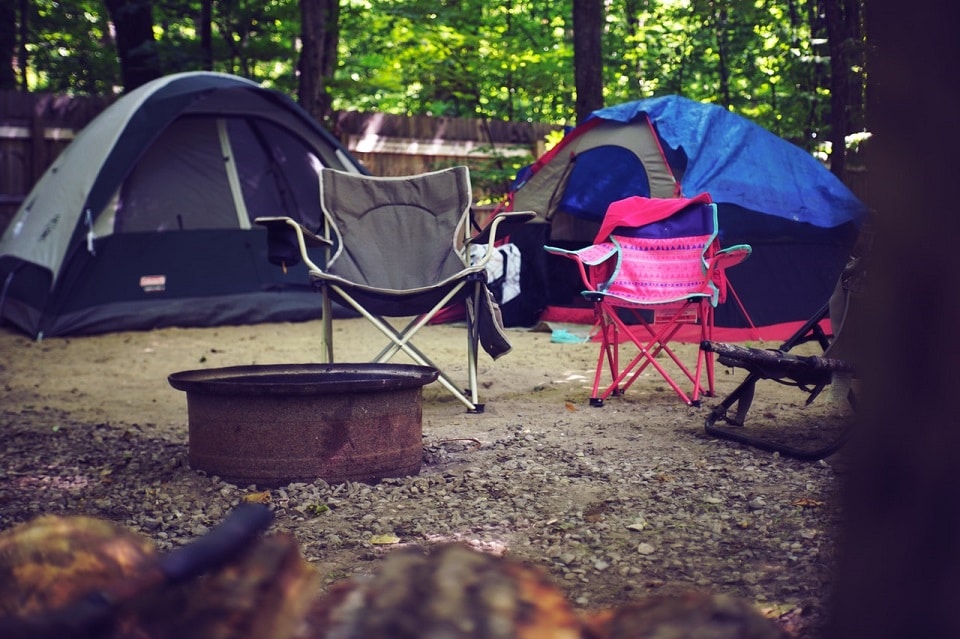 Camping out is the stuff of childhood memories: bonfires, stargazing and waking up to the sound of birdsong. Gifford Pinchot State Park is one of the best places in York County to camp out, with tons of ways to enjoy the experience. There are 289 campsites at the southern end of Pinchot Lake, with accommodations for everything, from single-person tents to full-service hook ups for mobile homes, including water, electricity and sewer. Modern bathrooms with flush toilets and showers are available for all campers! The campground connects to hiking trails, includes a swimming beach, boat launching and mooring area, as well as a playground and an outdoor amphitheater. The campground's season runs from the second weekend in April through the end of October each year.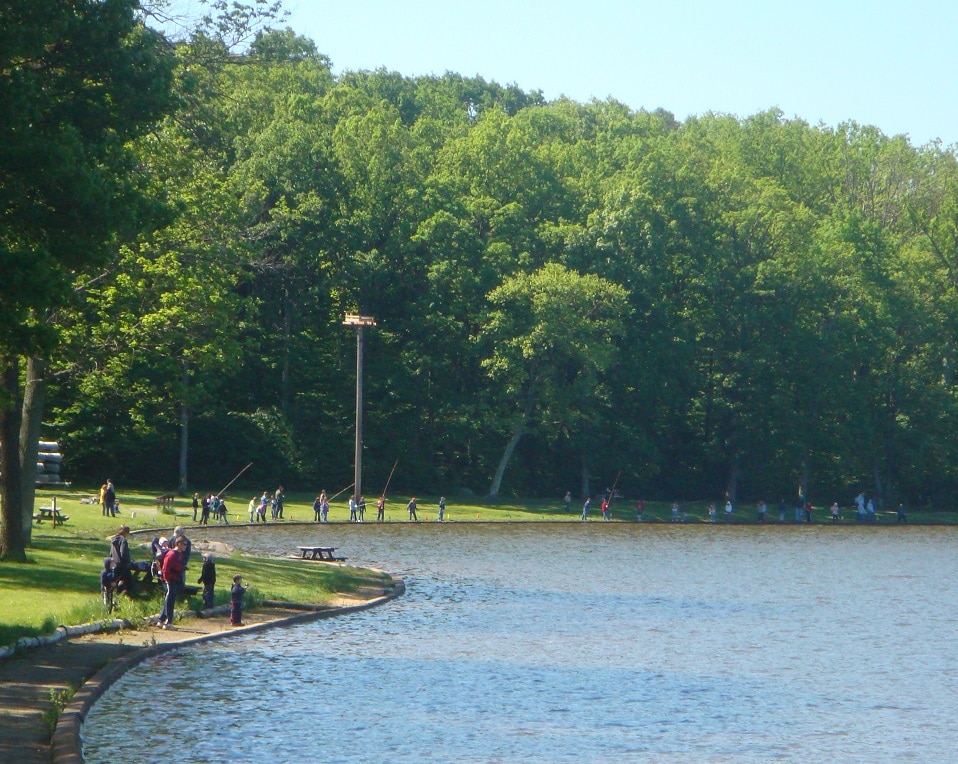 If you like the idea of camping in theory, but prefer four walls to a tent, Gifford Pinchot State Park also offers a number of lodging options: modern, furnished cabins with two or three bedrooms, full kitchens and bathrooms; camping cottages with wooden floors, windows and electricity; and yurts, with bunk beds, a cooking stove, refrigerator and countertops, along with electric heat and outlets. Select lodgings are ADA accessible, and pets are welcome. Make your lodging reservations here. While you're at the park, enjoy a dip in the lake, a hike on one of the easier trails, a round of disc golf, wildlife watching and plenty of other family-friendly activities. 2200 Rosstown Rd., Lewisberry; (717) 292-4112.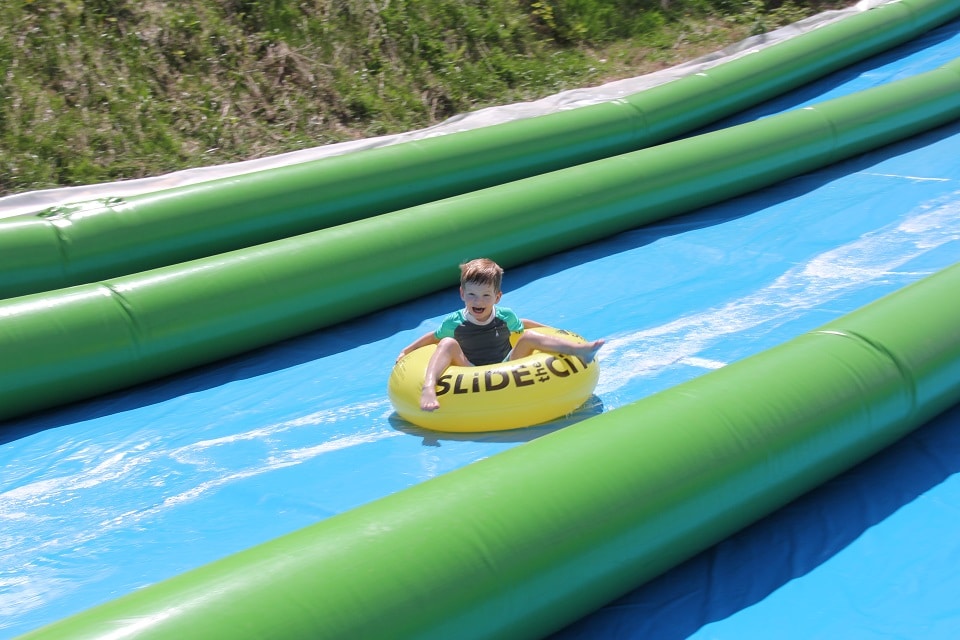 You might know Roundtop Mountain Resort for its long list of wintertime activities, but it's just as fun a place to visit during the warmer months. One of our top picks is the Super Slide, which is essentially a 600-ft.-long slip-and-slide that you speed down on innertubes. It's wet and wild — and exhilarating! You can also get your kicks up high with the Tree House Zips, four, 100-ft. zip lines that launch off of a two-story tower.
The Climbing Area is like a playground for big kids, with four sections: Canopy Crawl, Switchback Tower, Alpine Traverse and Giant's Staircase, which are all connected among the treetops. Wobbly bridges, inclined nets, mini rock climbing walls and more lead to observation points that offer amazing views. 
For the littles, check out The Woods Playground, which combines short zip lines, bridges, a rope swing and climbing elements, all closer to the ground than the Climbing Area. Need more? Roundtop's got bumper boats, a cedar maze, OGO Balls (kind of like inflatable hamster balls for humans) and more! Check out the adventure pass options online, and start planning your epic visit today! 925 Roundtop Rd., Lewisberry; (717) 432-9631.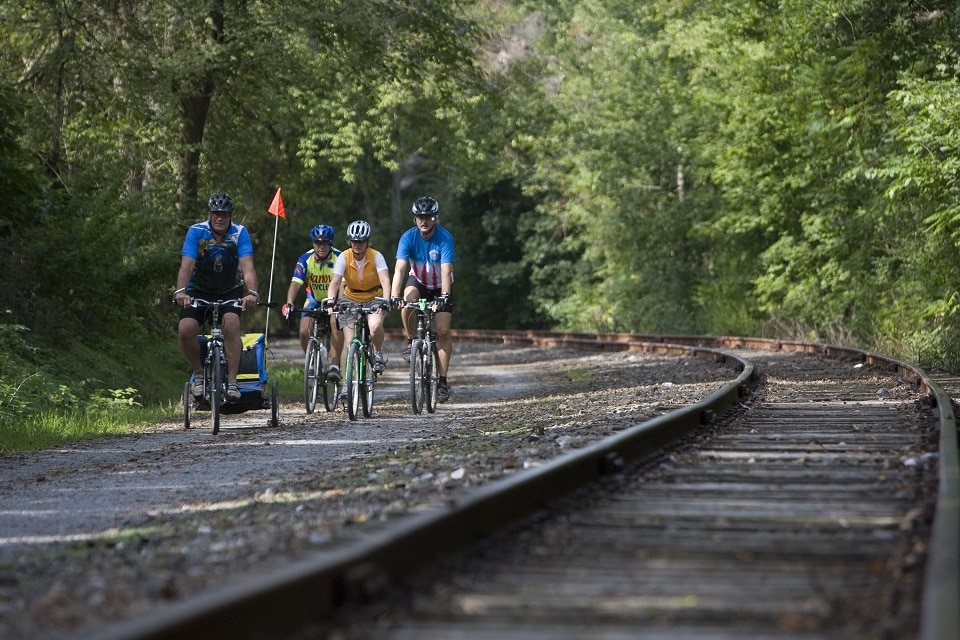 This incredible, 21-mile bike trail runs between the Mason-Dixon Line through to the Colonial Courthouse in the City of York. Along the way, it passes through Glen Rock, Hanover Junction and Seven Valleys, with a number of historical structures beside the trail, including New Freedom Train Station, which is listed on the National Register of Historic Places. Whether your kids are rocking 10-speeds, tricycles, scooters, or they are still rolling along in a stroller, the relatively flat path with no cars in sight is the perfect place to come for a stroll or a lively bike ride. P.O. Box 335, Seven Valleys; (717) 428-0999.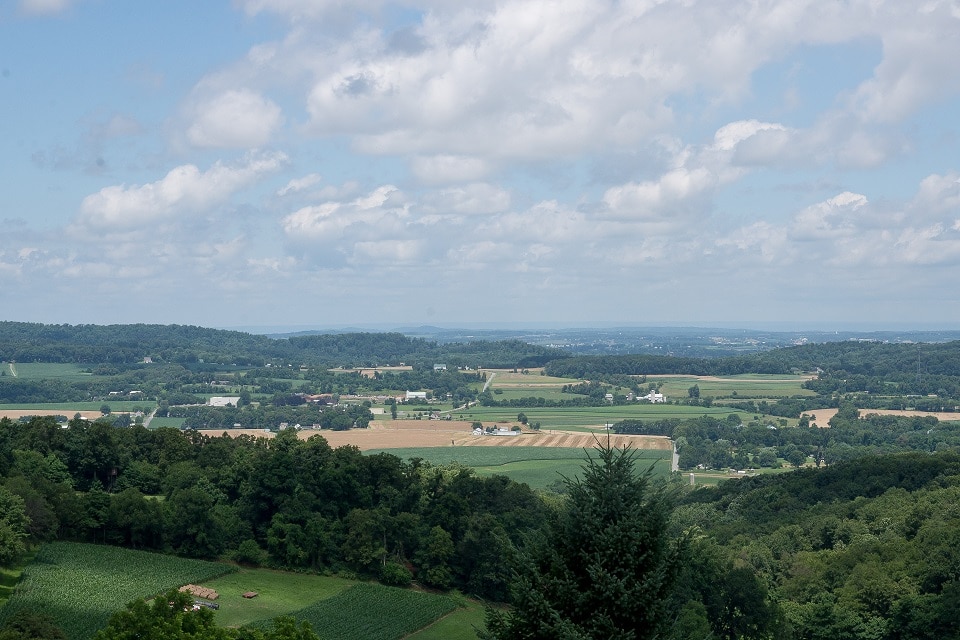 Packing a picnic and enjoying a meal that's truly al fresco is a summer staple, made all the better with stunning, sweeping views of the local landscape. One of the best places to experience this is at Samuel S. Lewis State Park at the top of Mt. Pisgah, an 885-ft.-high ridge that looks out over Kreutz Creek Valley to the north and East Prospect Valley to the south. There are picnic tables throughout the park, as well as Hilltop Pavilion, a covered area that's free for public use, as long as it's not reserved. Or, keep it simple, and spread out a blanket near the playground so you can relax while the kids rip around after lunch.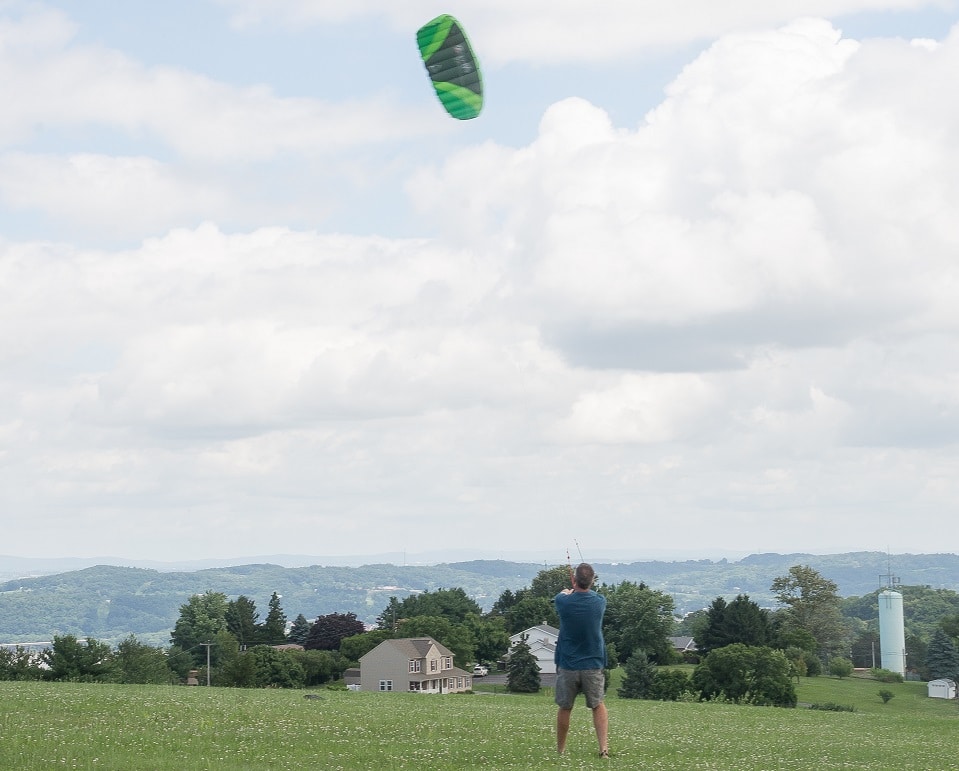 If flying kites is your thing, head to the crest of Mt. Pisgah, where the breezes are plentiful and where local kite enthusiasts often gather. 6000 Mount Pisgah Rd., York; (717) 252-1134.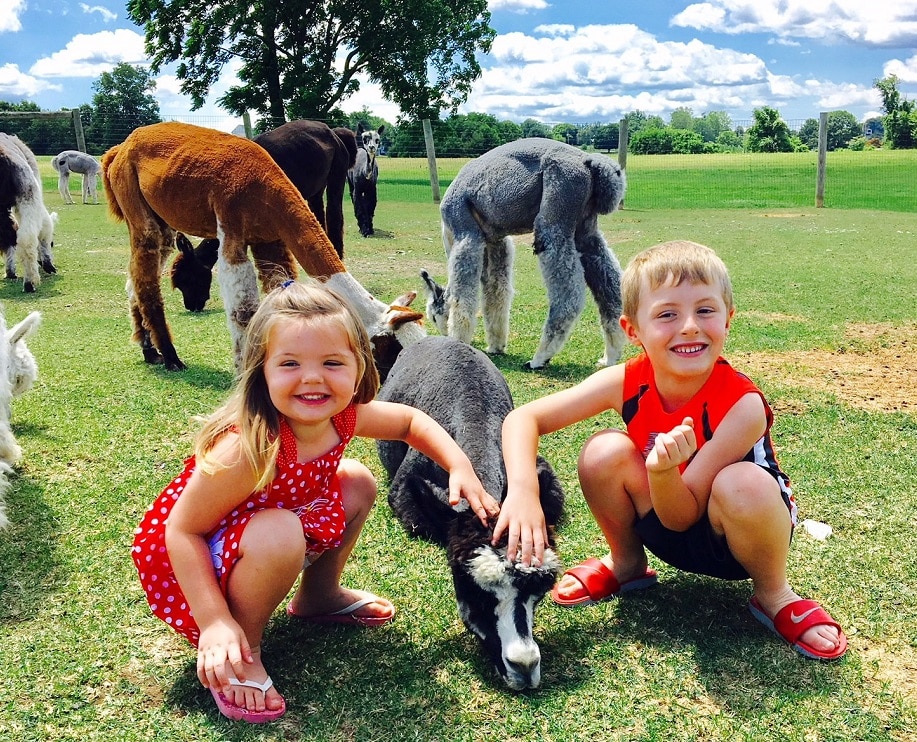 Meet cute and friendly alpacas at Alpacas of York, a 21-acre farm in York, which raises these animals for their cashmere-like fleece. Kids and adults alike delight in watching the alpacas graze and frolic in the fields.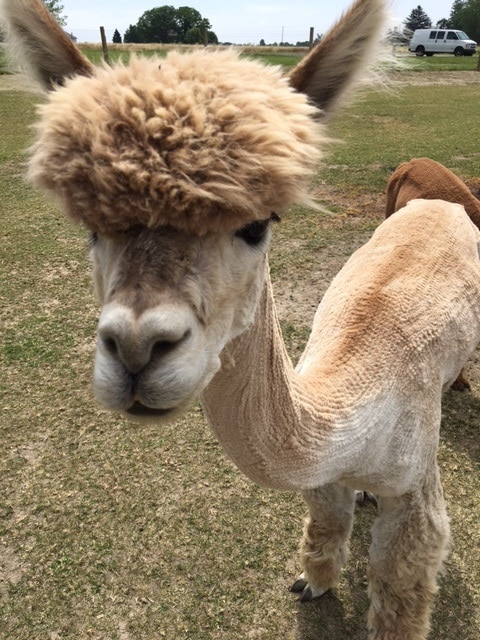 The farm offers tours, as well as the opportunity to feed and pet the animals! The farm is open to the public in the summer on Wednesdays and Saturdays from 11 a.m. to 2 p.m. — you may call ahead< to schedule a tour on another day or time. Don't forget to peek in the gift shop, where you'll find yarn, socks, hats and more, all made with local alpaca fleece! 445 Blossom Dr., ​Mount Wolf; (717) 495-8979.
It's tee time! Head to Hickory Falls, where entertainment for kids is around every corner, and play through its impressive, exciting 18-hole mini-golf course! The outdoor course includes lovely landscaping, real water features and easy and challenging holes for all levels.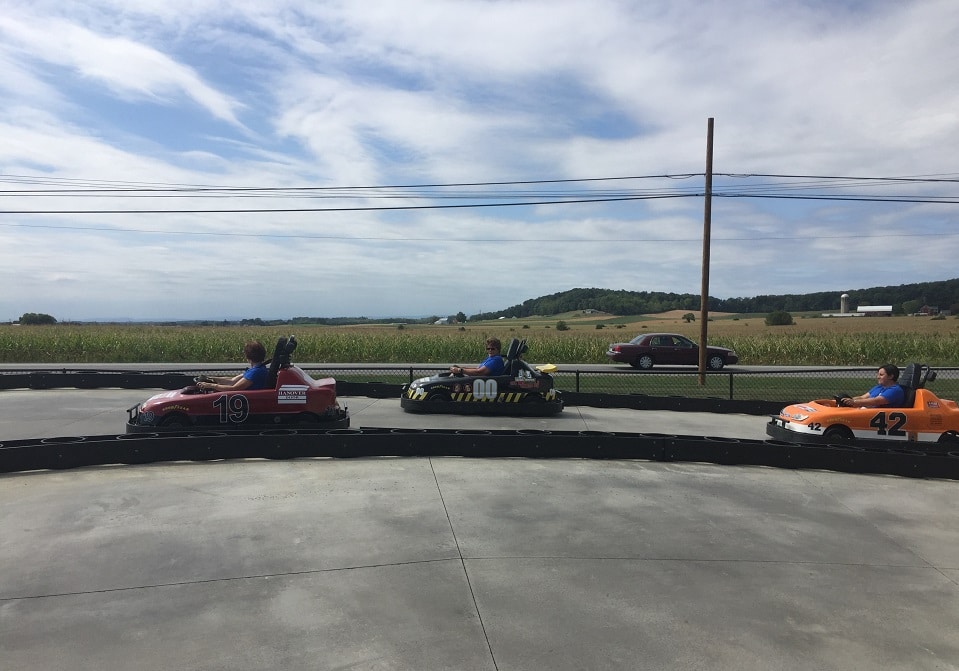 If the weather isn't cooperating, there are plenty of activities inside, too, like mini-bowling, go-karts and an arcade. 110 Hickory Ln., Hanover; (717) 632-9907.
Summer will be over in a blink, so get out there any enjoy it in York County, PA! If you're not from the area, or if you're local but could use a staycation, turn your outdoor adventure into a weekend getaway, and take advantage of packages and special offers at one of York County's premier hotels or bed and breakfasts. Stop into one of the Visitor Information Centers or call (888) 858-YORK.
Stay informed of all the latest happenings year-round and visit York, PA on Facebook and Twitter, or download the handy Travel Guide here.
Camping photo:

Pexels

All other photos:

York County CVB