Imagine: You're sitting at the bar at one of your favorite cocktail joints, enjoying some magical elixir in a perfectly-weighted rocks glass. Each sip yields more complexity and pleasure than the last, until, sadly, the drink is gone. As you watch the skilled bartender mix another, with a tiny pour of this and a spritz of that, you wonder and ask yourself, "Could I possibly recreate this at home?"
The answer is, quite often: Yes! While some bartenders keep their mixology secrets under lock and key, many are more than happy to share tips, proportions, exciting new products and even recipes with enthusiastic customers who want to know more (a generous tip or two doesn't hurt, either).
We recently went on a shopping trip to the PA Fine Wine & Good Spirits at 21st and Market in Center City Philly with Juan Bustamante, the bar manager at SouthGate, a modern Korean-inspired gastropub with a killer cocktail list located in the Graduate Hospital neighborhood.
Bustamante was kind enough to share both the recipe (below) and the shopping list for the bar's signature Old Boy cocktail, named after the film Oldboy, a South Korean neo-noir action thriller, directed by Park Chan-wook in 2003. The story, which (just as a warning) is violent and pretty disturbing, is one of love lost and unrelenting revenge. The film was remade by Spike Lee in 2013.
The Old Boy cocktail is a riff on a recipe that Bustamante came up with while working on the opening crew at Village Whiskey. That drink was called "The Rye-iot," and he decided to give it a makeover with Japanese whiskey when he was developing the cocktail list at SouthGate.
"I chose this drink [to share the recipe for] because we have had it on the list since the beginning and it's one of our top sellers," he said. "People just keep enjoying it."
The main ingredient in the Old Boy is Japanese whiskey. SouthGate uses a brand called Hibiki Harmony Blend, a Scotch-style whiskey, which has gained in popularity and risen in price over the past few years. Bottles can cost upwards of $80 each (a serious investment for your home bar, to be sure). We actually couldn't find this brand in the liquor store where we were shopping, so Bustamante suggested a few other types that could substitute, and that are more reasonably priced.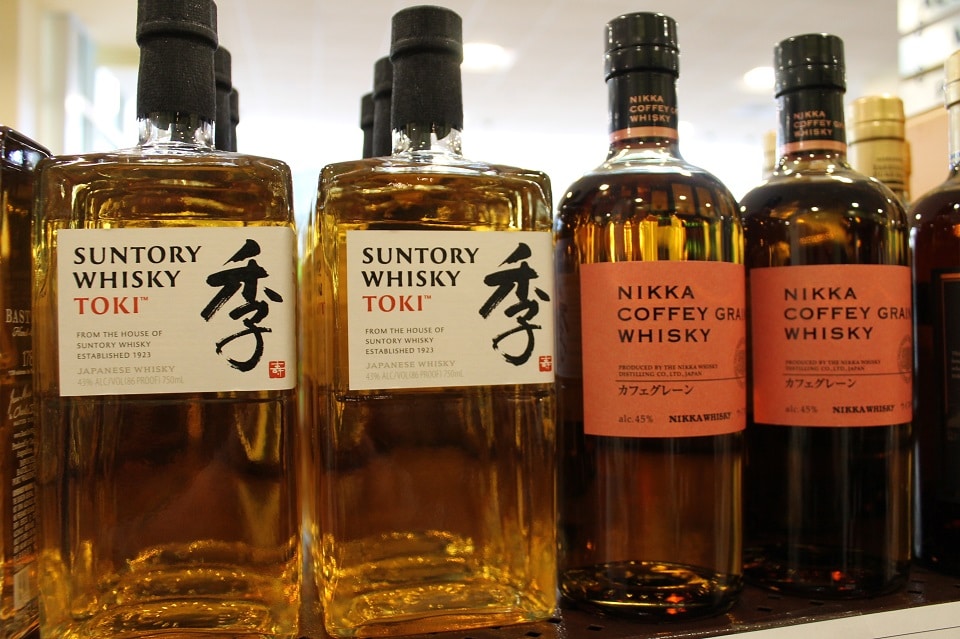 Suntory Toki could work in a pinch, he said, but the Coffee Grain Whisky or Pure Malt from Nikka Whisky Distilling would be preferable. McCallan 12 Year (not Sherry Cask) single malt Scotch could work in a pinch, as well.
Next up in the recipe is sweet vermouth. Bustamante suggests Dolin, a French brand that lands in a good price range, and, as he put it, "actually tastes good," versus some of the more commonly-found brands like Martini and Rossi, which he called,"a little syrupy."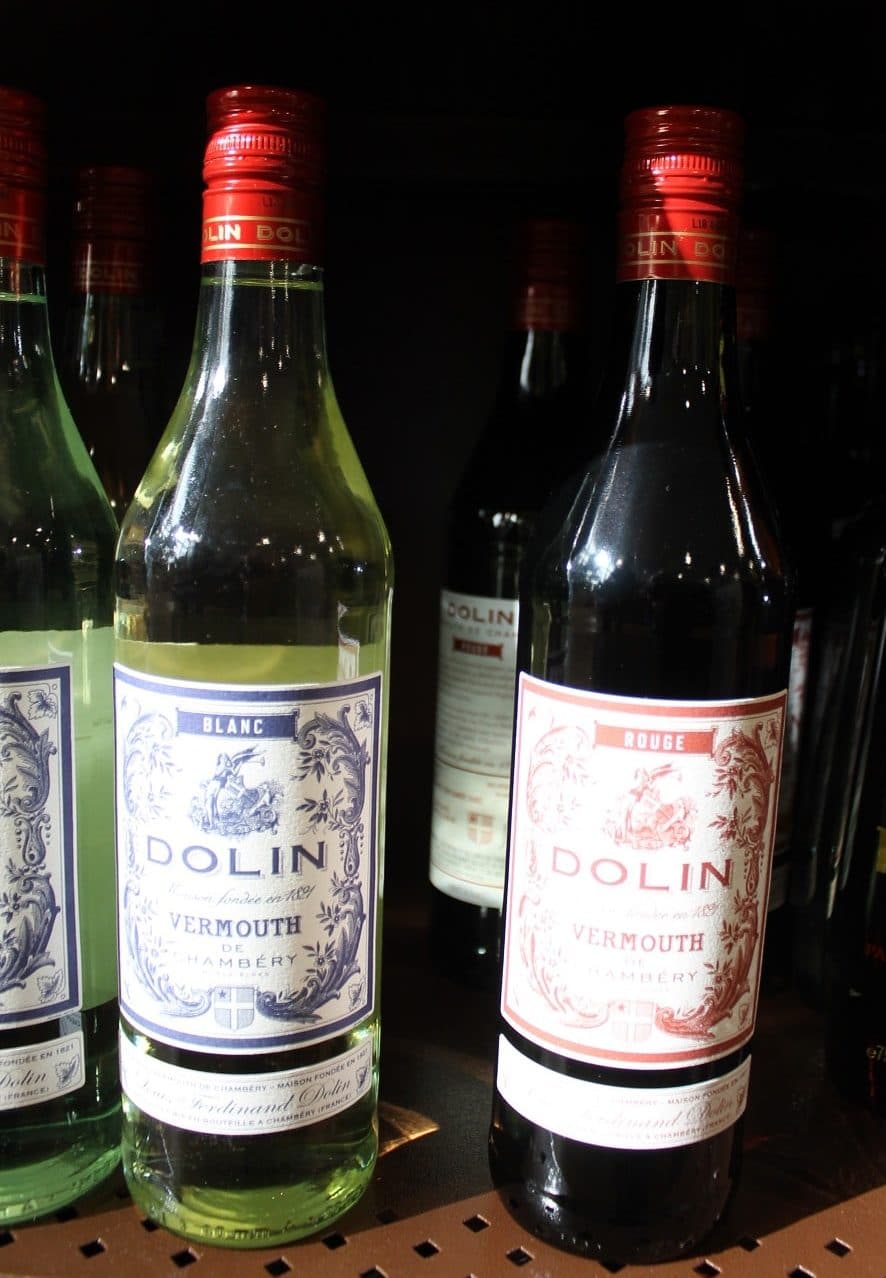 There are higher-end vermouths out there, but Bustamante reminded me that, while vermouth is fortified, like all wines, it must be used relatively quickly once the bottle is opened. So, spending more than $15 or $20 on a bottle might be a disappointment if you end up having to toss half of it. "The Dolin does the job right and goes in a lot of our drinks, actually," he said. In general, bartenders look to vermouth to give cocktails richness and body, with a touch of minerality.
The final main component of the Old Boy is actually a combination of three different liqueurs. The first is Aperol, the zippy Italian apéritif, ruby red in color with plenty of citrusy brightness. Campari can be used if that's all you got. Though, personally, I think everyone's bar cart should have a bottle of Aperol included among its ranks of bottles.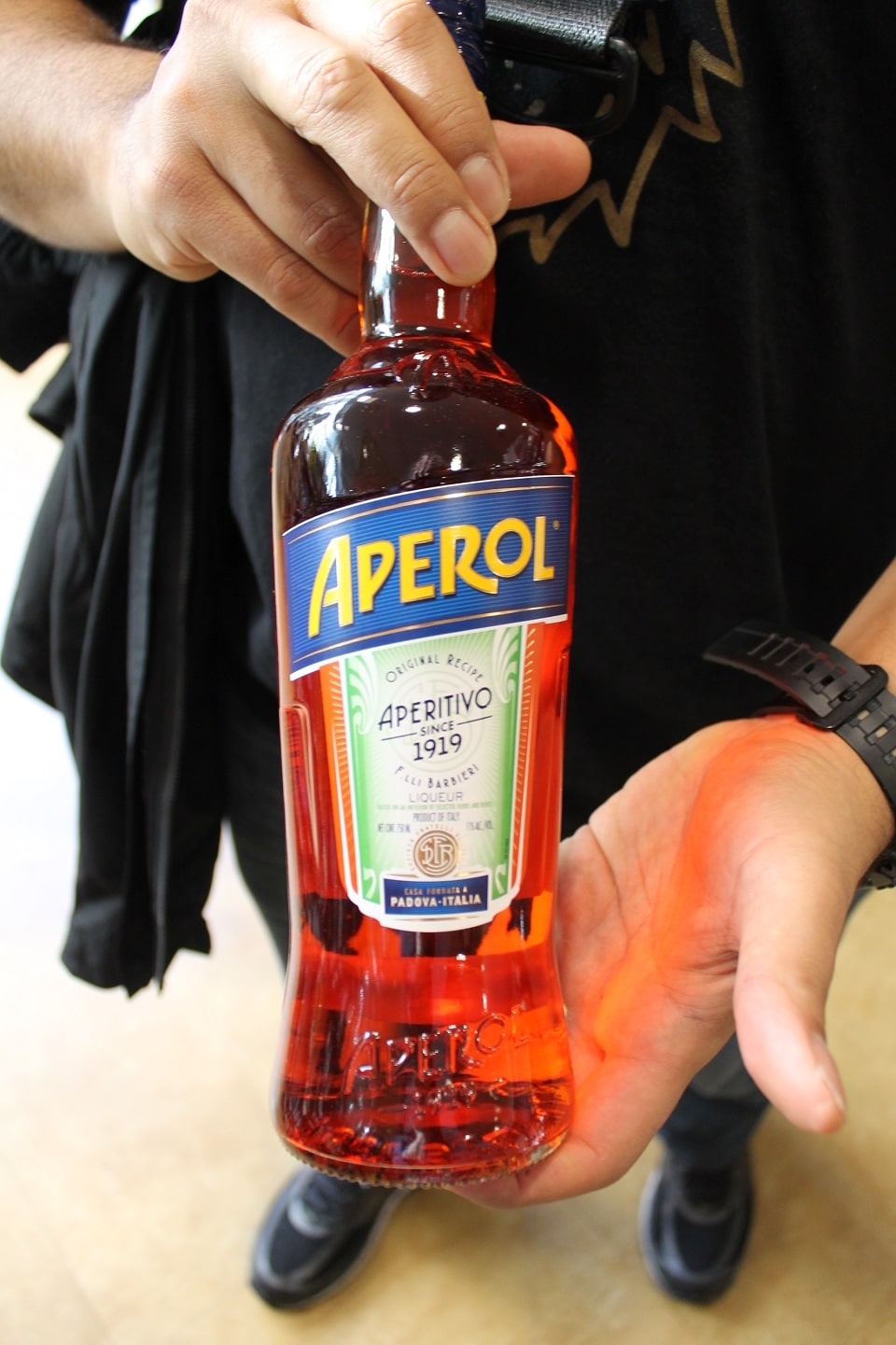 Amaro Nonino is a light-bodied, subtle amaro which is an important component of the Old Boy. Sadly, we weren't able to find it in the shop. Bustamante was hesitant to suggest a replacement, because the Nonino is so subtle, and he worried that another type of amaro (like Averna, a commonly found one) would be "too punchy" and could overwhelm the drink. He did say that a little dash of Zucco Rabarbaro, a rhubarb-infused amaro, could possibly take its place. Bustamante insisted that Nonino is available at some PA Fine Wine & Good Spirits, and that he's seen it other places around the city.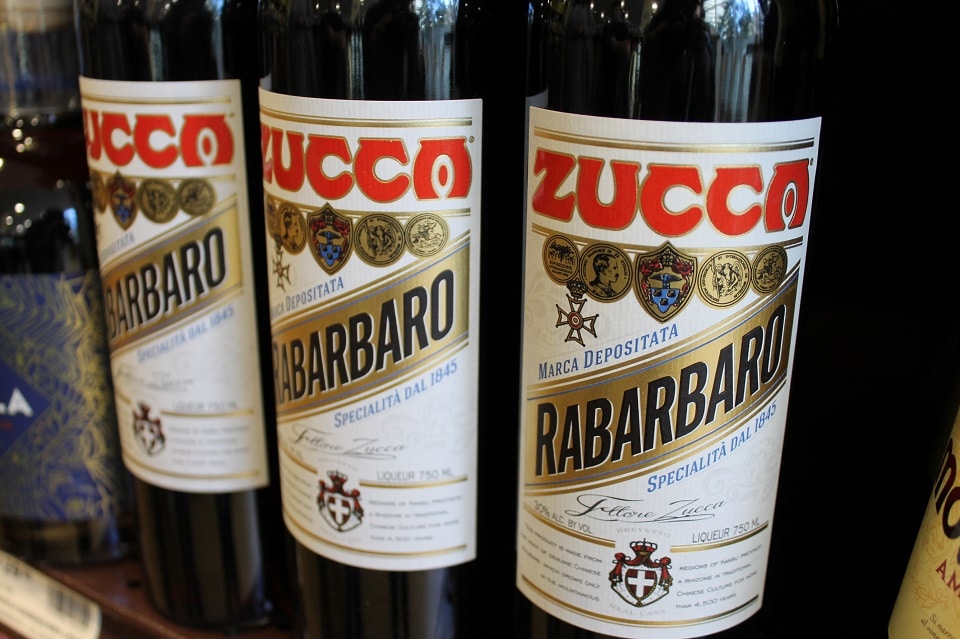 The last main ingredient is Benedictine, a cognac-based herbal liqueur. The recipe calls for just a tiny amount of this, because a little of the sharply bitter, almost medicinal, liquid goes a long way. However, it is essential in the Old Boy to balance out the richness of the other ingredients.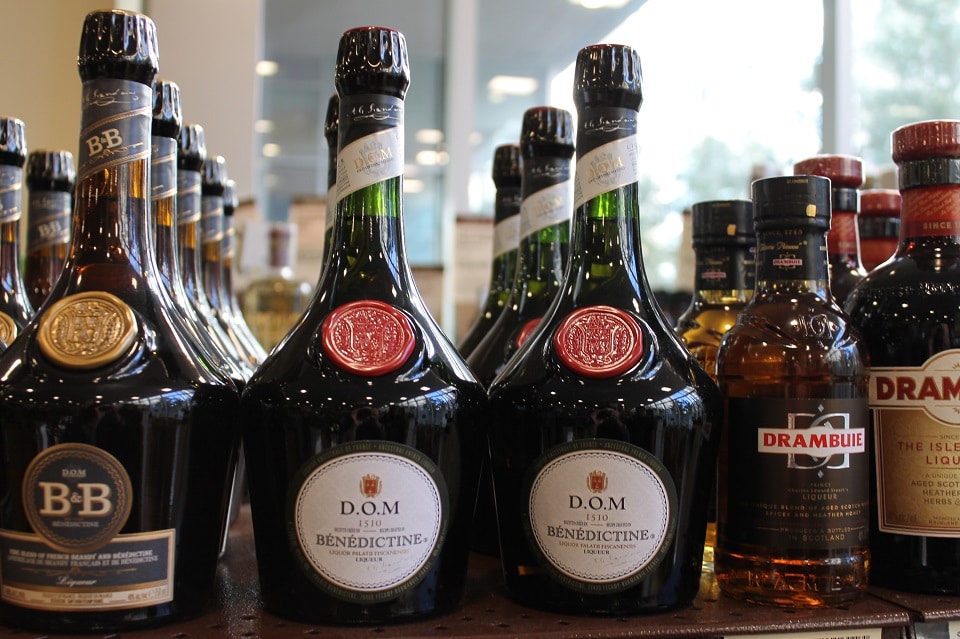 The final touch comes with a spray of Laphroaig single malt scotch atop the entire drink. While spritzer bottles might seem like one of those over-the-top mixology things to do, Bustamante said that scotch is one of those ingredients that is so strong that with more than that spray, it can completely change the flavor of the drink. He urged home bartenders to try out the spray bottle, which is really no more of an investment than any other kitchen tool, and can be found at kitchen stores, on Amazon (something like this, perhaps), or even at CVS. To finish the drink, a simple orange twist is added after the smoky scotch spritz.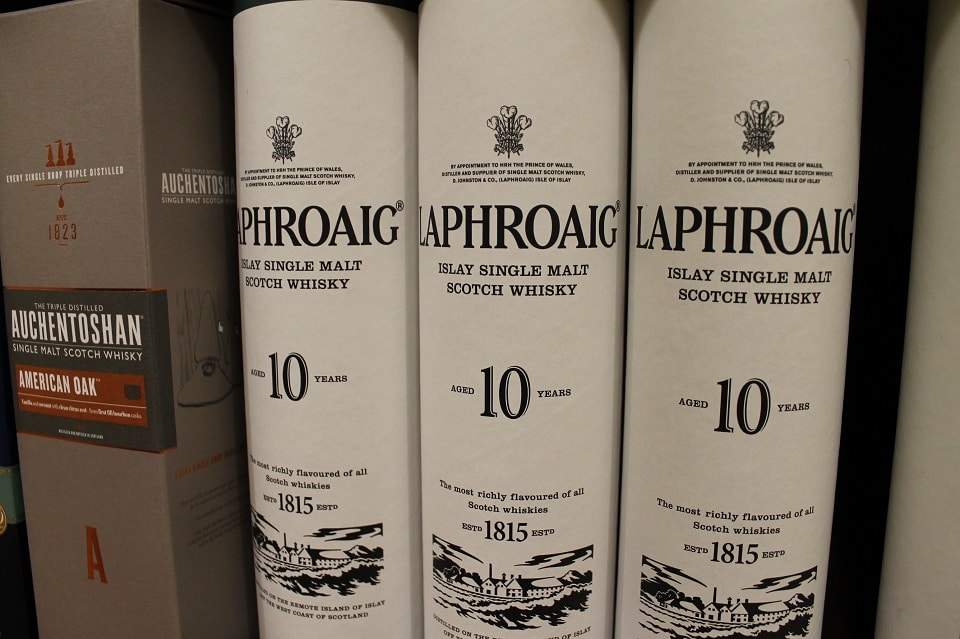 When it comes to building drinks at home, Bustamante said he is usually all in favor of switching things up, or swapping in what you have to approximate a cocktail you've tried somewhere else. However, he noted that the Old Boy is a little different. "This drink needs to be precise in its ingredients and measurements in order to get that flavor," he notes. "I'm not even one of those finicky bartenders, with like a drop of this and a drop of that, but it's just this drink," he says.
So, channel your inner cocktail geek and carefully measure and pour each of these ingredients to create a rich, smoky, thought-provoking drink that will keep you warm all winter long. And, if it all sounds like too much work, go pay Bustamante a visit at SouthGate, where he still bartends a few nights each week.
Old Boy Cocktail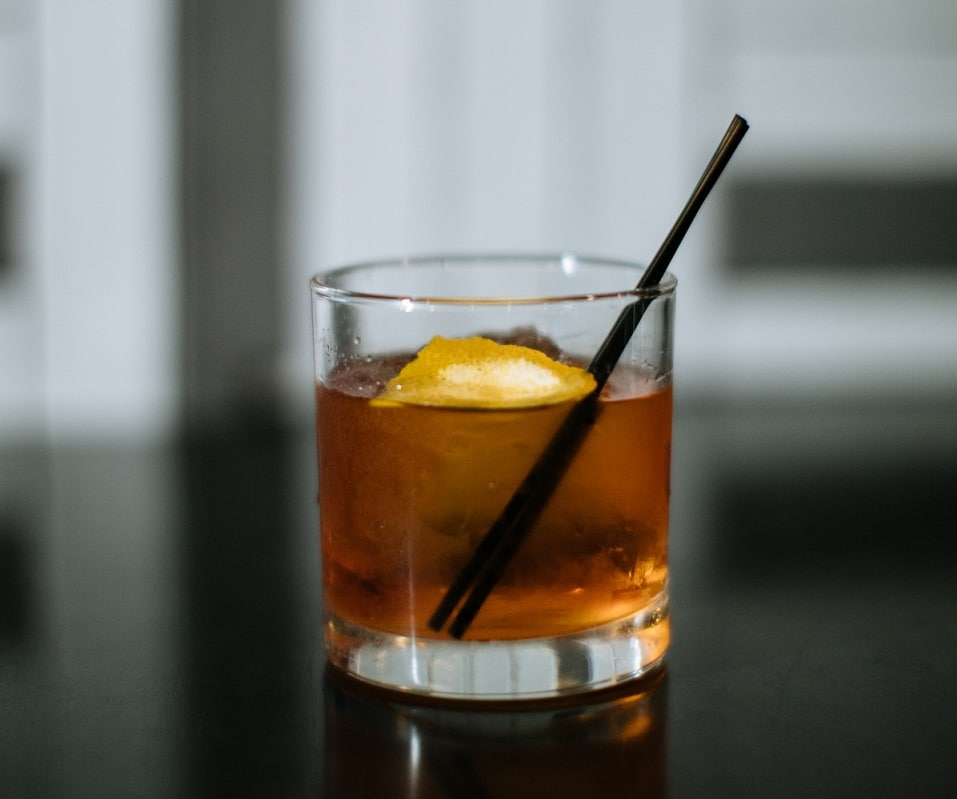 Ingredients
1 ounce Hibiki Harmony Blend
0.5 ounce Sweet Vermouth (Dolin)
1.25 ounces mix of Aperol (.50 ounce), Nonino Amaro (0.50 ounce) and Benedictine (0.25 ounce)
Spray bottle containing Laphroaig
Orange peel
Method
Build the drink, one ingredient at a time, in a stirring glass or pint.
Add ice, then stir for 30 seconds.
Strain, with no ice, into rocks glass with large ice cube.
Spray Laphroaig, 2 or 3 times on the top of the drink.
Squeeze oils from a strip of orange peel and add as a garnish.
Find SouthGate at 1801 Lombard St. in Philadelphia; phone: (215) 560-8443.
Old Boy cocktail photo:

Neal Santos

All other photos:

Emily Kovach