This holiday season, shop local and buy local in PA! There are so many charming gifts out there made by local artists and makers, and some of them even go the extra mile to celebrate our wonderful home state. For that person in your life who really just loves to show off their Pennsylvania pride, we've found six awesome PA-themed gifts: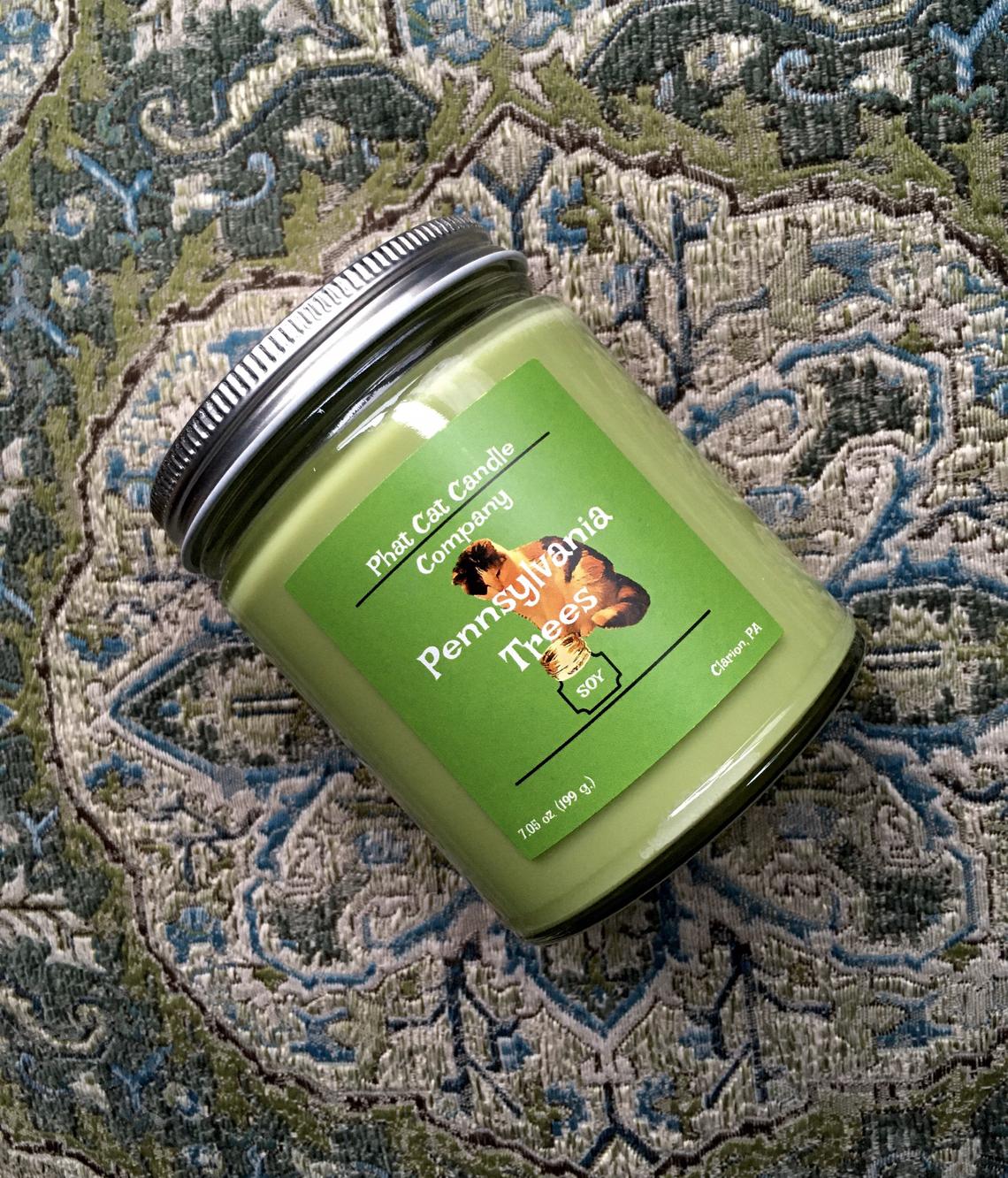 What does PA smell like? Of course, that's highly subjective, but Clarion-based candle maker Phat Cat Candle Co. tries to capture the essence of place with its 8-oz. Pennsylvania Trees soy candle. An ode to the early-fall aromas of the mingling deciduous and evergreen trees, the scent is warm and inviting, with a sharp herbal bite of pine needles. The scent is also available in soy wax melts. Order online at Phat Cat's Etsy shop. $12.50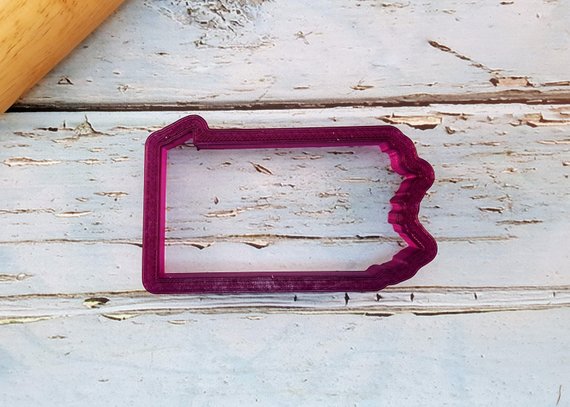 This is the only gift from a company outside of Pennsylvania in our guide, but we couldn't pass by the awesome PA-shaped cookie cutters from Bobbi's Cutters! Bobbie Barton makes 3-D printed items out of Halstead, Kansas in all kinds of shapes, including states. This 3.5″-long cutter can be used in cookie dough and fondant to make treats and sweets full of local PA love! While you're on her Etsy shop, check out some of Bobbi's other whimsical designs, like potted cacti, narwhals and feathers. $5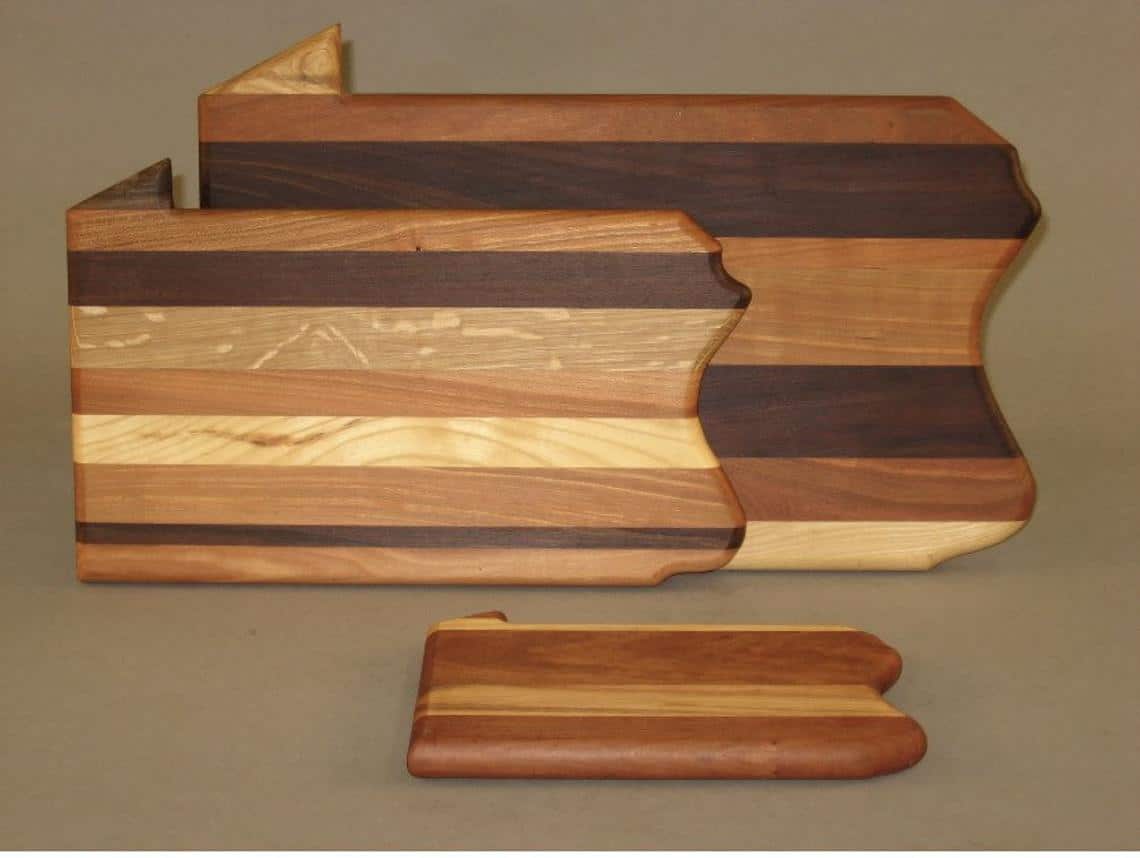 How cute would a local cheese plate arranged on a Pennsylvania-shaped cutting board be? Delight your favorite home cook with a handmade cutting board from Starry's Woodshop, a fourth-generation rocking chair maker based in Gettysburg. These solid, sturdy and well-made boards come in three different sizes, and are created from different types and colors of hardwood for a beautiful striped effect. Shop via Etsy. $20-40


Artist Jill Italiano creates her minimalist, eco-friendly jewelry from her studio in the Emmaus in the Lehigh Valley. Each piece is handmade and meant to last a lifetime. Italiano is prolific, and her website offers tons of designs, ranging from astrological signs to sweet friendship bracelets with silver charms. Of course, our favorites are her bracelets, necklaces and charms emblazoned with the Pennsylvania state outline. Shop online or at House of Metalworks brick-and-mortar store in downtown Emmaus. $8–$34; 303 Main St., Emmaus; (484) 393-2035.
ShopEmilyM Philly & Pittsburgh Sticker Sheets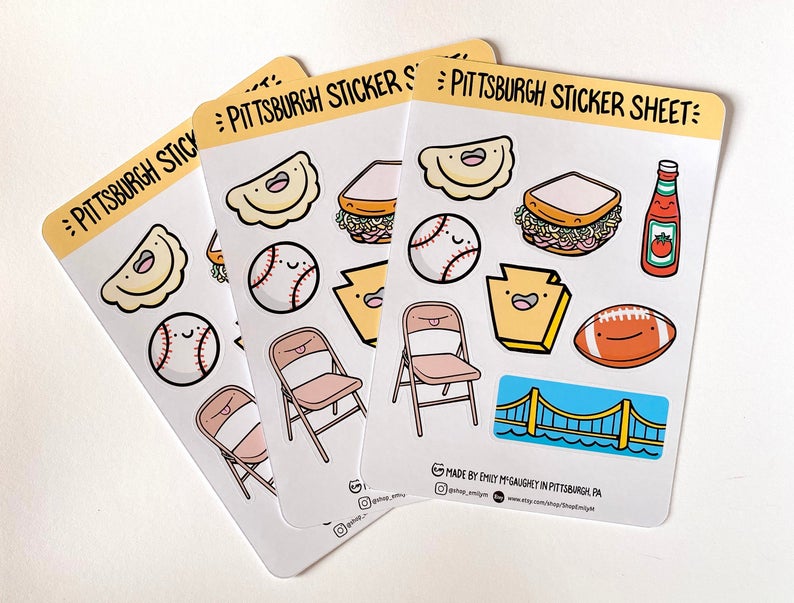 There is no shortage of t-shirts, tote bags and other memorabilia and souvenirs emblazoned with city names, and, quite frankly, most of them are pretty chintzy. But we're crushing big-time on these little sticker packs from Pittsburgh artist Emily McGaughey with their cheerful little smiley faces. She's perfectly captured the spirit of both of these PA cities with their iconic foods and images. If you're digging them, too, grab a pack or two for your hometown buds from her Etsy store (she's got pins and magnets, too!). $2.50-$4.50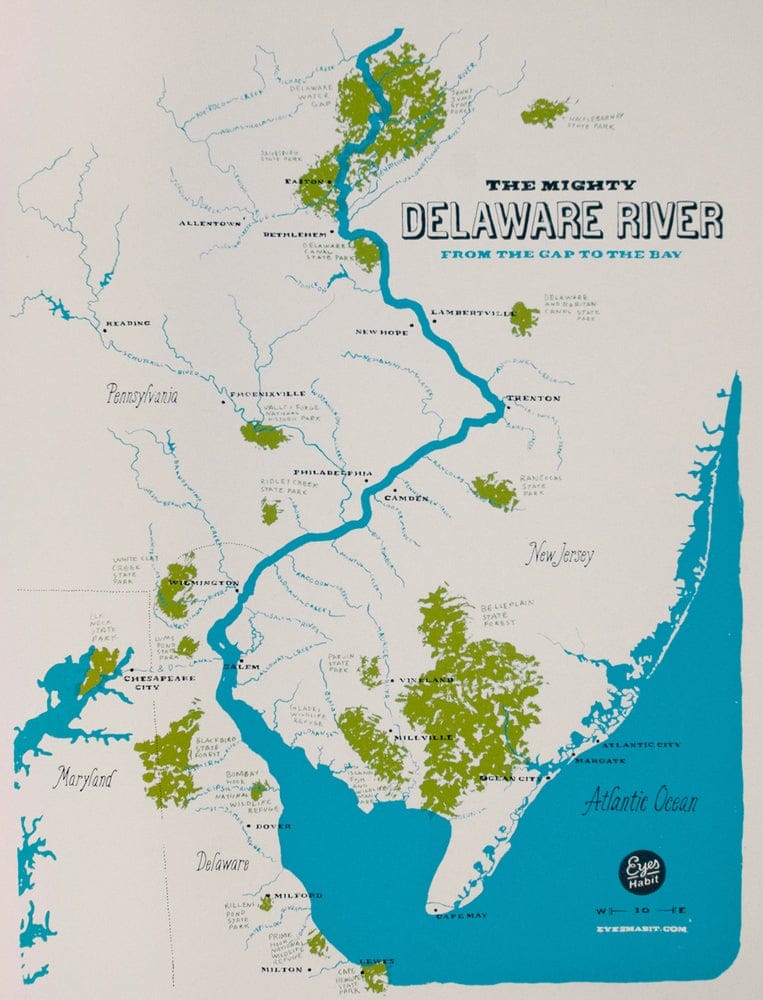 For the geography buff, nothing makes a cooler gift than a local map. Do one better than the atlas standard and check out the hand-drawn and hand-screen-printed maps on 80-pound archival coverstock from Philadelphia-based collective, Eyes Habit. Some focus on specific neighborhoods in Philadelphia, but our top pick is this one featuring the "Mighty Delaware River," which shows the eastern part of PA in all its glory. Shop on the Eyes Habit site or at Philadelphia Independents, a locally focused boutique in Philly's Old City neighborhood. $25
Who is your go-to local Pennsylvania maker or artisan for the perfect gift? Let us know!
Feature photo:

House of Metalworks

Candle:

Phat Cat Candle Co,

PA cookie cutter:

Bonni's Cookie Cutters

PA cutting boards:

Starry's Woodshop

Pittsburgh stickers:

ShopEmilyM

Map image:

Eyes Habit