There are more than 150 wineries in Pennsylvania, and many specialize in producing various wine styles or varietal wines. If you are a dry-red-wine lover and find yourself gravitating toward Italian or French red wines, you should definitely give Pennsylvania reds a sip! These 12 PA wineries that produce locally crafted dry red wines are deserving of a trip to the tasting room, or a place on your dinner table: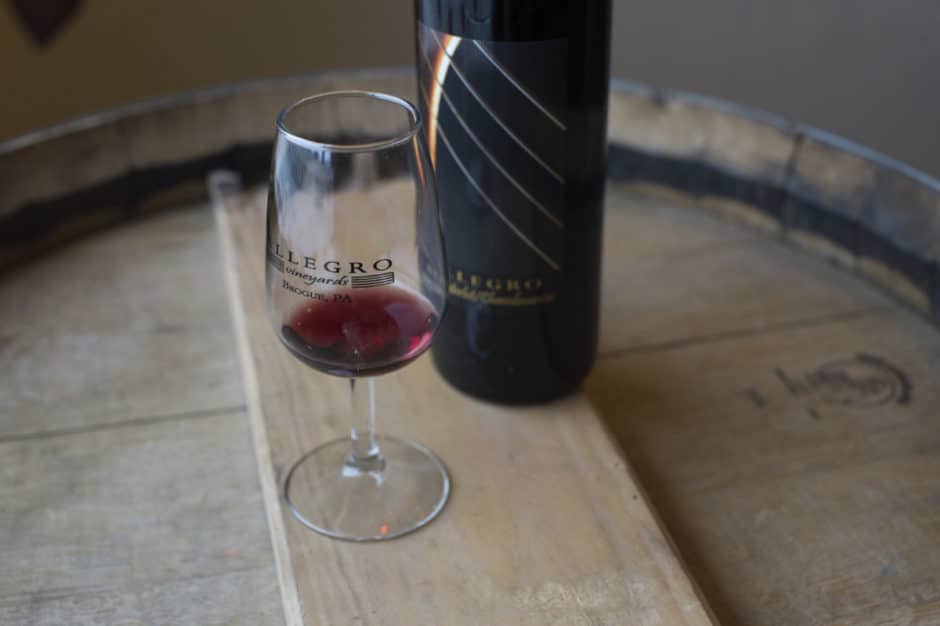 These red wines are perfect for connoisseurs who like to cellar (age) red wines. The coveted Cadenza red wine blends are only produced in the best vintage years. It is tempting to open these bottles as soon as you purchase them, but they are worthy of aging for five, 10 and 15+ years. Decant prior to drinking to allow the wine to properly open up and entice you with its enchanting bouquet. Want to drink something without having to cellar the wine? Try any of Allegro's vintage varietal red wines for easy food-pairing options. 475 Sechrist Rd., Brogue; phone: (717) 927-9148.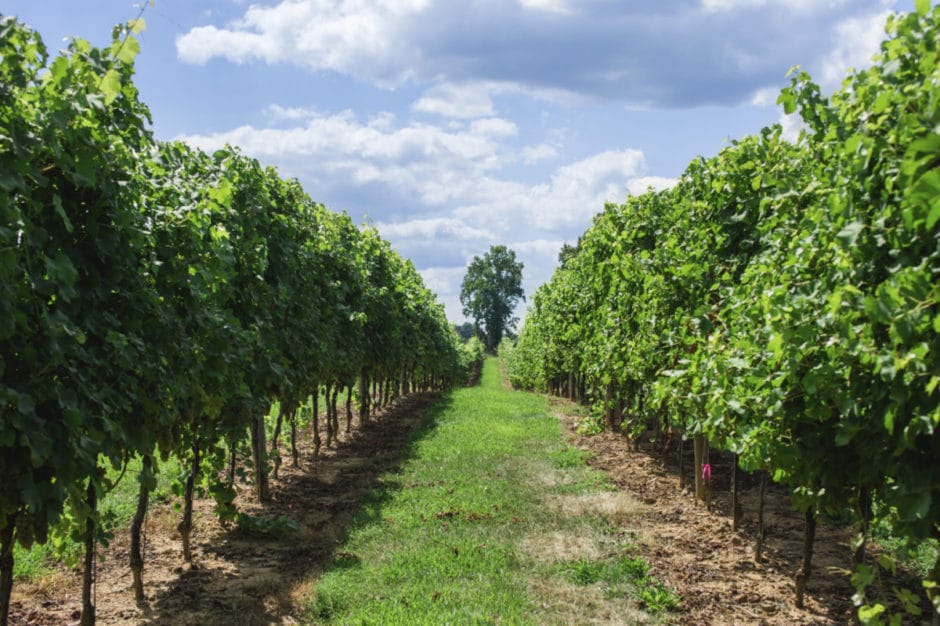 On the western side of Pennsylvania, in the quaint town of Bedford, lies an architecturally intriguing tasting room with an array of wines worth stopping in to try. Briar Valley produces a unique Lemberger (Blaufränkish) wine that is a go-to selection for lamb-based dinners, or for entrees that include a blue cheese component. But don't be afraid to try the Cabernet Franc, Merlot or Proprietor's Red blend. These have a classic Old World flair and should be consumed with red-meat dishes. Steak frites and red wine, anyone? 107 E. Pitt St., Bedford; (814) 623-0900.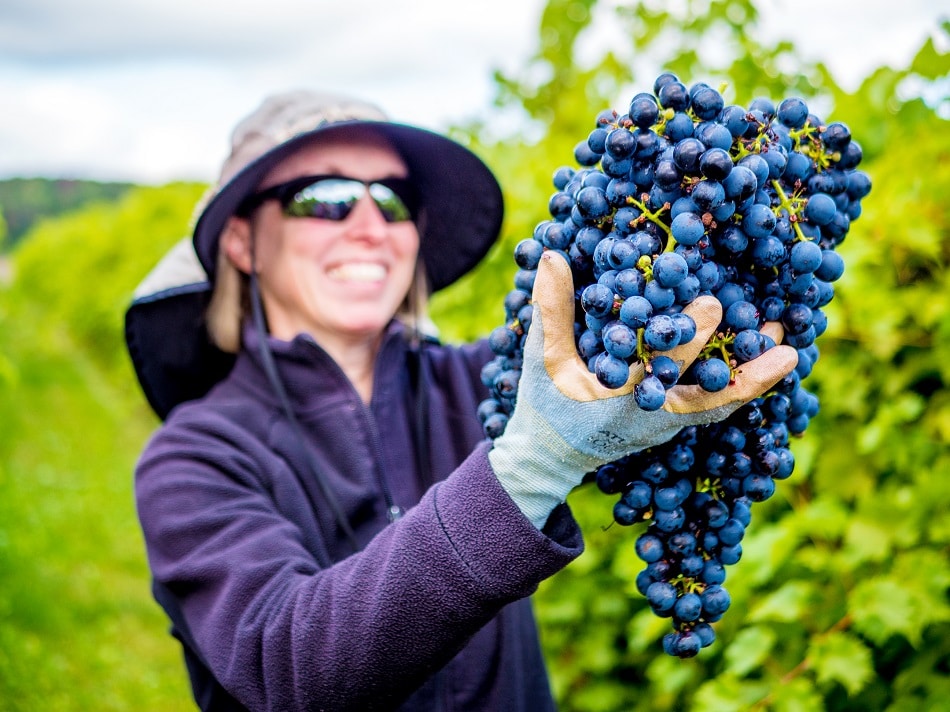 If you are a white wine drinker, then you've likely discovered the elegantly crafted Grüner Veltliner, Riesling and Gewurztraminer wines from Galen Glen. However, Galen Glen also makes an intriguing Zweigelt that is perfect for pairing with local charcuterie and cheeses, like brie and Gouda. Additionally, give the winery's Chambourcin a try; this medium-bodied wine with great oak-driven flavors offers a good representation of the varietal, and is an appropriate wine choice for a picnic composed of sandwiches, hummus and cold pasta salads. 255 Winter Mountain Dr., Andreas; phone: (570) 386-3682.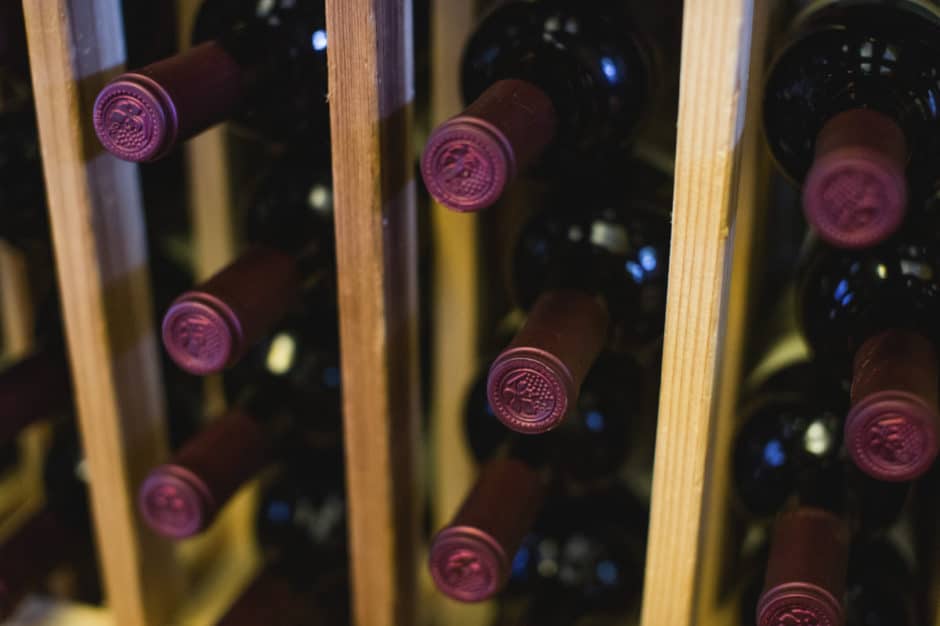 Nestled behind the Longwood Gardens property, Galer Estate offers an artistically appealing experience at its local tasting room. While Galer's whites have received many accolades for quite a while, the winemaker's red wines emerged from the cellar in 2017 and were well worth the wait! Try Galer's vintage red blends of Cabernet Franc, Merlot and Petit Verdot with a warm bowl of bold chili or smoky barbecue sandwiches. 700 Folly Hill Rd., Kennett Square; (484) 883-5732. 
This winery is home to some unique red varieties, including Lemberger (or Blaufränkish, by its Austrian roots) and Saperavi, a variety native to the country of Georgia. Hard to say? Maybe at first, but not after a glass or two! Both wines are great pairings for grilled meats and vegetables, as the grilled-char character produced during cooking makes the wine come to life. In the mood for lamb kabobs or lamb chops? Definitely give Fero's aged Lemberger a try with these dishes. 965 JPM Rd., Lewisburg; (570) 568-0846.
Karamoor Estate is one of the few wineries in Pennsylvania that makes a 100% petit verdot varietal wine. Known as a "winemaker's red wine," Petit Verdot is naturally "inky" in both color and flavor. This is one of those varietals that can manage a difficult pairing: Think spicy pork barbecue, venison and sausage-based meals. Not a fan of something so unique? Do not despair; Karamoor has a wide variety of red wines to satisfy any red wine drinker who tends to enjoy a European red wine style. PO Box 736, Fort Washington; (215) 643-5800 x 209.
Don't be fooled by all of the fun wines (Cabernet Franc port and dark chocolate, anyone?) from Manatawny Creek. There are some serious red wines that will captivate red-wine lovers. The Old World style of Syrah is a unique find in Pennsylvania, and is well-crafted. This is another one of those wines that will pair nicely with something smoky: barbecue, wood-smoked salmon or lamb ragout. Want to make it vegetarian? Syrah tends to go well in dishes that favor caramelized onions in the recipe—anything from a stir fry to a variety of grilled vegetables. 227 Levengood Rd., Douglassville; (610) 689-9804.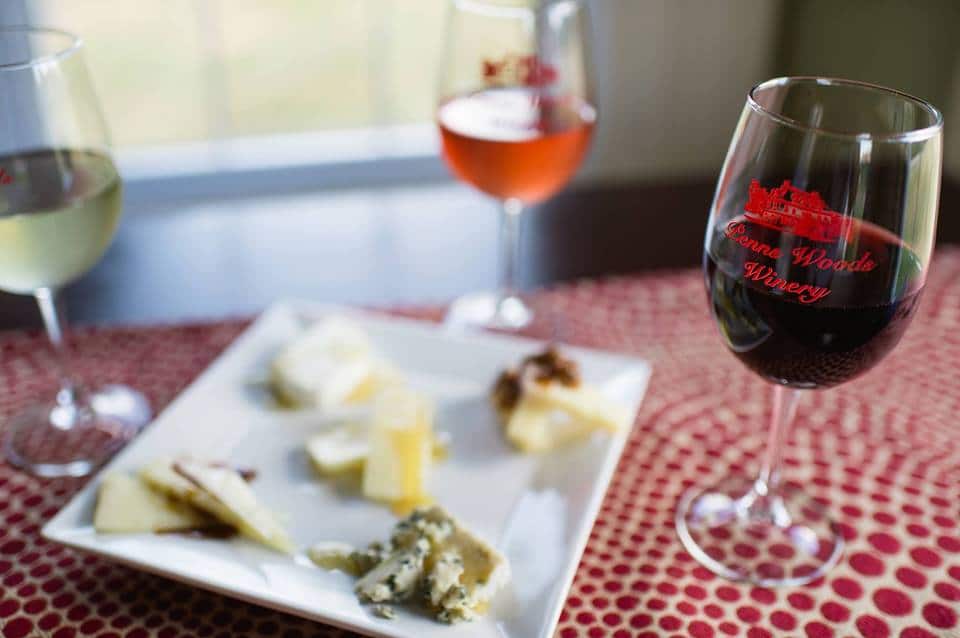 Every sip of Penns Woods red wines takes your mind to a favorite location in Italy. Penns Woods uses state-of-the-art technology and traditional techniques to produce some locally favored red wines. The wines are enticingly bright with great concentration and a smooth mouthfeel. Choose your favorite style: From the Bancroft line to the Reserves, use these red wines to pair with braised ribs, brisket, meatballs or roasted duck. Why not try a locally produced meat-stuffed ravioli in a thick sauce to pair with Penns Woods Reserve red wines? 124 Beaver Valley Rd., Chadds Ford; (610) 459-0808.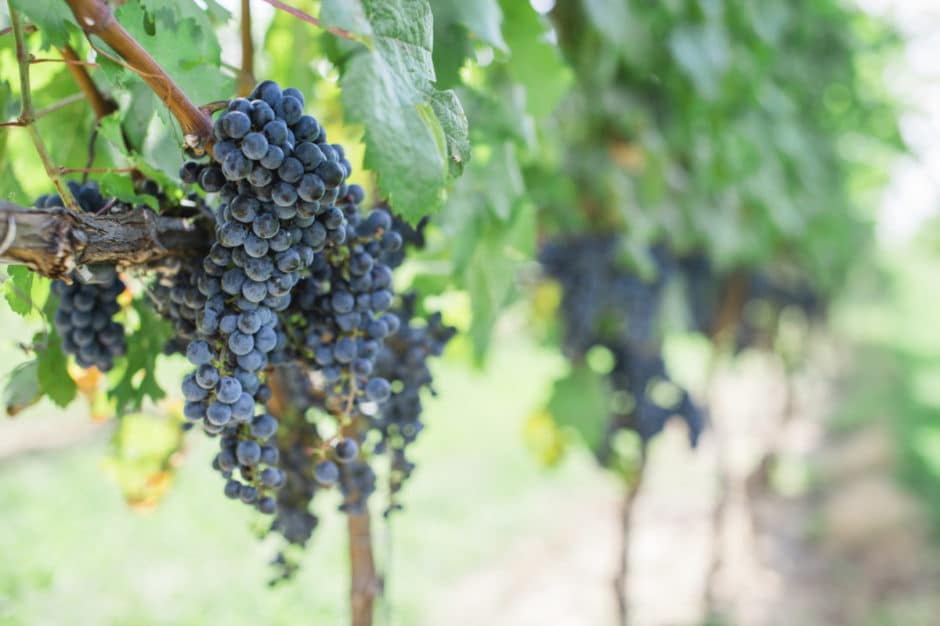 After introducing your taste buds to Pinnacle Ridge's sparkling wines, take a chance on the chambourcin. The red varietal is somewhat unique to this region, and Pinnacle Ridge features it in a series of wine styles: a dry reserve wine, a light table wine and a sweet wine. The sweeter style is definitely suitable for pizza lovers, while those craving a bit more depth from their chambourcin should try the Reserve. Not a fan of this North American hybrid varietal wine? Don't worry. Pinnacle Ridge also makes a Bordeaux blend, Veritas, that has won the hearts of many red wine drinkers. 407 Old U.S. 22, Kutztown; (610) 756-481.
Setter Ridge Vineyards (formerly Blair Vineyards) is known for its pursuit of crafting beautiful Pennsylvania Pinot Noir. If you love Burgundian-style Pinots, this is definitely one winery that you need to visit to sample the local product. Try its Pinots with hearty lamb or duck meals or with local, Kennett Square mushroom cuisine. You will not be disappointed. Not a big Pinot Noir fan? Try the Cabernet Franc. Although rustic in its flavor with nuances of tobacco, dried herbs and a balsamic reduction, this wine pairs magically with hearty winter stews, goat cheese and local trout. (Yes, you can drink red wine with fish!) 99 Dietrich Valley Rd., Kutztown; phone: (610) 683-8463.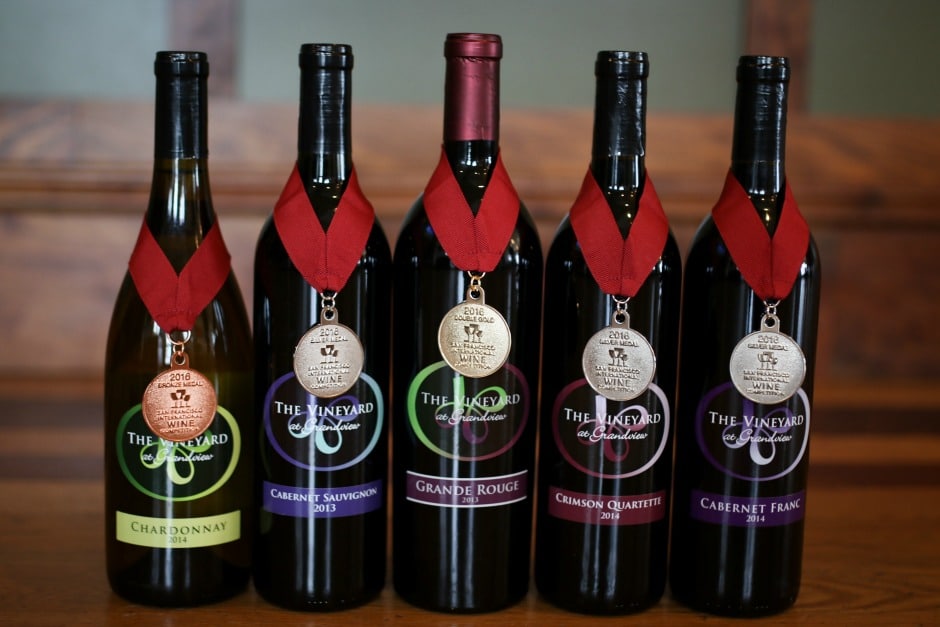 The Crimson Quartette produced at The Vineyard at Grandview will win over the hearts of Gouda lovers immediately, especially if you love local cheeses. This pairing is undeniably delicious. The winery also produces handcrafted Cabernet Franc and Cabernet Sauvignon, which have been noted to pair elegantly with curried meals. Need a day overlooking the beauty of a vineyard? Then this is definitely the place to go! 1489 Grandview Rd., Mount Joy; (717) 653-4825.
Waltz Vineyards is well known for its limited wine list and impeccable quality. Both the Crow Woods Cabernet and Cherry Tree Merlot are meticulously aged in French oak barrels and deserve attention from red wine lovers. Although both wines can hold their own with a fine filet mignon, the Merlot will complement an earthy mushroom risotto or spinach- and ricotta-stuffed chicken breast, any day. 1599 Old Line Rd., Manheim; 3529 Old Philadelphia Pike, Gordonville; 32 E. Main St., Lititz; (717) 664-9463.
Allegro, Galer Estate, Briar Valley and Pinnacle Ridge photos:

Alexandra Whitney Photography

Galen Glen photo:

Galen Glen

Penns Wood wine glass photo:

Penns Wood Winery

Vineyard at Grandview photo:

The Vineyard at Grandview