Every chef knows a sharp knife is a good knife. But what makes the best knives stand out in your kitchen? Like a lot of your favorite items in your home, why not seek out something that's local and handmade? Instead of ordering new knives from an online retailer or big box store, consider shopping small for your next big knife purchase.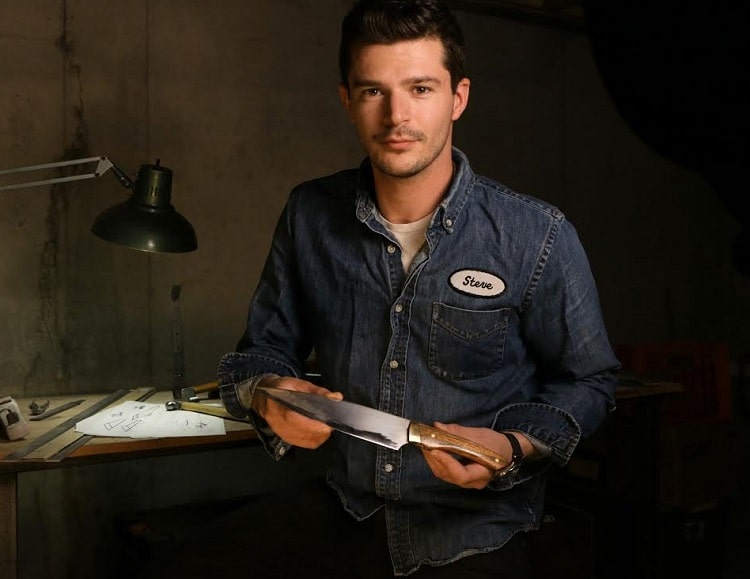 Meet the man behind Philly's Pellegrino Cutlery: Steve Pellegrino. He takes plain bars of steel and turns them into functional and beautiful knives that transcend the everyday tool you have come to know in your kitchen, garage or out in the field. Pellegrino blades are made completely by hand and are built to last generations.
Read on to find out how Pellegrino Cutlery is a cut above the rest.
PA Eats: Where are you from?
Steve Pellegrino: I was born in Plainfield, NJ and grew up mostly in Flemington, NJ. I currently live in Philadelphia.
When was Pellegrino founded, and are you the sole owner/artist?
I began making knives three years ago and everything from the knives to the photographs to the branding is my own work.
What inspires you?
The world around me. I enjoy beautiful, functional objects, and industrial design on a high level is always inspiring as it goes beyond solving a problem. For instance, I always admire the work of Charles and Ray Eames, because they solved everyday problems with pure and elegant forms, and showed me that good design can be applied to all areas of life.
What's your background? What were you doing before this?
I hold a BFA in Graphic Design from The School of Visual Arts and have a background in custom fabrication and visual effects design. I have worn many hats; I have worked in welding, woodworking and in several production shops for commercial installation, in addition to an early career in print design.

What does the process of knife-making look like? How do you do it?
The process of making a knife is not dissimilar to baking. With the correct measurements, the proper timing, technique and temperature, something rather astonishing results. I start with plain bars of steel and blocks of wood. After designing and shaping a blade from steel in its "annealed" or softened state, the heat treatment process transforms the steel into a hardened version of itself. After which, the blade shape I began with appears as if it has just landed from space; it is charred and physically altered — a phase change has occurred.
It is this hardness of the steel that allows it to take and hold an edge. From there, it's all about refining that shape according to the requirements of the blade's intended use, and finishing it with sanding, polishing and the addition of other metals and woods in the handle construction. It's a very simple tool that demands endless attention to detail and self-scrutiny, which I find fascinating and motivating.
What kinds of knives do you make?
I make culinary knives specifically for chefs, butchers and avid home cooks, alike. This includes all sizes of chef knives, paring knives, boning knives and increasingly, specialty blades for sushi chefs. A high performance knife elevates the experience of cooking dinner to a pleasurable level, and my clients often remark that they don't know how they ever lived without a properly sharp knife.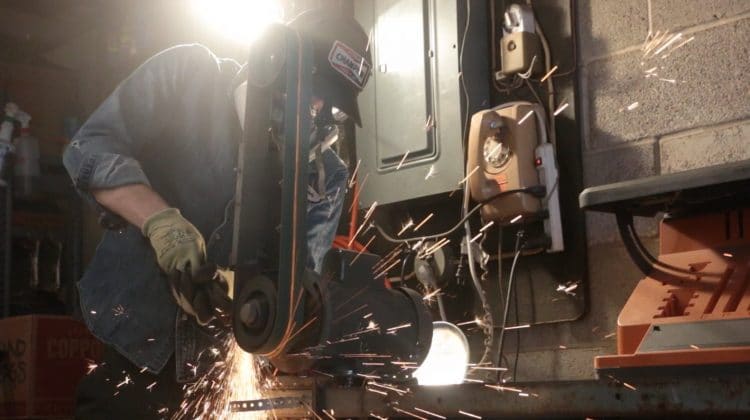 Where do you sell your knives?
I sell my knives through my website and I also accept custom orders through email and Instagram.
What is the price range?
Between $250 and $1000+ for some custom work.
Why should someone buy a knife from you?
Someone should buy a knife from me if one is looking for a tool that is beautiful to behold and works extremely well. I do not mean to boast, these are simply the qualities I strive for with every blade I send out. I intend to make tools for the home and professional kitchen that will last generations. It is important to me to attract customers that understand the value of a handmade tool. If it sounds silly to you to spend the extra money on a knife, that's okay, it's just not for you.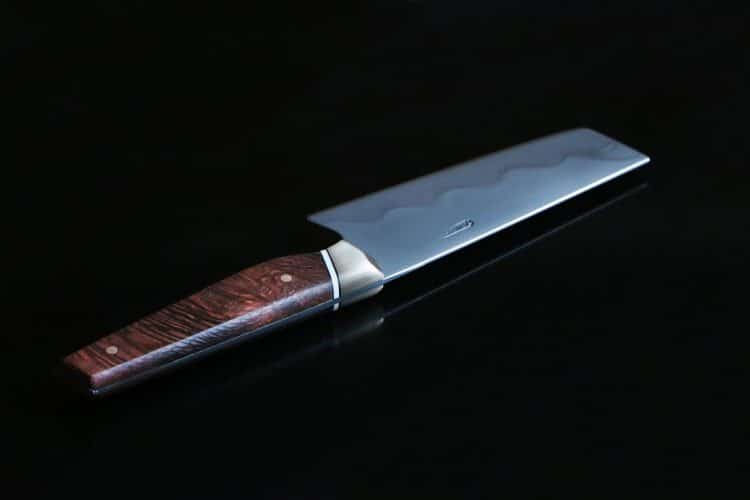 How should someone care for your products?
There is a distinct difference between the care of a high carbon steel knife and a stainless steel one. Chefs and others in the industry always prefer carbon steel for its extreme sharpness and performance, while stainless knives are much easier to care for. The main difference is the need for customers to understand how to manage the patina that will develop on a high carbon steel knife. Tips I would offer for any of my knives would be as follows: Dry frequently during use, lightly oil the blade and handle occasionally and sharpen proportionate to the knife's use. Occasional use shouldn't require sharpening more than once every 4–6 months, while frequent or hard use might require a knife be sharpened every week or two.
What does the future look like for Pellegrino Cutlery?
In addition to accepting custom orders and producing work for sale, I intend to develop a few knife designs that will be produced on a larger industrial scale that will make my work more affordable for a wider audience. My goal is ultimately to create a selection of reliable and beautiful culinary tools that anyone can buy and use to feed themselves and their families; that's what I really care about. I want to make knives that turn into heirlooms. 
To learn more about Pellegrino Cutlery, visit the company's website and Instagram.
Photos:

Pellegrino Cutlery