Lindsay Hutchinson never intended to be a local food shop owner. After starting a career as a summer camp director in the Catskills in New York, she spent a season at a farm camp for teenagers in rural Perry County, Pennsylvania, and that experience nudged her in the direction of farming. She began an apprenticeship at the Dickinson College farm, working with livestock, though she had never done anything like that before.
"I was in the part of my life where I was saying yes to everything, and it ended up being the most instrumental summer, pointing me in the direction I wanted to go," Hutchinson remembers. "Caring for the animals and seeing their whole life cycle really got my thinking more intentionally about where my food comes from."
During the summer of 2020, in the thick of the pandemic, she decided to give small-scale farming a go, growing produce on her home farmstead and creating relationships with nearby farmers, who would freely offer her advice and instruction. At the same time, Hutchinson was building out a commercial kitchen space in in Newville, PA, where she dreamed of creating beautiful cheese boards that would celebrate the agriculture in the surrounding area. Soon, she found herself focusing more on supporting Perry County producers than trying to become a farmer.
"I'm not the best farmer, and there are so many incredible farmers here, why not highlight and lift them up and connect them to our neighbors?" she says. "That's when I stopped growing food myself, but kept connecting with as many local farmers as possible."
This became the root of People's Provisions, the independent food market of which she is the founder and owner. After building out the kitchen space, Hutchinson, who has no formal culinary education, began making products with local produce and products, like soups, jams and her now renowned cheese boards.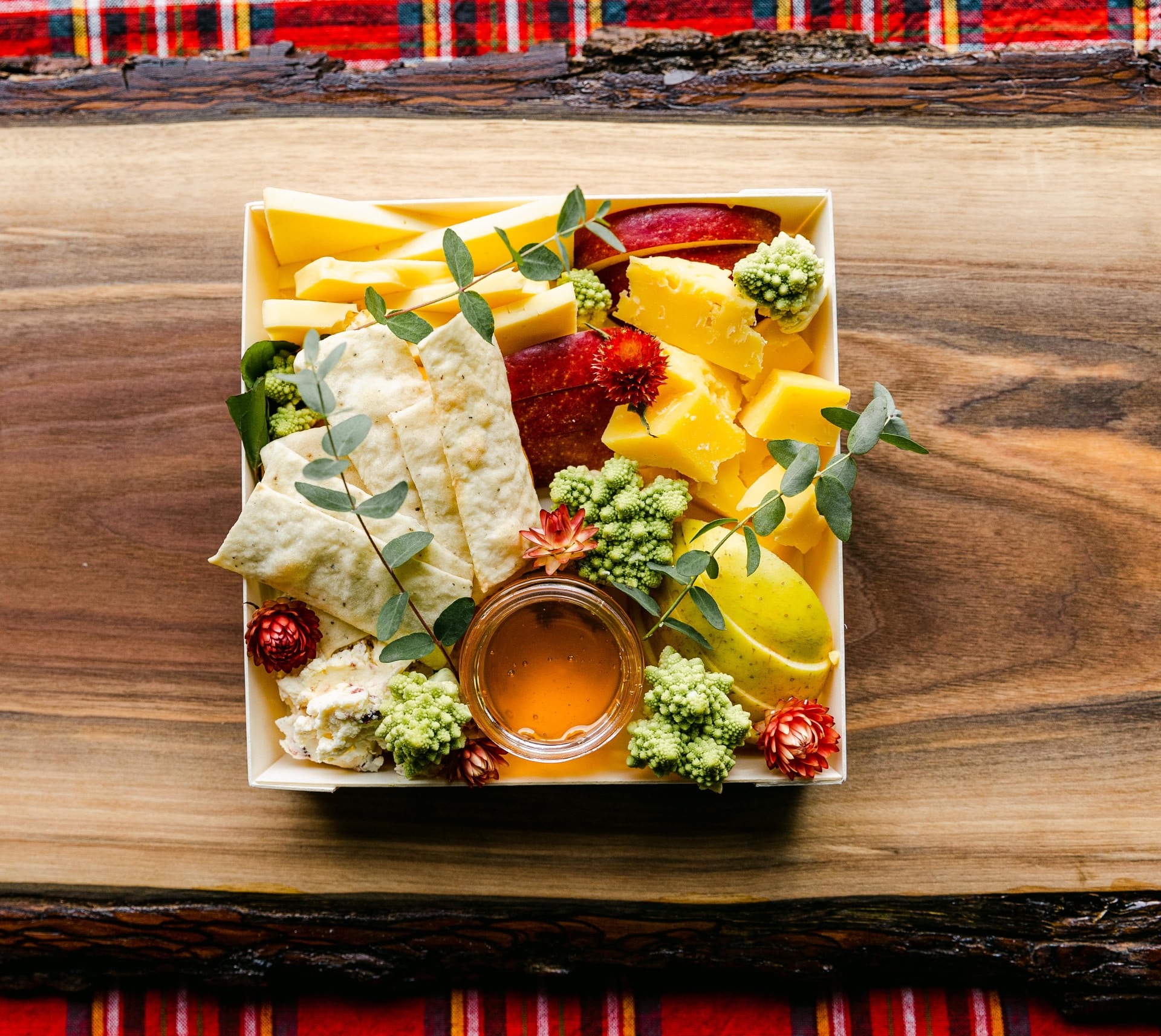 She would set up pop-ups produce stands at farmers markets and small businesses like coffee shops, with an accompanying online farm store started, too.
Hutchinson made it her mission to seek out unique foods grown in the county and introduce people to them. For instance, in 2021, she purchased a bunch of fresh figs from Threefold Farm in Mechanicsburg, PA which she shared with her customers.
"Most people said they'd never actually eaten a fig besides having them in a Fig Newton!" she says.
In May of 2022, People's Provisions opened a full retail shop in Elliottsburg, PA, where the inventory changes by the day. It changes every day based on what the farmers are growing. They sell fresh produce, frozen meats, dairy, eggs, pantry items, flours, oats, salad dressings and gifts. In keeping with Hutchinson's passion for local cheese, there are always incredible hunks and wedges to discover, like chevre from Wayside Acres (Newport, PA) made by a mother-daughter team with grass-fed goat milk, and classic deli cheeses, like cheddar and colby, from Rock Hollow Dairy (Loysville, PA).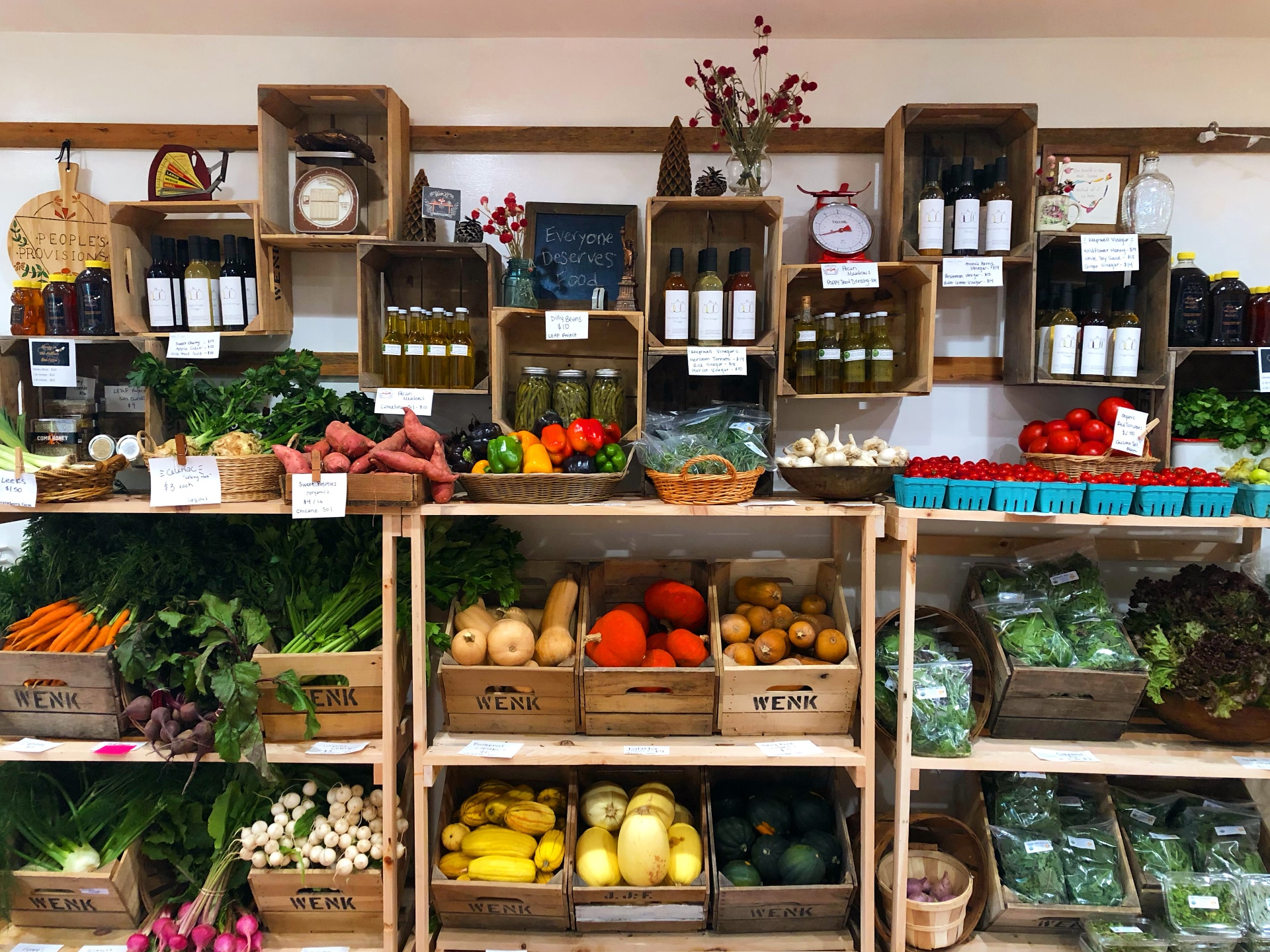 "People's Provisions is a concept I've dreamed of since I graduated from college — a way to connect people over food," she says.
Hutchinson sees People's Provisions as filling a need in the community for fresh, local food. Though there are farmers markets in nearby Harrisburg and Carlisle, she'd always felt frustrated having to leave the county to source food made and grown in her proverbial backyard. Hutchinson's passion for local, and her love for her community, come together in the perfect package of sourcing local food and selling it to local neighbors.
"There wasn't a spot in Perry County where I could go for everything, we didn't have a consistent shop or farmers market," she says. "I felt like, I know all these farmers, let's bring them all into one spot, give them a platform, give them all one centralized location which would be more convenient for the community members."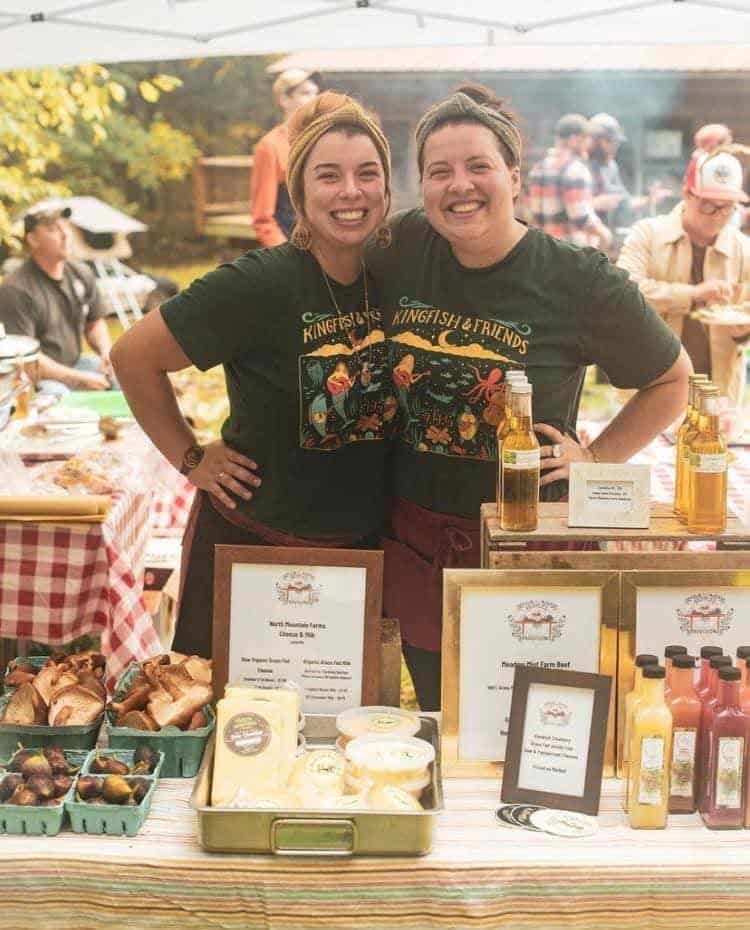 She also feels deeply that the Perry County farmers shouldn't have to export their wares to other counties, cities or states when there is such a receptive audience in their hometown.
"Some of our farmers feel like they need to go to DC or Maryland, because they can charge a higher price in higher-income areas," she notes. "But, people are willing to pay for good food that's grown by people that they care about, and that's the biggest thing I've been able to provide: a place where people can get to know them here in the county."  
For anyone who can't pay for local food, People's Provisions accepts SNAP benefits, and also offers a pay-what-you-want system, as well as free food boxes. These boxes are paid for by donations from the market's customers, and are not pre-packed, because she wants people to be able to get whatever they need.
"In Perry County, there are many people considered food insecure, so there's a huge population here who just need help paying for groceries," Hutchinson says. "We try to help them get good food and pay our farmers at the same time."
Another component of People's Provisions are the events they host and cater, which bring the farmer-customer connection to life in real-time. Hutchinson and her partner organize farm-to-table concerts, with curated local music and a meal made with all local ingredients. There are also communal dinners at local businesses, like a recent on eat a coffee shop where an executive chef prepared a full farm-to-table meal, with beef as the main course. The farmers who raised that beef were sitting at the table with everyone.
"I take pride in bringing people together through food, paying farmers what they deserve and need and feeding people delicious and nutritious locally sourced food," Hutchinson enthuses. "I feel so lucky to be doing this work; I'm the connector, and I take that seriously."
For more information about People's Provisions, or to shop the online farm store, visit its website and follow along on Facebook and Instagram. The market is open Thursday through Monday; check the website for hours and updates.
People's Provisions is located at 2226 Shermans Valley Rd. in Elliottsburg; phone: (508) 847-4589.
Photos:

Courtesy of People's Provisions