The Kensington/Olde Kensington neighborhood in North Philly is emerging as a center for food artisans and makers. It's home to multiple breweries, including Fermentory Form and Human Robot, a new urban winery, Mural City Cellars, a cidery, multiple distilleries, and ReAnimator Coffee's roastery among others. Something new just took roots in the area, too, something that is an entirely new concept for Philly: an urban dairy. Perrystead Dairy is the project of Yoav Perry, a cheese visionary who has been working in various aspects of the industry for 15 years.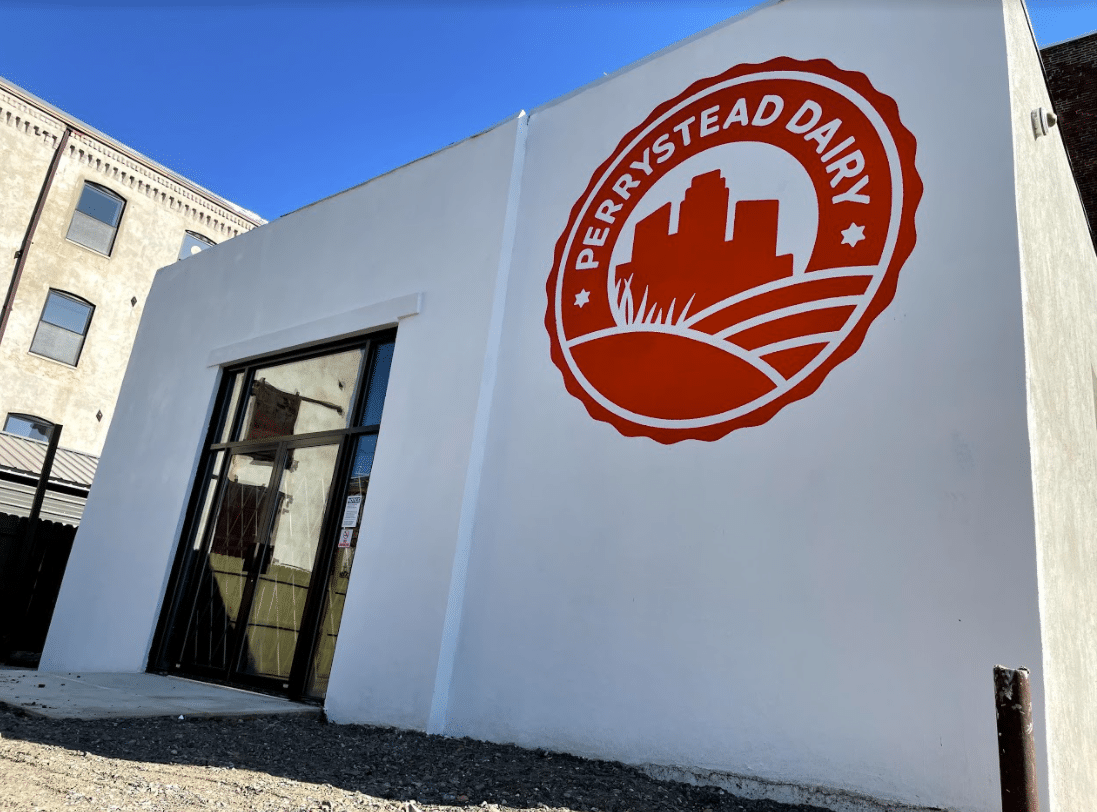 The space, which is at the corner of Cecil B. Moore Ave. and Hancock St., does not have a retail component (though, if you read on, you'll see that some exciting plans are in the works for that). But Perrystead Dairy is technically open; it recently received its first delivery of fresh Pennsylvania milk, and cheese, drinkable yogurt and kefir are currently being made on site. As we learned in our chat with him, Perry has strong, out-of-the-box opinions on cheese and the kinds of cheese he wants to make. What you won't find at Perrystead Dairy are blocks of cheddar or wedges of gouda; what you will find are creative, sometimes eccentric, expressions of cheese and fermented dairy that you are unlikely to find elsewhere.
Ready to learn more about Perrystead Dairy? Check out our Q&A with Yoav Perry:
PA Eats: Yoav, let's start at the beginning. How did you become a cheesemaker?
Yoav Perry: I've always been a big fan of cooking, fermenting, curing my own meats and all that stuff. I grew up in a household with two Francophiles who lived in France for a long time. We always had good food experiences and a good amount of cheese around. Years ago, when I was still living in New York, I started making yogurt for myself for health reasons; I didn't like all that processed stuff I kept seeing in the supermarket brands. Once I made my own yogurt, I felt like I might as well strain it and make labneh. I'm Israeli and we eat a lot of labneh. Then I was like, I'm already making a sort of cheese, so I might as well add rennet. I started making Camembert and Tommes. But then I started getting bored with mimicking the cheese in the market.
So yogurt was like your dairy gateway! What happened when you were getting bored with making familiar cheeses?
There were all these things I always wanted to do with cheese, but I was limited with the things I could get. I was doing all this reading and learning, but there was no access to some ingredients. I started an import company that imported bacterial cultures, rennets, molds, form factors and shapes. That was popular with cheese hobbyists, who are really the next generation of cheesemakers. I did that for for awhile, and it was successful. We supplied cheesemakers in 36 countries.

This brought me a lot of consulting work, because everything I sold, I'd experimented with. I started doing a lot of projects with restaurants and farms and cheese producers and sometimes they'd call me to ask for culture recipes, or they wanted to improve production or create something new. In 2015, I made a cheese with Eleven Madison Park in New York, and that was kind of a big deal. The next year they won an award for World's Top Restaurant, and that really kept the phone ringing. At that point, I had to take a hard look at my business. I was tired of chasing packages and I wanted to make cheese. The numbers didn't add up to opening a creamery in NYC and I felt like I was getting priced there anyway, and in 2014, we moved to Philadelphia where there's plenty of opportunity. There's also a thriving cheese scene here, which is a weird thing that doesn't exist in other cities. And there is amazing dairy all around us.
Tell us more about the production space you've just opened!
Well, in January of 2020, we received a grant from the PA Dairy Investment Program. We got so many people who wrote letters of support to the state, including PA State Rep. Mary Isaacson and Emilio Mignucci of Di Bruno Bros. We were originally supposed to be in the Harbisons building, a historic dairy, but that fell through, and then the pandemic hit.

But we were able to build the creamery into a shipping container that we just put into this big room. We put a glass door and the whole frontage of the building is a big yard that we're landscaping. It's going to be a food maker's market for local producers, so I'll host other producers and makers from the area. There's tons of these business all around here that brew and bake and make, it's food artisans, but also jewelry and leather artisans and workshops. It's a production space, so I'm not having people in here, but I do want a connection to the community.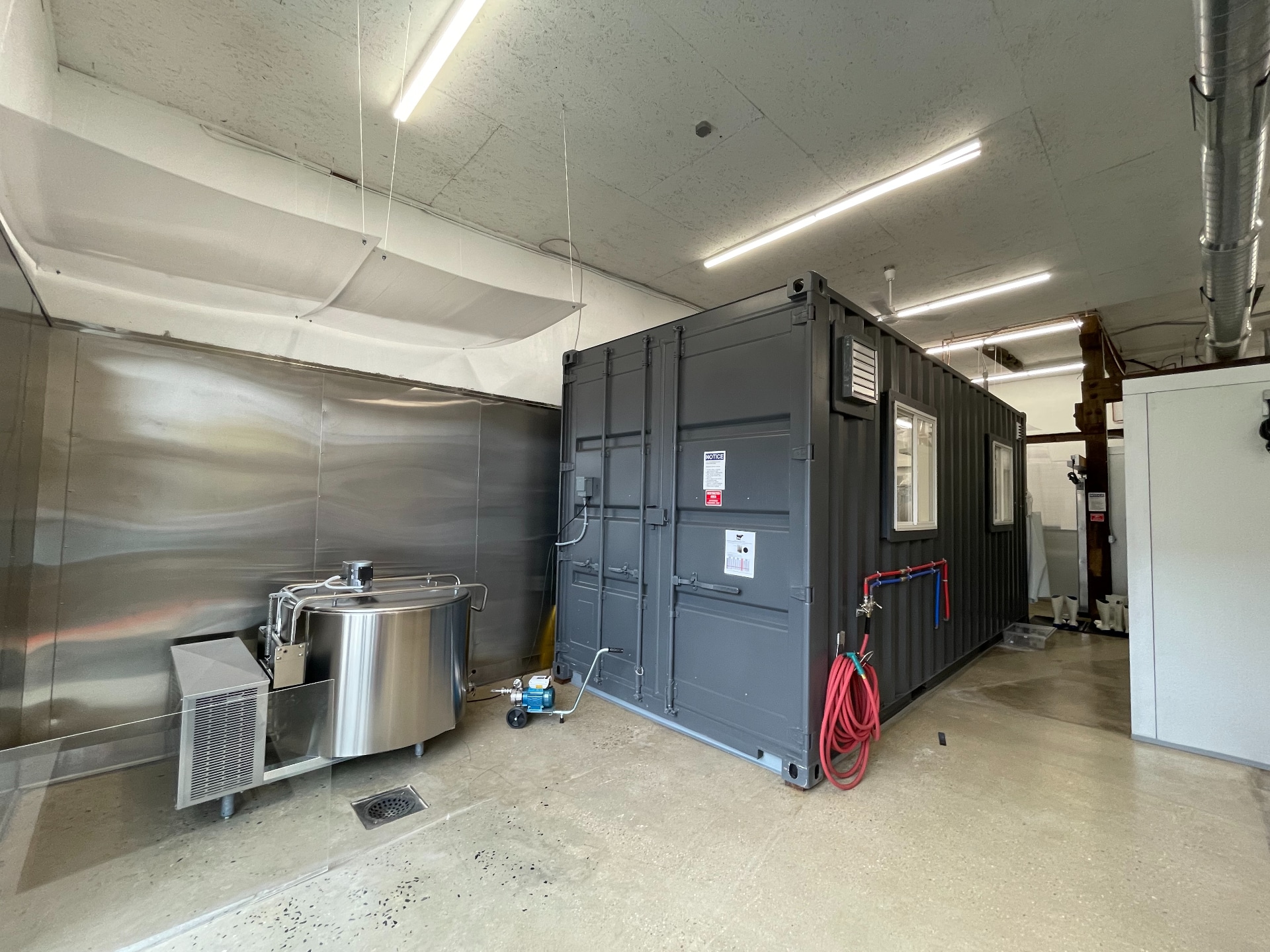 You're making more than just cheese, right?
Yes, we're also making yogurt and bottle fermented kefir. Bottle fermenting kefir is unique. Yogurt fermented in the cup is not a new concept but it's different to do that with drinks because you don't want people to drink chunks. Making it the right texture is very tricky with just bacterial cultures, it took me two years to figure out. But I think making it this way is superior. We heat up the milk, we culture it and then close the bottle and let it ferment in there, and the vat is free to do the next batch. Less processes make a safer product, it requires less sanitization and it's a bit more scalable. And I think that the undisturbed milk actually creates a better product. You keep the structural integrity.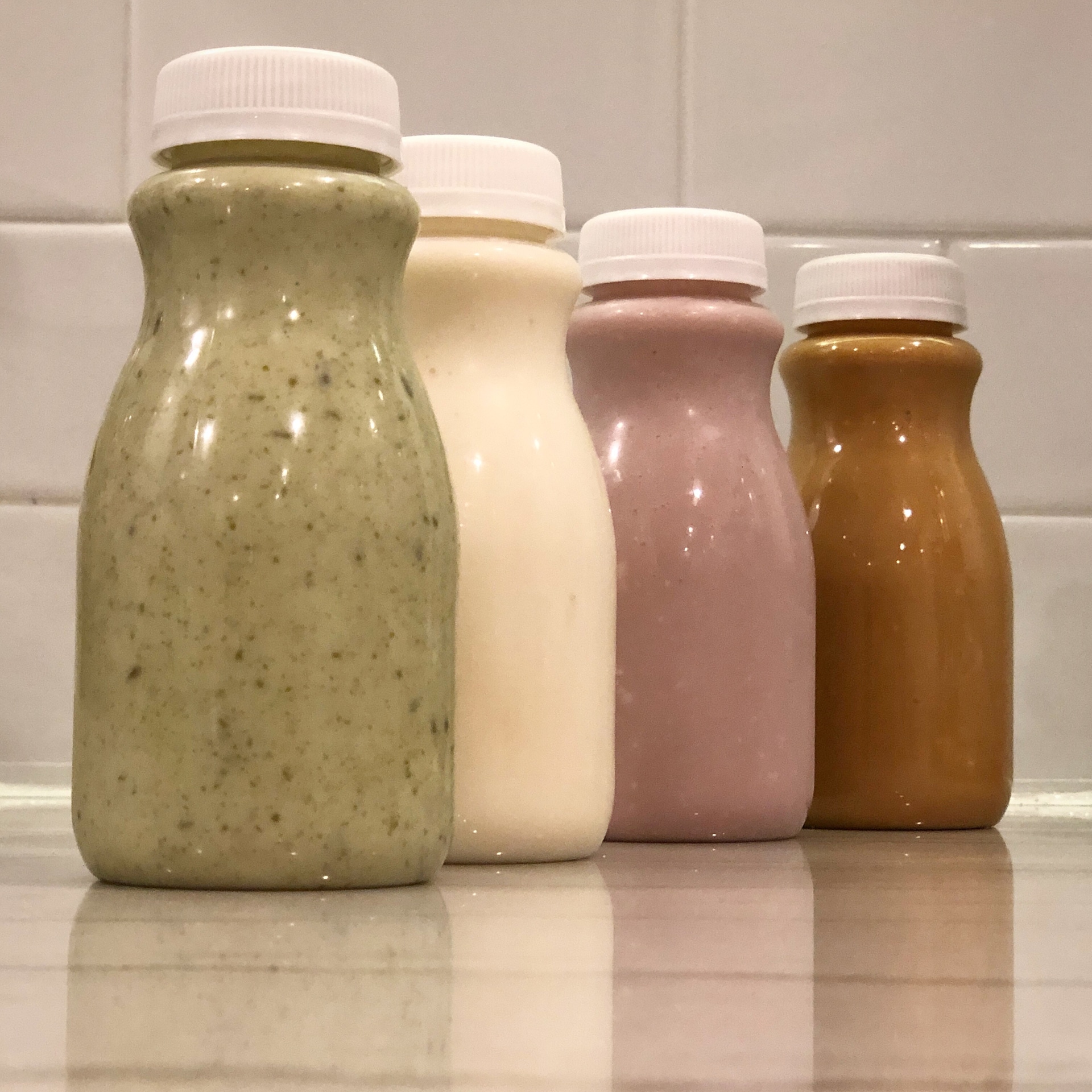 Are you getting all of your milk from PA dairy farms?
Yes, only Pennsylvania dairy. There are two local dairies supplying me, and some more might be on the list; I'm looking for sheep and goat dairies. Biodynamic farms that provide really good grazing and husbandry that's friendly to the animal … that's the type of family farm I'd like to support. I'm paying a lot for milk; we've lost like 1,600 diary farms in PA since 2012. PA went from being 4th dairy producer to 7th in three years. The commodity price of milk is one of the things that stagnates everything. There's enough to pay the farmers a really good premium for the milk, and I like to pay the farmers. You also cannot make world class cheese and yogurt without world class milk.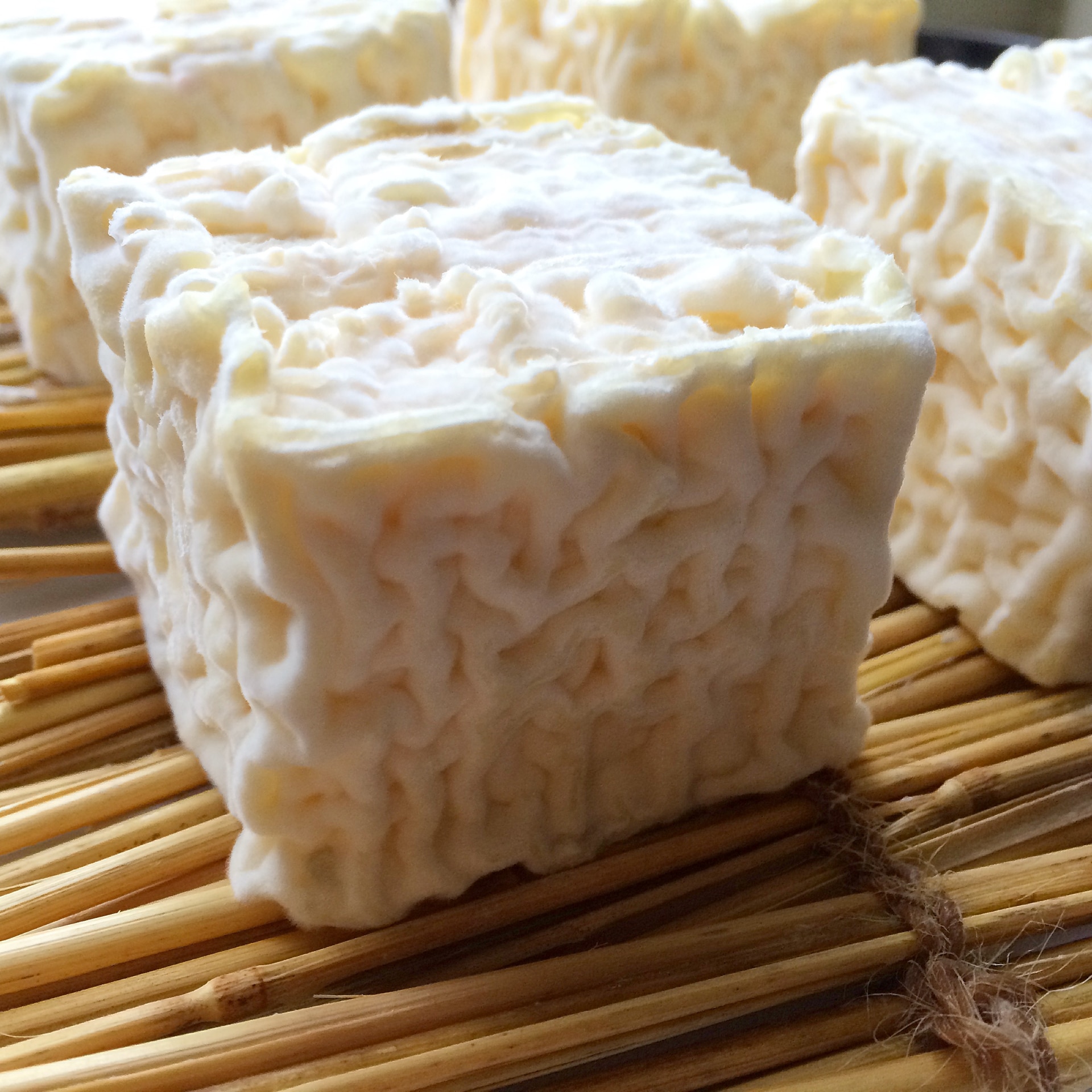 What is your approach to cheesemaking? What's your style?
My background is in design, a lot of tech stuff, so that's where I'm coming from originally. I take that design discipline to cheese. The four pillars of my cheese are: flavor, aroma, presentation and texture. I change the balance to come up with something new. We have 5,000 years of cheese history. And whether it's a spreadable quark or Parmesan, cheese all shares a similar process of fermenting milk, coagulating it and then salting the coagulant. There are so many different types of cheese, and they all share this one thing in common.

I feel like bacteria and enzymes are like colors and milk is the canvas. We're not done with all the paintings in this world, and I feel like cheese is like that. You can be creative, you can be local, you can ask the question: What makes cheese cheese? I don't think the world needs another producer of cheddar and mozzarella, that's not who we are in America. We're a melting pot of all these different cultures, and we also live in this really interesting time where a cheesemaker can learn all these disciplines and have access to all these bacterias. We're not limited like someone living 100 years ago who made feta in Greece, who probably didn't recognize Parmesan from Italy.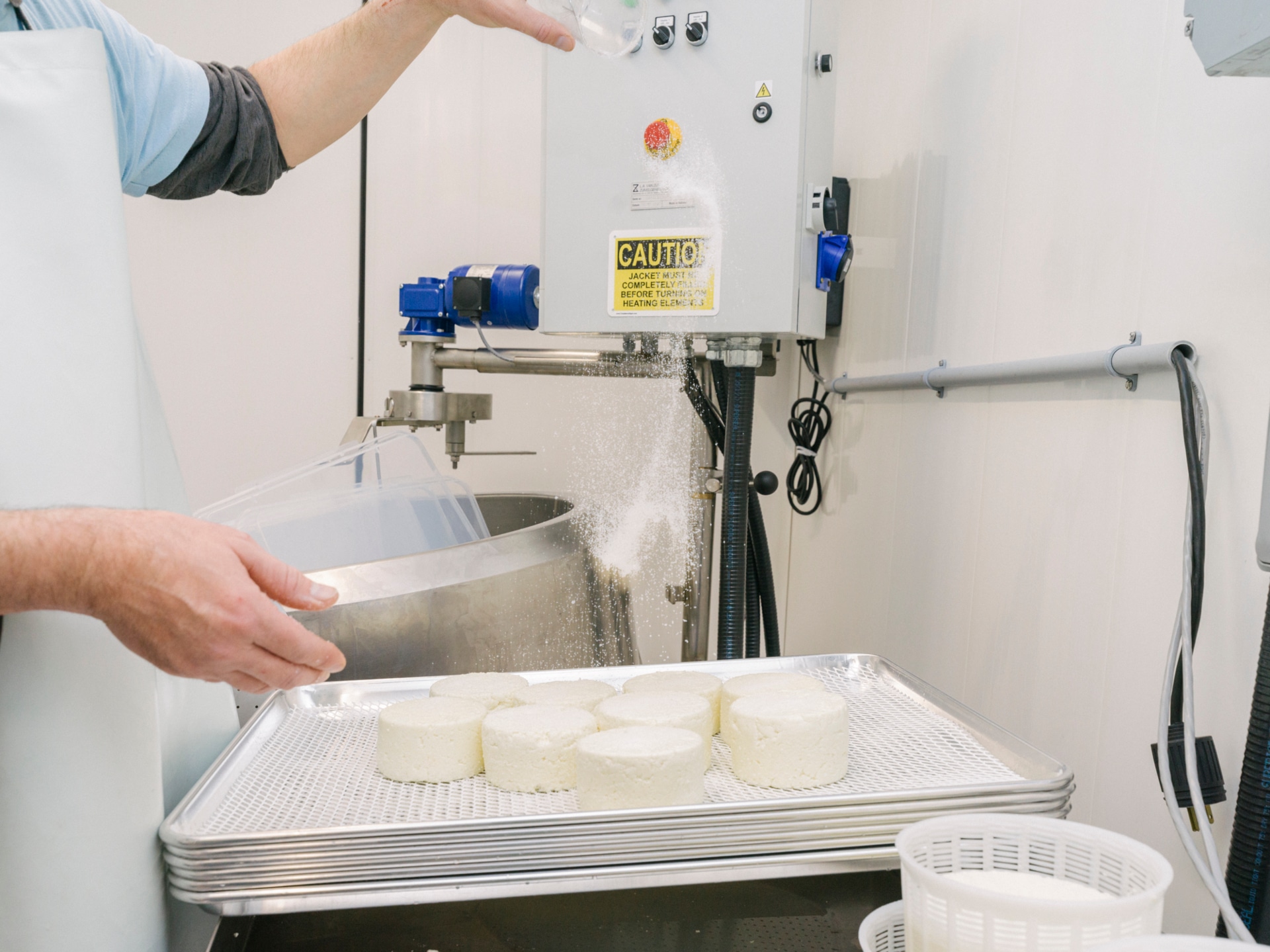 Now, everyone can taste everything. These traditional limitations aren't a thing anymore, we can make whatever we want. There's no tradition of protecting our historical cheese in America, because we don't have any. We can explore the design from the beginning. For instance, there's a cheese I make that's coagulated with thistle flowers, which have an enzyme that coagulates milk. This method goes back to the Roman Empire and is still used in Portugal and Spain. I use a lactic bacteria and make it like an Alpine Robila — it's a total mishmash, and not the way it's traditionally supposed to be made. But when you taste it, you like it even if you don't know why, and you haven't had anything like it before. It's time to claim our own tradition here in America in 2021. The point is to make American originals.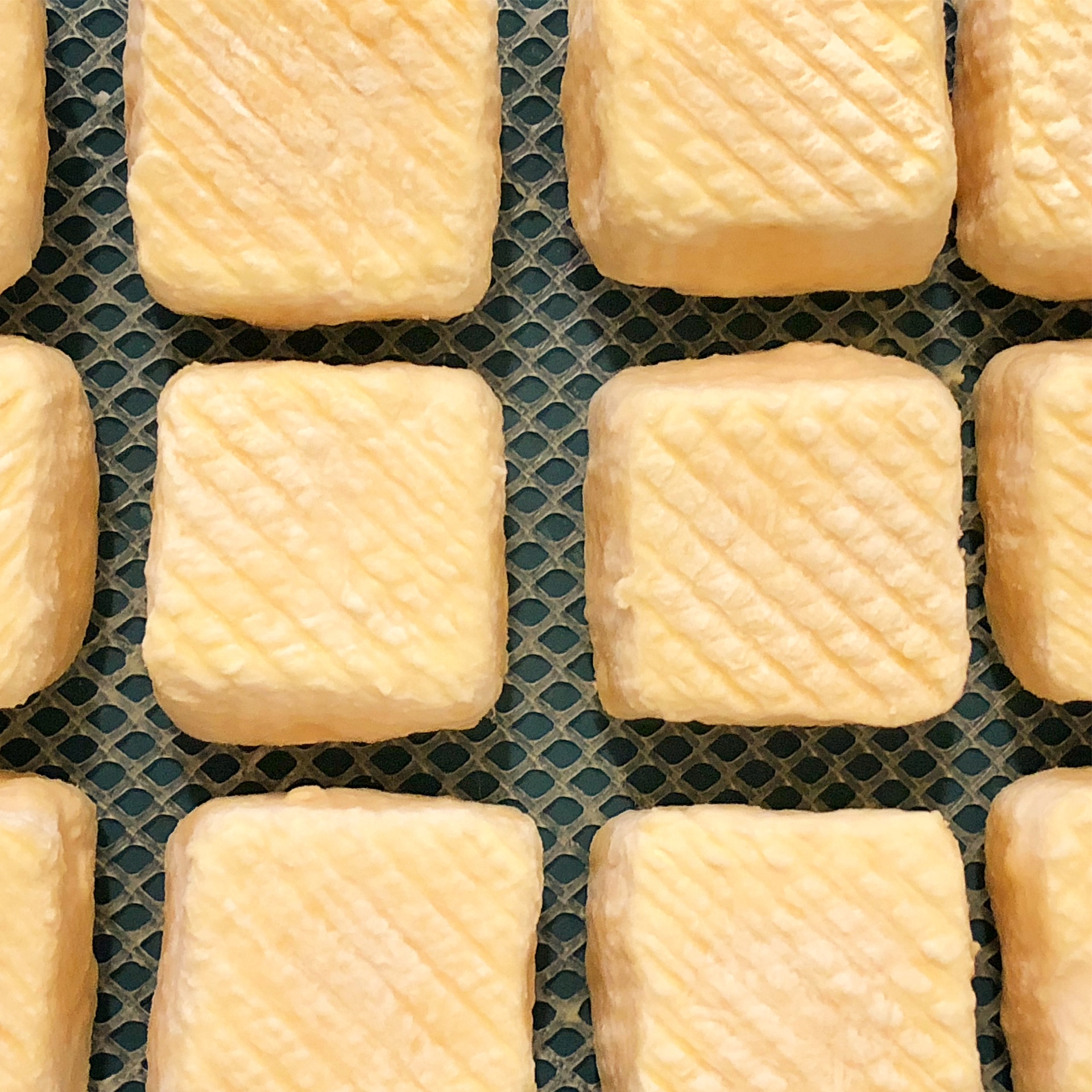 There is so much money and resources spent on delivering the promise of giving the consumers the same product over and over again. The milk changes though. It wants to tell you a story, don't tell it to shut up and that your story is better. If you're tired of eating the same cheese over and over again, imagine how tired the milk is. Part of this way of making cheese is that I don't have to chase and use all our resources to accomplish consistency. I'm going to be chasing the seasons instead. That means at least two pieces per season, so that makes eight cheeses per year, with a lot of special batches in between. Some cheese will come back and visit when the season is right, some will be one-offs. The idea is to create the brand that has the promise of good cheese no matter what.
To keep up with Perrystead Dairy's progress, including what shops and restaurants you'll soon be able to find its cheeses in, sign up for its email list and follow along on Instagram.
Find Perrystead Dairy at 1639 N Hancock St., Unit 103 in Philadelphia.
Yoav Perry and cheese salting photos:

Jamie Alvarez

All other photos:

Courtesy of Perrystead Dairy