Pasta, much like bread, can span a huge gamut of sftyles and qualities. Do you know how a store-bought package of white bread and a fresh loaf of sourdough hardly seem like the same species of food? It's the same with pasta. Compare macaroni in crinkly plastic and handmade pasta, and you can hardly believe that they're made from the same few ingredients. The wildly differing outcomes of the combination of flour, water, (and sometimes) eggs and salt comes down to, of course, quality, precision, expertise and scale.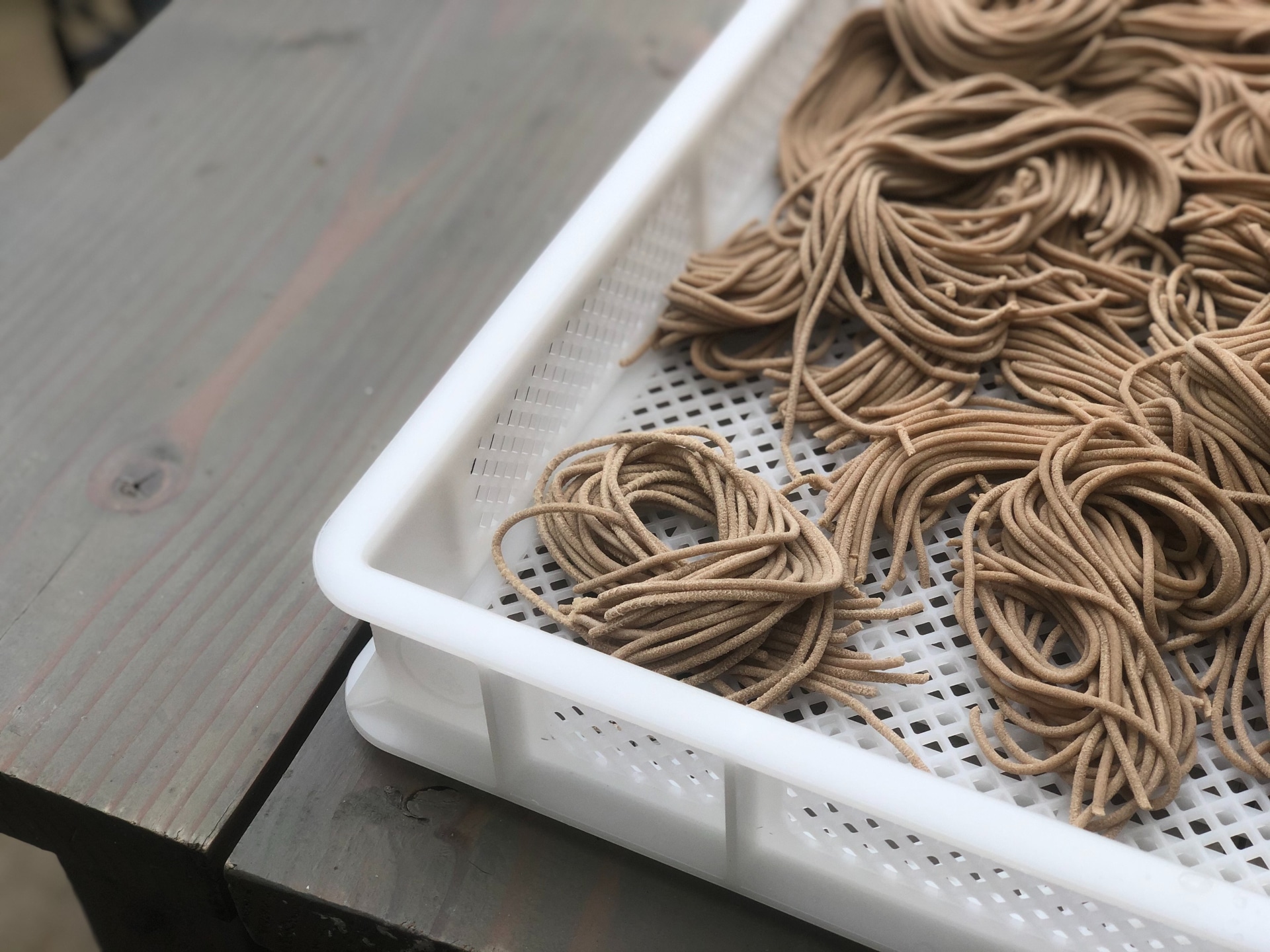 Philly Milled is an example of pasta in its smallest-batch, artisan form. This two-person operation is all about the purest form of craft: stone milling grains into flour, and transforming that flour into pasta, extruded and shaped by hand. Chef Alexander Beninato is at the helm of this upstart operation, which he runs from the kitchen of Laurel, a French-influenced fine-dining restaurant in Philadelphia's East Passyunk neighborhood. Beninato is the chef de cuisine at Laurel, and Philly Milled, which sells its wares (pasta by the pound and, occasionally, pizza) through pop-ups, is his passion project side gig.
We were able to talk with Beninato to learn more about his culinary journey, how he fell in love with pasta, and just what makes freshly-milled grains so magical.
PA Eats: Tell us a little about yourself. Where are you from? How did you get into cooking?
Alexander Beninato: I actually grew up in New York, so please don't hold that against me, because I love it here in Philadelphia. Growing up in an Italian American family, I would say that food consisted of about 95% of any family conversation. It really seemed like the only thing we ever talked about. So, you could say I grew up around food and cooking. I was always curious about the ways my mother, grandmas and aunts made their dishes. I loved hearing the descriptions of how their dishes were made.
You have an accomplished culinary career. What brought you to Philadelphia?
There are so many great restaurants in Philadelphia. I've been incredibly inspired by what other chefs in this city are doing since moving here. The food scene is actually what brought me to Philly [a few years ago]. A friend of mine from the Culinary Institute was working at a.kitchen back then and was raving about it nonstop. He wanted me to come down and do a kitchen stage. I did, and I absolutely loved what Eli Kulp and Jon Nodler were doing there at the time. I got offered a job and decided to move. Another reason I wanted to move to Philly was that I had heard that Lancaster had some of the best farmland in the country, which turned out to be true. As chefs in this city, we really have access to some of the best products in the country. I also met my wife Alison here who is from Philly. We just bought our first home in East Passyunk last year, so I'm definitely here to stay.
Do you have any memorable first experiences or impressions of working with freshly milled grains?
My eye-opening moment was on my honeymoon in Sicily. There was the most incredible restaurant where Alison and I were staying called Locanda Nerello. There, they only used fresh stone-milled local wheat for all their breads and pastas. In fact, the thing that really caught my attention was their grissini. Most people think of grissini as the super forgettable breadsticks brought to the table at a restaurant that you only eat to occupy your time until the real food gets there. Locanda Nerello's were amazing, though. They had such complexity and I needed to find out why. I was lucky enough to talk with and spend some time in the kitchen with Chef Gaetano where he showed me his method for making pasta and bread with fresh stone-milled flour. He even gave me a giant, unlabeled vacuum-sealed bag of flour to take home with me, and I was petrified of it being mistaken at the airport for other dubious powdery substances.

When I got home, I started playing around with the flour he gave me, and it made so much sense to me that as a chef I needed to be using the best and freshest flour I can get my hands on to make pasta. I figured the best and freshest would be if I milled it myself.

What are the most exceptional differences between a bag of flour you'd buy at the market and the flour that you mill?
I would say right off the bat you notice the difference in aroma. Fresh stone-milled flour smells wonderful. With any milled/ground item, whether it's coffee, spices or flour, the fresher it is, the more flavor there is. As flour sits in a warehouse or sits on the shelf in a grocery store it's going to lose any aromatic qualities from the wheat. On top of this, stone-milling inherently produces more aroma than modern methods of milling. Stone-milling cuts and grinds wheat berries in a way that doesn't immediately strip the flour from the bran and germ, but rather incorporates the bran and germ into the flour. The bran and germ happen to not only be the most nutritious parts of the wheat berry, but also the most flavorful.

Now, even if I sift out some of the larger pieces (to make pasta or pizza) their aroma has basically permeated the flour. What I'm left with is a partial whole wheat flour. I can't actually sift out all the bran and germ because of the way a stone mill works. This means a flour that is fine enough to make pasta will contain a lot more fiber and nutrients than just plain white flour that was milled with more modern methods.
Can you tell us a bit about how Philly Milled got off the ground?
Philly Milled was something I always wanted to do. My favorite places growing up happened to be Italian specialty stores (especially the ones on Arthur Avenue in the Bronx). I love everything about them and always wanted to return to something like them. The pandemic, however, forced us to do business in different ways. Philly Milled was a way of utilizing a restaurant space [at Laurel] that wasn't operating and turning it into a pasta store pop-up.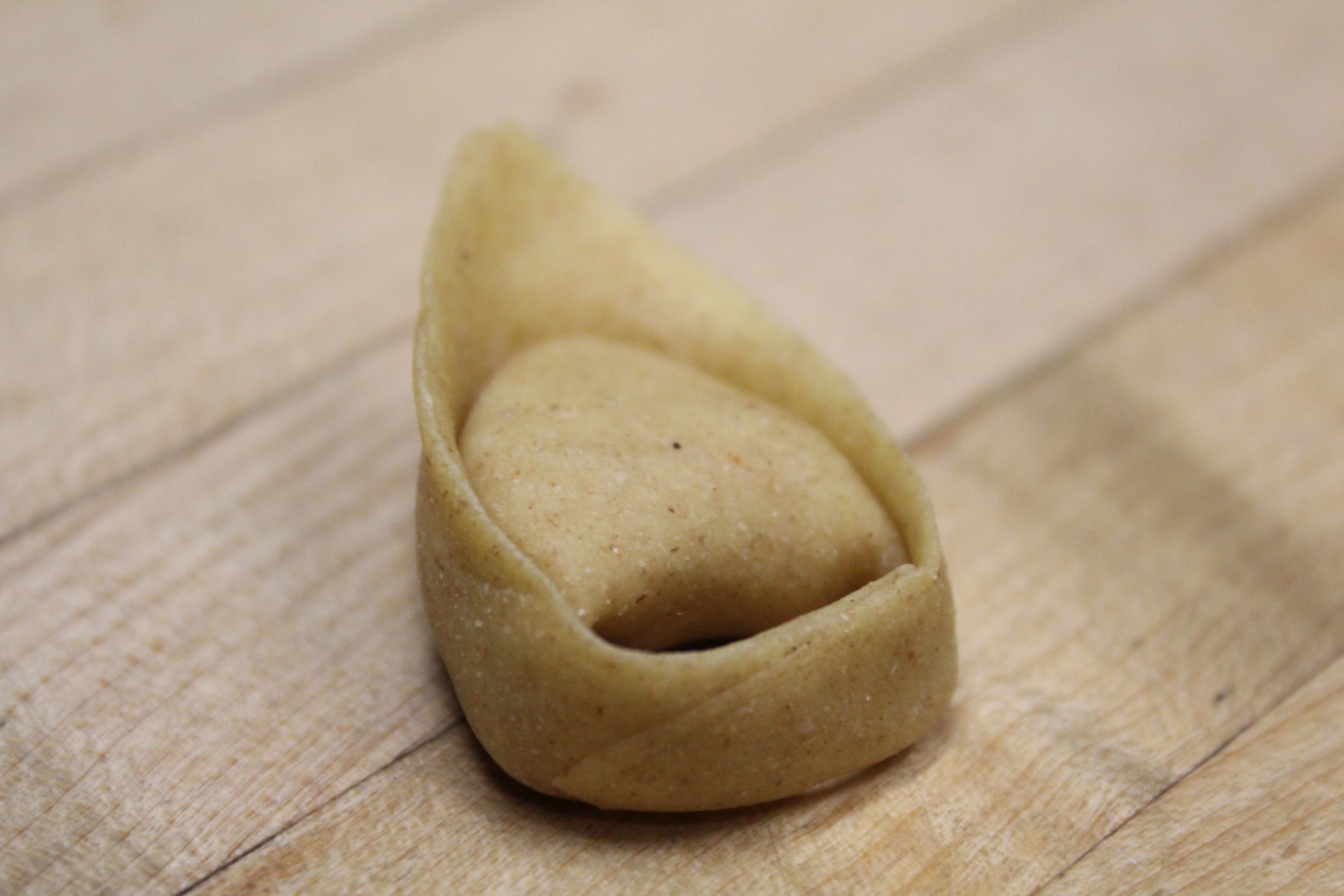 It seems like you use a lot of local grains. Who are some of the farmers in PA that are growing awesome stuff that you love to use?
We actually are only using local grains. We love our farmers in PA, and want to support them in any way we can. We're currently using grains from Green Meadow Farm, The Field's Edge Research Farm, Castle Valley Mill, and Small Valley Milling. It's fun to see the different qualities and flavors produced by each. Because these grains weren't mass-produced, you can for sure notice different "tasting notes" in each. It's almost like wine appreciation.

Which products have your customer community responded strongly to so far?
We actually had a ton of great feedback from our Sfincione (Sicilian pizza) pop-up. People should keep their eyes open for the next preorder, because we can only do a limited quantity.
Do you see this project growing in tandem with your career as a chef? Do you envision a future where it is a more full-scale company?
Right now, we plan on reopening at Laurel, and I plan on keeping Philly Milled going in tandem. We're looking into the foreseeable future and planning on biweekly pop-ups. One day I would love for Philly Milled to have a dedicated storefront where people can do their weekly shopping and really be a part of the South Philly community.
To keep up with Philly Milled, follow along on Instagram, where you can stay aware of pop-up sales (the next one is Saturday, January 23, 2021!) and get a peek at the menus!
Find Philly Milled at Laurel, located at 1617 E Passyunk Ave. in Philadelphia.