Summer refreshment is a must on these sultry days, but beer, wine and cocktails are off the table when you're looking for a lighter option. There aren't many options for calorie-conscious drinkers (or anyone looking for a nice change of pace). But, before you reach for a watery vodka tonic or a spiked seltzer, check out the awesome new beverages that have just hit local shelves: Quaker City Shrubs! These delightful canned sippers are sparkling, tart and tangy alcoholic beverages made with apple cider vinegar.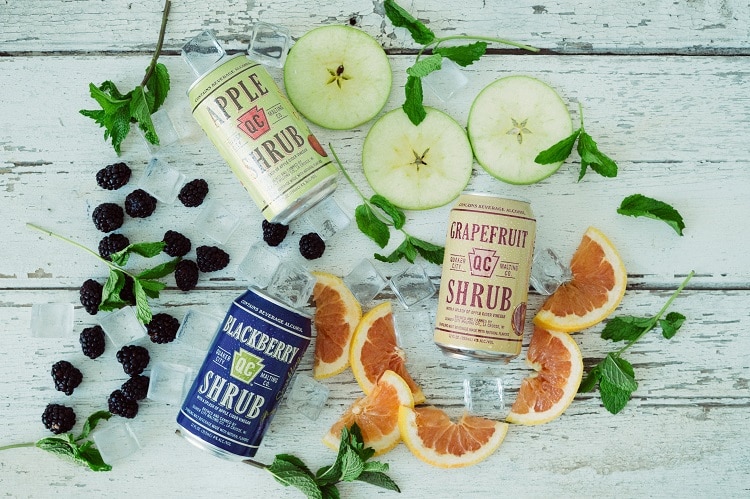 Though the mention of apple cider vinegar may leave you scratching your head, consider this: QC Shrubs are way more reminiscent of your favorite kombucha than the dressing on your salad. Inspired by classic historical shrubs, used as a way to preserve fruit by combining it with sugar and vinegar, these low-calorie (90), low-sugar (3 grams), low-ABV (4%) spritzers combine fresh fruit flavors with a zippy touch of apple cider vinegar for a wildly tasty summer chiller.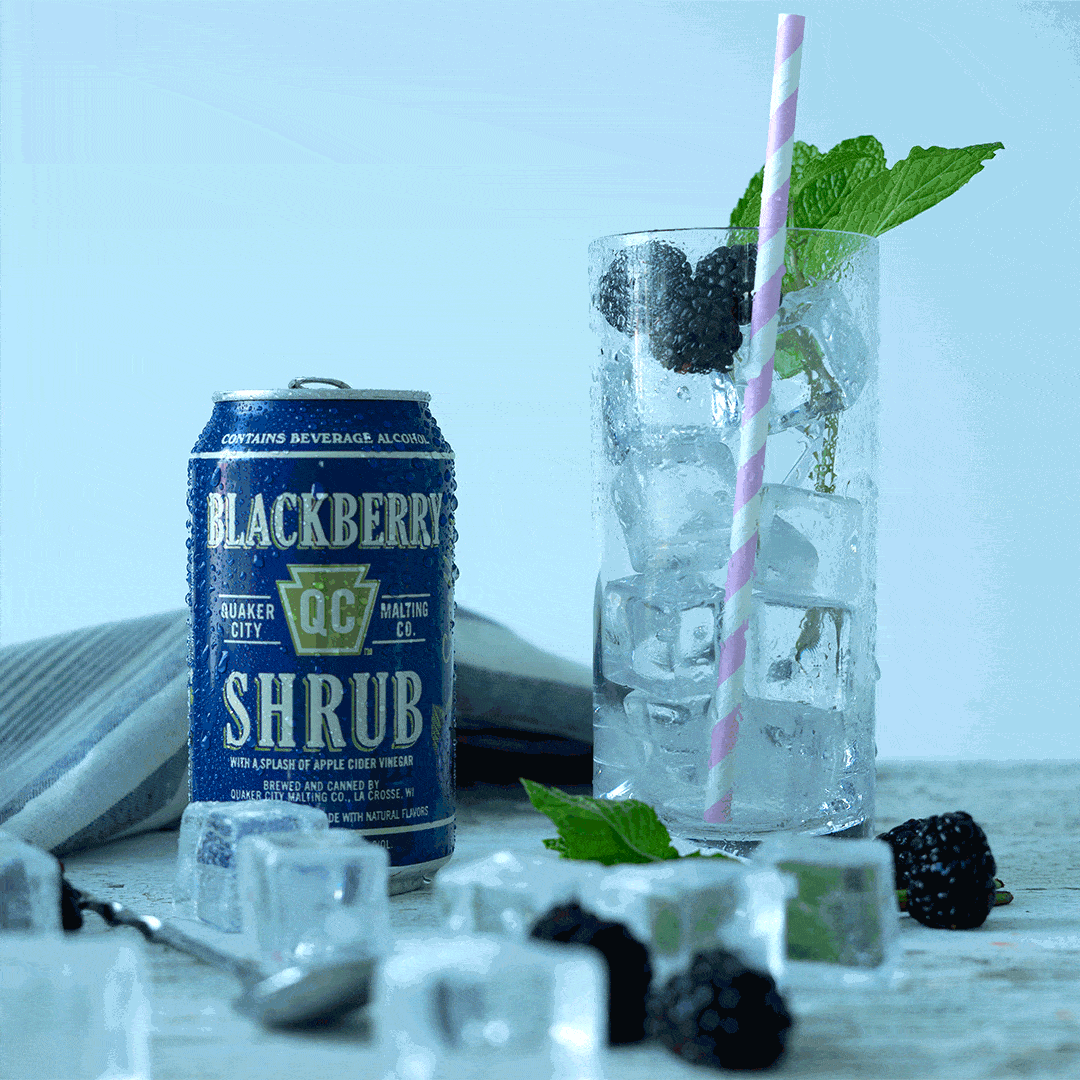 "The beer-alternative category is saturated with sugary, spiked beverages packed with synthetic ingredients," explains Steven Grasse, the local spirits pioneer behind QC Shrubs, as well as Art in the Age and Tamworth Distilling. "We spent a long time perfecting this recipe to create a liquid that would appeal to mindful drinkers and would be a welcome alternative to beer and overly sweet hard ciders and other spiked sparkling beverages. Instead of trying to recreate the wheel, we allowed an old-world health tonic celebrated for its holistic qualities to be our guide. Apple cider vinegar provides the perfect amount of natural sweetness to create an exciting flavor profile without relying on common sweeteners or fermented dextrose."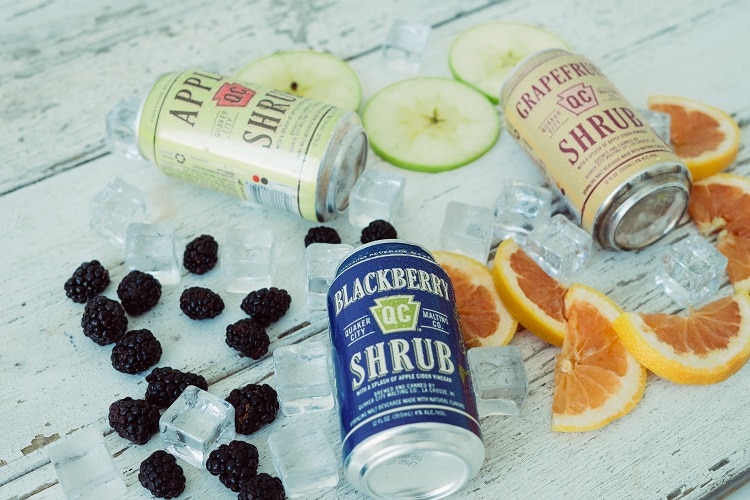 QC Shrubs launched in the Philadelphia area in three natural fruit flavors: Grapefruit, Blackberry and Apple. Here are just a few of the bars, beer gardens and bottle shops in the Greater Philadelphia area where you can try one yourself:
Add a little sparkle to your summer with Quaker City Shrubs — and don't forget to let us know in the comments what your favorite flavor is!