There are many stands and stalls worth exploring at the Broad Street Market in Harrisburg — the beauty of a a bustling farmers market is that no matter what you're in the mood for, you're likely to find it. No farmers market visit is complete without a crusty loaf of bread (and maybe a cookie or two) tucked into your tote bag, and the place to pick up baked goods at this specific market is Raising the Bar Bakery. From sweet to savory, this charming stand has it all, including special breakfast and lunch sandwiches, a monthly bread share called "The Baker's Bundle," and a gorgeous array of pies, cakes, cookies and bars.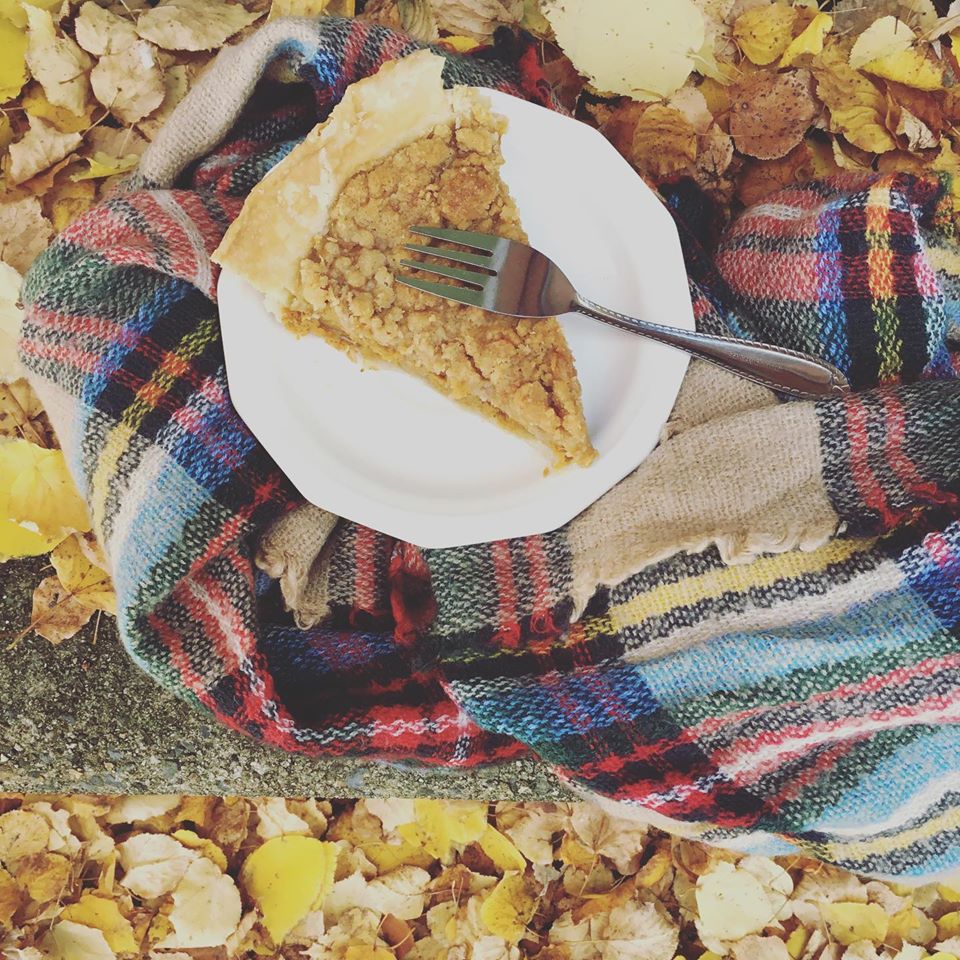 Owners Casey Callahan, a graduate of The Restaurant School in Philadelphia, and Timishia Goodson, a local line cook who made her way into baking, founded Raising the Bar Bakery in 2016. The two met and worked together for years at restaurants like Bricco and Ciao! Bakery, and they would occasionally discuss starting their own space, inspired by wanting to get back to the basics of baking and brainstorming classically made desserts and pastries with their own subtle twists.
We were able to learn more about this entrepreneurial duo, and are excited to share their story with you in this installment of our Pleased to Bake Your Acquaintance series:
PA Eats: What led the two of you to a career in baking?
Casey Callahan: Timishia and I had been working together for years and I grew up in the hotel industry, but never considered it a career. My sister encouraged me to attend an open house at The Restaurant School and I was hooked in the first ten minutes. While there, I was definitely drawn to all the classic desserts, like Opera and Sacher tortes and bread classes. Once I had to start my first apprenticeship I was hooked. The energy, pace and people I worked with made it so exciting.

Timishia Goodson: I started working full-time as a line cook. I realized about three or so years that it just wasn't for me. The restaurant [Bricco] had a connected bakery [Ciao!Bakery], so I decided to move departments and give that a try. That's how I met Casey! She was my boss.
Can you tell us the origin story of Raising the Bar?
Goodson: Casey and I worked together in a more corporate setting, and after awhile we started to realize there really is no room for growth. There are many limitations when it's not your own business, you are kept, creatively speaking, in a small box. We realized it was probably time to move on and grow. We had been already baking for years, but the thought of doing it for a living never dawned on me. Starting our own business was an adventure! We started making all types of bars — cookies, brownies, etc. — and we were selling them. We were working full-time and popping up at events during our free time to get our name out there. I finally saw some empty spaces at the local farmers market, and the rest is history.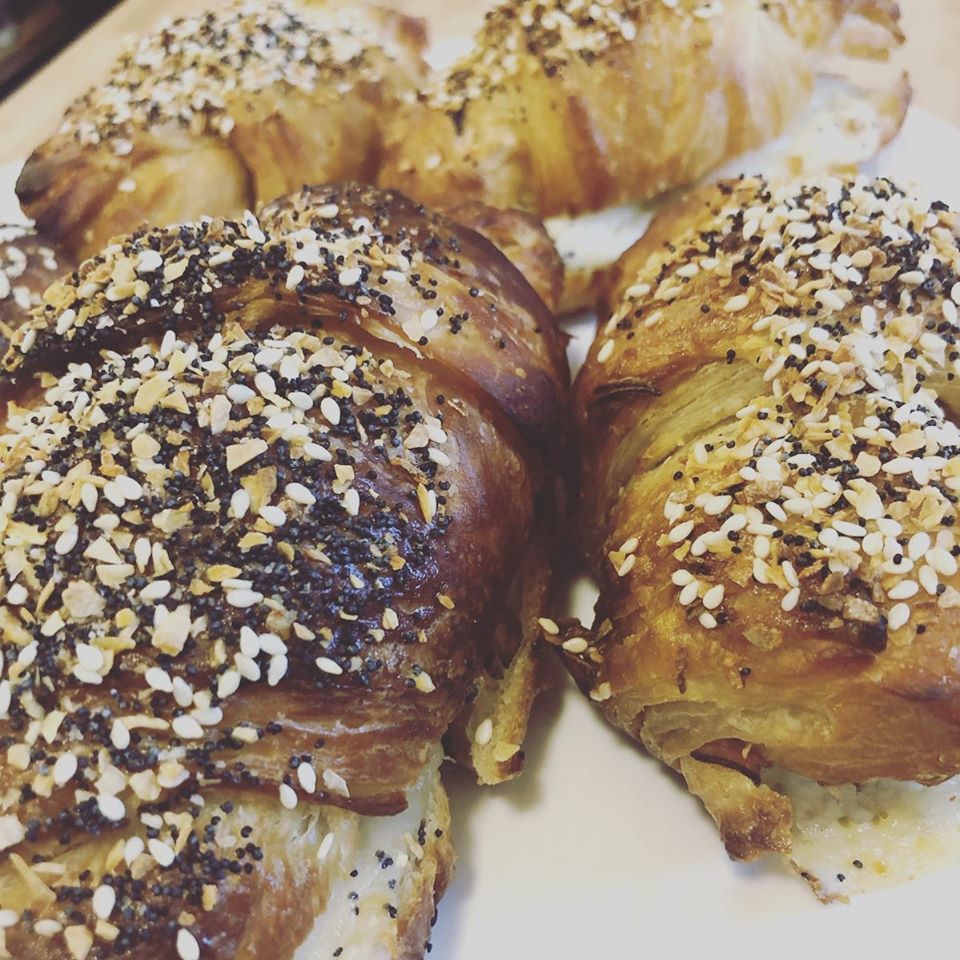 Where does the name come from?
Goodson: We were throwing about names, and since our food is scratch-made and we try to source locally, we are "raising the bar" for dessert standards. I mean if you're gonna eat sweets and desserts, they should be made from the best ingredients, right?!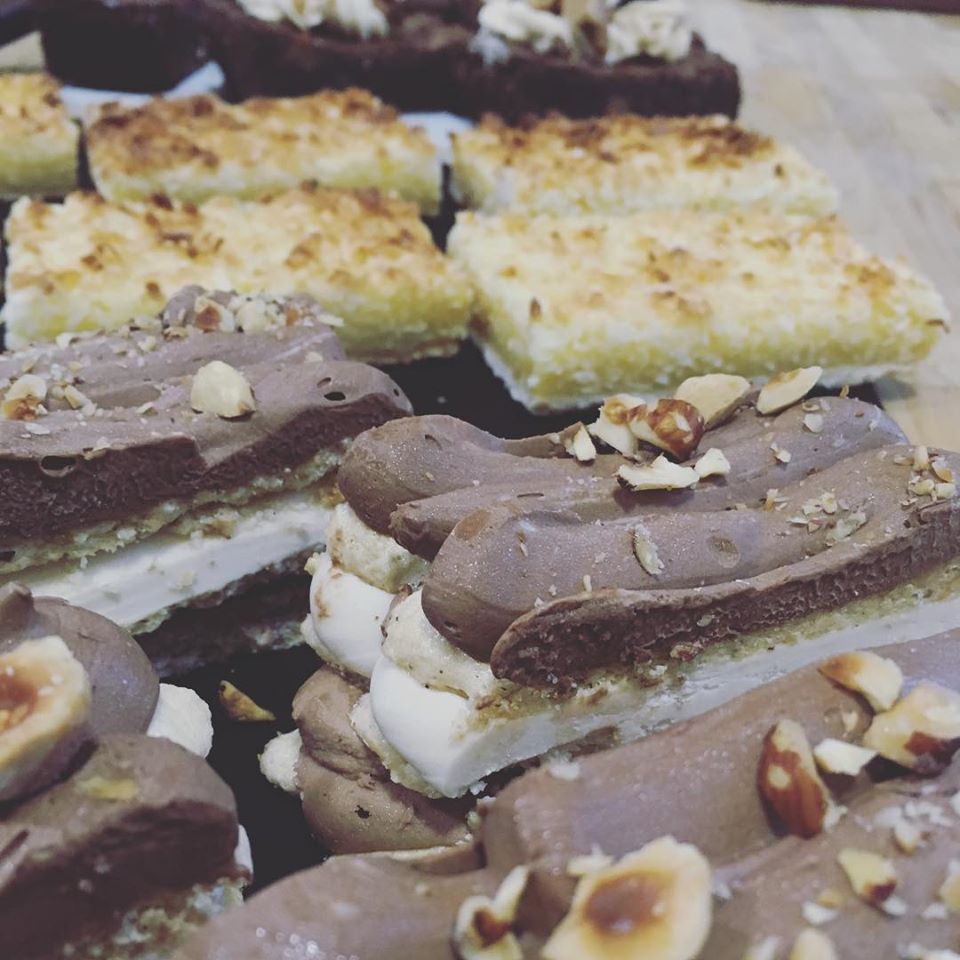 What led you to your stand in Broad Street Market? Why was that appealing vs. a standalone brick-and-mortar shop?
Callahan: Timishia suggested the Broad Street Market and she really sold me on it. We stopped for coffee at Elementary and I was really drawn to the space. It was definitely the day we looked at each other and realized we were really gonna do this.

Goodson: The market was a great fit. It's two historical buildings with rich culture and background. The area was up-and-coming, so we put our trust in that. Also, when we started out, the market had about 25 to 30 vendor stands, and now it is up to 42 with room for growth! It's like a community within a community. We love collaborating with others. So, it's a pretty good foundation for us to start. We hope to be there for awhile, because our customers are amazing.
What are some of your "greatest" hits from the bakery?
Callahan: I am really proud of our croissants. I had not made them since culinary school and we put them on our original menu. That first six months producing them was a learning experience. They have really evolved since we first started, and I really love that someone who gets to the market early can have a warm croissant from the oven. I am proud of the things Timishia and I collaborate on together on a regular basis. It's fun to see our ideas combine and then to see the finished product and have people enjoy it.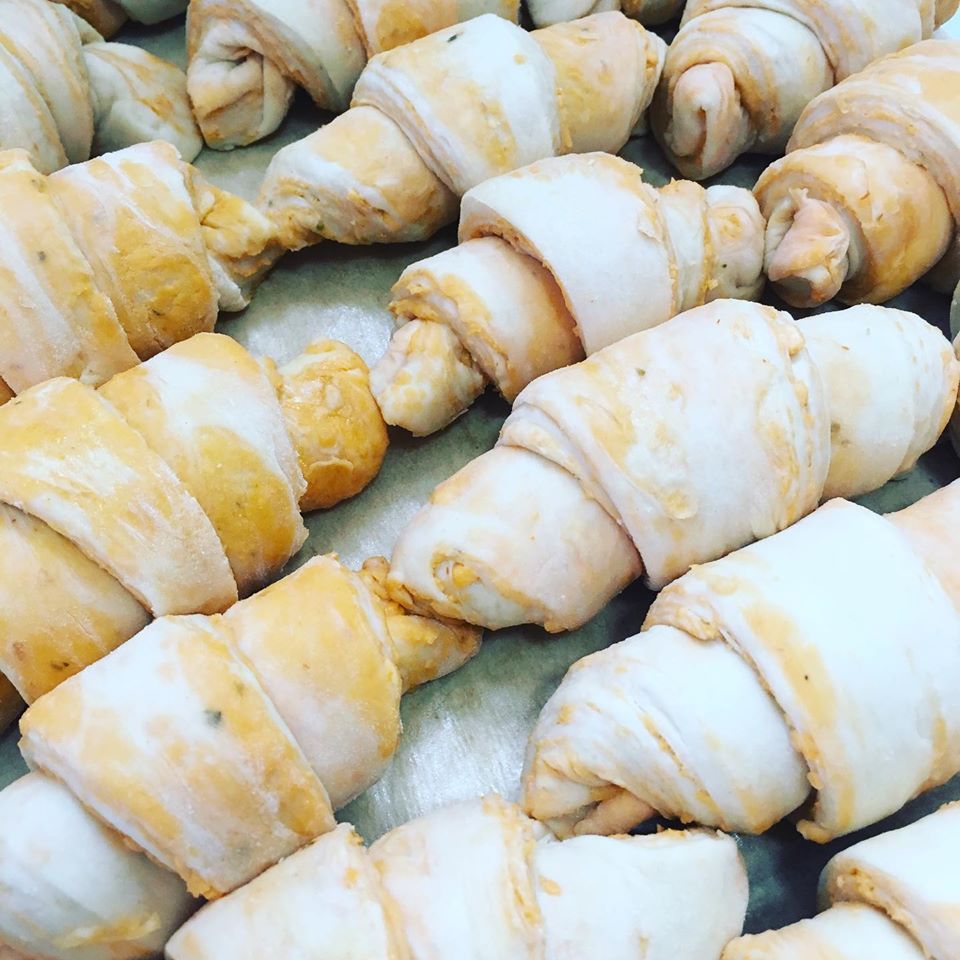 Goodson: People love our chocolate chip cookies. And, I agree with Casey, that croissant is the best. Straight-up labor of love. We use to make just the classic flavors, but we started playing around with some savory ones too. Oh, and stuffing them, too! One back in February was filled with chocolate ganache, topped with toasted meringue and sprinkled with graham crumbs.
Any fun future plans to share?
Callahan: We always knew we would eventually expand to a full bakery, but we love the vibe of the market. The regular customers and all the new people and tourists who stop in make it new and interesting every week. We have plans to expand, it is just a matter of finding the right fit for what we are looking to accomplish. I like to look back at our original mission statement that says we want to "raise the bar on what Harrisburg is eating," and I think we have accomplished that and hope to continue doing so. Working at something you care about, with people you enjoy spending time with, is really what I have always cared about. It never feels like work when you have that combination — except Thanksgiving week, that's a lot of work!!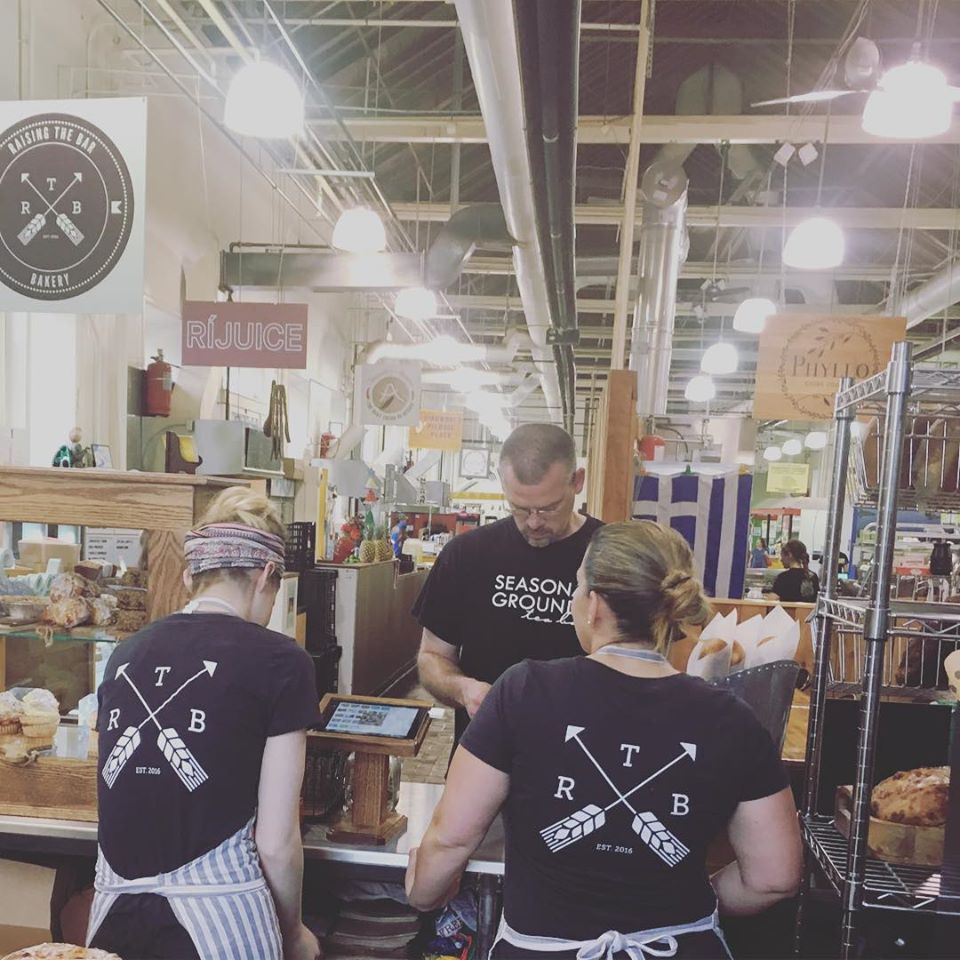 Goodson: Yes, the goal is to expand. We are busting out the seams! But we want it to be a natural growth. We've seen other small business grow too fast and crash, or grow too quickly and lose their core values. If we have not expanded by year five, you'll catch us on a yacht celebrating our 5-year anniversary! That's the dream!
To learn more about Raising the Bar Bakery, follow along on Instagram and Facebook, or pay them a real-life visit at the Broad Street Market; weekly hours are Thursdays and Fridays from 7 a.m. to 6 p.m. and Saturdays from 7 a.m. to 4 p.m.
Find Raising the Bar Bakery at 1233 North 3rd St. in Harrisburg.
Photos:

Raising the Bar Bakery