We're interviewing a series of local brewers, ranging from brand-new startups to craft beer institutions. If you know a brewer who should be featured, hit us up at [email protected]. 
Since opening in spring 2014, Grist House Craft Brewery has been cranking out incredible craft beers from its headquarters in Pittsburgh. It's one of those breweries where followers line up outside for special can releases — Grist House does the fruited sour and hop bomb milkshake thing really, really well.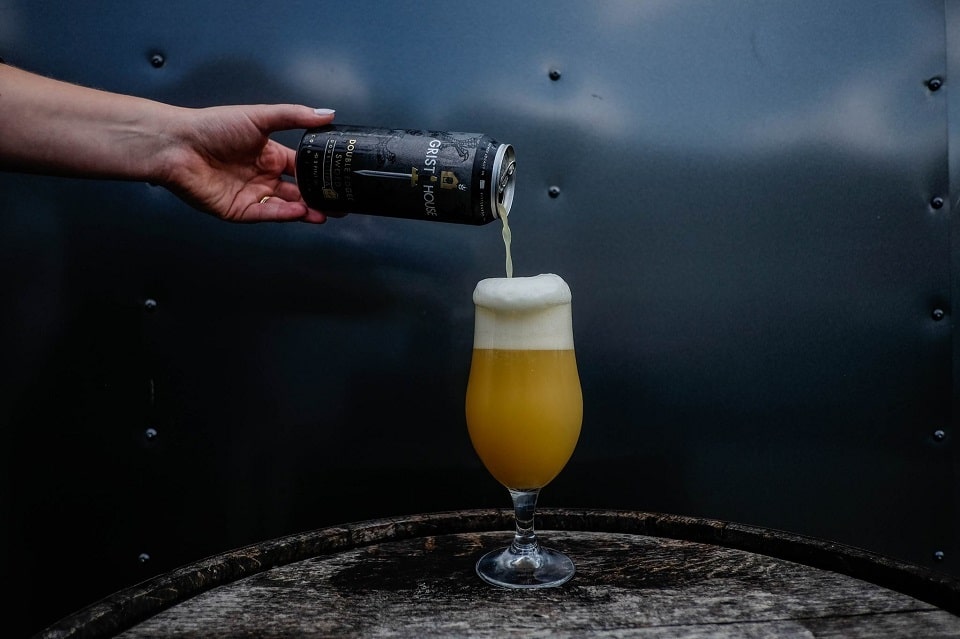 But it's not all hazy lactose and brettanomyces on Grist House's brewing program: It balances out its offerings with simple, clean beers done with precision. You're just as likely to find a kölsch, brown ale, Russian imperial stouts or pale ale on its menu as you would a New England-style IPA. It's this diversity and commitment to craft that has made Grist House one of the most reputable breweries in Western PA. It's popularity has grown so much, in fact, that the company recently announced that it will expand its operations to a 55,000-square foot building in Collier Township, Southwest of Pittsburgh. The original Millvale location will still be in operation even as the huge new facility and taproom open (a date has not yet been shared).
Grist House was started by Erie natives Kyle Mientkiewicz and Brian Eaton, childhood friends and now brothers-in-law. They pursued that now-familiar path of obsessed homebrewers-turned-professionals, and the brewing operation is now co-led up by another of their childhood friends, Sean Biby.
Biby, who grew up in Waterford, PA, about 20 minutes south of Erie, currently lives across the street from the brewery and enjoys a one-minute commute to work each day! We wanted to learn more about Biby and his work at Grist House, and he was kind enough to field some questions for us.
PA Eats: How did you come to craft brewing?
Sean Biby: Although I was into drinking craft beer years ago, the idea of turning it into something [professional] didn't cross my mind for awhile. I was trying to get a career going working in a laboratory with cancer cells in the South Side of Pittsburgh for six years.

During that time, Brian Eaton and Kyle Mientkiewicz, the two owners of Grist House and longtime friends of mine from Waterford, moved to Pittsburgh. They had been homebrewing for a few years, and I started going over to Brian's house on the weekends. We'd have a few beers, and I'd "help" them brew. That's when my interest in brewing really started to grow.
When and why did you decide to leave the lab and take on brewing as a profession?
Fast-forward a few years, and Brian and Kyle had found a building and were getting Grist House started. I helped out as often as possible with demolition, construction and whatever else, and got paid in the currency of beer. Tröegs Perpetual IPA and Straub lager really fueled the building of Grist House!

Once we opened in May of 2014, Kyle was brewing full-time and I was bartending while still working at my lab job. By August of that year, things were getting busy enough that Grist House needed another full-time employee. I had really started to get serious about brewing by then, and jumped at the chance to brew professionally for a living.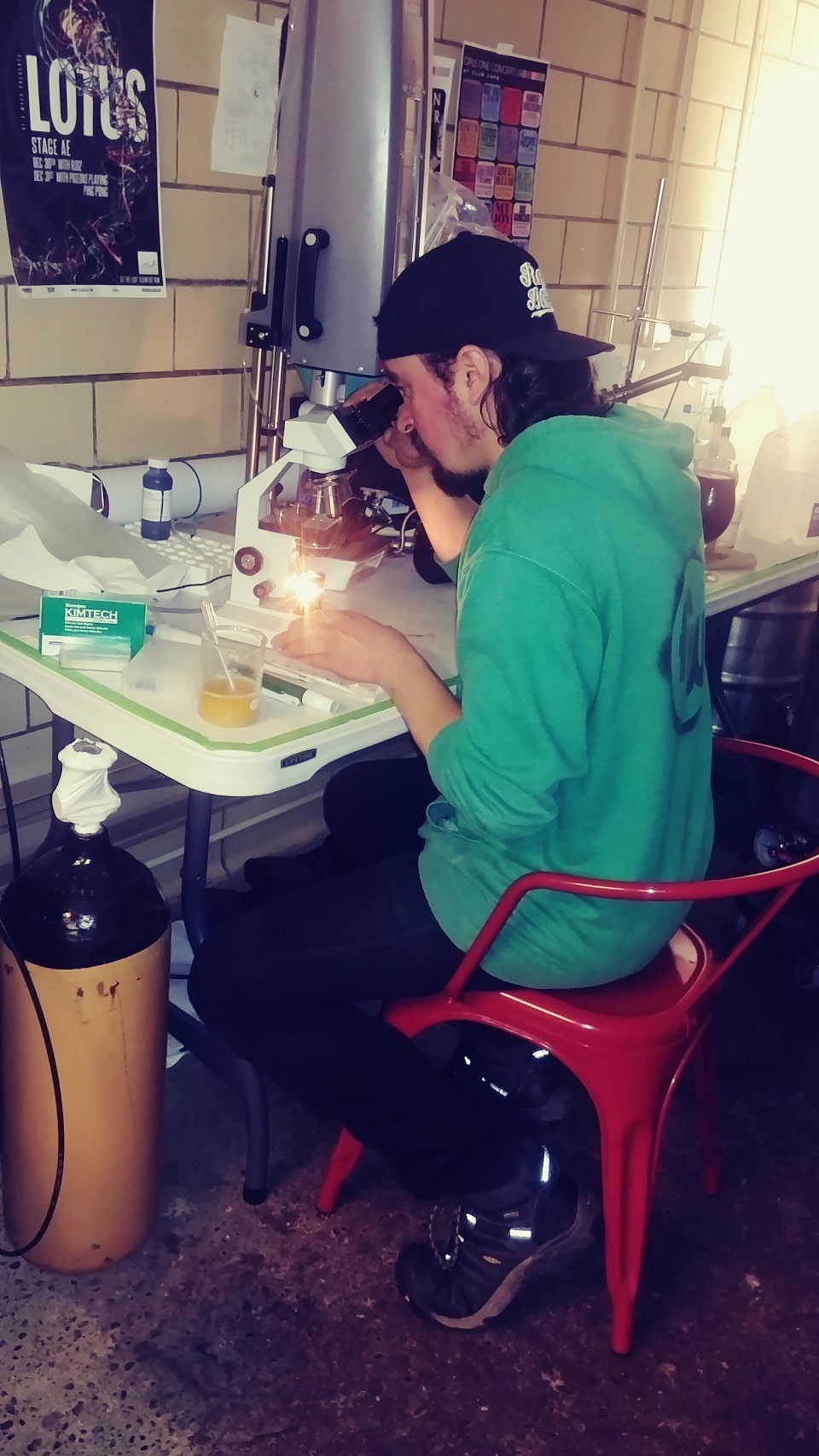 How do you describe your style of beer?
I would describe our brewing style as technically sound and balanced, yet bold. Being technically sound allows you to create great base recipes to show off nuanced flavors, and also lets you take things over the top with massive dry hopping, adding fruit, spices, coffee, etc. We also like to keep things balanced enough to allow all of the flavors to come through and not have one be too overpowering when not intended.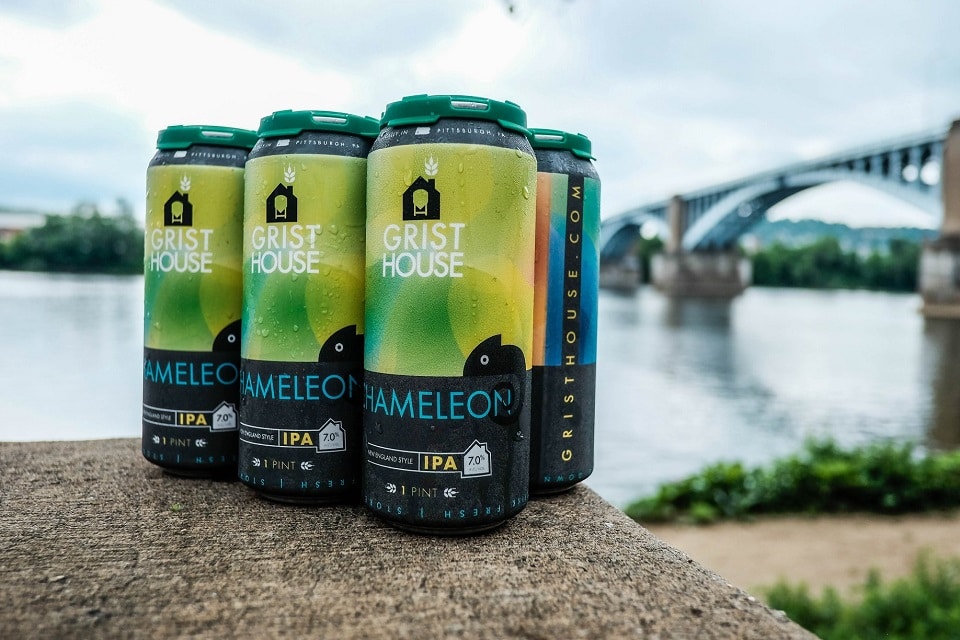 What's one of the beers you've brewed lately that you feel especially proud of?
Our Shaman series of sours has been really fun to create. All the beers in the series were designed to be a sort of lemonade cocktail-style drink. We start with a base sour, add lemon juice, a ton of a few different fruits and local tea to create a complex and unique beer.
Can you tell us the story behind the brewery's name?
Well, Grist House was started as a family and friend-owned and -operated business, so that's where the "House" part came from. "Grist" refers to milled grain, and we put the two terms together to represent that this was a family-owned and -operated brewery.
How did you find the space where your brewery and taproom are?
We looked around at plenty of different buildings, but our spot in Millvale checked all the important boxes. Great location, nice space inside and out, right price range and a great community to be a part of.
It seems like Grist House goes pretty out there with flavors for one-offs and special releases. What inspires you?
I draw a lot of inspiration from some of the great beer around the country. Seeing and drinking what other brewers are producing really helps to push myself to keep coming up with new ideas and improving my own craft.
Is there anything you have no interest in trying, or craft beer trends you wish would die?
Trends don't bother me. It just means some new style came out that the consumers really like, and that's kind of the point. I'm not some traditionalist who thinks all beers should be brewed to style and clear. As long as brewers don't become stagnant and brew quality beer, I'm happy.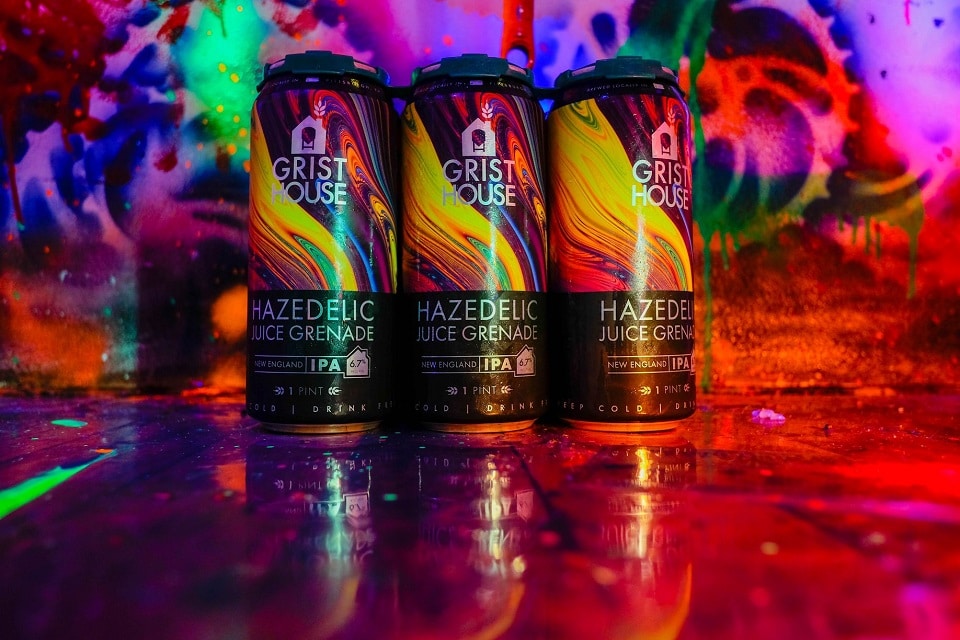 Do you have a favorite food and beer pairing? And what's your "desert island" beer?
I have a few favorite food pairings: Bar food and a cold IC Light; grilled Smith's Hot Dogs and an IPA; and some duck curry with a nice sour and funky beer from Burial Beer Co. out of Asheville, North Carolina.

I would hate to be stuck [on a desert island] with just one single beer. If I had to choose, though, I would go with something like The Commoner from Roundabout Brewery. It's nice and sessionable, and lightly hopped. You would never get tired of drinking it.
Thanks to Sean Biby for chatting! Visit Grist House's taproom for special can releases, super fresh beer on tap, food trucks and fun! Its outdoor patio is even dog-friendly.
Find Grist House Craft Brewery at 10 E. Sherman St. in Pittsburgh;  phone: (412) 447-1442.
Photos:

Grist House Craft Brewery