Don't you just love a sibling-run business? Making one's way in the local artisan food world can be quite daunting (not to mention the ups and downs of entrepreneurship). It's awesome when siblings dive into it together. Who better to simultaneously support and challenge you than your brother or sister?
Second Daughter Baking Co. is a new Philly-based bakery, founded by sisters Rhonda Saltzman and Mercedes Brooks (both born in West Philly and raised in Delaware County). While starting a new bakery against the backdrop of COVID-19 is a specific kind of risky, it's actually because of the pandemic that the sibs found an opportunity and the resolve to do it. Dual layoffs from their day jobs in the same month opened an unexpected window to follow their passions for food and art, turning those passions into an entrepreneurial venture. Rhonda, who has an accomplished culinary career, and Mercedes, who is honing her photography chops, are building the Second Daughter brand together, brick by brick.
We're so glad they did! Although Philly and the surrounding area has no shortage of bakeries, there is always room for gorgeous celebration cakes, pillowy focaccia loaves, crackle-topped brownies and sumptuous tarts. Take one look at Second Daughter's Instagram and we're sure you'll agree: The world needs these treats.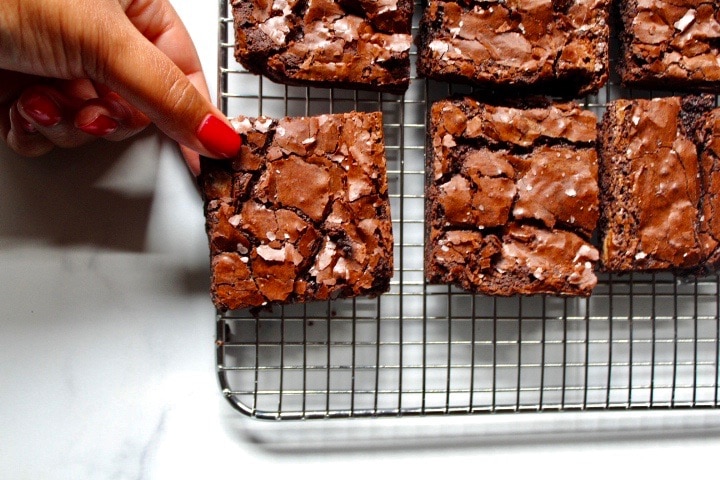 Get to know more about this upstart bakery and the women who are running the show in this Q&A!
PA Eats: Take us back … Rhonda, how did you get interested in the culinary profession?
Rhonda Saltzman: My love for food comes from my grandmother and father. My father was a line cook all of his career. My earliest memory is my grandmother and father making matzo ball soup in the kitchen. When I was in high school, I did a vocational program at Delaware County Technical School. My chef instructor in high school was a grad from the Culinary Institute of America [one of the premier culinary schools in the country]. That opened my eyes to what that school was, and that's where I wanted to go.

I didn't apply to any other colleges! If I wasn't good enough to get in, I decided I was going to do something else. Thinking back, from a parent perspective, I would've pushed my child to apply to more places, versus putting all my eggs in one basket. But I took a leap of faith and I got in! It was an experience unlike anything else, and I made a lot of great friends. A lot of people describe going to the CIA like going to Hogwarts. You're in a place where everyone around you loves cooking and is in love with food. It was very strict, definitely demanding, with almost a militant structure, in a very classical style brigade system in the kitchen.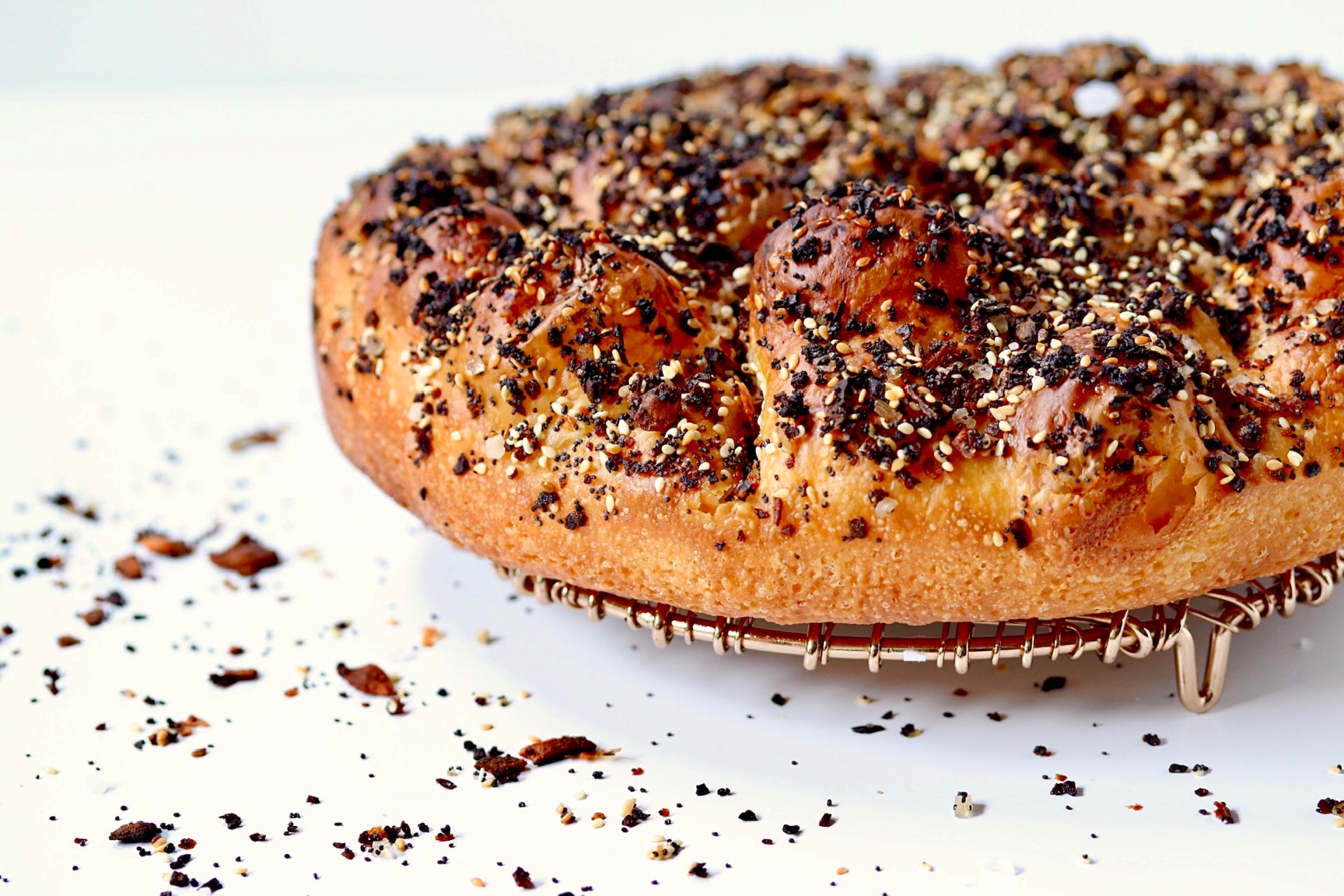 Did you jump right into the culinary field when you graduated? How did you come to baking and pastry?
I graduated from the CIA in 2013 with a culinary and hospitality degree. I started out as a line cook, but my career really took a pivot back in 2016 when I decided to transition into baking. I lost my husband in 2015. And when you're going through an experience like that, you really question what's going on in your life, the direction of your career and what you want next. I always loved baking. In high school and culinary school I entered baking competitions. I decided this was the time for me to foster my love of pastry and baking and to develop it a more professional setting. So I started building skill sets at bakeries around the city. I needed something to keep my brain stimulated … I'm one of those people who needs to keep moving and creating.
What were the factors that led you to doing your own thing, and starting Second Daughter Baking Co.?
Mercedes and I both moved to Philly in 2016. I was working in bakeries and Mercedes was a residential concierge for five years. We both got laid off last year, in March 2020, because of the pandemic. In my job, I had worked up to lead baker. We'd always been making cakes and pies for family. It was in June when we had the moment like, "We're gonna do this, what do we have to lose?" We'd already lost our jobs! That's when we decided to go for it, put our ideas out there, and hope that people would enjoy the stuff that we make.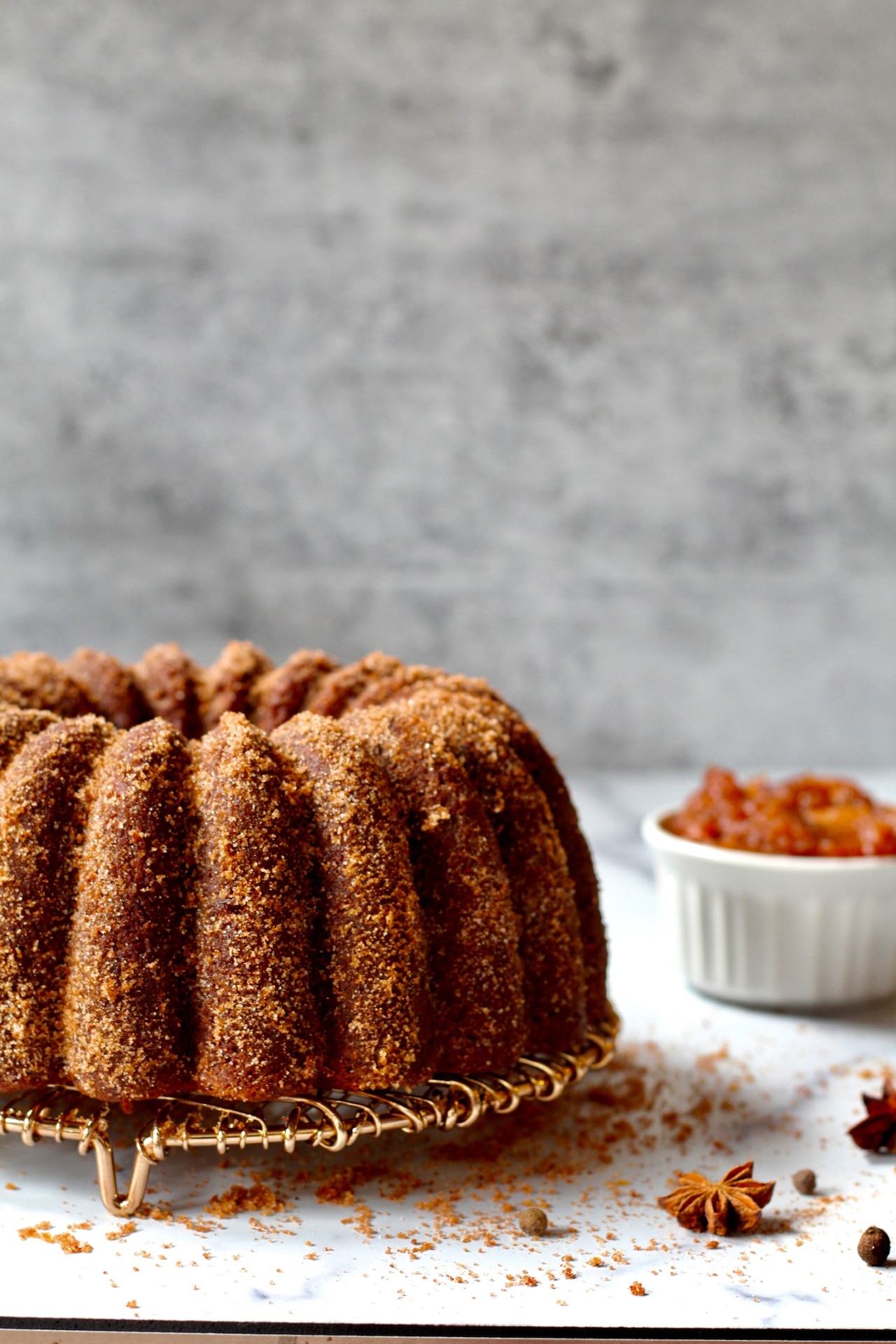 The hardest part was figuring out our name. A lot of businesses have either a really cool name or the name is straight to the point. We and our other sister were all talking about the name of the business, we were constantly going through the name wheel. I thought of "Three Daughters," but it was taken, so we landed on Second Daughter.
Did you have a bank of recipes you'd been kind of squirreling away throughout the years, or did you have to come up with them all when the business started?
I had recipes that I'd developed over time. I would save ideas and hold on to them for something I'd like to sell in my own name. We started developing new recipes, too, so we can structure what we wanted to offer. My first thought was, "Ok, I know how to do all of these things: breads, cakes, tarts, pastries … but I decided to back up and focus on making a few products and doing them really well. As our business grows, we will start to offer more. The cakes are flavors we enjoy, and the style is just what I'm feeling.
How do you describe what the Second Daughter "look" and brand are about?
Our brand is very simple but beautiful. We want to bring a clean but somewhat whimsical artistic view to our work. For instance, our Black and White Cake is decorated using abstract expressionist style, inspired by other mediums. A lot of cakes have a certain style, and I wanted our cakes to look and be different. We aren't trying to reinvent the wheel, we're just making our cakes look how they want to look. As a brand, we are also conscious of supporting the community and supporting other local artists.
Are there any of your cakes that feel like particular triumphs?
The Brown Baby Cake is really important to us, with the raised consciousness around Black Lives Matter and us being two women of color who are business owners. We named it that after a Nina Simone song of the same title. The song is written from a parent's perspective, about how they want their child to stand tall and have opportunities to grow up, to be smart, to be beautiful. The parent just wants their child to be happy to have the experience and opportunities that they didn't have. I know our mother wants the same for us and always did, and we really wanted to bring that to our business.
Starting this business during the pandemic must come with a lot of challenges. Can you tell us a little bit more about what that feels like?
We officially launched on November 1, 2020, and the first few months have been challenging. We need to create a space where we can survive, and I say that with a lot of emotion, because I pray that we do. I don't know what the future holds, but I know we'll try damn hard to survive.

While I have experience from school, I don't have experience owning a business. We've learned a lot of lessons. There have been a lot of people who reached out to give us tips and advice, it has been so helpful. It's overwhelming and scary. When you're a cook, you're putting your heart on a plate and your vulnerability out there to be judged by the world. If they don't like it, they're not going to buy it. Starting this is very scary and happy, and all of these feelings rush in at once. I have been very taken back and humbled by the experience.
How have you gotten your name out there?
Marketing has been through social media and word-of-mouth. Social media has been our biggest marketing tool. We've made a lot of friends on Instagram, and we want to follow our followers, and get to know the people who are supporting us. We want to stay connected, and we try to add that personalized aspect to our business. We handwrite thank you cards for our orders … we want our customers to feel that we're putting our hearts into this.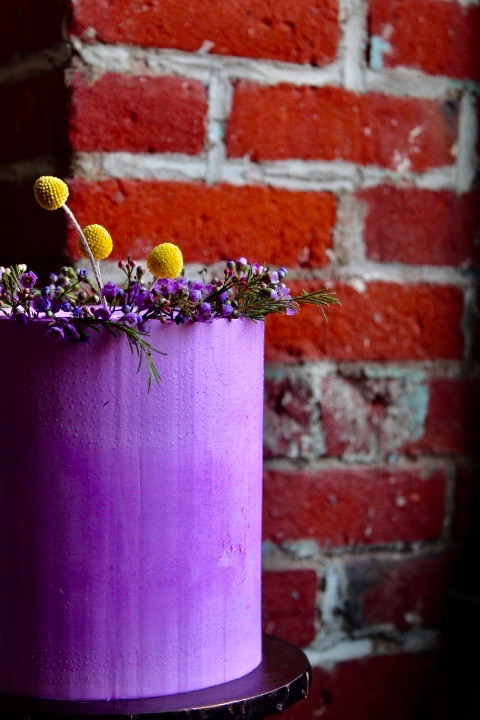 You recently moved to the Bok Building, right? Where was the bakery before that?
We were working out of our mom's house. We couldn't do it at our apartment in Chinatown because we have pets. It was very challenging with just one oven, which is conventional not convection, it's very time-consuming, and it's hard space-wise with refrigeration. Going into this commercial space at Bok, we have more flexibility about how much we can store, and what we can produce at once. It's opened up our model.

I'm the baker at the moment, Mercedes is learning, and hopefully in the future, we can hire employees and can scale our business up. We really like that Bok is a community of local artists who are really putting their hearts and time into their work. We wanted to be a part of it. We're in a shared space there, and are baking certain times throughout the week.
Right now, people can just order from your website, right? Do you have plans to change that up in the future?
We are constantly thinking ahead on a vision of how to construct the business. We want to get to a point where we're able to do bake sales out of Bok and have people either do pre-orders or walk-ups. That way, if you wanted a brownie but didn't want a whole pan, or a slice of pie but not the whole pie, you could do that. Offering that option will help us grow and get out there. Several people have approached us for pop-ups. We want to do wholesale too, but we're just not there yet.
To learn more about Second Daughter Baking Co., and to shop its online store (including special seasonal treats), visit its website. Keep up via Instagram for news on product launches, pop-ups and more!
Second Daughter is located in the Bok Building at 1901 S. 9th St. in Philadelphia.
Photos:

Mercedes Brooks / Second Daughter Baking Co.