Salads: There are good ones, bad ones and lots in between. We all know a salad is a great way to eat a bunch of veggies at once. But, frankly, it can be hard to muster excitement for a big pile of lettuce. That said, a well-made salad does make a great lunch: It's filling without weighing you down, packs a nutritional punch and leaves you feeling energized and virtuous. The only problem is that salads don't always travel well.
That's where the genius of Simply Good Jars comes in: this food start-up layers exciting, healthful salads in lovely clear jars to create salads and entrees that go so far above and beyond typical salads. The hyper-local, organic ingredients are handcrafted and prepared daily by professional chefs, and the flavor combinations are out of this world — think chimichurri beef barley and hot smoked salmon feta.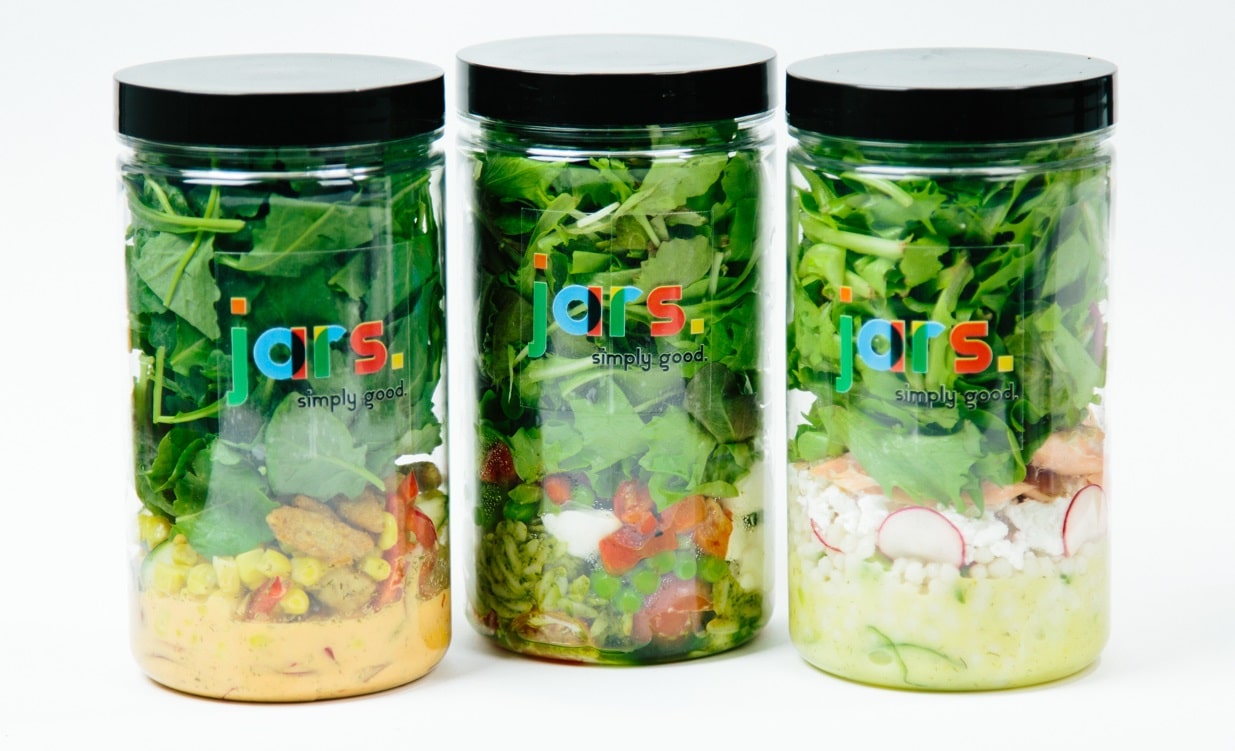 Based out of the Dorrance H. Halmilton Center for Culinary Enterprises, a shared commercial kitchen space in West Philly, founder Jared Cannon and his team cook up these awesome meals and then — it gets better — deliver them right to offices in Center City through a subscription program! Imagine never having that "what will I do about lunch?" feeling again … now, that's something nice to consider.
We chatted with Cannon about the history, progress and future of Simply Good Jars, and learned a little bit more about how passionate he is about salad!
PA Eats: How did Simply Good Jars begin? What did you do before this?
Jared Cannon: So, Simply Good Jars has had a lot of iterations and even names. I've been developing and tweaking the concept now for about four years, but we officially launched in October of 2017.

Prior to taking the leap into starting my own business I was a career chef for over 17 years. Literally starting at 6-years old, I was constantly in the kitchen cooking with my grandmother through my adolescence. I was accepted to attend the Culinary Institute of America on 2004. Afterwards, I started a journey up and down the east coast. I spent a bulk of my chef-role time with Ritz Carlton Hotels, and locally with Iron Hill Brewery, before moving into more corporate roles with honeygrow, Di Bruno Bros. and Tria as their former corporate chef.

Recipe development is something that really is a day-to-day part of running most restaurants. But, it wasn't till my time with Jon Myerow and Michael McCauley of Tria that, together, we were able to chase the idea of crave-ability. That really opened up an entirely new approach to strategically develop recipes to hit certain pleasure sensors and become food that you had to have again. With Simply Good Jars, it was about applying that concept to healthy food, which most Americans would label as flavorless and unenjoyable.
When and how did you decided to take that "leap" into opening Simply Good Jars?
It's funny … as I mentioned before, this had been an idea in the works for multiple years. Somehow the duo of being extremely loyal in my roles and fears of "What if?" and "How will I pay these student loans?" was always just enough to deter me from taking the leap. However, I'm a big believer in timing and I found myself at a time in my career that this just made sense. I decided to give it a go, and I don't plan on looking back!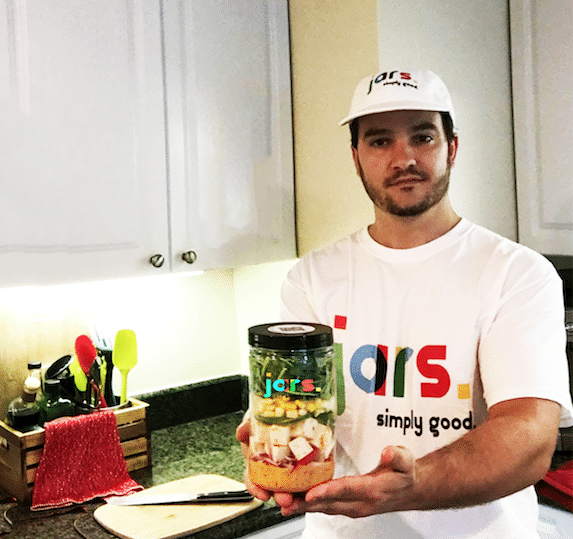 What is it like to be a culinary startup? What's one tough thing you've faced?
Obviously for any startup, you have to have some sort of cash or operating capital and you need customers. When I started … I had neither.

But our first victory was absolutely the support from friends, colleagues and family that provided the confidence and networking that was instrumental in gaining some traction in the market. We were able to raise enough operating capital through family and friends to be able to secure our commercial kitchen and begin getting samples out into the market.
What have you learned from taking this risk? Any advice?
There have been so many learning moments, but there's one over-arching concept that sticks out for me and it's simple: Get up, get out and get your idea out there! Get uncomfortable and talk to as many people as you can about what you're doing.
Our success (or success thus far) is absolutely attributed to multiple people who have offered support, introductions, assistance, ideas, etc. I couldn't have done this without them. You learn so much as an entrepreneur just telling people about a compelling way to solve a real problem. Once I committed myself to growing this thing, all of a sudden I was able to attend events, trade shows and so on. Literally every single event I attended I was connected with people that connected me with more people and all of a sudden things started moving fast. For example, I wouldn't have found my commercial kitchen if I hadn't attended an event with Cooks Who Care, a local organization built to engage the hospitality community by doing fun activities and holding development sessions for leaders in the industry. I brought some sample jars, attended one of the sessions and met the VP of operations for The Enterprise Center. The next day, I was offered a membership and we got started. That's one of literally dozens of examples.
 What does 2018 hold for Simply Good Jars?
We are young, but I live every day about 10 months in the future. Everything we are doing now is part of a larger strategy that's poised to be what will inevitably become our growth strategy to reach profitability. We are in talks with a few organizations to pilot our jars in "smart" refrigerated kiosks that we will place in office buildings, hospitals, airports and commuter hubs that will drive our mission to feed healthy meals to as many people as possible.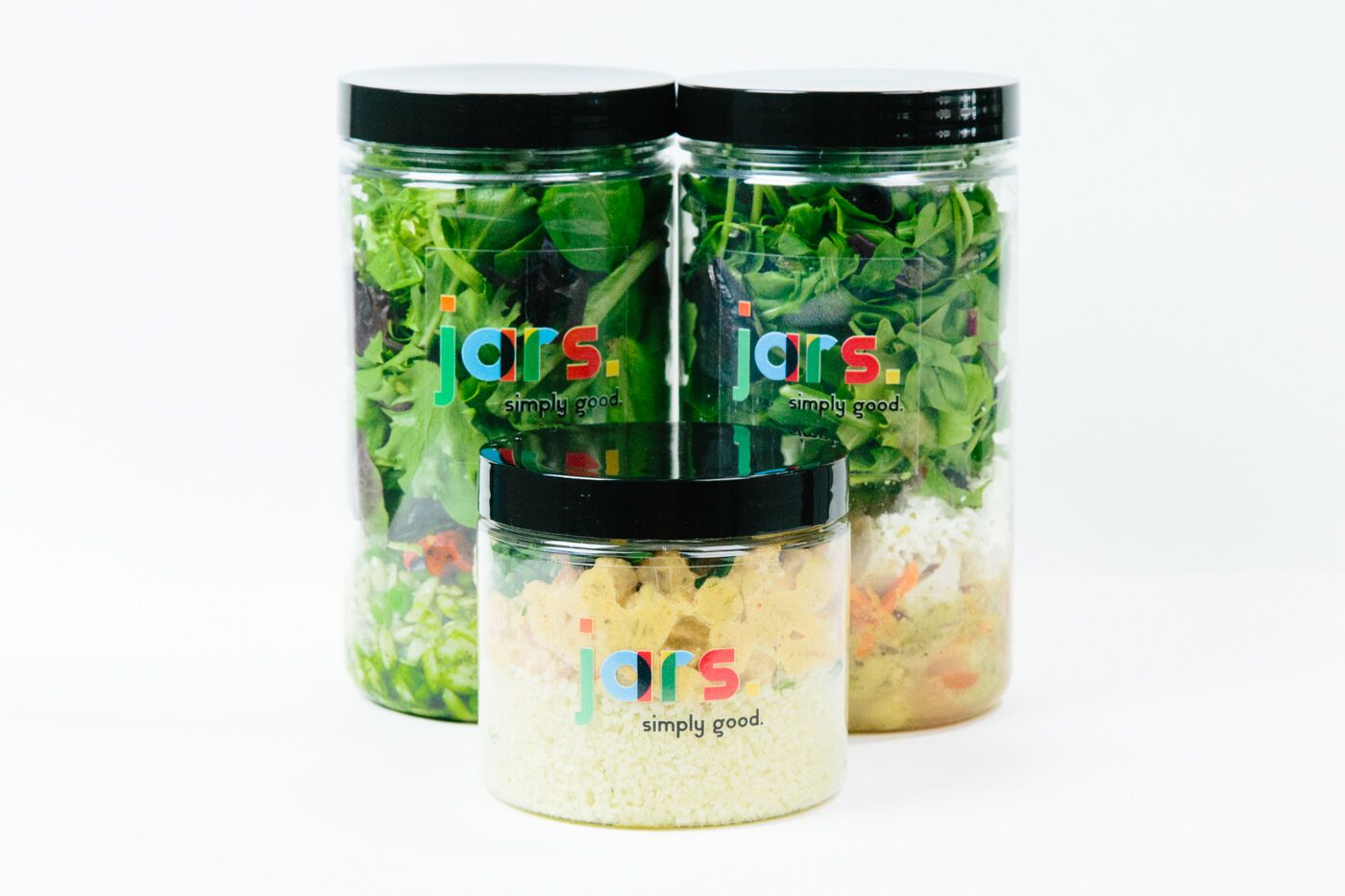 Another part of our mission in increasing access to healthy food options is creating a zero-waste packaging solution by incentivizing our customers to return their jars to us. For every jar that we receive, we donate one fresh meal to feed those in need. We've donated over 800 pounds of product already, and are on track to donate over 20,000 meals by 2019 in our partnership with Philabundance. We also have some really cool potential partnerships in the works for 2018, so stay tuned for updates!
Let's be real: Do you ever get sick of salad? What else do you like to cook and eat? Any favorite restaurant dishes?
Actually no. Remember what I said about crav-ability … But seriously, I eat at least one or two of our jars per day. I cook breakfast and dinner almost every day and try to get out as much as I can, but it's tough on an entrepreneur salary!

Breakfast usually consists of either one of our jars or some fresh farm eggs, potatoes and toast and dinner changes all the time. Recently, I made a Dominican-style pernil pork, shredded it up and made some chili with the shredded pernil topped with yogurt and crumbled cornbread. It was sooo good!

As far as favorite restaurant dishes, I love simplicity (hence our name) and showcasing the flavor and texture of a product in a dish. Although I will never turn down an invitation for Korean BBQ, I think my favorite dishes are the crudos and toasts at Vernick.
Thanks, Jared, for sharing your story with us! To learn more about Simply Good Jars, visit its website and follow along on social media via Facebook, Twitter and Instagram.