It's been an extra-long winter, but spring has finally sprung and with it comes three warm-weather ways to celebrate at Black Powder Tavern. This historic venue in Wayne has long been known for good times, great grub and a convenient meeting place for lunch, dinner or a relaxing happy hour. Now, Black Powder Tavern has upped its game with a few exciting specials that deserve your attention.
1. "Play Ball" Phillies Game Specials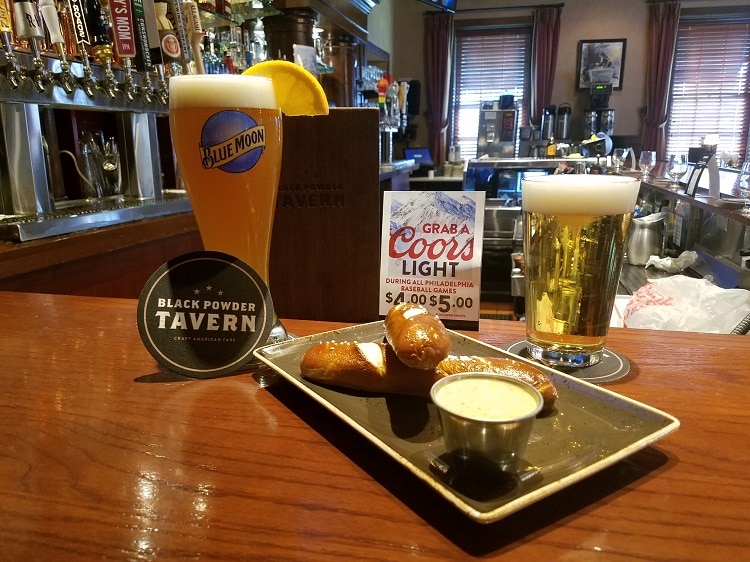 With Philadelphia-area sports teams pushing harder than ever lately, Black Powder Tavern wants to give you a reason to socialize with those who know you best — other Phillies fans, of course! Grab your lucky cap and favorite shirt to celebrate the sports season at Black Powder Tavern.
"We're super-excited to be introducing our Phillies Game Special this year," says Beverage Manager Thomas Deems. "It gives the local baseball fans a place to hang out, enjoy the camaraderie and the discounts, while cheering on our fightin' Phils!"
The special includes $4 Coors Light pints and $5 Blue Moon pints during all Phillies games this season, home and away. Enjoy a Philly-centric snack too while you're at it: two warm pretzels served with house-made ale mustard for $4 (available as an add-on to a drink order).
Check out this year's Phillies schedule and get ready to root for the home team!
2. UnTappd Badge Specials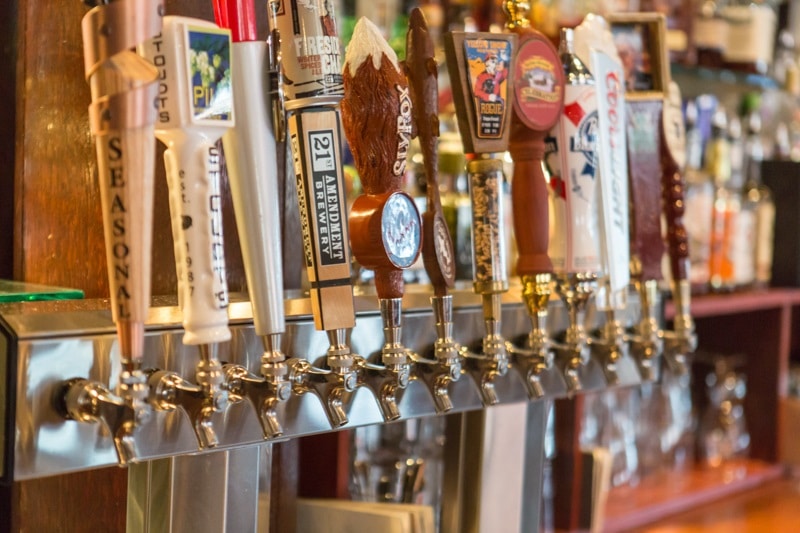 Do you like beer? If so, you'll love the Untappd app, a social and informative way to connect with other beer lovers and learn more about your favorite brews. While you're at it, you'll collect "badges" to show off your appreciation of different breweries.
Black Powder Tavern has integrated UnTappd into its bar offerings. You'll be able to earn the Black Powder Tavern badge just by checking in during your next visit. With subsequent visits (and draft beer purchases), you can "level-up" and enjoy special prizes. We're told those levels are top secret, but the more you use Untappd the more you'll receive.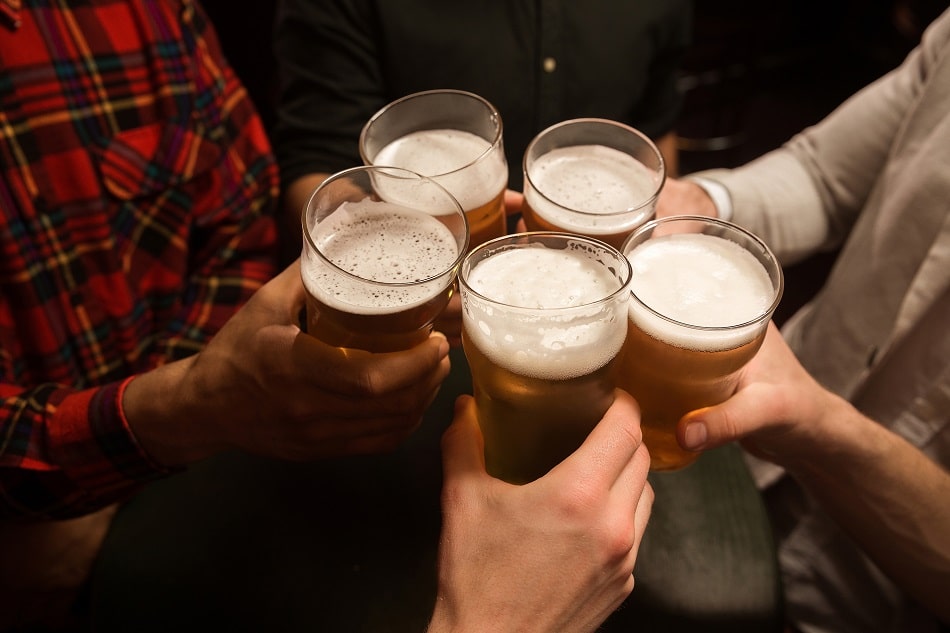 Your progress is shared with your friends online and gives them a reason to come hang out with you. Black Powder Tavern's Untapped TV constantly updates other local beer lovers and their levels so it makes connecting easy and fun. So, who's in?
3. Make Mom Feel Special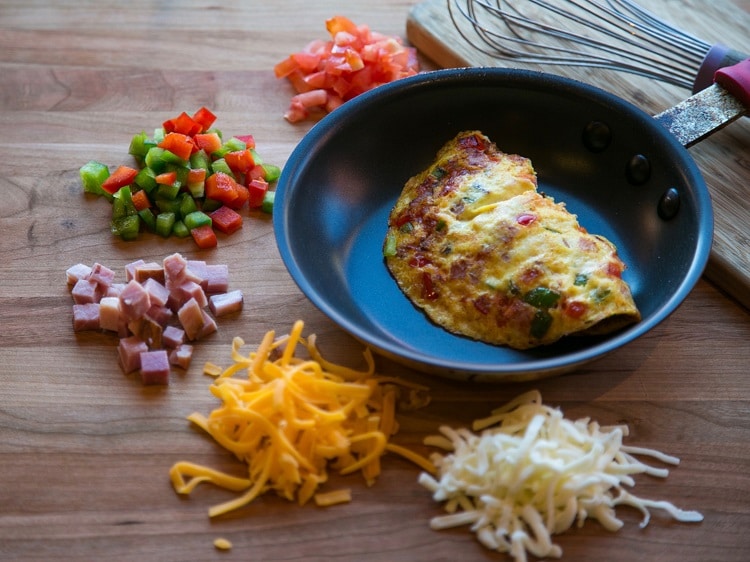 Mom deserves a special day of pampering, and what better way to make her feel like royalty than to indulge in a feast fit for a queen! With a menu specifically tailored with Mom in mind, Black Powder Tavern has planned a special brunch buffet on Sunday, May 13, from 9 a.m. to 2:30 p.m.
Hot breakfast selections will include egg dishes, cheese blintzes, Belgian waffles and churro-style French toast sticks. Plenty of crisp salad, fresh seafood, a wide selection of antipasti and gourmet cheese trays will bring smiles to the entire family. Take advantage of smoked and baked salmon entrées, horseradish and herb-crusted prime rib and roast leg of lamb. Did we mention that Mom will enjoy a complimentary mimosa, screwdriver or Bloody Mary, too?

Priced at $32 for adults (ages 12 and up), $12 for children (ages 3–11) and free for children under 2, you'll have plenty left in your budget to get Mom a thoughtful gift.
As you can see, it's a time for specials all around at Black Powder Tavern! Follow along on Facebook and Instagram for updates and additional info.
Find Black Powder Tavern at 1164 Valley Forge Rd. in Wayne; phone: (610) 293-9333.
Feature photo:

Bigstock

All other photos:

Black Powder Tavern