Seeing new plants sprout up in the garden isn't the only green thing about spring! St. Patrick's Day — on a weekend this year! — is an all-green-everything Irish tradition celebrated joyously in the United States by those of Irish descent and anyone else who loves a good party.
While there are plenty of local St. Paddy's Day celebrations leading up to Saturday, March 17, there's only one place to be for the best party on the big day: Molly Maguire's Irish Restaurant and Pub in Phoenixville has an awesome lineup planned for this annual national holiday.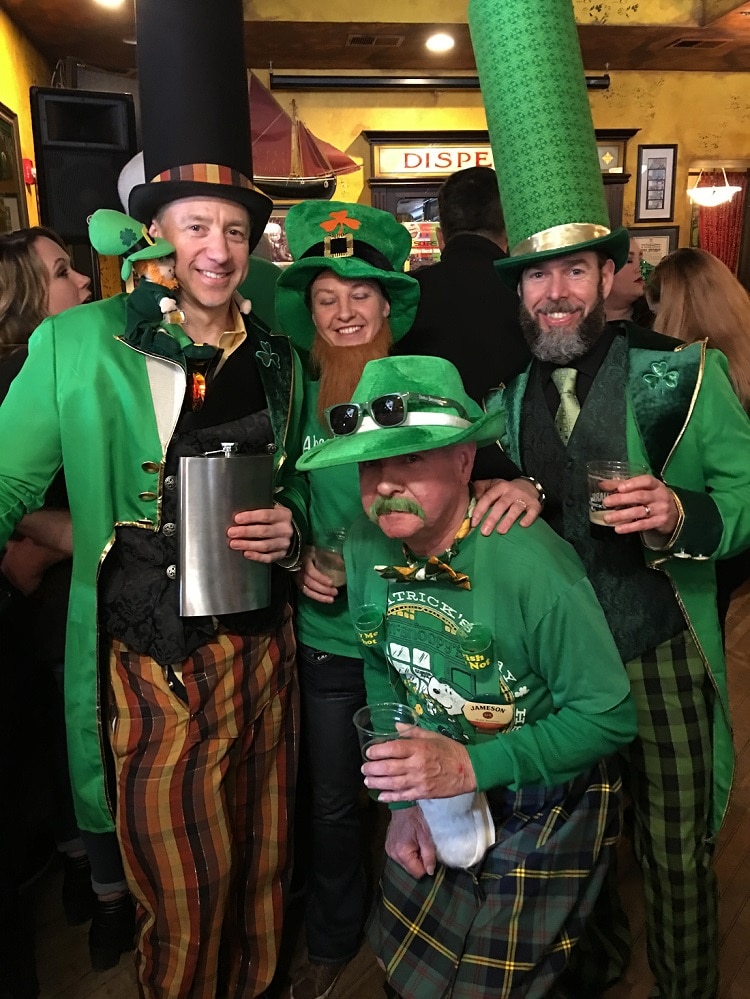 This authentic Irish pub is actually owned by two folks from Ireland — Declan Mannion from Galway and Conor Cummins from Cork — so you can be sure that this is going to be an epic St. Patrick's Day party that goes above and beyond the average shenanigans at other bars and restaurants. Plus, the whole party will be emceed by Elite Audio Visual Designs, so everything will run smoothly and sound great while you're enjoying the day.
Here's the 2018 St. Patrick's Day schedule of events at Molly Maguire's:
8 a.m.:  Doors open at Molly Maguire's and The Fenix Room.
Take it easy on Friday night so you can get up nice and early and head over to Molly's for a prime spot at the bar. Belly up to your first of many Guinness drafts of the day and pair it with something hearty from the all-day limited traditional Irish menu. We recommend the St. Patrick's Day Breakfast with scrambled eggs, Irish rashers, white pudding, sausage, mushrooms, baked beans and toast. Not ready for a big breakfast? The menu will be served until midnight!
10 a.m.: The second and third floors of Molly Maguire's will open.
If you're not an early riser, head over to Molly's a bit later, and find a comfy table on one of the upper floors, including seating in the enclosed second-floor patio and rooftop deck. Here's to hoping for a warm, sunny day!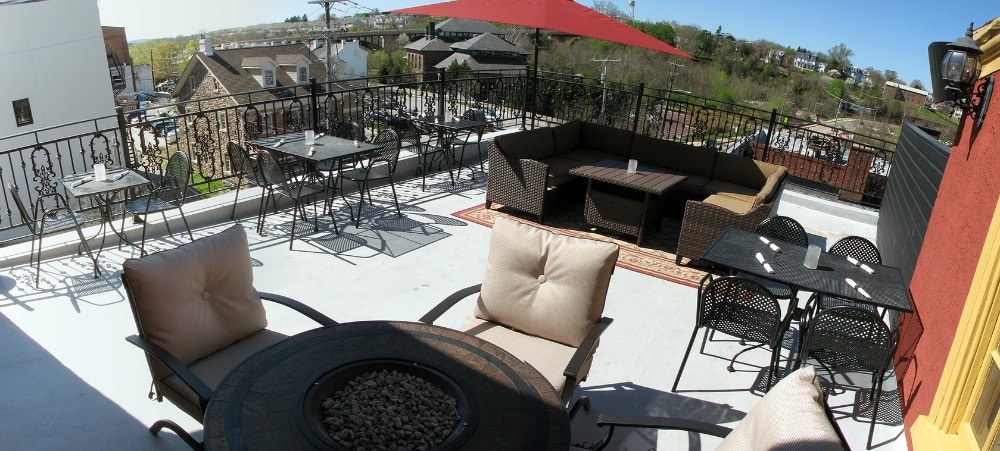 This local three-piece Irish band will hit the stage at 11 and play until 3 p.m.! Molly's is no stranger to events and live music, so rest assured that the band will sound great. Belfast Connection features Frank Reed on vocals, bass and guitar, Charles Kadyk on fiddle and occasional vocals, and Damian Larkin on vocals, bodhran and guitar. Together, they perform well-known Irish pub songs that will set the perfect backdrop for your St. Paddy's Day revelry.
12 p.m.: Molly's Tented Beer Garden will be open for business.
This outdoor extension-of-the-party will be right across from Molly Maguire's on Bridge and Main Street. To hang in the beer garden requires a $10 entrance free, which gains you entrance into Molly's and The Fenix Room. Also at noon, The Walkabouts, a high-energy party band, will hit the Beer Garden stage, followed by Funzaluv, a fun-loving duo that encourages audience participation, at 4 p.m.
4–8 p.m.: Traditional Irish Sessions musicians to perform inside Molly's.
What could create a more appropriate vibe for an authentic St. Paddy's Day party than traditional Irish tunes?  A rotating cast of characters will keep the tunes inside Molly's going all afternoon and into the evening.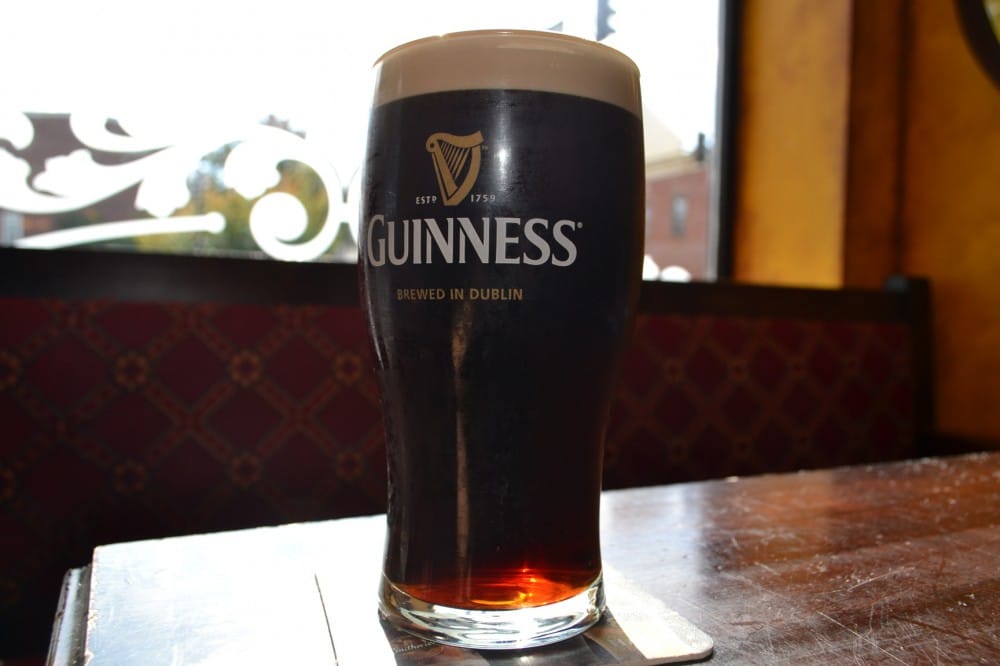 9 p.m.: The Tented Beer Garden closes up.
Out of respect for the neighbors, the outdoor Beer Garden will wrap things up at 9, but that just means that the whole party will move inside for even more fun into the wee hours of the night!
10 p.m.–2 a.m.: The Kickbax will be onstage inside Molly's.
By nighttime, spirits will be high and the crowd will be ready to rock. The Kickbax, a cover band specializing in dance and rock songs, will keep the energy up and the singalongs going with your favorite jams of the past few decades! There will be something for everyone, from The Beatles to Bruno Mars.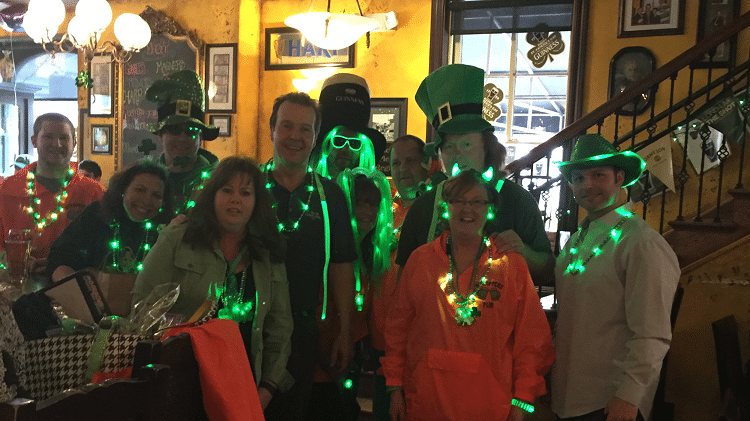 Other activities throughout the day include:
Irish Dance performances from

O'Grady Quinlin Academy of Irish Dance

and

McDade-Cara School of Irish Dance

.  

Best Legs Kilt Contest (open to male and female contestants) with cash prizes at The Tented Beer Garden.

Molly's will be airing the final round of the Six Nations Rugby Tournament on T.V. all day (without audio).

If you are a local bagpiper, bring your pipes along to play a few tunes, and get free admission to the party!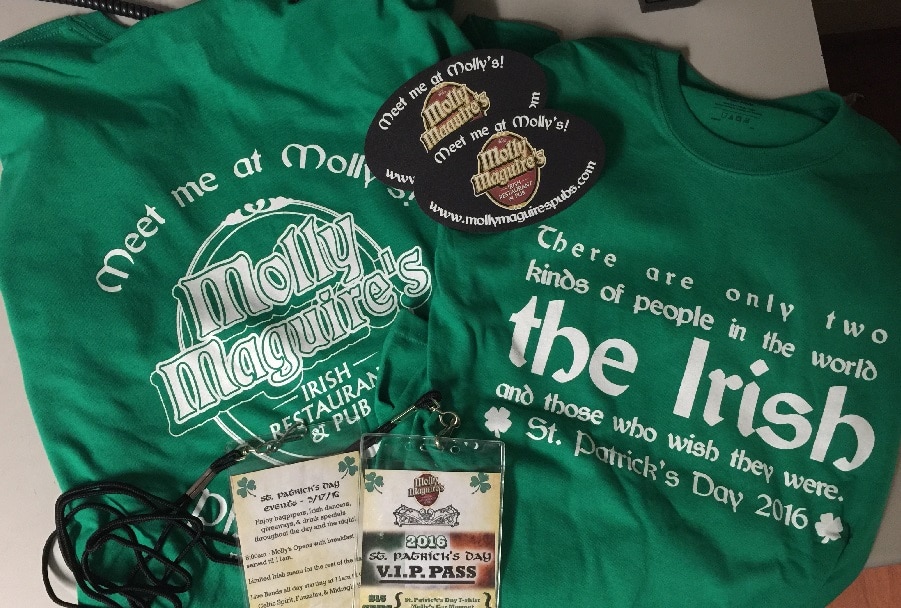 If you want to party in style, make sure you're dressed the part. Back this year by popular demand are Molly's "St. Patrick's Day Drinking Team" t-shirts, available for $15 each. These are on sale now, and a limited quantity is available — so get yours while supplies last.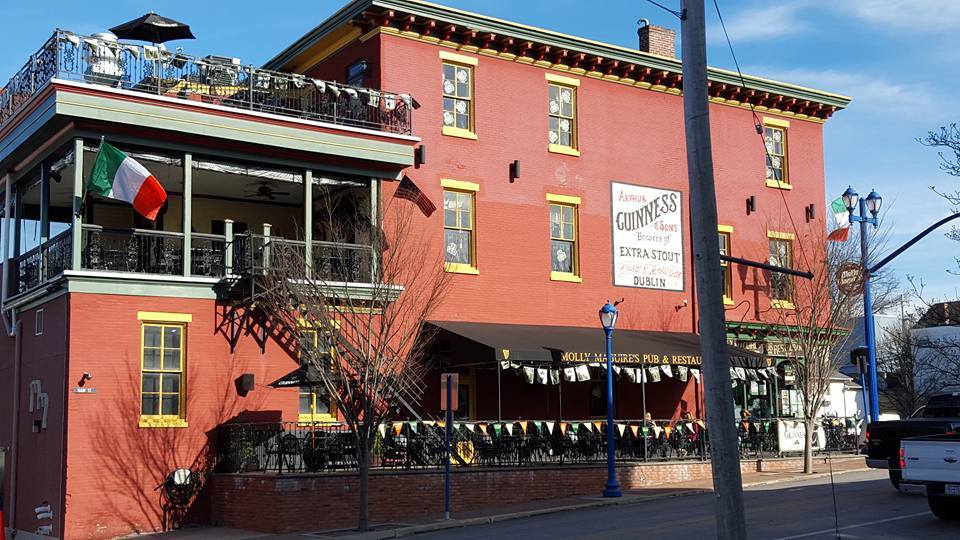 Regular admission to the festivities is $10 per person; the event is family-friendly until 10 p.m., when it is then limited to guests 21+ and up with valid ID. To make an extra awesome day of it, consider picking up a VIP pass for the St. Paddy's Day festivities at Molly Maguire's. For $25, you get a St. Patrick's Day Drinking Team T-Shirt, plus free entry all day into Molly's, The Fenix Room and the Beer Garden in the parking lot across from Molly's. At $25, the VIP pass pays for itself! Stop into Molly's to purchase yours, or call the restaurant at (610) 933-9550, or the events line at (484) 924-8264, to buy a VIP pass over the phone.
Come on out to Molly Maguire's and The Fenix Room on Saturday, March 17, for a St. Paddy's Day party to remember!
Find Molly Maguire's Irish Restaurant and Pub at 197 Bridge St. in Phoenixville; phone: (610) 933-9550.