For all summer's glory — sunset bike rides, swirls of barbecue smoke, racing down the front steps to catch the ice cream truck — there's also one quite obvious downside: the heat. Even if you love a lot of sunshine, there comes a time where the blazing temperatures and relentless humidity are just oppressive. Everyone has strategies to get some relief from the sticky, sweaty summer, and one of our favorites is to grab an icy cold cocktail. With an adult beverage in hand, at a lively bar or distillery tasting room (with the air conditioning at full blast), we find ourselves feeling much more tolerant of 90-degree-plus weather.
For folks living in or visiting York County, Pennsylvania and its neighboring counties and communities, there are so many fabulous spots to enjoy a libation or two. As always, we encourage you to support independent businesses; they strengthen the local economy and offer carefully crafted products, often with locally sourced ingredients. In and around York, there are also so many distilleries (over a dozen!) and they're linked together in the Keystone Craft Spirits Trail. Perfectly aligned with York's new slogan, "Have it Made Here", it doesn't get much better than a cocktail created with small-batch spirits made just a few feet away from where you're drinking it! There are also plenty of bars with incredible cocktail lists, ready to help make your day a little more chill.
Here are eight tasty cocktails, and where to find them, to help you beat the heat in York County, PA this summer:
Bald Hills Distillery is one of the first modern craft distilling operations in the area — Dover Township was a dry town until 2011! Its small-batch moonshine is based on authentic moonshine recipes and made using ingredients sourced from Pennsylvania farms. Jimmy Jaxx is one of its flagship products, a corn liquor that starts smooth and finishes with a kick. Head to Bald Hills' rustic tasting room to try The Mistake, made with orange juice, French vanilla creamer and vanilla extract mixed with Bald Hills' signature and best-selling Pappys Peach Moonshine. Stop in on a Monday for Poker Night, Tuesday for cornhole, Thursday for acoustic open-mic night or Sunday for homemade soup! 5061 Carlisle Rd., Dover; (717) 308-763.
This family-owned and operated distillery in Lewisberry uses high-quality ingredients and state-of-the-art equipment to make premium spirits, including rye whiskey, gin, rum and vodka. Its lovely tasting room offers a farm-to-table food menu, featuring a number of PA growers and producers, as well as a great cocktail list. For extra-sultry days, try a Moscow Mule (one of the most refreshing drinks, in our opinion), with Crostwater Vodka, fresh lime juice and ginger beer. Much of Crostwater's inspiration can be traced back to the owner's Russian ancestry, so this cocktail is the perfect nod to that heritage! 506 Industrial Dr., Lewisberry; (717) 884-8493.
Practically engineered to help beat the heat, cocktail slushies are a fun novelty that we've noticed popping up in more bars and restaurants. The slushies at Old Republic Distillery (York County's first distillery since Prohibition) are so good: sweet, cold and with just enough of a kick to remind you that there is, indeed, booze in there. ORD's cocktail slushie flavors change from week to week; a recent example is the uber-refreshing John Dalys (lemonade, iced tea and vodka). No matter the mixers, each is made with the distillery's handcrafted, small-batch distilled spirits made with as many PA ingredients as possible.The tasting room is open on Thursdays, Fridays and Saturdays; the space allows you to bring your own food, and there is often entertainment to enjoy, like dance parties and live music! While you're there you can grab a bottle or even a boozy slushie to take home. 1327 N. Duke St., York; (717) 885-5095.
Tutoni's Restaurant in downtown York is all about scratch-made everything, from its soups and sauces, to its pasta and entrees. This ethos extends to the extensive and exciting cocktail list, which ranges from standards (gin and tonic, old fashioned) to the new school, like the Purple Rain, with genever, creme de violette and lavender bitters. Just like "historically edgy" downtown York, the Tutoni's menu seamlessly blends classic and modern elements to create thrilling new experiences. For a cooling treat, we suggest the seasonally inspired drink, The Eden Garden, with habanero-infused Hendrick's gin, Combier pampelmousse rose, grapefruit, lemon and strawberry-thyme simple syrup. Citrusy, aromatic and bright, this in an instant summer classic. 108 N. George St., York; (717) 885-5169.
The Handsome Cab is best known as a great wine bar, pouring reds, whites and rosés from all over the globe — including a few from PA! Its cocktail menu also holds its own, with a wide selection of options. A section of the list is devoted to wine-spiked cocktails that go way beyond sangria (though there are tasty red and white sangrias, if you so please!). We love the Moscatini, a clever mix of Moscato and vodka with a lemon twist, served up in a chilled martini glass. Moscato often boasts notes of peach and orange blossom, which are a lovely complement to the dry bite of chilled vodka. 106 N George St., York; (717) 793-2413.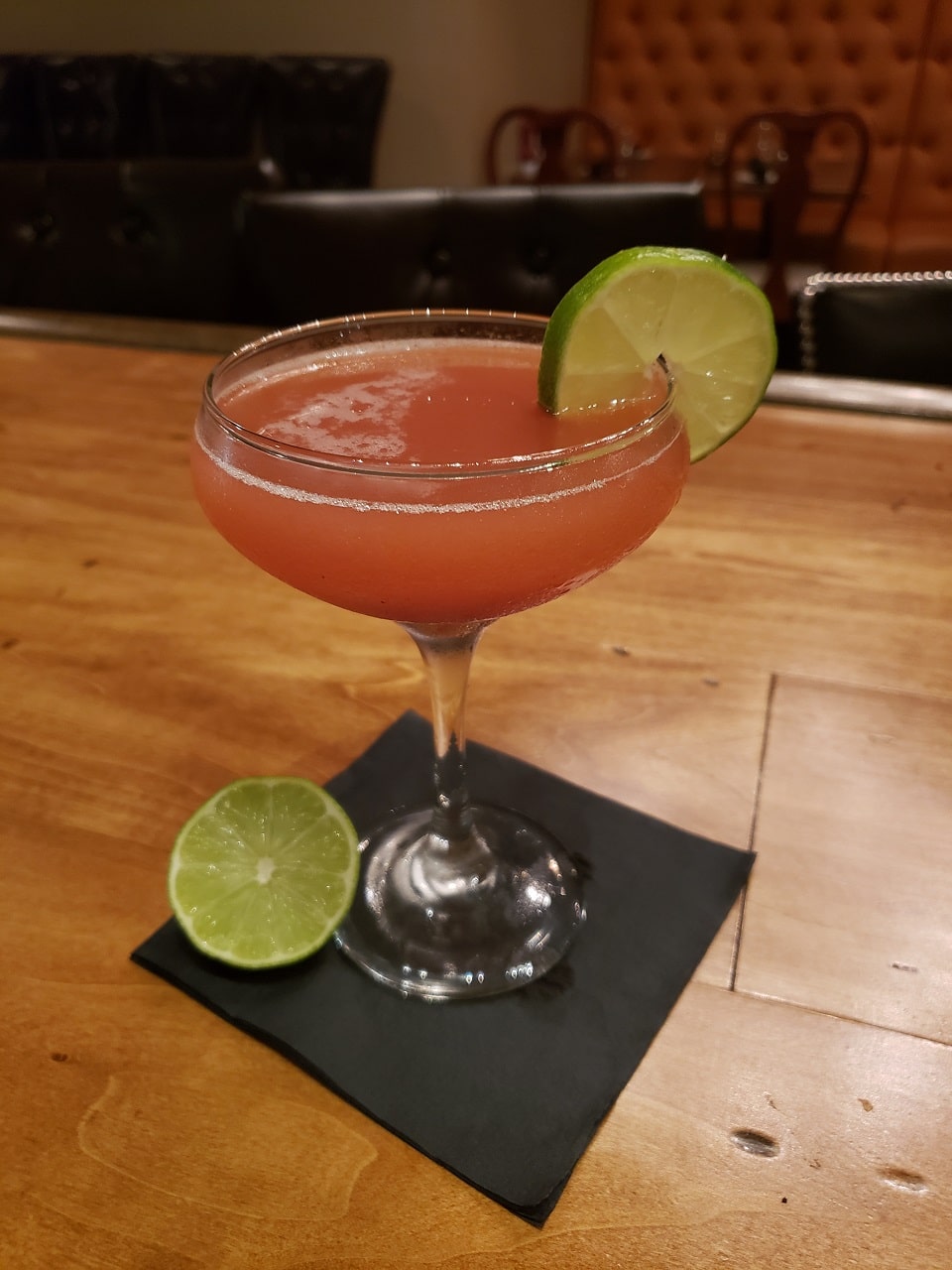 The spirits selection at The Fig & Barrel Pub heavily favors whiskies and ryes, with over 150 options to choose from! If a neat pour of bourbon doesn't float your boat on a sweltering day, we get it. But a whiskey-spiked cocktail might just be the ticket! There are so many intriguing cocktails to choose from on the pub's Libations menu, and we love how all of the mixers and other cocktail ingredients are made in-house and with fresh, whole ingredients. From the "craft cocktails" section of the menu, we suggest the Peruvian Sweet Tart, made with silver rum, Lillet, fresh lime juice, fresh guava syrup and bitters. In addition to being a taste of the tropics, guava offers lots of magnesium, which helps relax the body's muscles and nerves, while providing a natural energy boost. Sip one on the outdoor patio to embrace peak summer vibes. 25 W. Market St., York; (717) 850-0080.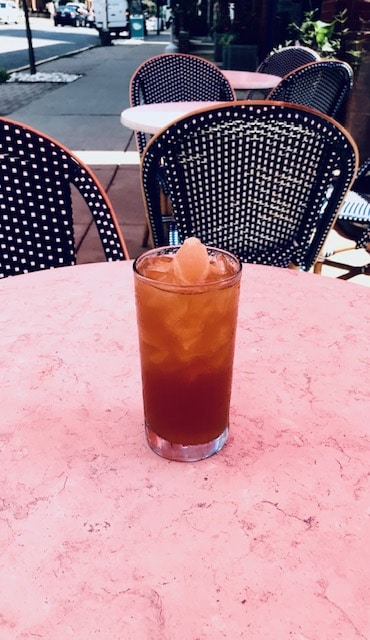 Rum always lends a tropical feel to mixed drinks, but it's often suffocated with way too many sweet ingredients. At The Left Bank, a jewel in the York fine-dining scene, the perfectly-mixed Dark & Stormy cocktail hits just the right note. Light rum is mixed with ginger beer and simple syrup with a healthy dose of fresh lemon to lift the flavor, with a Gosling rum float atop for fun. A sort of tropical cousin of the Moscow Mule, this is one of our all-time favorite drinks to kick back with on a warm afternoon or evening. 120 N. George St., York; (717) 843-8010.
This elegant tequila cocktail at Victor's combines Miro Rojo Vermut (smooth, sweet vermouth), Espolon Añejo Tequila (aged in bourbon barrels) and Cappelletti Vino Aperitivo (a bright red wine-based aperitif). It's a play on a Boulevardier, a classic cocktail that traditionally combines whiskey, vermouth and Campari. It's a boozy one! Be sure to pair it with a few of Victor's excellent Italian snacks, like arancini, crispy calamari and truffle fries! 554 S. Ogontz St., York; (717) 854-7958.
Ready to relax with a drink in hand in one of York's great local restaurants or distilleries? Start planning your vacation — or staycation — in York County, PA, and take advantage of packages and special offers at one of York County's premier hotels or bed and breakfasts! Stop into one of the Visitor Information Centers or call (888) 858-YORK.
Stay informed of all the latest happenings year-round and visit York, PA on Facebook and Twitter, or download the handy Travel Guide here.
Peruvian Sweet Tart photo:

Fig & Barrel

Dark & Stormy photo:

The Left Bank

Feature photo:

Pexels