As the restaurant scene explodes in York, planning a night out can be overwhelming. When the occasion calls for something special, here are a few fine dining choices not to be overlooked.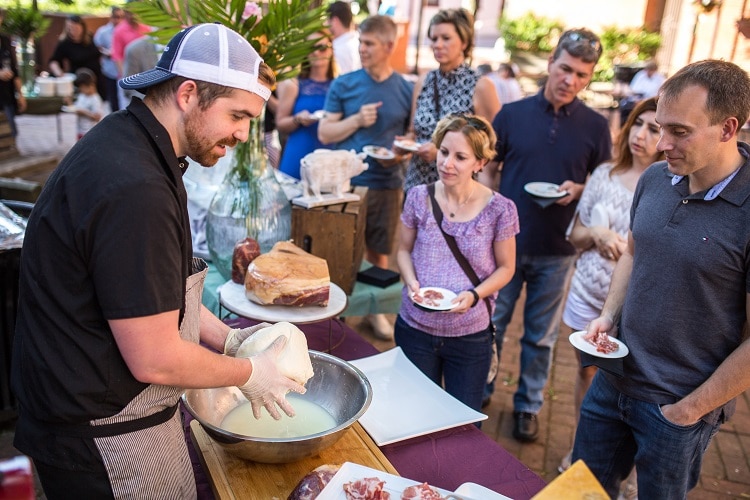 Tutoni's is the place to go when you are in the mood for high-quality Italian dishes—just ask most locals. In an Old World atmosphere, patrons can enjoy delicious made-from-scratch pasta, soups and sauces created from fresh, local ingredients. The menu at Tutoni's changes seasonally and includes perfectly prepared lamb, beef and veal, along with the more adventurous octopus and rabbit.
The cozy atmosphere of the downstairs dining room is a great spot for a quiet date night. Upstairs, the tapas bar offers a little more energy in a speakeasy scene, with expertly crafted cocktails, craft beer varieties and a self-serve wine bar. Sample some small bites of the kitchen's specialties during cocktail hour from 4–6 p.m. on weekdays, with selections changing daily. 108 N. George St., (717) 885-5169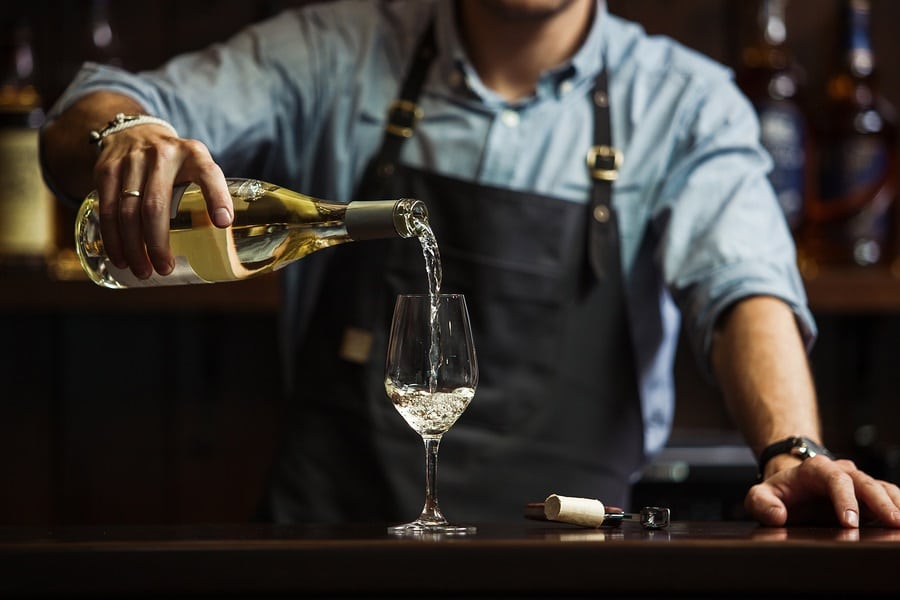 Blue Heron restaurant provides locals with fine dining at its best. French owner David Leheron's gourmet dishes will make your taste buds sing. If you're looking for light and fresh, the marinated beets with blue cheese and candied walnuts are balanced perfectly on a bed of greens. Or, warm up the table with a starter of baked brie with apples and praline almonds.
Interested in trying something new? Give the frog legs, served with an herby garlic butter, a whirl. Blue Heron's entrees are delicious reminders of French cuisine's premier status on the culinary world stage. From hearty ratatouille to classic beef bourguignon to indulgent duck confit, the menu offers something for everyone. Don't be shy—ask your server for recommendations. 3320 E. Market St., (717) 846-1100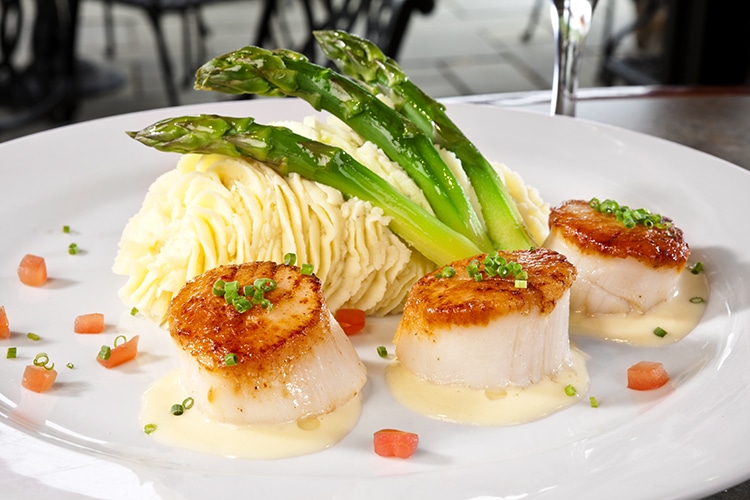 Oak is considered upscale casual dining with menu options to tease anyone's palate. Crisp salads start any meal off right, and seafood dishes such as tender sea scallops with rich truffle mushroom arancini, are not to be missed. If seafood isn't your scene, order up a prime beef burger punched up with tomato pancetta jam and sharp white cheddar.
Oak also offers Sunday brunch in the summer. There are plenty of choices, from a creamy crab benedict to a steak and brie omelet. For a treat, share fresh champagne and ginger oysters or a plate of smoked lemon fried green tomatoes. And of course, dessert is a necessary splurge. To satisfy your sweet tooth, top off brunch with a lemon curd berry tartlet.
To quench your thirst and make your day even more relaxing, choose from a wide variety of signature cocktails. Oak has multiple whiskey and bourbon brands just waiting to be poured. 2700 Mt. Rose Ave., (717) 755-0123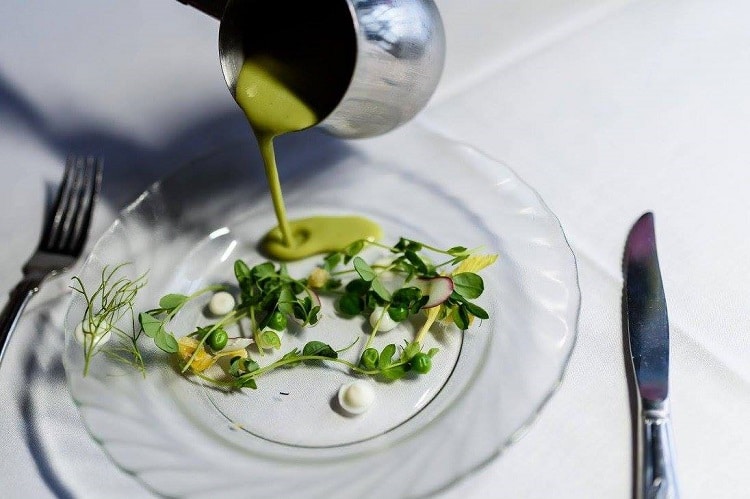 Dining in The Accomac is a great experience. It's easy to get lost in the charm and tranquility of the area, positioned right on the Susquehanna River. The Accomac is rich in history and has played a part in this community for hundreds of years, dating back to the 1700s. This sought-after dining room sources ingredients from local farmers to achieve the best flavors possible. The menu encompasses many tastes without being intimidating.
Local watermelon and corn salad with arugula, mint and Fiddle Creek Dairy yogurt captures the essence of summer. Gobble up some sweet juicy heirloom tomatoes on a crusty bread, including sidekicks like salty prosciutto, creamy mozzarella and delicate greens. Take on the succulent duck breast with crushed potatoes, grilled stone fruit and a drizzle of blueberry gastrique for a memorable dinner plate.
Not to be forgotten, the cocktails and libations are worth a look. From the Tipsy Hog highlighting bacon-infused whiskey to the barrel-aged martini, The Accomac knows how to keep guests happy. 6330 S. River Dr., (717) 252-1521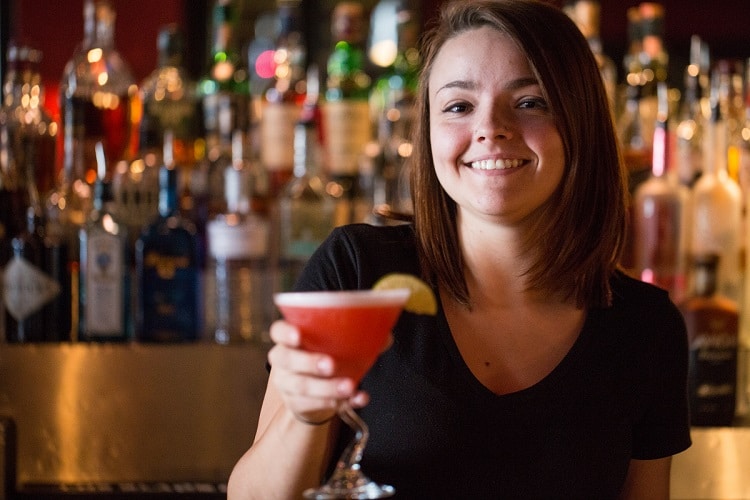 The key when dining at The Left Bank, is to order a variety of small plate apps. A table full of shareables is a wonderful sight, especially with these beautiful options. Lemon charred octopus accompanied by plump salty olives, cheddar corn jalapeno soft polenta, warm brie cheese brulee with blueberry compote and coastal crab toast with pickled cucumbers start any meal off right.
When it comes to The Left Bank's entrees, taste the fresh summer produce in the domestic lamb ragu and summer veggie risotto or the lemon pink peppercorn-seared yellowfin tuna steak. The pan-seared dayboat scallops sit atop a sweet corn and cheddar polenta cake and candied cayenne bacon. It doesn't get much better than that.
Be sure to browse the cocktail menu for some fun and innovative signature drinks like the Left Bank Sangria, as well as some classic favorites, like a 120 old fashioned. Stop in and see for yourself how The Left Bank has set the bar for fine dining in York. 120 N. George St., (717) 843-8010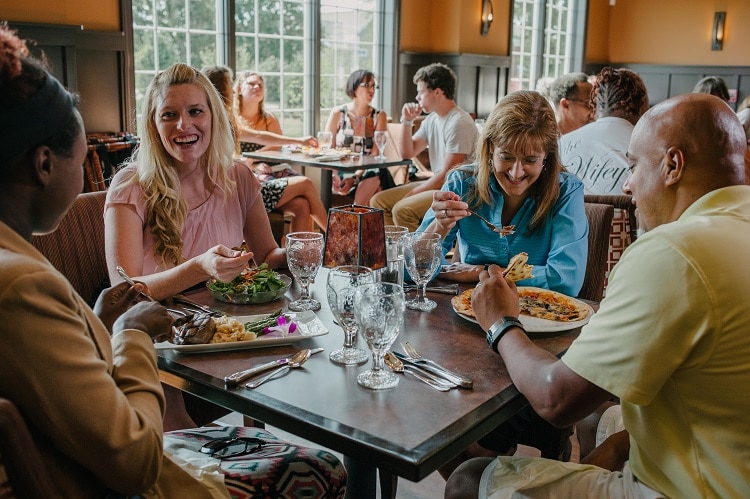 Located just outside of York in Dallastown, Wyndridge Farm serves up farm-fresh spirit with well-crafted fare. Brick oven pizzas are a specialty here; build your own or enjoy one of the suggested selections, including chicken pesto and bacon cheeseburger, and add a craft beer, brewed on-site, to wash it down. If pizza isn't on your radar, take a peek at the oven-roasted wild Maryland rockfish, watercress polenta and red pepper gnocchi, all brought together with a buttery blueberry vinaigrette. And with wholesome summer veggies at their seasonal prime, why not try them in a baked vegetable strudel?
Take the time to enjoy the Wyndridge Farm and all it has to offer, including tours and tastings of its ciders, wine, beers and even housemade sodas. They're all creative food and high-end hospitality in a homey atmosphere. 885 S. Pleasant Ave., Dallastown, (717) 244-9900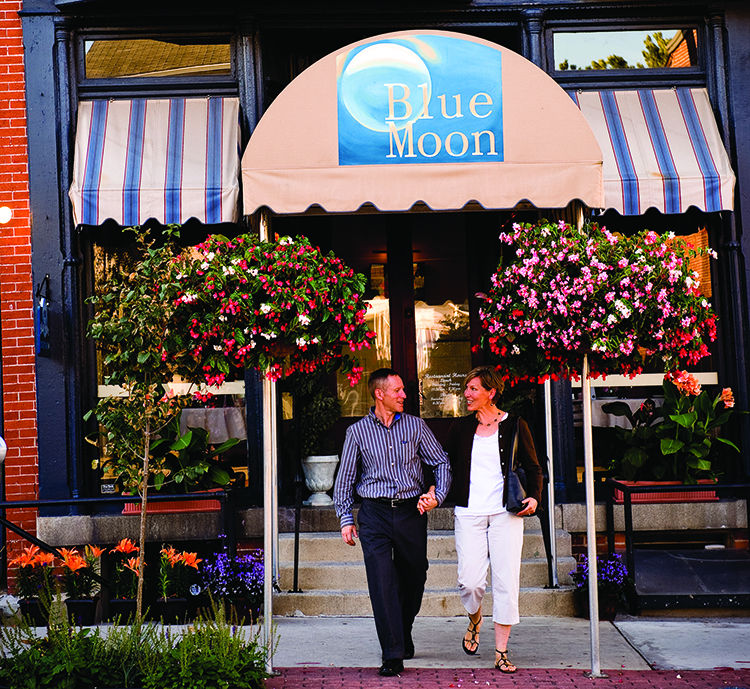 If you've never had the privilege of dining at York Blue Moon, the best way to describe it is "upscale comfort cuisine." The kitchen turns out dishes hearty options like barbeque shrimp and grits to roasted duckling, and there is no shortage of seafood options, including the macaroni and lobster bake blended with smoked gouda, chili oil and of course, bacon.
Vegetarian and vegan guests have not been overlooked. Kimmi's Super Kale Salad includes crunchy Granny Smiths with an agave vinaigrette. Served next to the vegan summer pasta, the textures and flavors balance each other perfectly.
Head into happy hour, offered Tuesday through Friday, with daily specials and plenty of appetizers to share. Keep it simple with bang bang shrimp or beer cheese and soft pretzels. Bring on the adventure with chicken liver pate or hot tuna bites, and enjoy a feel-good environment for all palates. 361 W. Market St., York (717) 854-6664
For truly fine dining experiences, York has so much to offer. Enjoy a meal with loved ones, and relax and savor the creations that make York a culinary destination. Tell us about your great fine dining excursions in York in the comments!
Tutoni's photo:

Tutoni's

Wine photo:

BigStock

Remaining photos:

York County Convention & Visitors Bureau