In the culinary world, 30 years in business is an eternity. Whether it's a burger joint, fine dining or a farm stand, it's pretty rare that a food-related business spans decades upon decades. When one does, it achieves the status of local institution, a place so woven into the community's fabric that it's hard to imagine it ever wasn't there.
So it is with The Village Farmer and Bakery, a homespun farm market and bakery that's been in operation since 1976 in Delaware Water Gap, PA.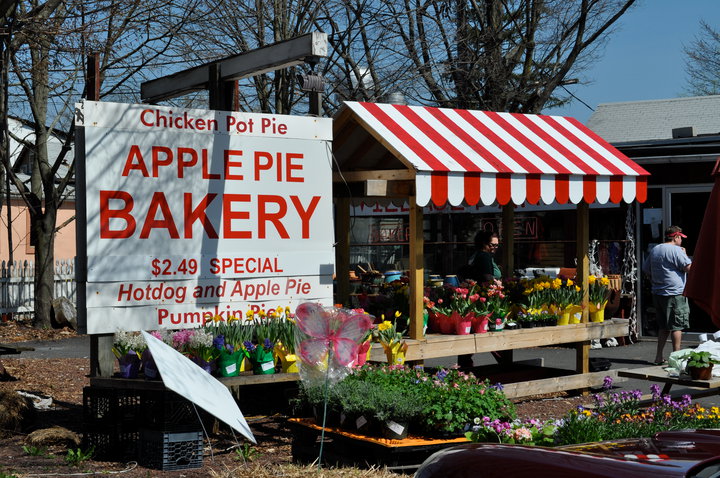 This charming spot hearkens back to a time when "local" wasn't a buzzword, a time when "artisanal" wasn't thrown around the way it is now. It was a time when plenty of incredible produce was grown and sold in Pennsylvania and, tucked into towns and cities, you could find people making and baking things, with care and from scratch. The Village Farmer and Bakery, which sells plenty of produce, flowers and jarred goods, is especially known for its pies, which are made fresh on site.
We chatted with co-owner Susan Cooper about this local fixture's history and future.
PA Eats: Can you give me some background on your bakery? How did it all get started?
Susan Cooper: My husband and I opened The Village Farmer and Bakery in 1976. We started as an open-air farm market and, as our children grew, the business also grew. With all the fresh fruits and vegetables, making pies seemed to be a natural offshoot. We took an old garage on our property and renovated it to house the bakery. Over time, we added another kitchen and a sales floor. Our signature item is apple pie. In fact, we are often referred to as "the Apple Pie Bakery."

Our pot pies are quite the fan favorite! We were featured on the Food Network for our mac-and-cheese pot pie, but the chicken is our most popular.
How have your baking techniques evolved over the decades? Do you use different (or the same) ingredients, techniques and flavor profiles?
Our baking has evolved over time. These days, we are trying to make clean recipes that have as natural ingredients as we can. We removed all high-fructose corn syrup and use only soybean vegetable shortening in our crust. There is no palm oil in our pies. Whenever possible we use Pennsylvania ingredients.
Do you have any baking secrets you can share with us?
Baking secrets? I think some people find it hard to bake at home because it is not exact. Baking times vary. Things like air temperature and humidity change the time and consistency. Just because something says, "bake for 20 minutes," doesn't make it true.
What do you love about PA, and the part of PA where you're located?
We love our area. It is very special because the Delaware Water Gap National Recreation Area surrounds the area. The Appalachian Trail runs right through the town. We have lots of local farms we work with to stock our outdoor farm market, and we use the local produce in our products whenever possible. The bakery uses as much local fruit as we can. We also love finding local products and promoting local artisans by selling their products alongside our fresh-baked goods.
Any plans for the future you can share?
Because of family, we are excited about what the future holds. [The business] is still a Cooper family affair. While my daughter in-law is the only one who actively works here, my kids often fill in during holidays and over busy weeks. My son-in-law and daughter come when we need a break and at busy holidays. My son, who owns the restaurant next door, is always here when we need him. My other son and his wife are also involved. They also have their own business in town — the Edge of the Woods Outfitters.
What are a few business lessons you've learned along the way since 1976?
I have learned that you can't do anything without a great team. You have to evolve over time. What people want to eat has changed over the years. We try to evoke memories of grandma's kitchen with fresh ingredients. The future is coming by development of new bakery items and keeping up with the local farms.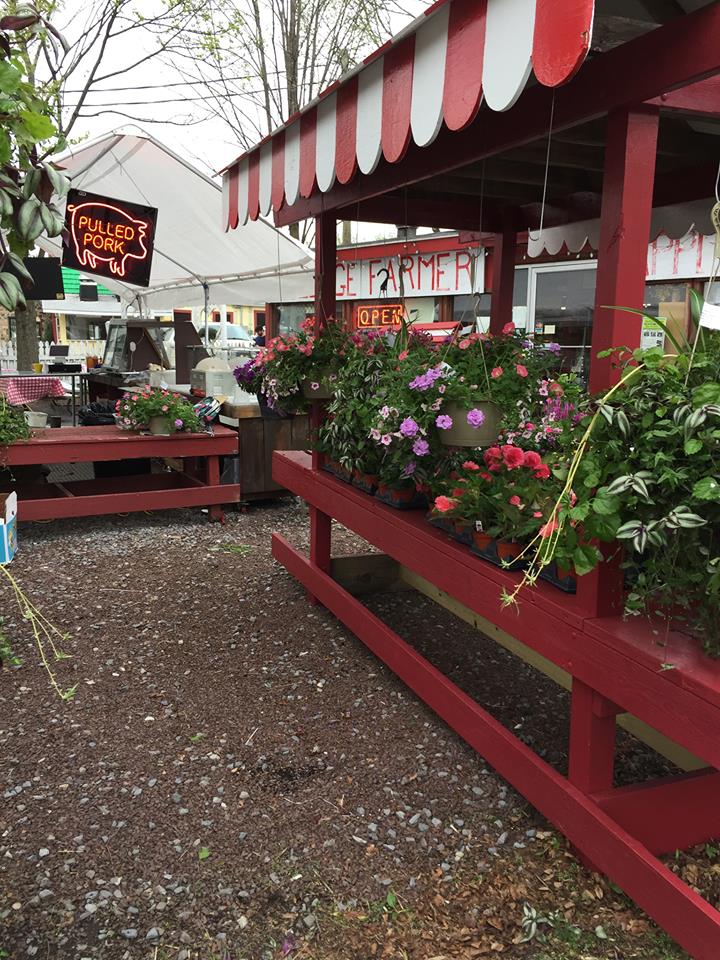 Thanks so much to Susan for sharing a bit of her story and thoughts with us! Keep up with The Village Farmer and Bakery on Facebook, and let us know (if you're a local) which of its pies are your favorite.
Find The Village Farmer and Bakery at 13 Broad St. in Delaware Water Gap; (phone): (570) 476-9440.
Photos:

The Village Farmer and Bakery