This Cheese is Nuts (Avery, 2017) is the newest book from plant-based lifestyle guru and author Julie Piatt. Making nut-based cheeses is all the rage in vegan home kitchens, and this book presents itself as the essential primer. Whether you want to make a cheese plate, a main course or a luscious and creamy dessert, this marvelous and practical book will help guide you through the art of vegan cheesemaking with more than 75 mouthwatering recipes. From brie to burrata, This Cheese is Nuts teaches how to create textures and flavors that are surprisingly akin to their dairy-cheese counterparts.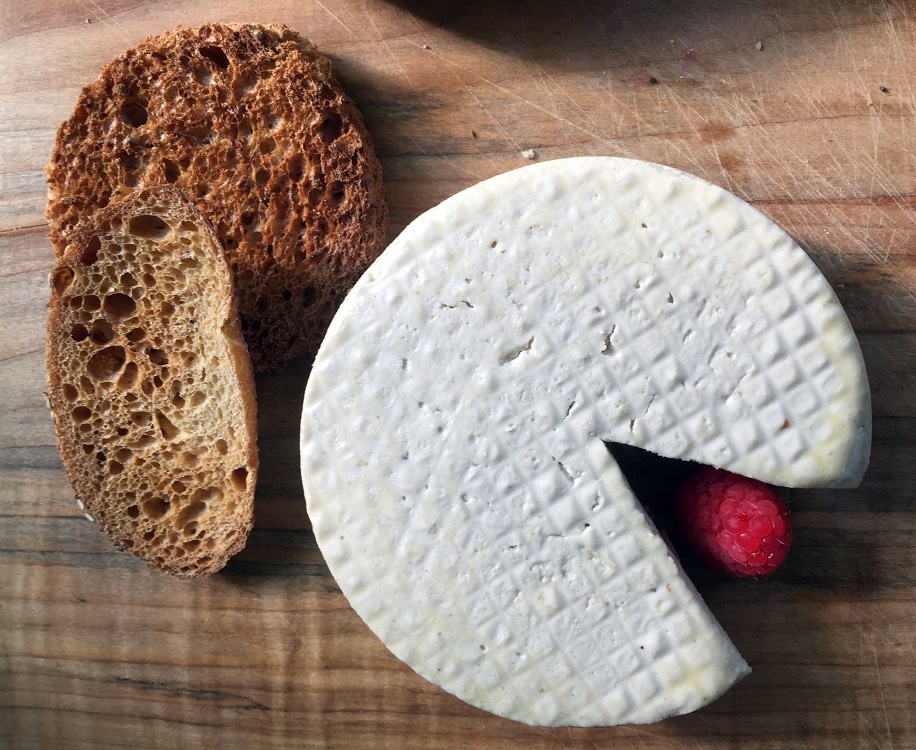 The cookbook is organized in an easy-to-follow, well-planned manner. Like any other craft, after gathering supplies, the key to vegan cheese success is to "measure twice, cut once." Recipes are very specific, meant to be followed to the letter, though there are ways to adapt certain components, if needed. For example, some recipes will call for a food dehydrator but if you don't have one, you can simply use your oven, set to 100 degrees Fahrenheit. 
I made three cheeses from the book. Some recipes call for common ingredients, while others are more obscure. To make the gorgonzola, for example, you'll need spirulina along with acidophilus. When one of the recipes called for Irish moss, I thought that I was going to make a terrarium rather than a hunk of cheese but, as I learned, Irish moss is much like rejuvelac, and both are used as thickening agents to help the cheeses develop a solid texture. Once I got the hang of the recipes, it was smooth sailing. My family enjoyed brie, triple creme, and a dreamy gorgonzola.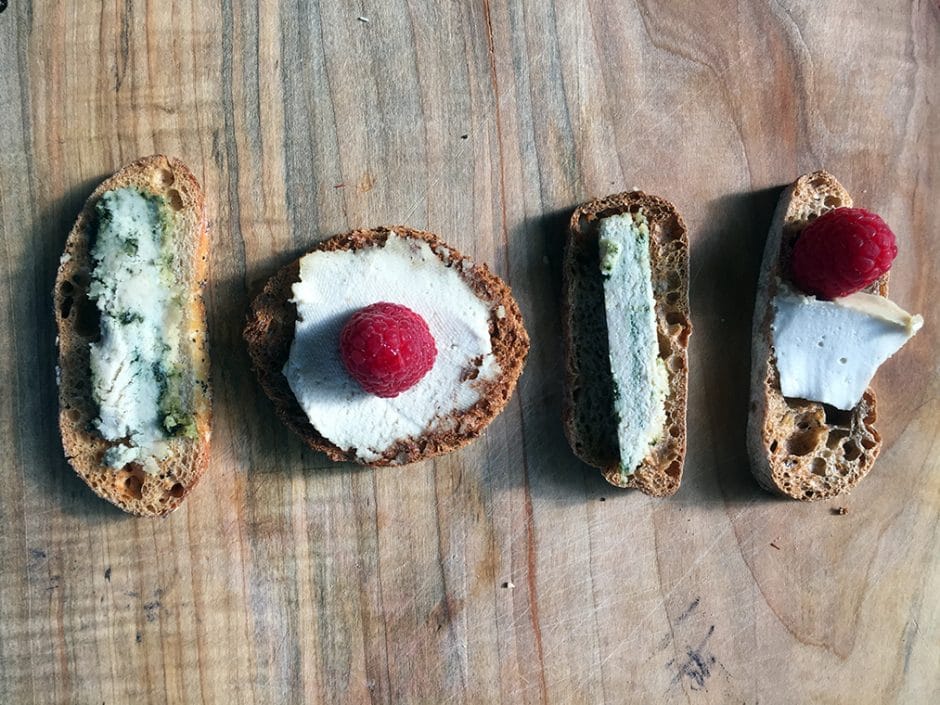 You'll need time, not only to make the cheeses, but also to gather the ingredients. Specific instructions, the right utensils and excellent ingredients are all keys to a successful end-product. Thanks to Mom's Organic Market, I was able to find less common ingredients like the Irish Moss and spirulina powder. Of course, you'll need lots of raw nuts, including cashews, almonds and macadamia, to name a few. If you plan on regularly making vegan cheese, it might be best to purchase the nuts in bulk to save some cash.
Five Cheesy Tips to Get Started with This Cheese is Nuts
After you get the book, read it thoroughly. It is an informative and artfully crafted read by Piatt, who is quite the wordsmith. The photos alone are works of art.

Start simple with one of the less complicated recipes.

Make a list of the supplies that you'll need.

When you're ready to make the cheese, create a kitchen environment that will accommodate new gadgets and the 24-hour presence of a working food dehydrator.

Be mindful that the turnaround time for a finished cheese might be three days to a week.

Vegan cheeses are delicious, but they are not low-calorie foods. With added raw nuts and oils, there are saturated fats in each bite. However, serve on a dark rusk with vegetables and you will have a slice of heaven in your hands.
Once you serve your cheese to friends and family, someone is bound to say, "This cheese is nuts!" It's just that good.