According to the US Census Bureau, 43.6% of Philadelphians are Black. This figure makes it kind of crazy that, up until recently, there were no Black-owned breweries in the city.
But really — is it so hard to believe? Since its inception, the craft beer industry has been white-male-dominated, both in terms of brewery ownership and consumer demographics. A 2021 study conducted by the Brewer's Association found that 93.5% of breweries in the US are white-owned, and a another article on the same site aggregated data from studies by Nielsen Spectra and Harris polls, showing that non-white people constitute between 14.5% and 19% of the craft beer drinking population. Entrepreneurship can be an extreme uphill battle for Black Americans, as they face systematic oppression and racist structures that make it difficult to access start-up capital and real estate, and if craft beer feels like a white space marketed to white consumers, it all adds up to a frustrating picture of why so few breweries are Black-owned.
Slowly, however, things are starting to change. Philadelphia is now home to its first Black-owned craft brewery, Two Locals Brewing Co., founded by brothers Richard and Mengistu Koilor. Mengistu was born in Liberia and Richard was born and raised in Philadelphia; the brothers grew up together in West Philly. What began as a homebrewing hobby in 2016 quickly blossomed into a deep involvement in the local homebrewing community, and in 2019, they established Two Locals as a nomadic brewery. This means that they made beer on other brewery's systems and sold mostly through pop-ups and special events.
Now, the brothers are on the cusp of opening their flagship brewery in University City in the Spring or Summer of 2023. We were excited to chat with Mengistu Koilor to learn more about the journey that Two Locals Brewing has been on so far!
PA Eats: How did craft beer first come into your lives?
Mengistu Koilor: We drink a lot of beer and have always shared a love for it. Prior to homebrewing, we spent time in bars and breweries drinking beer and getting to understand the flavor profiles of beer, and figuring out what we really enjoyed.
What inspired you to buy that first homebrewing kit? What were your first brewing attempts like?
Our love of beer was the impetus for homebrewing. One day we were having a beer and Rich said to me, "Why don't we try to make our own beer?" I never thought about it but he said he was thinking about getting a homebrewing kit and trying his hand at beer making. So, he eventually bought the kit and made an English Red Ale which turned out pretty good. He started bringing the homebrew kit to my house and we set off on our brewing journey circa 2016.
What drove you to take your passion for brewing to a professional level, instead of just sticking with it as a hobby?
We always wanted to do something entrepreneurial, and the response that we received from folks who tasted the beer gave us confidence to take things to the next level.
What were some turning points in your journey from hobby brewers to becoming Two Locals Brewing Co.?
Once we realized we wanted to have a business, we decided to incorporate in 2018 by setting up our LLC. We started spending even more time getting to know folks in the industry and basically learning as much as we could about the craft of beer making as well as how the operations are run.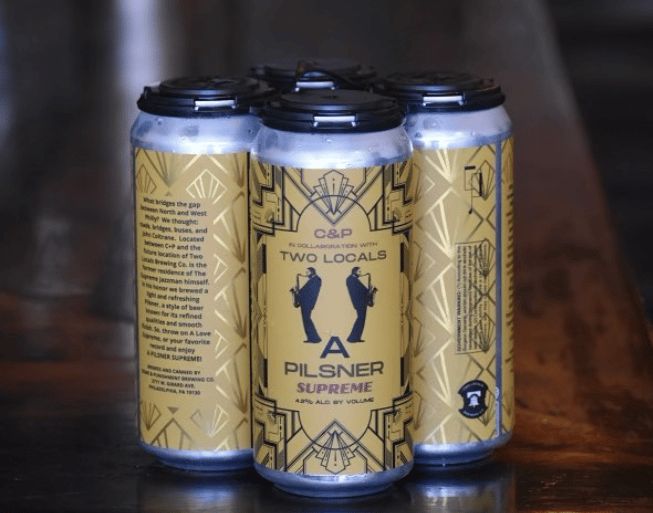 You've spread the word about yourselves through pop-ups, collaborations and other grassroots efforts. Is this by design?
Our approach to marketing was very organic. We created a social media platform and started posting little by little, but more importantly we were always popping up or spending time in the industry. Meeting the creators/owners is always the best marketing, and it's something we want to continue to do as part of our business model.
How would you describe your style of beer? What inspires you?
We plan to have the classic styles of beers on our menu when we open: lagers, pilsners, ales, stouts, etc. We have some other ideas in mind that we don't want to disclose at the moment but we will keep it interesting and fun while thinking about our audience.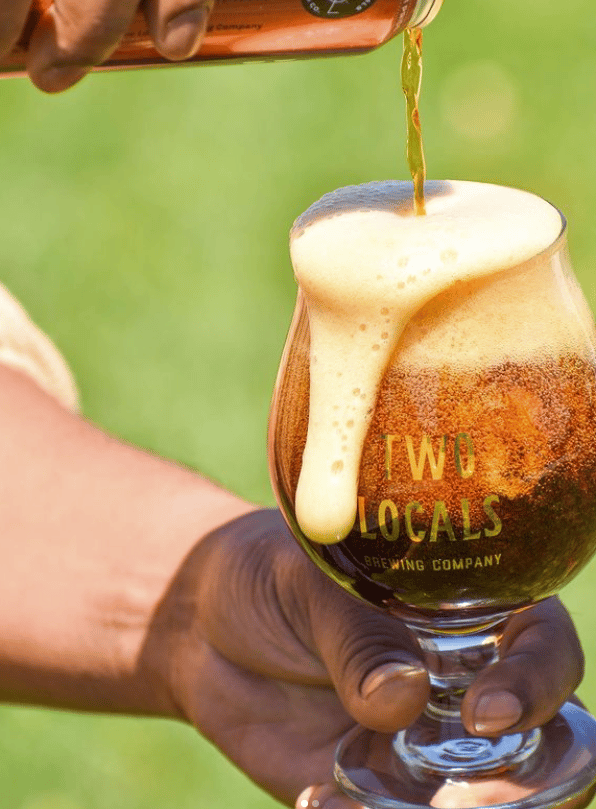 Congrats on the space in University City! How did you find the space, and what made it feel right to you?
We found our space through a real estate broker. We were actually approached with the opportunity. We met the landlord several times, had in-depth discussions around what we both believed to be a good opportunity, and really loved the idea of being in West Philly, which is where we grew up.
On your website, you note, "The more we got into the brewing industry, the more we realized the lack of black brewers and black owned breweries." From your perspective, why do you think that is? How do you feel the craft brewing community can be more inclusive to brewers and brewery owners?
I think the lack of representation, visibility, and transparency in access to financial resources is what leads to the lack of diversity in the craft beer industry, and generally across all businesses. Our hope is that others will see our faces and believe that they can also join this industry. Access to capital is very difficult, but with perseverance you can find the opportunities that are right for you. It's never easy, as we've seen and continue to see.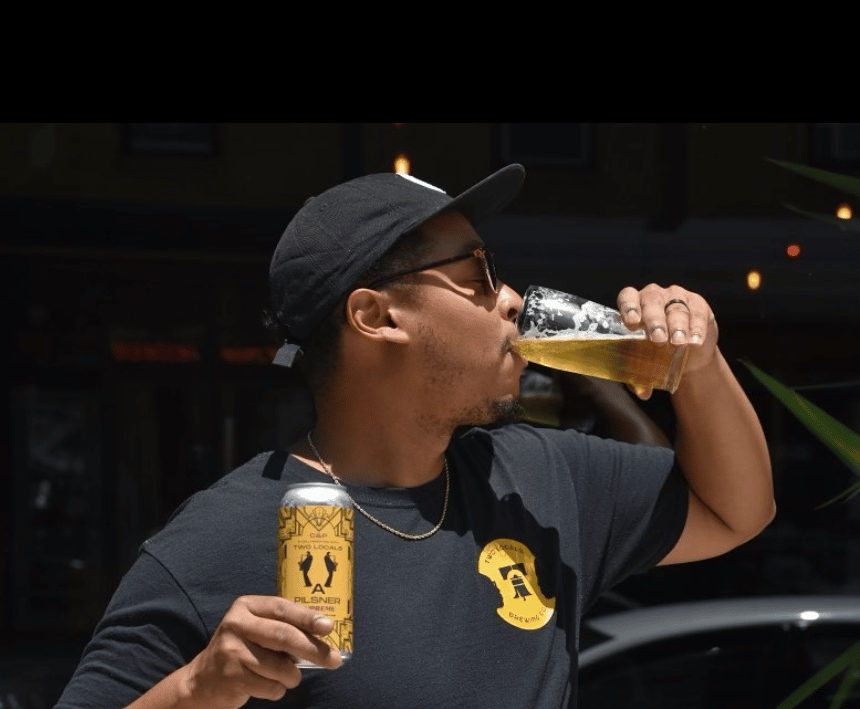 Until your brewery is open, what's the best way for people to find you and buy your beers?
If you live in Philly and neighboring counties, just go into you local beverage store, bar or restaurant and ask them if they carry Two Locals Brewing Co. beer. If not, then let them know that they should carry it! This is honestly the best way to get our beers out into more places. There needs to be a demand for it.
Two Locals Brewing Co. does sometimes sell cans at Craft Hall in Fishtown; keep an eye on its website and Instagram to know when fresh beer has dropped, and for updates on the opening of the Two Locals brewery in University City!
This series is made possible by support from the Pennsylvania Malt and Brewed Beverage Industry Promotion Board and grant funding from the Pennsylvania Liquor Control Board.
Photos:

Courtesy of Two Locals Brewing Co.