Since the 1930s, the cheesesteak (pronounced "jeeze-take" by locals) has been known as a signature sandwich in Philadelphia. So, who better to take this edible homage to its next decadent level than the dynamic culinary team behind Vedge, the city's vegan mecca.
In August of 2017, Kate Jacoby and Rich Landau transformed a former eyeglass store next to their street food bar V Street into a funky pop-culture fast-food haven called Wiz Kid. Expert counter service and an all-vegan menu, make this quick hop from Rittenhouse Square a must-visit destination.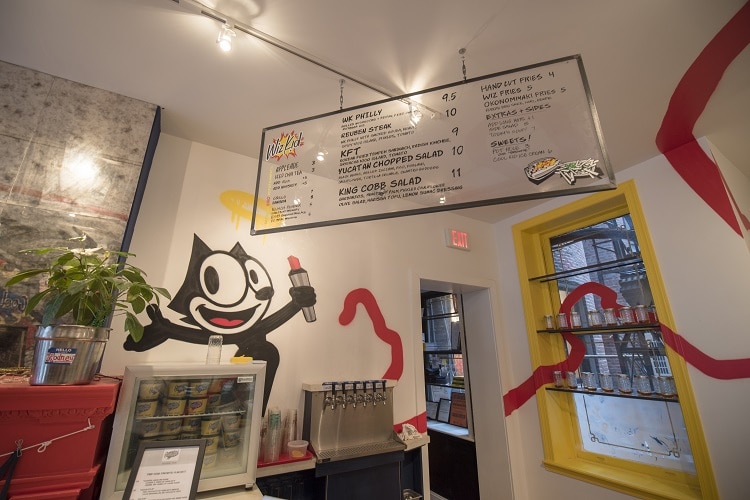 The straightforward menu includes a killer Reuben steak, a Korean fried tempeh sandwich and hand-cut "wiz fries" to keep even the staunchest carnivore captivated. But, the seitan cheesesteak, dubbed "WK (Wiz Kid) Philly," is the star of this show.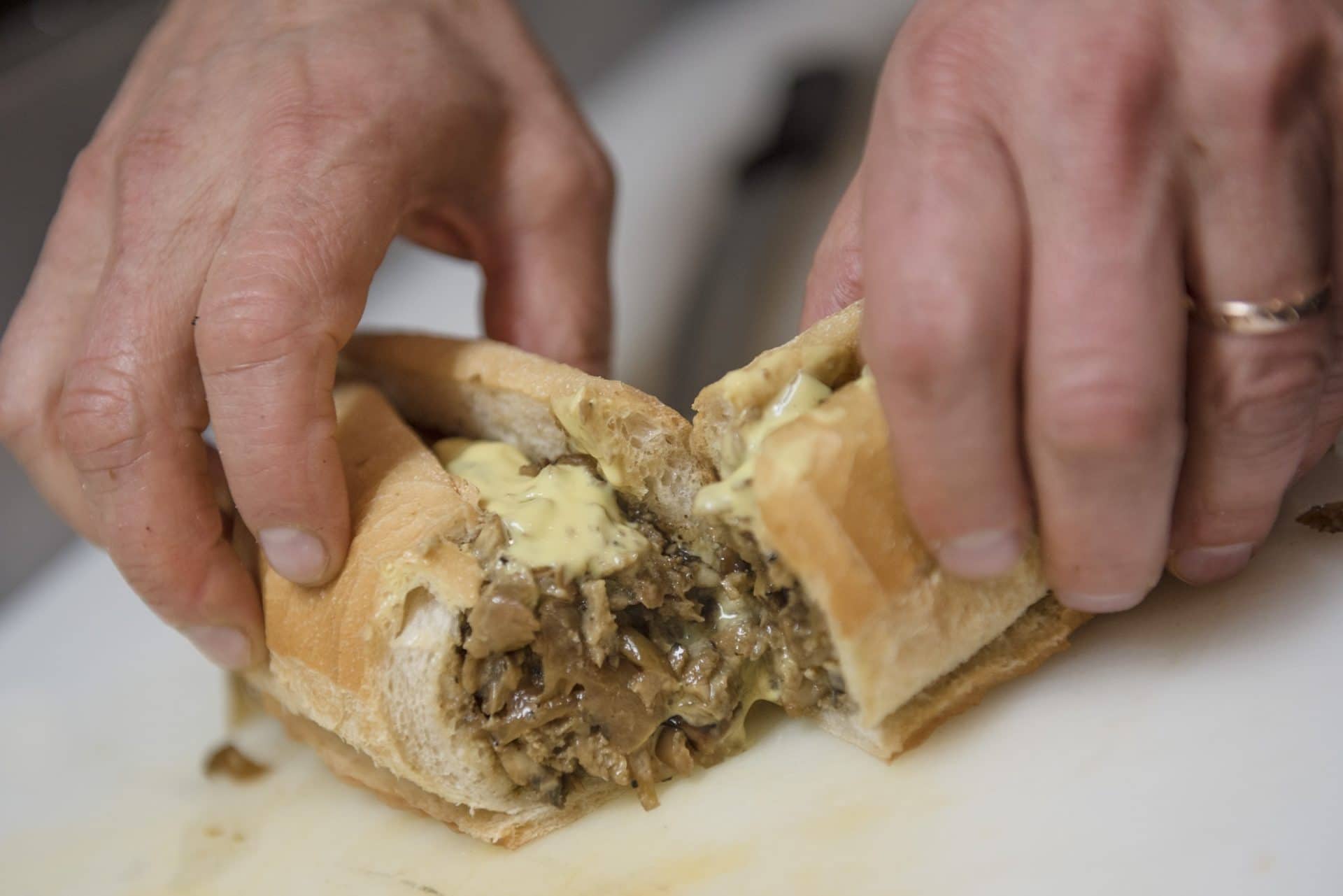 "We wanted to offer an authentic and fun option to the vegan community here in town," notes Landau about his version of the Philly cheesesteak. "The omnivore population is coming on strong to the concept, too!"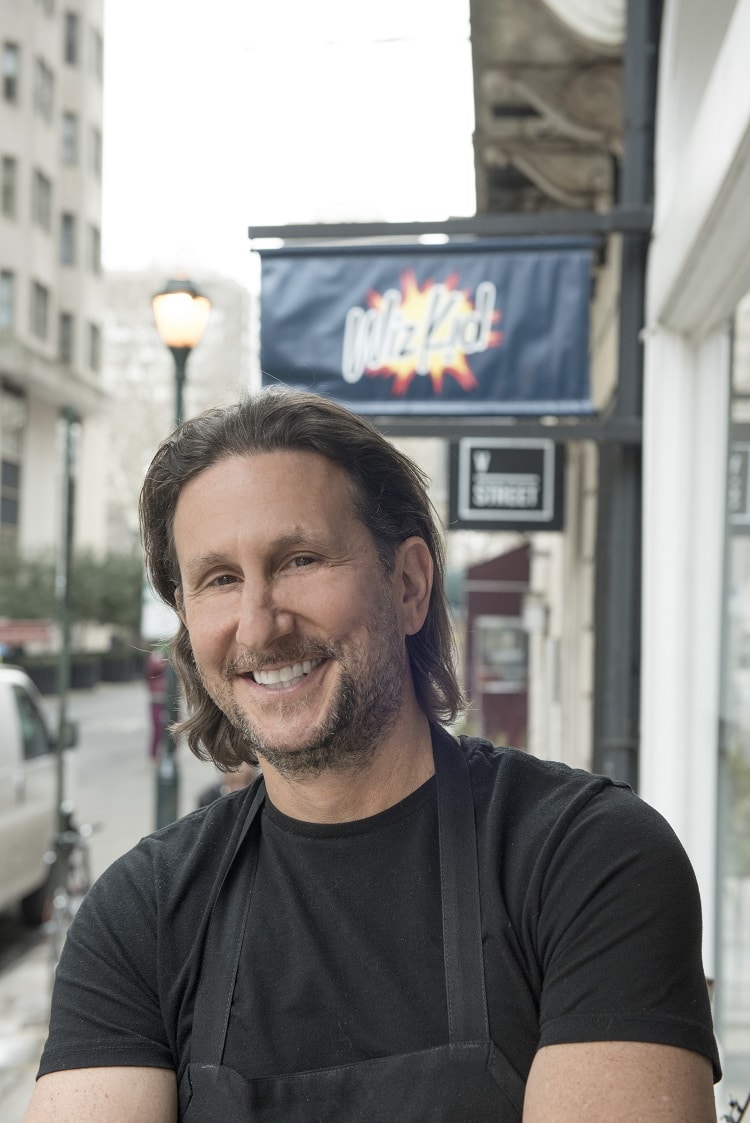 Want to know what goes into making this ooey-gooey, sink-your-teeth-into concoction? We have the info here, but you really need to inhale (and taste) in person to appreciate this bite!
Step 1: The Seitan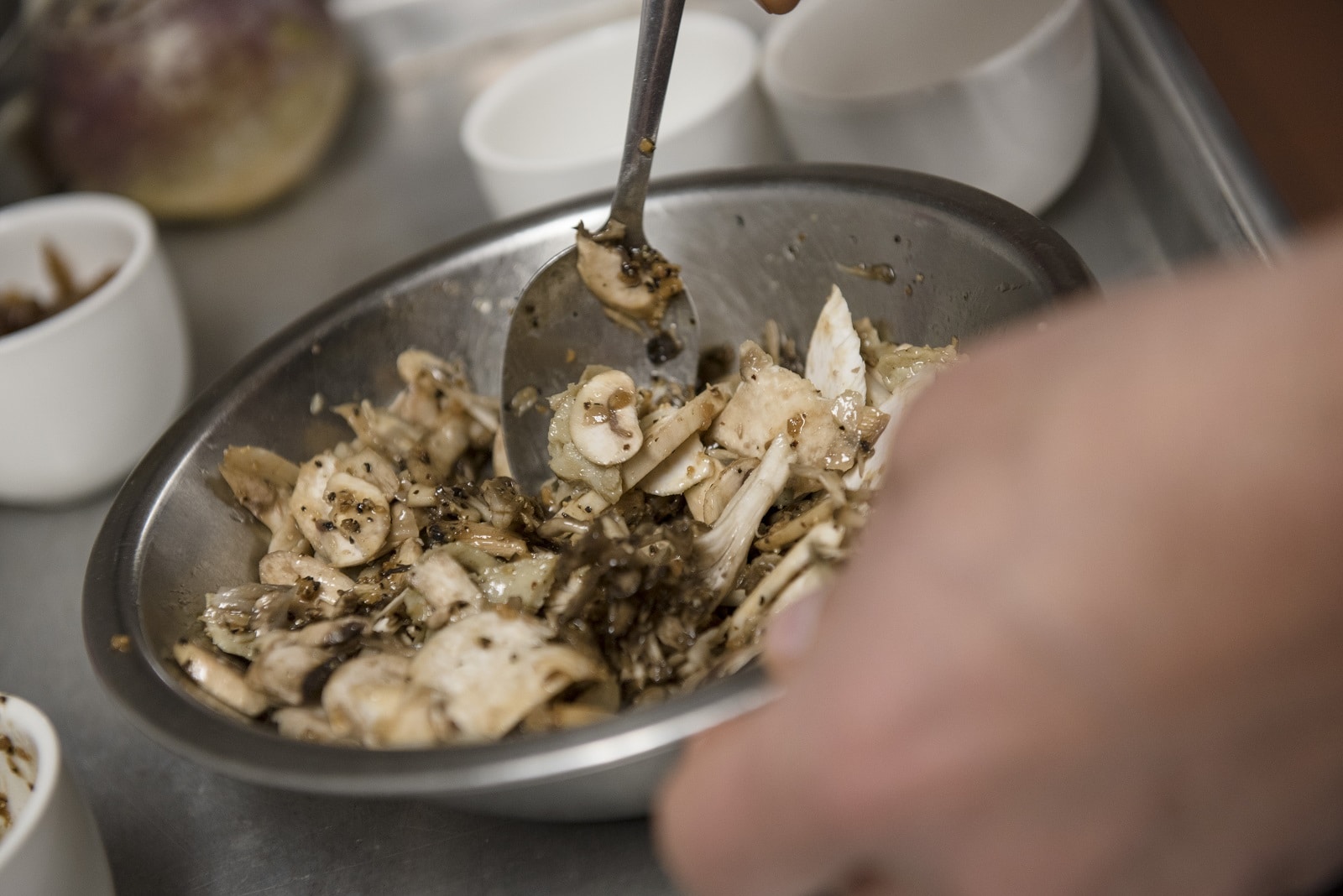 Seitan (wheat gluten meat substitute) procured from

Ray's Seitan

in Allentown (a relationship that Landau has cherished for years) and mushrooms are marinated for 24 hours in a balanced blend of garlic, sunflower oil, tamari, steak spices, vinegar and nutritional yeast, which gets the mixture nice and juicy.
Step 2: The Grill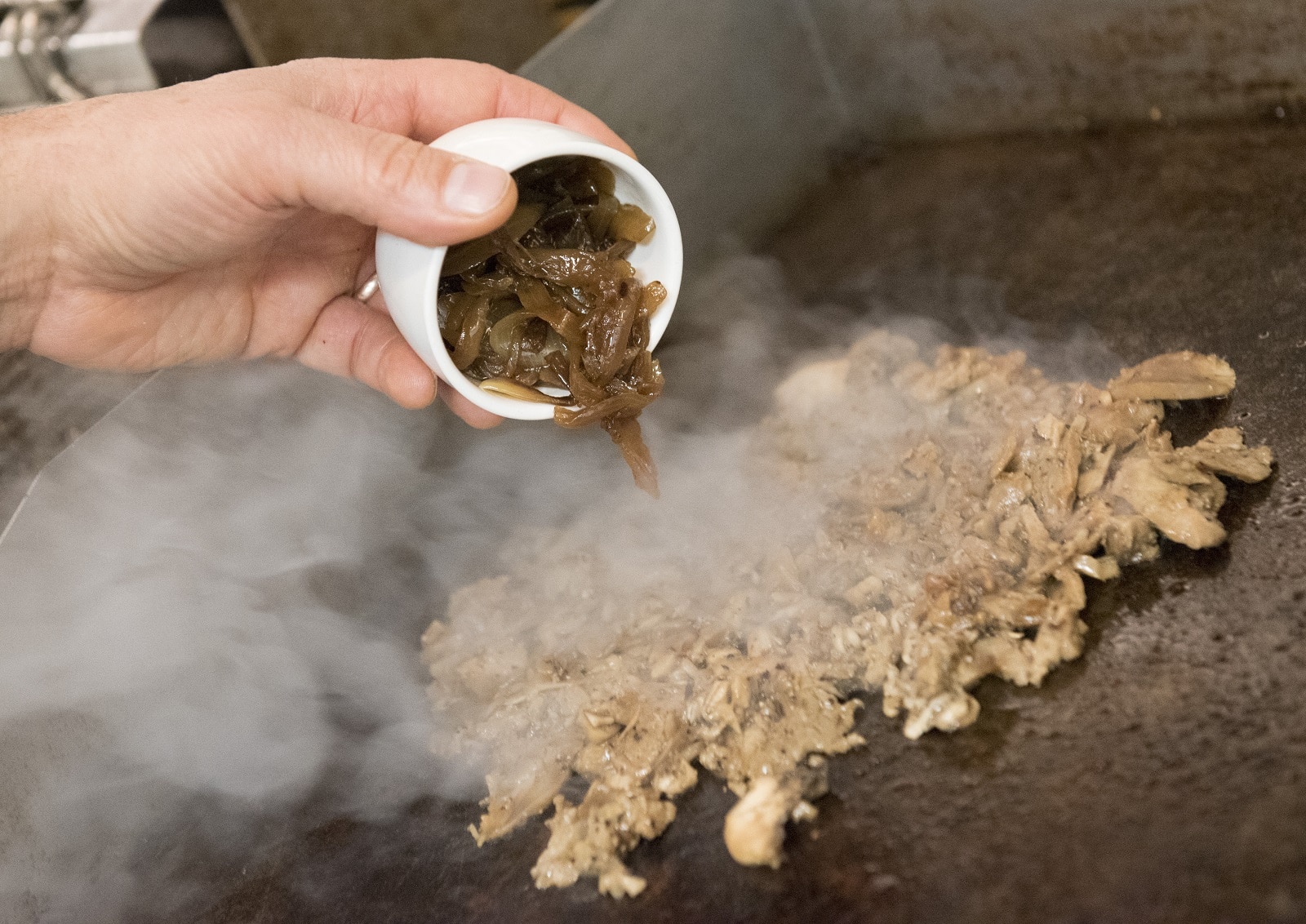 The "steak" is tossed on the grill to sizzle for a few minutes before caramelized onions (which are fried all day long) are added to sweeten the flavor. Ah, the aroma!
Step 3: The Roll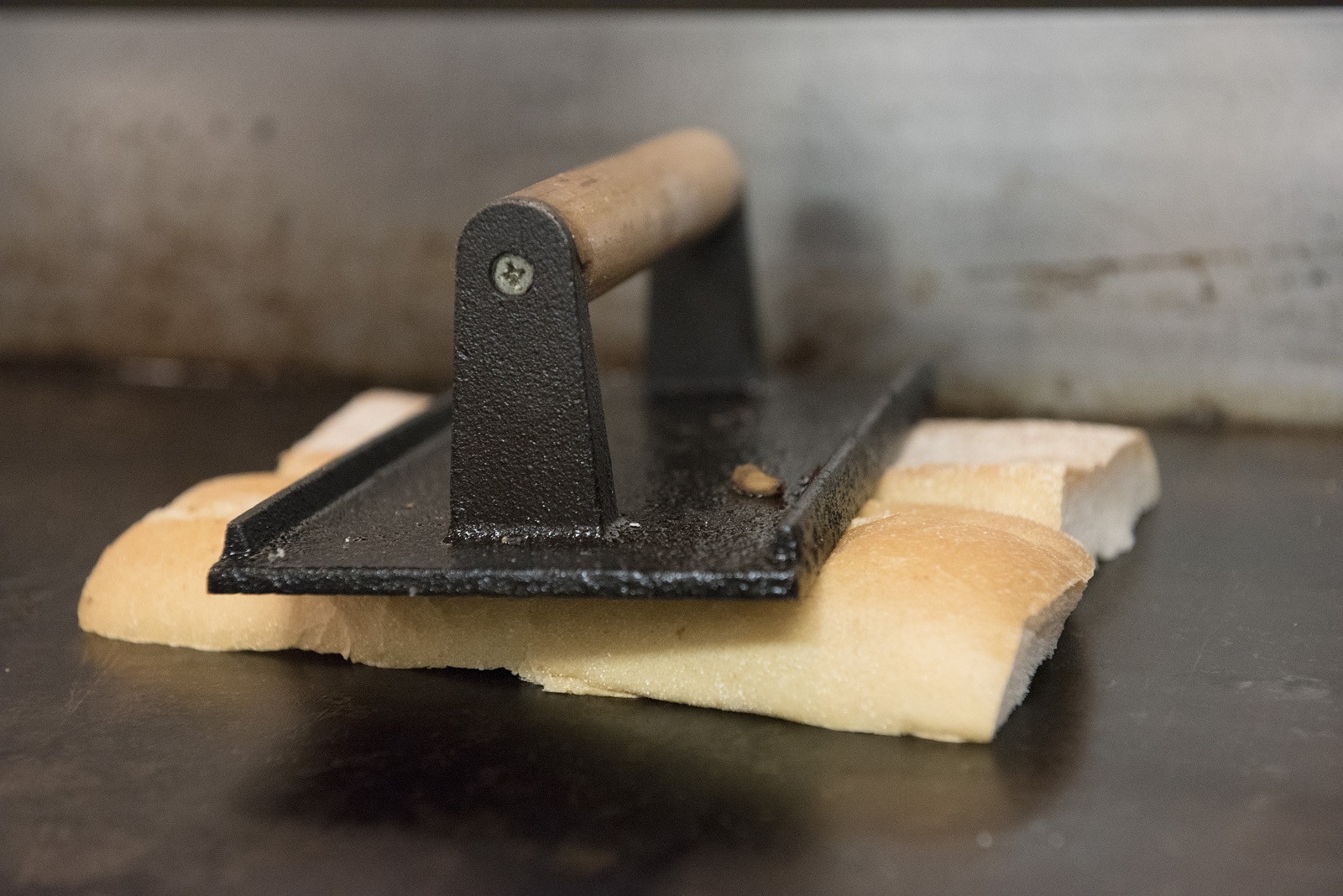 As the "steak" is chopped and flipped, the roll from Philadelphia's own

Baker Street Bread

is split, pressed and toasted on the grill.
Step 4: The Wiz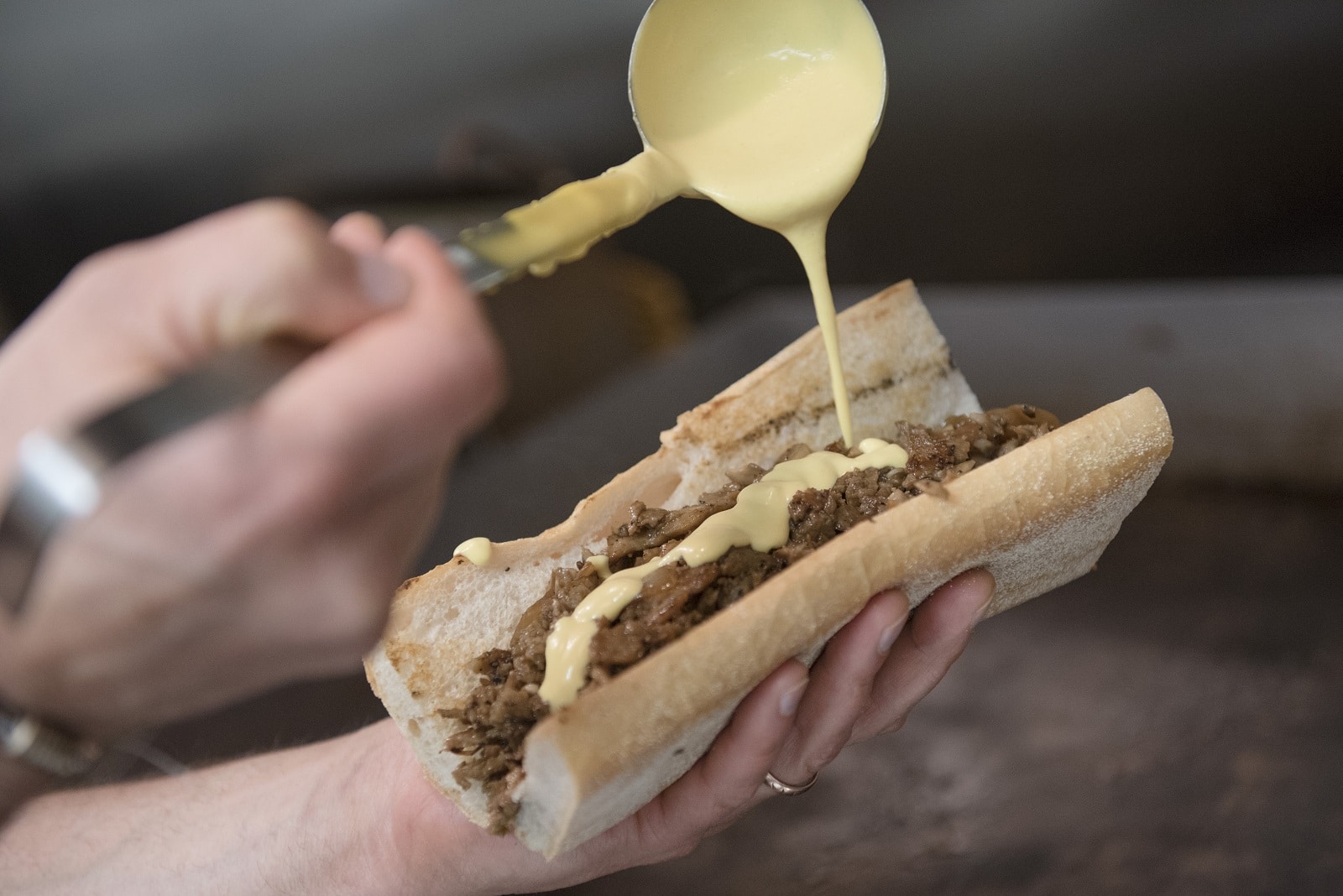 Scoops of "steak" are stuffed into the crisped roll and liberally drizzled with signature "wiz" made of rutabaga, garlic, soy, miso, white pepper and nutritional yeast. 
There you have it: arguably one of the finest vegan cheesesteaks in the city. Thanks to Chef Landau and the Wiz Kid team for showing us how it's done!
Wiz Kid Philly is located at 124 S. 19th St., Philadelphia; (267) 639-5764.