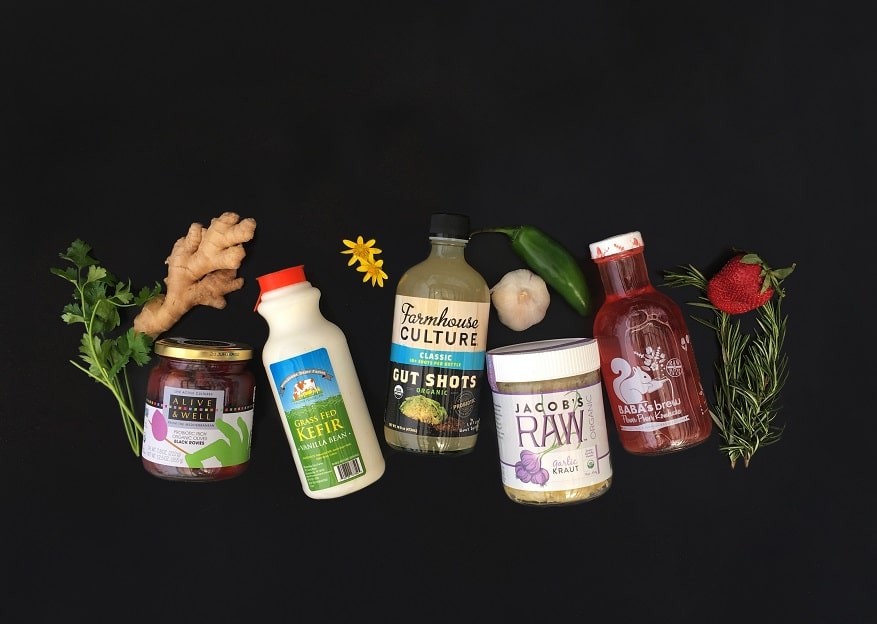 Spring means taking time to refresh, reorganize and declutter. Finding time and motivation to clean out closets or organize the house can be tough, so why not start spring cleaning from within? Boosting your immune system and supporting gut health can be as simple as introducing probiotics into your diet.
Your body is full of bacteria, both good and bad. One of Kimberton Whole Foods' best selling probiotic brands, Renew Life, describes probiotics as the "friendly" microbes within the gut that can support both digestive and immune health. Stress and poor diet can reduce the amount of helpful probiotics, but luckily, these live active cultures are found naturally in fermented and uncooked foods like yogurt, kefir, cottage cheese, sauerkraut, pickled veggies, kombucha and kimchi.
PA Eats tested a selection of probiotic-rich products straight from the shelves of Kimberton Whole Foods. This versatile list offers several different ways to energize your body with the healing properties of probiotics.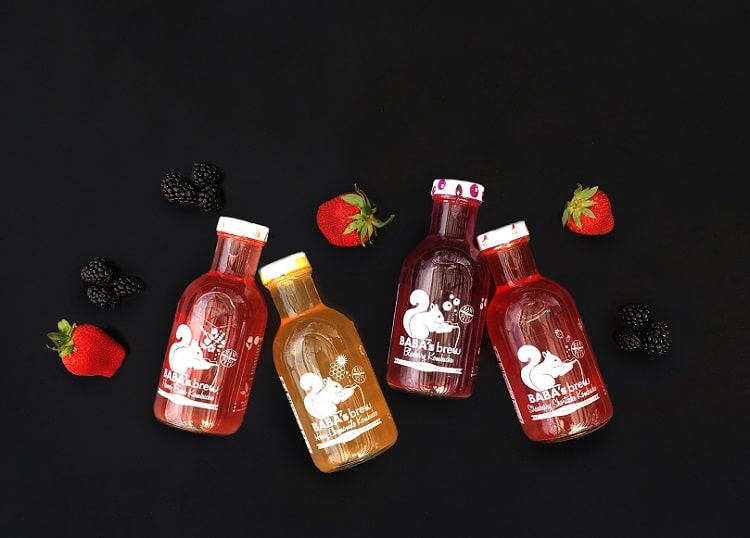 Flower Power, Hibiscus, Honey Chamomile, Blueberry, Asian Pear Ginger, Strawberry Shortcake (varies by location)
Inspired by her childhood in Serbia, Olga Sorenzo starting brewing small batches of kombucha in Phoenixville. For those new to the brew, Baba's explains that kombucha is a raw brewed drink made by hand from sweet tea and a kombucha culture known as a "SCOBY" (Symbiotic Culture Of Bacteria and Yeast). The nano-brew is naturally bubbly, full of antioxidants and low in sugar, and it uses only fair trade organic ingredients infused with seasonal produce. Baba's staple and seasonal flavors are on tap at KWF's Downingtown, Kimberton and Malvern locations for single serves or growler fills.
Our Thoughts: We sampled Baba's hibiscus kombucha. Refreshing with a subtle floral taste, just a bit sweet and containing only six grams of sugar and 50 calories per bottle, Baba's Brew is a healthy and satisfying afternoon pick-me-up.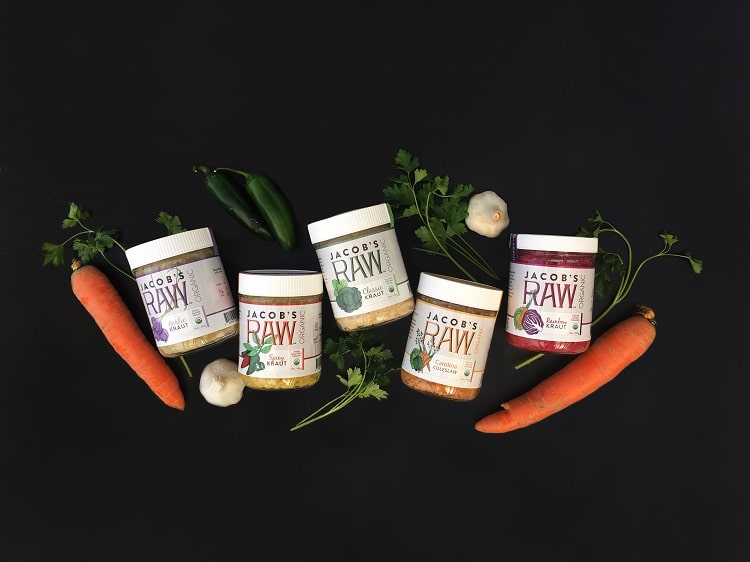 Caraway, Carolina, Classic, Garlic, Rainbow & Spicy (varies by location)
This local, family-owned business operates under the name of son Jacob, the inspiration for turning the family's homemade krauts into a livelihood. While fermenting veggies is an ancient practice for extending the life of a harvest well into the coming seasons, less known to many is that the lactic acid fermentation process packs live active cultures into each jar. Jacob's Raw notes that today's food industry preservation techniques often eliminate the nutrients inside veggies, but Jacob's fermentation process protects the "good stuff" and has even been known to boost the levels of vitamin C and digestive enzymes. Kimberton Whole Foods also carries Jacob's probiotic-rich tonics.
Our Thoughts: Our taste-tester sample Jacob's Spicy Kraut. Tangy, spicy and smoky all at once, Jacob's kraut is flavorful enough to snack on straight from the jar and works as a great side dish with any meal.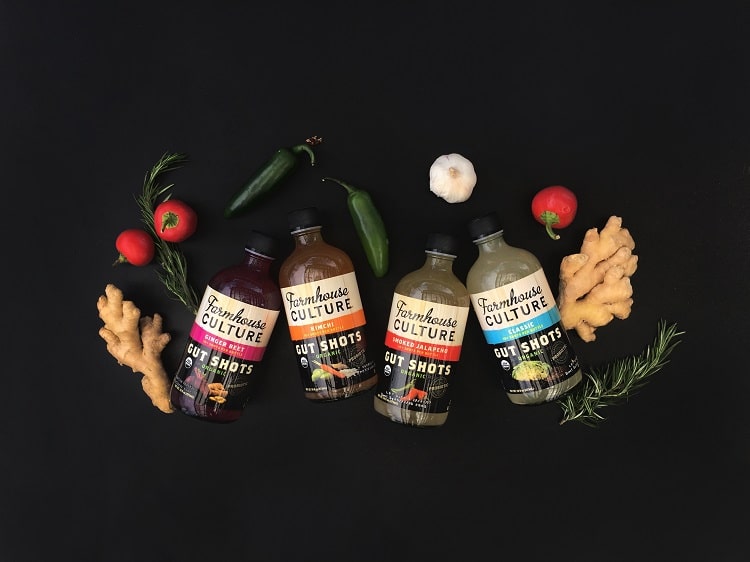 Classic, Garlic Dill Pickle, Ginger Beet, Kimchi, Smoked Jalapeno (varies by location)
Founder Kathryn Lukas, a "food alchemist," has been at the forefront of the resurgence of probiotic-rich foods. Farmhouse Culture recipes bring together ancient fermentation techniques with unique flavors to create concentrated shots filled with nutrients. Try the Garlic Dill Pickle or Smoked Jalapeño gut shots.
Our Thoughts: We love the robust, hearty flavor and spicy bite of the Ginger Beet Gut Shot, the product we sampled. Take two shots of this bold blend to start your day, or enjoy in a homemade salad dressing recipe.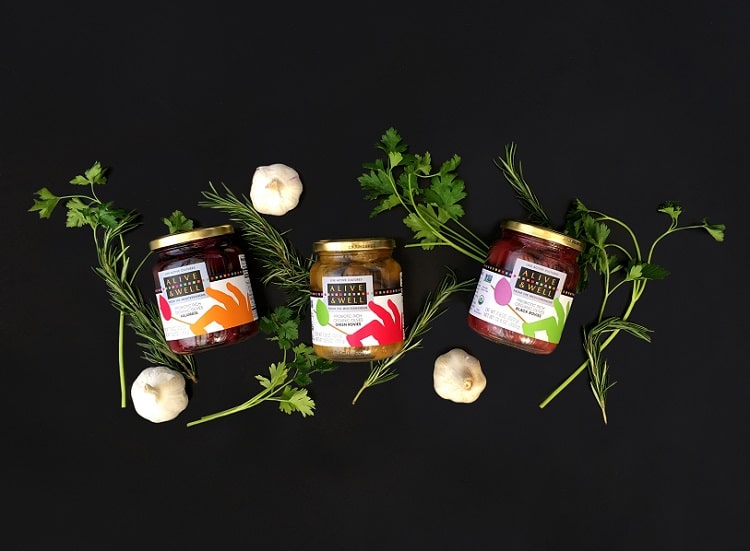 Available varieties: Kalamata, Green & Black Rovies
These olives are grown on small family farms and village co-ops in Greece, where the brining process ferments raw organic olives, making them rich in probiotics. Alive & Well jars Kalamata, black and green greek olives that can only be found at KWF and other natural grocers.
Our Thoughts: The Kalamata olives we tried were meaty with a bold, briney taste that's perfectly salty. The flavor is a wonderful complement to rich meats and cheeses, making these olives a worthy addition to a charcuterie board.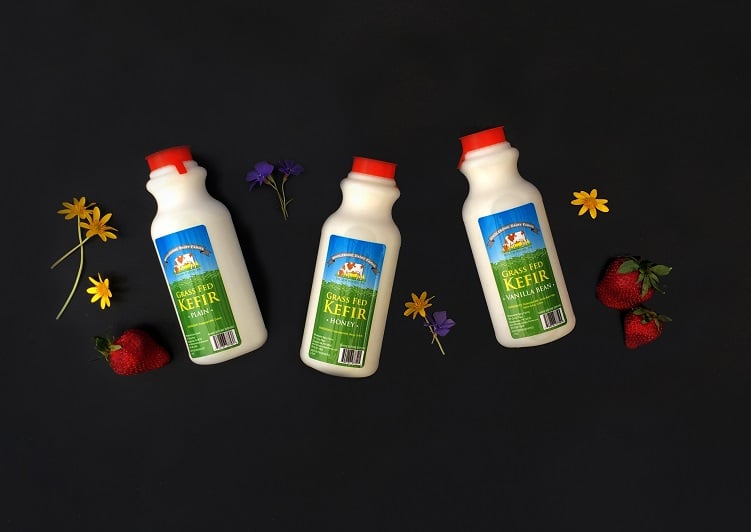 Wholesome Dairy Farms in Oley Valley produces all of its dairy products using milk from cows that are grass-fed, which creates a cleaner milk and leaves a smaller carbon footprint. The company's kefir starts with grass-fed cow's milk that is fermented to create a smooth, probiotic-rich dairy beverage.
Our Thoughts: Tangy and tart, the kefir is a wonderful base for a balanced and nutrient-rich smoothie — just add fresh fruit!
In addition to these five products, you can also find a wide variety of probiotic supplements including MegaFoods, Garden of Life and Renew Life at your local Kimberton Whole Foods grocer. Each KWF location has an extensive apothecary department with knowledgeable and helpful staff members who can assist you in finding the probiotic supplement that is best for you.
Want more info on probiotics? Check out Kimberton Whole Food's online Health Notes.
Visit your nearest Kimberton Whole Foods at these six locations: Collegeville, (484) 971-6055; Kimberton, (610) 935-1444; Downingtown, (610) 873-8225; Malvern, (484) 324-2800; Douglassville, (610) 385-1588; and Ottsville, (610) 847-2419.
Kefir photo:

Kimberton Whole Foods

Remaining photos:

Morgan Paese