PA Eats recently learned that Phoenixville will be gaining a new addition to its restaurant roster in the near future! Sedona Taphouse will be opening its doors at 131 Bridge Street in Phoenixville and bringing with it a top-notch craft beer selection, an expansive wine list, creative cocktails and elegant comfort food offerings, all with a local touch.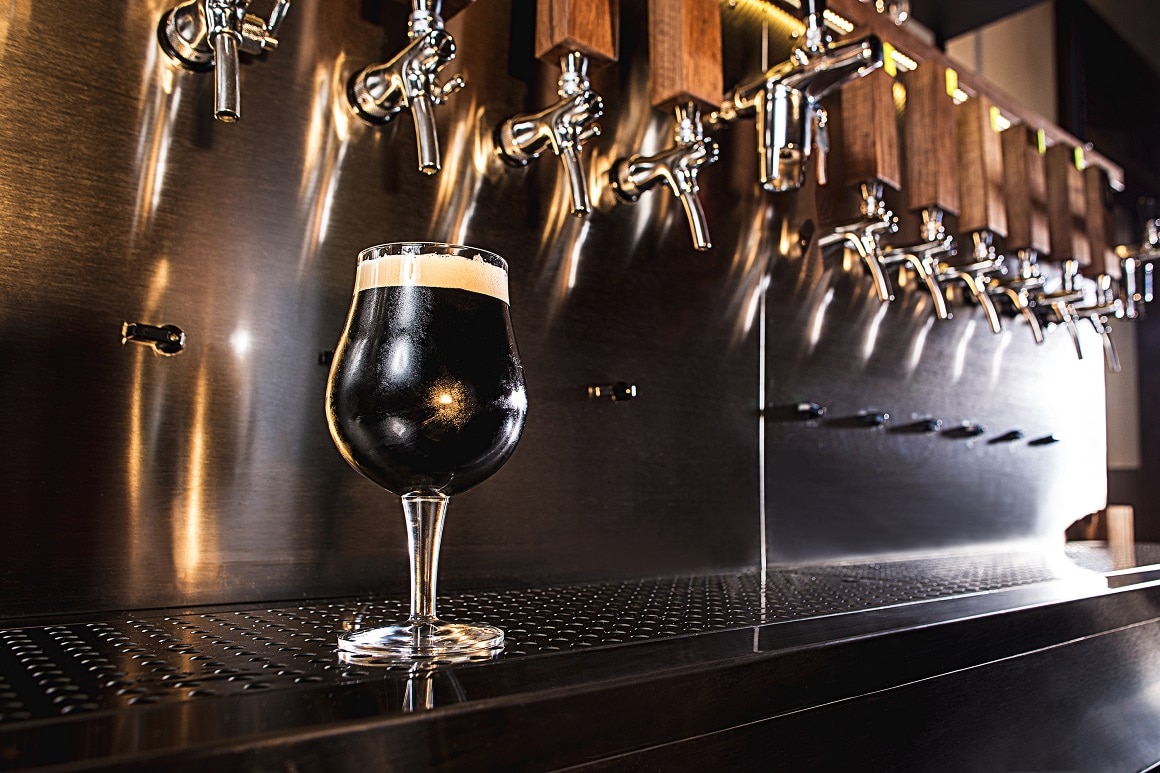 If the other Sedona Taphouse locations provide any hints, here's what we can expect from the new Phoenixville outpost once it's open for business:
Comfortable, Elegant Dining
Guests are immediately welcomed into Sedona Taphouse by the warm and sophisticated environment. The stylish dining atmosphere provides a comfortable place for diners to enjoy their meal.
Incredible Bar Program
For those who adore a craft beer, a glass of wine or a creative cocktail with their meal, Sedona Taphouse goes above and beyond. With numerous awards for its extensive and intriguing craft beer list (it received a "World Class" rating by Beer Advocate), it's easy to see that Sedona Taphouse is committed to offering the best craft beer offerings for its patrons. For wine lovers, whites, reds, sparkling options and more fill the menu, and those who fancy a well-made cocktail will find the drinks list to their liking, too.
Quality, Handcrafted Menu Offerings
Most of the Sedona Taphouse restaurants offer lunch, dinner, Sunday brunch and a prix fixe menu on Sunday. Braveheart Choice Black Angus beef and fresh seafood are popular items at Sedona Taphouse. Some of the dishes which are on the menus at other locations include the following: goat cheese and tomato jam bruschetta, Sedona crab cakes, Roman Parmesan crusted chicken, filet fontina marsala, crab-stuffed shrimp, surf and turf pasta, and other intriguing dishes.
Sides and toppings will also draw you in, once you see what the menu holds, including garlic whipped potatoes, grilled asparagus, Sedona Taphouse bacon succotash, citrus tomato garlic sauce with feta, marsala sauce, and other must-have accompaniments. Small plates and dessert offerings are also sure to please.
Community-Focused Philosophy
Another reason to dine at Sedona Taphouse once the doors swing open in Phoenixville? Its commitment to the local community. Sedona Taphouse operates on a community-focused philosophy and wants to pay it forward to individuals in the local community. Sedona Taphouse locations are known to be involved in many charitable endeavors, in addition to offering discounts to those who serve the community, including police officers, military members, firefighters, nurses and teachers.
So, if the menus, interior and dedication to community of other Sedona Taphouse locations are similar to what we have to look forward to when the new location in Phoenixville opens, the Greater Philadelphia dining crowd is in for a sure treat!
Stay tuned to PA Eats for updates as to the future Sedona Taphouse coming soon to Phoenixville!