If you've ever tried to make a cocktail with CBD oil then you learn pretty quickly that it doesn't work so well. The oil doesn't incorporate with the spirits and mixers and sort of floats awkwardly on top. It's a bummer because CBD — a non-psychoactive compound derived from the cannabis plant, well known for its anti-anxiety and anti-inflammatory properties — makes a very good companion to alcohol. Anecdotally, many people have found that CBD helps to deepen the relaxing effects of a well-earned drink — while soothing the hangover the morning after.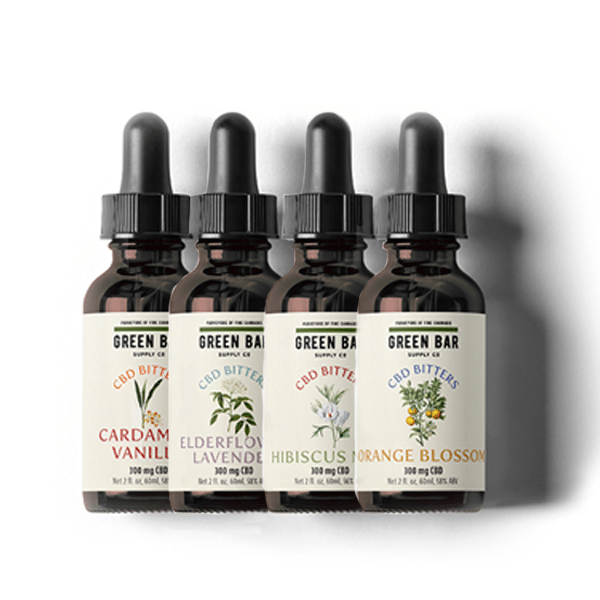 A new Philly-based brand, Green Bar Supply Co., has developed a line of bar products to give home and professional bartenders new ways to incorporate CBD into mixology, each one offering a step up from those sad oil-floaters. There's a line of CBD-infused bitters; flavored simple syrups; a proprietary flavorless, colorless and odorless CBD beverage infusion; and fun garnishes like gummies and rock candy swizzle sticks.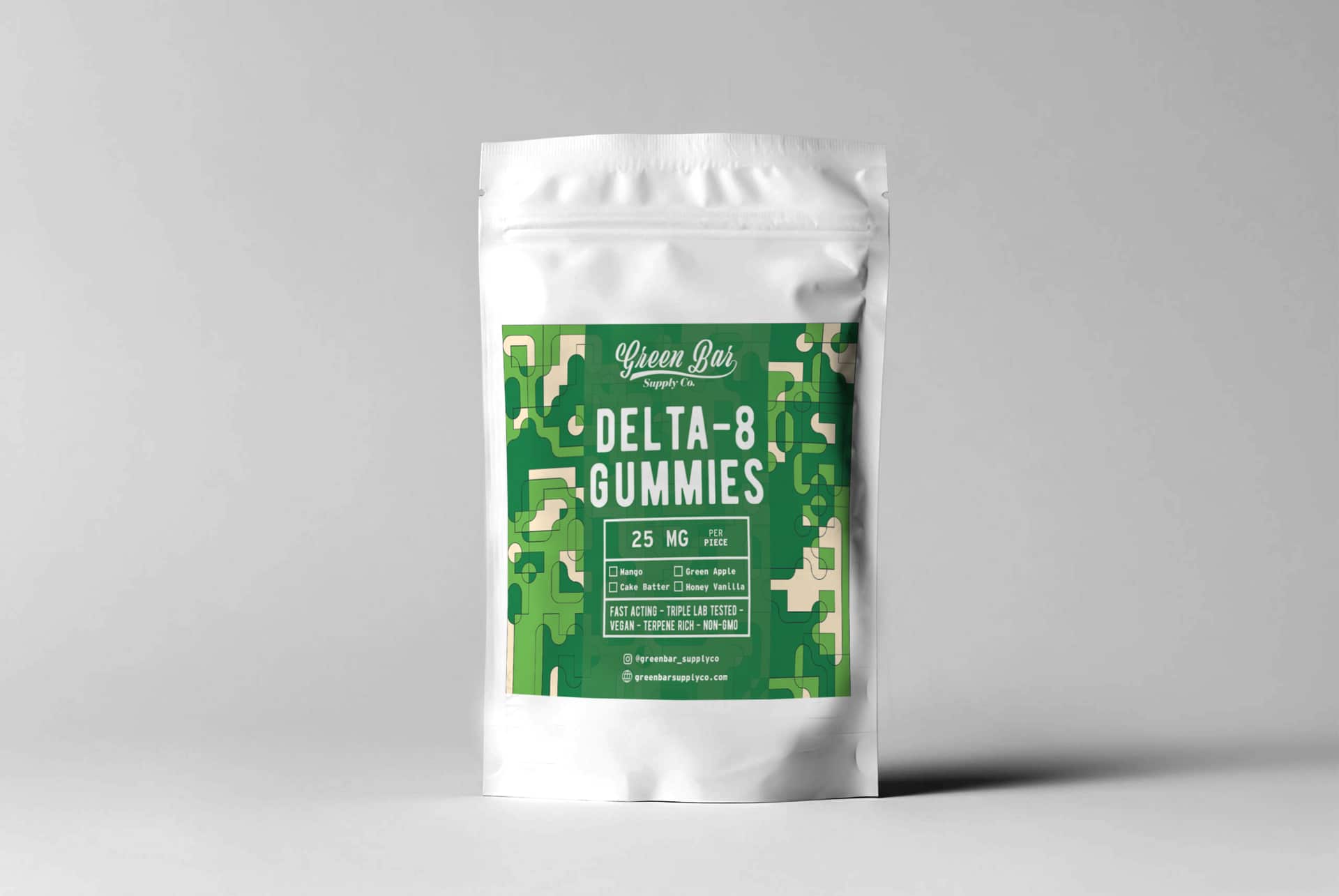 Claudia Post, who is no stranger to the cannabis industry, founded the brand. In 2009, she started a branding and marketing agency, Smokin' Hot Solutions, and later renamed it Most Consulting Group. Its mission: to provide digital marketing services to the growing legal cannabis, hemp and CBD industries sprouting up in the U.S. With a background in logistics and transportation, Post brought an organized, forward-thinking approach to a fledgling industry that didn't often prize professionalism.
"We tried to get people to understand that they need marketing and brand awareness in this area that's going to explode," Post remembers. "The agency does everything from brand strategy to logo design, all the way to truck wraps, billboards and building out dispensaries. We're very well entrenched in the industry."
She applied all of her existing expertise to Green Bar Supply Co. after seeing that in the $20 billion CBD market there was a glut of tinctures and creams but a huge gap in CBD products that could be used for making beverages and food. Post assembled a team to bring this idea to fruition — including renowned Arizona-based chef Payton Curry and mixologist Warren Bobrow — and leveraged her industry connections to source super high-quality CBD from a grower in Oregon.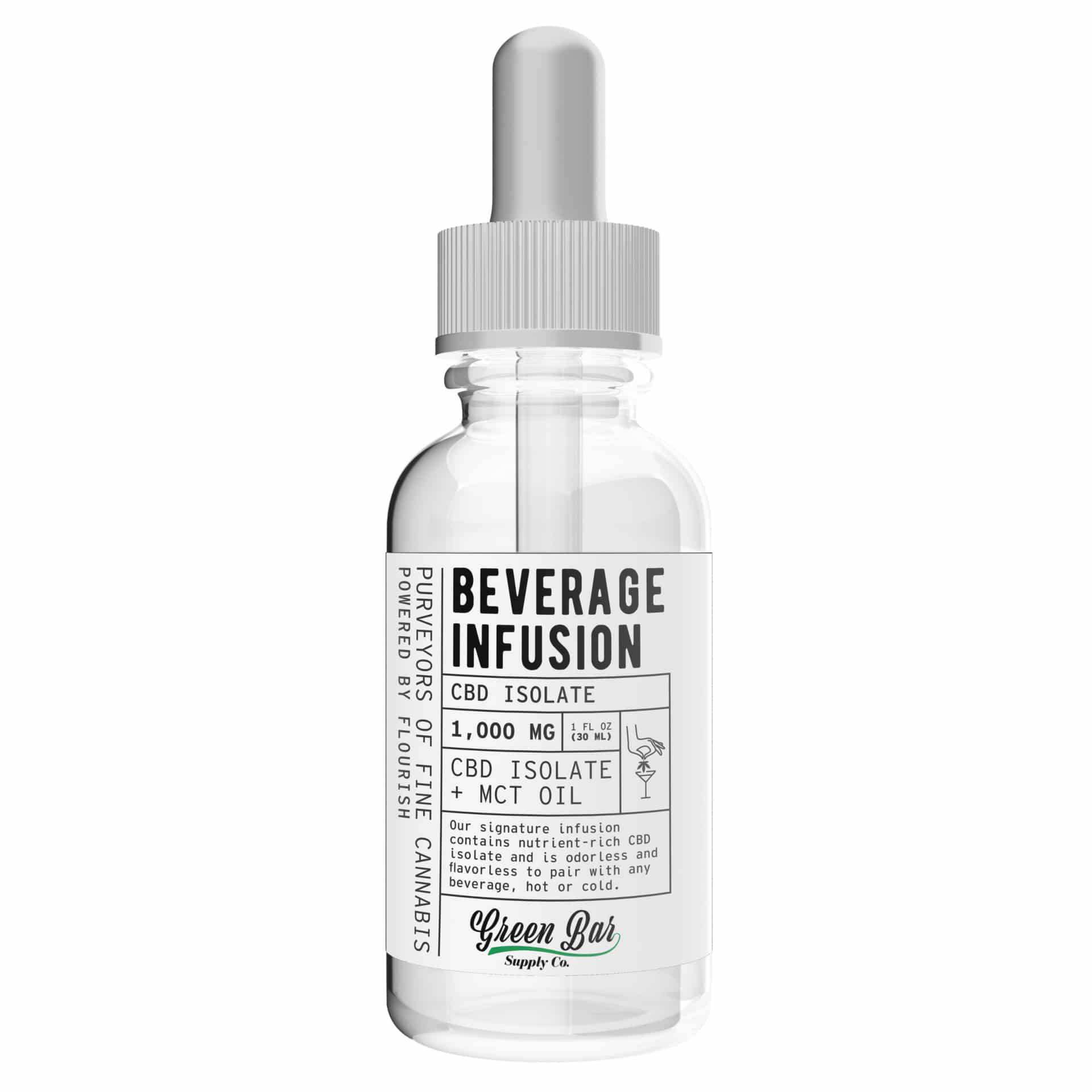 The COVID-19 pandemic curtailed their plans for a big launch, but now that bars and restaurants are opening back up the Green Bar crew are hitting sales hard. They're meeting with bartenders and restaurant owners across Philly to introduce their products. So far, Post says, the response has been great. You can find Green Bar in Philly bars like Jack's Firehouse, La Calaca Feliz and Bad Brother. The brand's sales team is also closing deals with some restaurants in New Jersey and a hotel group in Florida. Its online shop ships nationwide so that adventurous home mixologists can also join in the fun.
"Bartenders already know how to use all of these products and love the different flavor profiles," she says. "We also give our clients recipes, ideas and training on how to sell it. Education to me is ever so important. Don't go buy something at a gas station and think you're getting something good; you want to know what you're getting."
All of the Green Bar products (which are all manufactured in Philadelphia) are lab-tested and certified by an unaffiliated third party, and everything contains between 0 and 0.3% THC. The flavored products, which come in creative, cheffy combos like elderflower lavender bitters and pomegranate orange blossom simple syrup, are packaged with classic, understated branding, which Post says was an intentional choice.
"I wanted a more sophisticated, serious, elevated design," she notes. "You have confidence in it because it's not like a 'Cheech and Chong' look. Yes we're a CBD brand, but we're a restaurant supplier, and we want it to look respectable."
Plans to expand the product line are underway, with a range of new simple syrups coming soon (highlights include watermelon mint, mango chili and ginger orange), CBD-infused "Pot Rocks" (like the fizzing candy, Pop Rocks) and CBD-infused sugar for rimming cocktails or using in baking.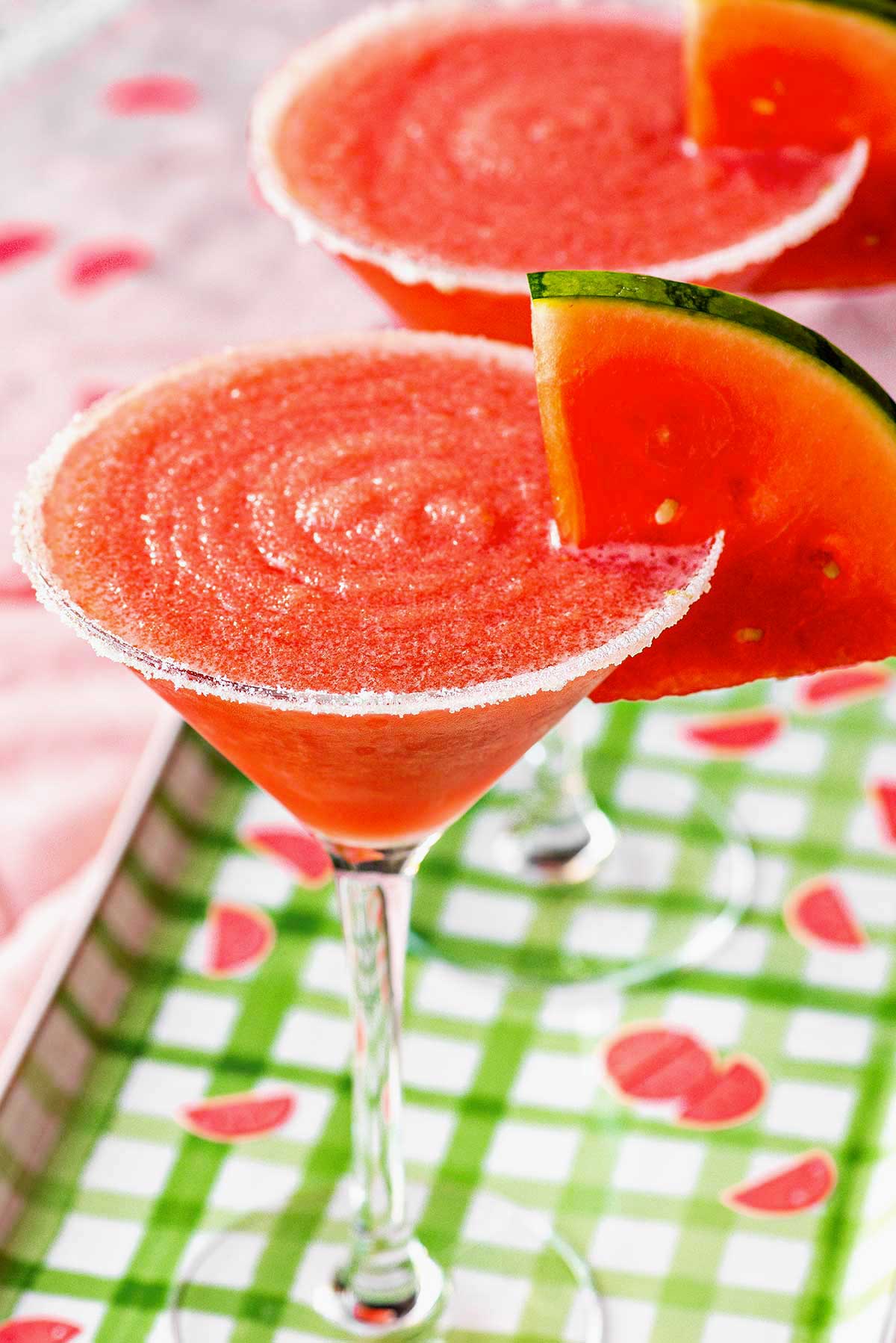 As a longtime industry veteran, Post says that the cannabis and CBD craze has not yet reached its peak. She predicts that there will be chains of dispensaries and stores as more major corporations get involved. While that bodes well for both of her businesses, she does wish that Pennsylvania would legalize recreational marijuana like many of our neighboring states are doing.
"There's a lot of revenue here! Put it behind the counter and tax it and we can use that for infrastructure, which I've been talking about for years," she says. "We could employ hundreds of thousands of people who can have a great way to make a living — and all the ancillary industries that benefit from that."
For more on Green Bar Supply Co., to shop or to find recipe inspiration, head to its website and check out its Instagram page!
Photos:

Green Bar Supply Co.