The second annual Hops & Vines for Hunger campaign is here! We've partnered up with Feeding PA and Breweries in PA to bring back this popular fundraiser. All November long, nearly 50 breweries and wineries in PA will help us to raise funds to support Feeding Pennsylvania's 9 member food banks and the nutrition education resources created by PA Eats.
Thanks to Breweries in PA for putting together this helpful map that charts out each of the participants!

There is a lot going on in Central and Western PA, so we hope you're thirsty! Check out the list below to find out how your favorite craft breweries and wineries are participating in Hops & Vines for Hunger (and head here for the Eastern PA version!):
South Central PA
Adams County Winery: The fifth oldest operating winery in Pennsylvania will be offering two different specialty wine cocktails during the month of November: Hops & Vines Autumn Apple Sangria and Hops & Vines Thanksgiving Sangria. Both of its Farm Winery and Gettysburg Wine Shop locations will be offering these specialty drinks, and there will be donation jars around both locations, as well. 251 Peach Tree Rd., Orrtanna; (717) 334-4631; 25 Chambersburg St., Gettysburg; (717) 334-1381.
Allegro Winery: This independent craft winery welcomes guests to its expansive tasting room for sips and flights of its Pennsylvania wines. To support Hops & Vines for Hunger, Allegro will donate 50% of all tasting fees in November to the fundraiser. 4069 Vineyard Rd., Stewartstown; (717) 927-9148.
Bespoke Brewing: This community-focused brewery, where friends and neighbors meet for beer and barbecue, will be joining Hops & Vines for Hunger in 2022, donating $1 per pour of Tessellation (a West Coast IPA) to the fundraising effort. 242 Gap Rd., Ronks; (717) 288-2255.
Black Forest Brewery: Head over to Black Forest Brewery, which is located on the property of the 1777 Americana Inn Bed & Breakfast, every Wednesday and Thursday night in November between the hours of 6 and 9 p.m. They will donate $1 from every one of their premise-made beer served to Hops & Vines for Hunger. 301 W. Main St., Ephrata; (717) 450-7217.
Burd's Nest Brewing Co.: Local ingredients and a passion for quality come together at this brewery in Carlisle. You can't go wrong with any of their artfully crafted beers, but during November, try a Goldeneye Wheat Ale! They'll be donating 5% of sales from pints of that beer to Hops & Vines for Hunger. 19 N. Hanover St., Carlisle; (717) 745-6601.
Cadenza Vineyards: Plan a visit to this beautiful vineyard's tasting room to try a flight of its estate wines, such as Petit Verdot and Semillon. During November, Cadenza will donate 50% of all tasting fees to our campaign. 3475 Sechrist Rd., Brogue; (717) 927-9148.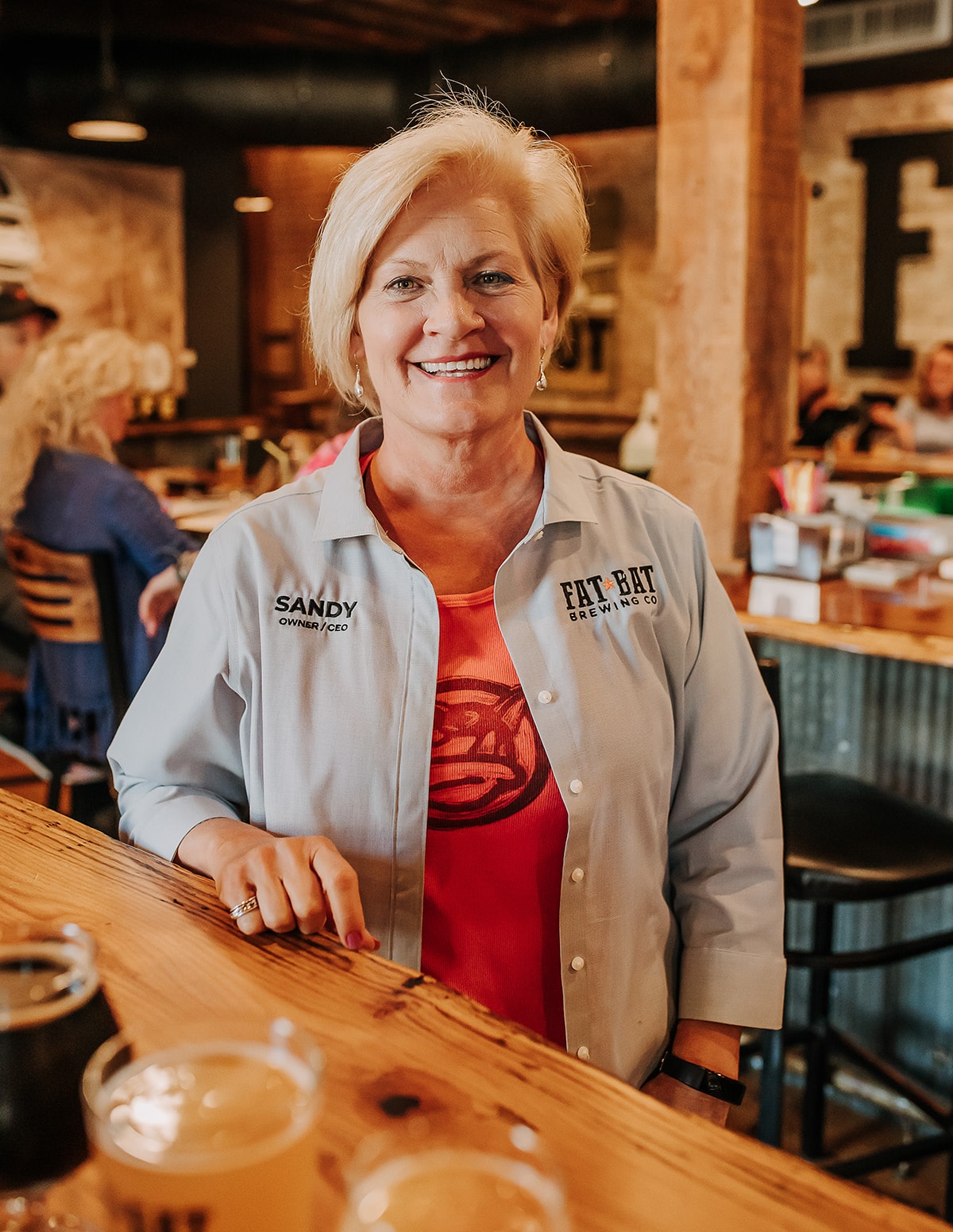 Fat Bat Brewing Co.: This brother-and-sister-owned brewery (which is named after a beloved family dog) will be hosting guest bartenders each Saturday through November, and donating $1 per pour of Ringer, a grapefruit hazy IPA. Guests will also have the opportunity to to round up their tabs to increase the donations. 10 N. Railroad St., Hanover; (717) 797-3198.
Hemauer Brewing Co.: This brewery opened in the spring of 2020, and in the years since, they have made a name for themselves by making high-quality beer and building community through events like yoga and trivia nights at their taproom. This November, they'll donate $1 from each pint of beer poured to Hops & Vines for Hunger. 1010 Wesley Dr., Suite 109, Mechanicsburg; (717) 477-3002.
Lovedraft's Brewing Co.: This rock-and-roll brewery, with great beer and food (including plenty of vegan options) also offers games and live music for an adult-fun-zone kind of vibe. All through November, they'll be offering daily beer specials, with $1 from each pour of a rotating pint selection donated towards the campaign. 165 Gateway Dr., Mechanicsburg; (717) 610-3331.
Mad Chef Craft Brewing: Beloved for its fresh beers and creative brews, Mad Chef is releasing its award-winning, maple syrup-infused brown ale, Sugar Shack, on November 2. For every pint sold, they will be donating $2 to our initiative! 2023 Miller Rd. East Petersburg; (717) 690-2655.
Millworks: Info TBD. 340 Verbeke St., Harrisburg; (717) 695-4888.
Moo-Duck Brewery: This TV-free taproom (we love to see it) is offering up $1 donation for every pour of A Beer For Dad, an easy-drinking lager which uses locally grown and malted barley in the brewing process. 79 S. Wilson Ave., Elizabethtown; (717) 727-3791.
Pour Man's Brewing Co.: Go to Pour Man's for the great food, and stay for the pints of Perspective Pilsner, a refreshing, Czech-style pils featuring saaz hops. For every one ordered in November, they will donate $1 to Hops & Vines for Hunger. 284 S. Reading Rd., Ephrata; (717) 466-6144.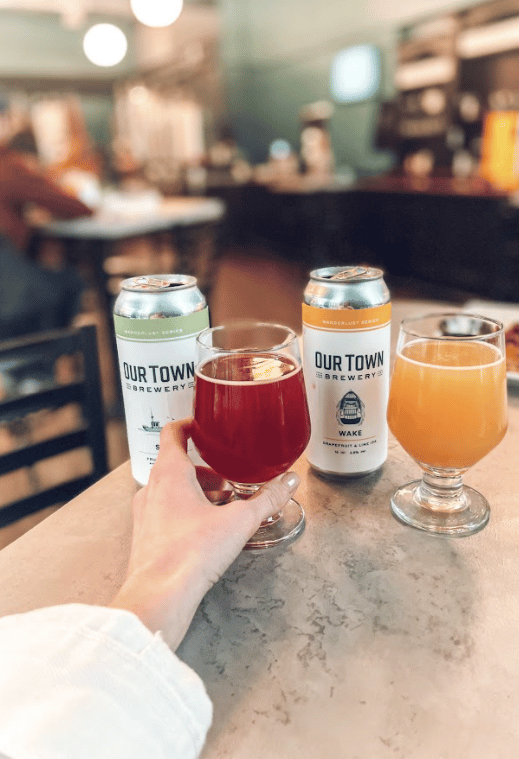 Our Town Brewery: This sleek, airy brewery in Lancaster City is participating in this year's fundraiser with an event on Wednesday, November 9. That day, they'll be open from 4 to 9 p.m., and that entire time, they'll be donating $2 per beer and 4-pack sold. We suggest a seasonal brew, like Light After Dark (a roasty, smooth schwarzbier) or Coffee & Pie (a pumpkin latte amber ale!). 252 North Prince St., Lancaster; (717) 945-7694.
Tröeg's Independent Brewing: On Tuesday, November 1, we'll be holding a press kickoff for Hops & Vines for Hunger at the Tröeg's brewery in Hershey. Come hang out on that day, and download and present this coupon for 20% of your bill to be donated to the fundraiser. 200 E. Hershey Park Dr., Hershey; (717) 534-1297.

Truth Beer Co.: This brand-new brewery just opened in early September of 2022! We're excited to welcome them to PA and to Hops & Vines for Hunger! Each weekend throughout November, they will donate $1 of the sales of a select beer to the cause. 401 S 7th St., Suite #5, Akron; (717) 588-2885.
YAH Brew: If you love a nostalgic 90s vibe, check out YAH Brew in Hummelstown, with their cool can designs and beer names like You Vedder Not, a hazy imperial hoppy ale. A new-ish startup, they don't have a taproom yet, but they're frequently pouring at events around Central PA and doing can releases from their brewing space. During November, they will be donating a $1 per beer sale at any events/releases. 268 W. Main St., Hummelstown.
Yuengling: Visit America's oldest brewery during the month of November and be sure to pop into its holiday gift shop! As participants in Hops & Vines for Hunger, Yuengling will donate 10 percent of sales, up to $2,500, from its Holiday Gift Shop selection of items in store and online. 420 Mahantongo St., Pottsville; (570) 628-4890.
North Central PA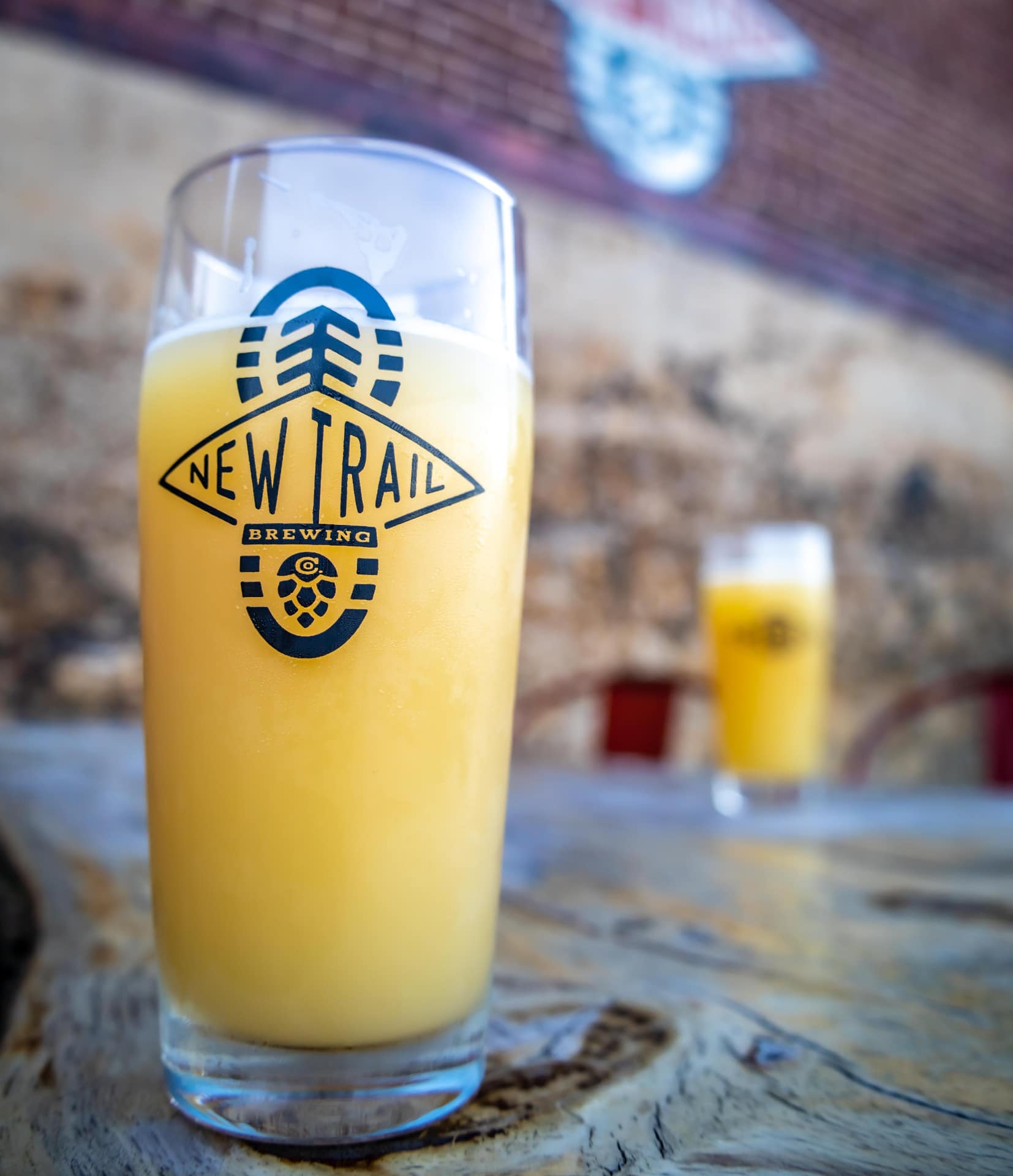 New Trail Brewing Co.: This craft brewery names all of its beers after hiking and other outdoorsy activities, like Lazy River Pale Pilsner and New Trail White. One of its most popular core beers, Broken Heels Hazy IPA, is the designated Hops & Vines for Hunger beer, and $1 for each pour will be donated all November long! 240 Arch St., Building 18, Williamsport; (570) 980-9295.
Shy Bear Brewing: Throughout November, order takeout online from Shy Bear Brewing, and "round up" your total to donate to Hops & Vines for Hunger! 35 Meadowbrook Ln., Lewistown; (717) 242-2663.
Western PA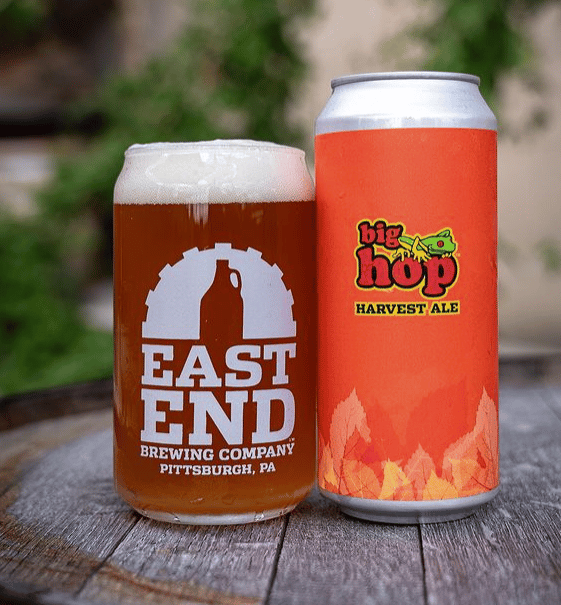 East End Brewing Co.: Known for great beer and craft soda (plus killer thick-crust pizza), East End Brewing has designated Cosmic Kyler Hazy DIPA as its Hops & Vines for Hunger beer, and will donate $1 for every draft they sell in November! 147 Julius St., Pittsburgh; (412) 537-2337.
Levity Brewing Co.: Sip @ SoMa, the popular pop-up guest tasting room concept in downtown Harrisburg will be hosting a special Hops & Vines for Hunger event on November 17 and 18, with Levity Brewing Co. as the featured brewery. Tips from those events will be donated to the campaign. 13 S. Third St., Harrisburg; no phone.
Monday's Brewing Co.: Whether you post up in the taproom or head out to the heated outdoor patio, visit Monday's Brewing in the Pittsburgh suburbs during November and ask what the Hops & Vines for Hunger beer special is! They'll pick a different brew each week and donate $1 from each pint of that to our campaign. 1055 Waterdam Plaza Dr., McMurray; no phone.
Skål Meadery: How exciting to welcome the first meadery to Hops & Vines for Hunger! This Erie-based operation will be putting out a donation box out at its tasting room all month long to collect funds for the campaign. 15 W. Main St., North East; (814) 303-9122.
Sly Fox Brewing Co.: This long-standing brewery will be participating in a month-long donation campaign at all six of its pub locations (Pottstown, Phoenixville, Malvern, Wymossing and two in Pittsburgh). Patrons can make donations using a donation button via its point-of-sale system. Various locations.
Stick City Brewing Co.: This artisan craft brewery, which specializes in fresh and innovative beer styles, will donate $1 per draft of TBD on a specific taproom open date (TBD) to the Hop & Vines for Hunger campaign. 109 Irvine St., Mars; (724) 687-7849.
Thank you to all the breweries and wineries who are participating in Hops & Vines for Hunger! For more info, or to donate directly to the campaign, please visit the Feeding PA website.
All photos:

Courtesy of their respective businesses