We are so excited to share this list of breweries and wineries in Eastern PA and NEPA that are participating in Hops & Vines for Hunger (H&V4H) in 2023! These generous folks have each planned a special fundraiser in November to benefit the nine member food banks served by Feeding PA, and the nutrition education resources developed by PA Eats. This annual campaign is a collab between PA Eats, Feeding PA and Breweries in PA, and we love to see how each of these spots gets creative and rallies their community for the cause!
No matter where you live in Pennsylvania, there is a Hops & Vines for Hunger participating business nearby. Thanks to Breweries in PA for putting together this helpful map so you can see them all:
Below, find all of the breweries and wineries getting in on the fun in Eastern and Northeastern PA, as well as the specific events and fundraisers they've been planning. It all kicks off on November 1! If you're curious about what Hops & Vines for Hunger happenings are taking place in other parts of the state, check out this post.
Philly 'Burbs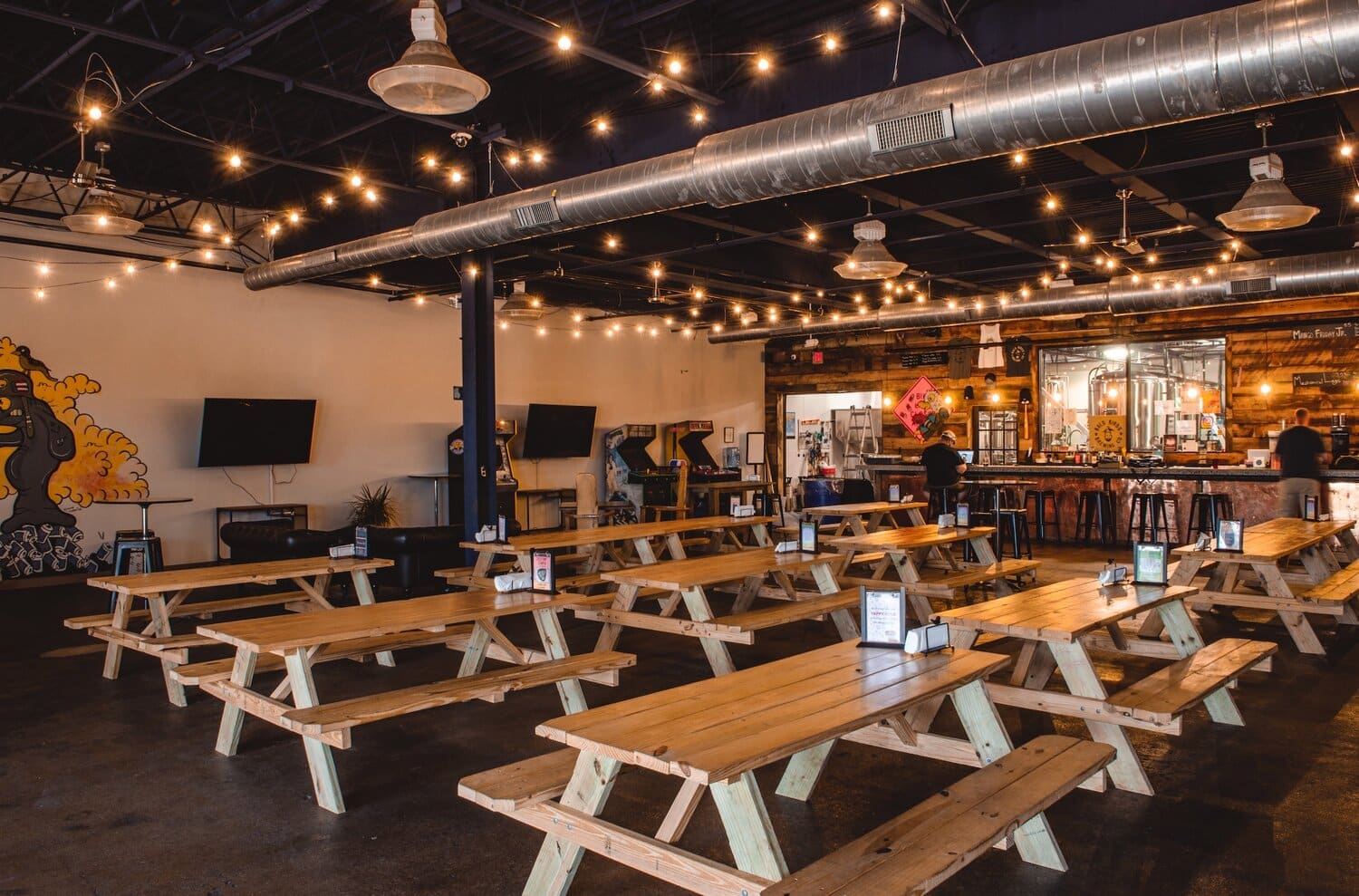 Bald Birds Brewing Co.: One of the founding principles of Bald Birds is that beer brings people together, which is why it brews a variety of beers, offering something for every type of craft beer fan. At its expansive, family-friendly brewery, you'll find approachable sippers alongside more adventurous pours, as well as great bites from its on-site food truck.
H&V4H Participation:

Bald Birds Brewing Company is donating $1 for every pint of its West Coast IPA, Interstate 8, sold in November.
970 Rittenhouse Rd., Suite 400, Audubon; (484) 392-7068.
Bitchin' Kitten Brewery: This quirky, cat-themed brewery has participated in Hops & Vines for Hunger since its inception in 2021. Bitchin' Kitten believes in supporting the local community, and part of its mission has always been to give back.
H&V4H Participation: Bitchin' Kitchen will donate $3 for every hoodie sold, and will also donate $1 for every full pour of Dewclaw (a West Coast IPA) and Kattenstoet (a Faro Lager and the brewery's special second anniversary beer).
58B E. Bridge St., Morrisville; (267) 799-5348.
D.G. Yuengling & Son: This brewery needs no introduction! Yuengling is the oldest brewery in America, operated by fifth- and sixth-generation family members; in much of Pennsylvania, the brand is so iconic that to order it at a bar, you need only ask for a "lager." Its brewery, museum and gift shop in Pottsville are a tourist attraction and well worth a day trip!
H&V4H Participation: Yuengling Brewery is donating a percentage of Yuengling Gift Shop proceeds from a Hops & Vines For Hunger special merchandise selection, up to $2,500.
420 Mahantongo St., Pottsville, PA; (570) 628-4890.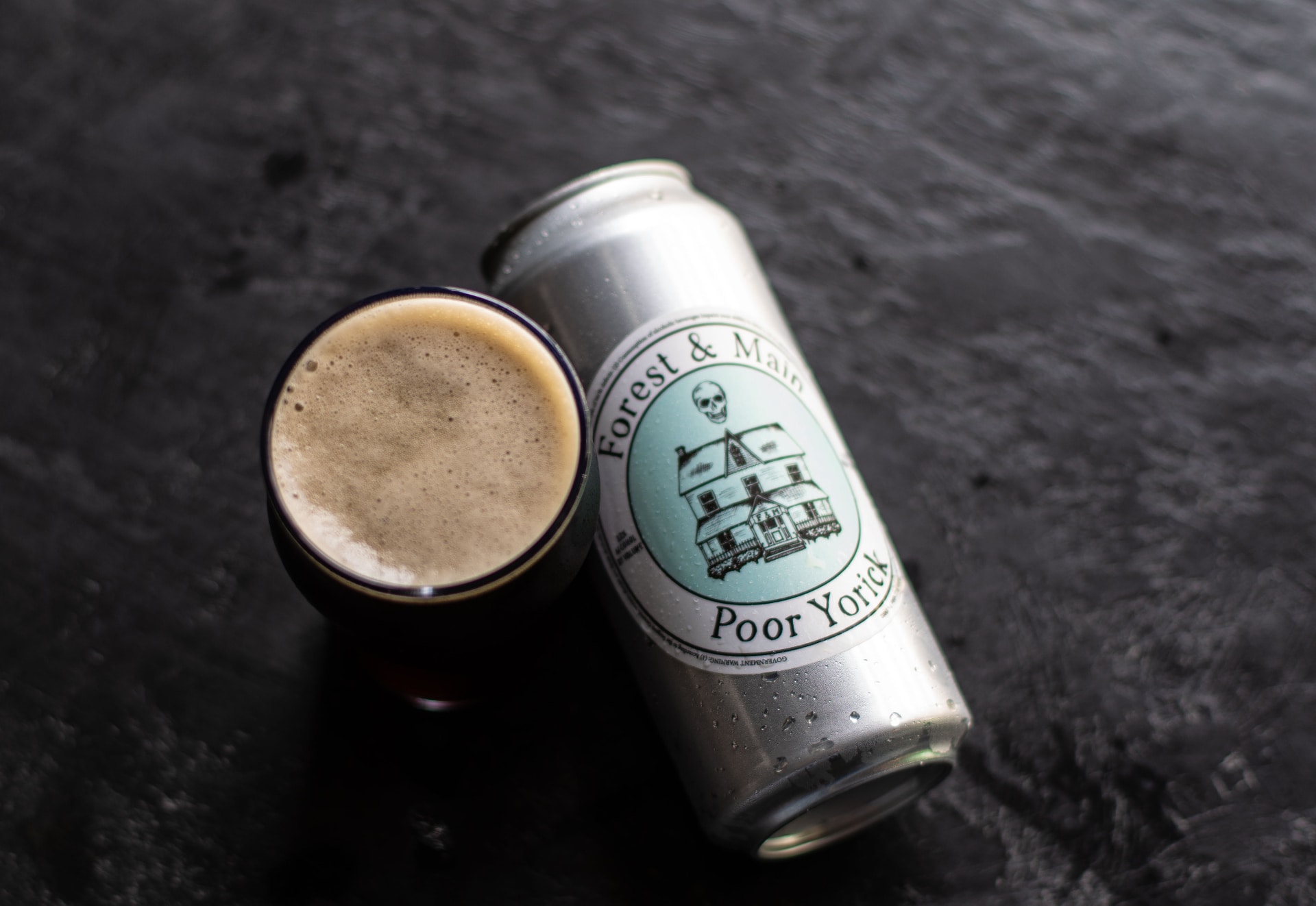 Forest & Main Brewing Co: With an unwavering commitment to using local ingredients and an ever-rotating list of expertly crafted saisons, ales and lagers, Forest & Main is an essential part of Ambler, PA's thriving culinary community and the PA craft beer scene.
H&V4H Participation: During November, Forest & Main will donate $1 per pint of a beer TBD.
33 E. Butler Ave., Ambler; no phone.
Hares Hill Brewing Co.: Working hard, having fun and giving back: that's what Hares Hill Brewing Co. is all about. With a focus on the power of great beer and food to bring people together, this craft brewery's team aims to cultivate community through handcrafted brews, American comfort food and good old-fashioned hospitality.
H&V4H Participation: Throughout the month, $1 from every pint of Hares Hill's The Kids Are Alright hazy IPA will be donated, up to $500. Its sister restaurant, Stone House Grille, will also participate by donating 10% of all sales of its Queso Burger, up to $250.
1161 Ridge Rd., Pottstown, PA; (610) 469-6419.
Levante Brewing Company: Located in charming West Chester, PA, the Levante taproom offers 20 taps of super-fresh beers, ranging from seasonal specialty options to everyday classics. It also offers Levante's ReVibe Hard Seltzer, hard cider, frozen boozy slushies, as well as PA wines and spirits.
H&V4H Participation: Levante will donate $2 for every flight sold through the month of November.
208 Carter Dr. Suite 2, West Chester, PA; (484) 202-0622.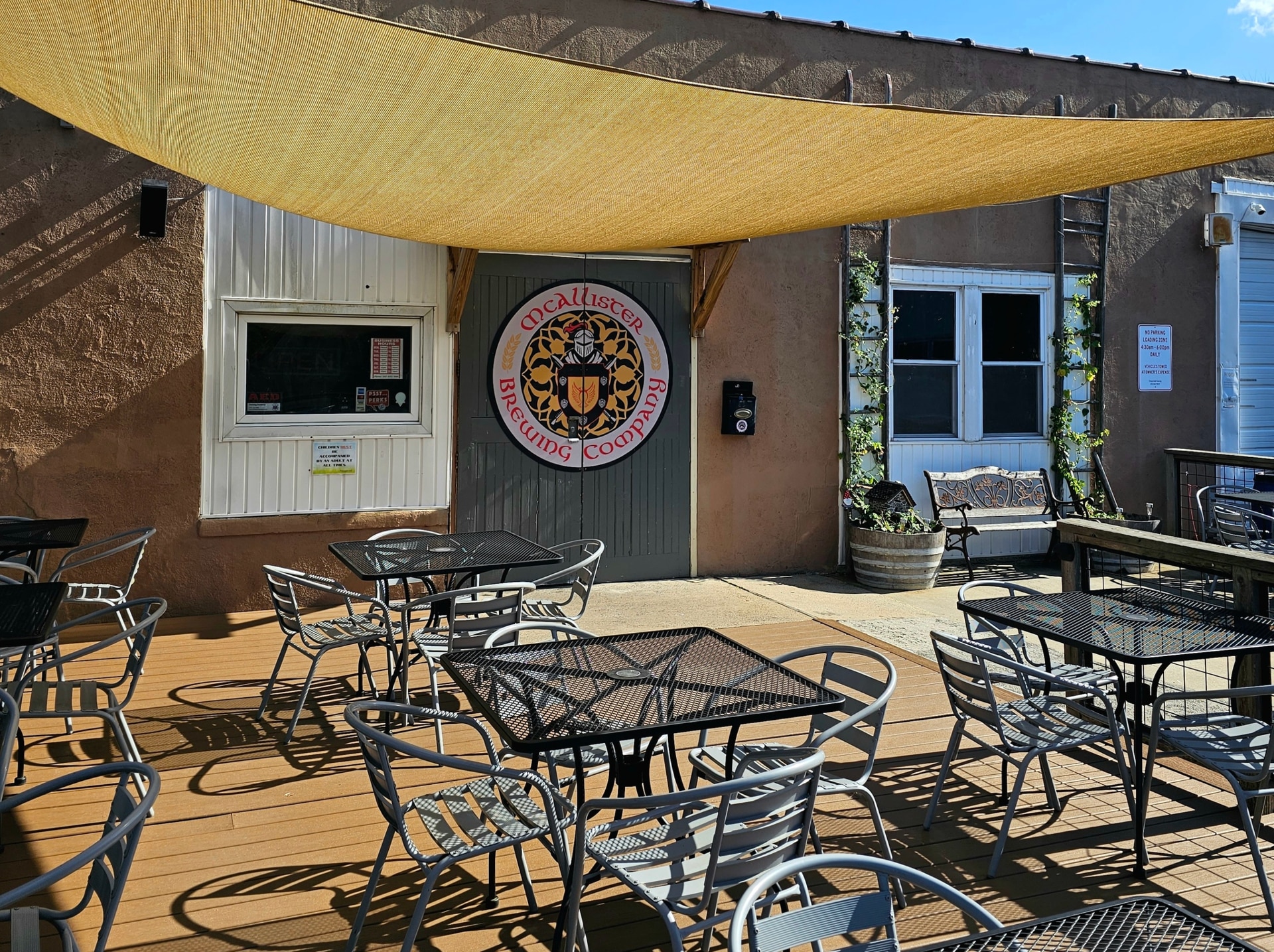 McAllister Brewing Co.: This cozy brewery (snag a seat by the fireplace) serves up award-winning beers and PA-inspired cocktails in a friendly, unique atmosphere. In addition to its line of beers, McAllister crafts hard seltzers and creative cocktails.
H&V4H Participation: This year, McAllister will create an exclusive Hops For Hunger cocktail, the Harvest Hops Sling, made with PA gin and house-made hop simple syrup, and will donate $1 back from each one sold.
810 Dickerson Rd., North Wales; (267) 655-4918.
Neshaminy Creek Brewing Co.: Since 2012, this award-winning craft brewery has been serving the communities in Croydon, Dublin and New Hope with great beer, including its Warehouse Lager, which took the gold medal at the World Beer Cup!
H&V4H Participation: Neshaminy Creek will donate

$1 for every County Line IPA sold in the month of November.
909 Ray Ave., Croydon, PA; (215) 458-7081; 32 S. Main St., New Hope, PA; (215) 458-7081; 139 N. Main St., Unit 1, Dublin, PA; (215) 486-4433.
Penns Woods Winery: For over 20 years, family-owned Penns Woods Winery has made European-style wines that highlight the depth and flavors unique to Pennsylvania soil. Its efforts have earned top awards on the competitive global stage! Its tasting room sits atop a hill with sweeping vineyard views of the surrounding farmland.
H&V4H Participation: Penns Woods Winery will donate 10% of its Pumpkin Spiced Sangria and Mulled Wine sales during the month of November.
124 Beaver Valley Rd., ​Chadds Ford, PA; (610) 459-0808.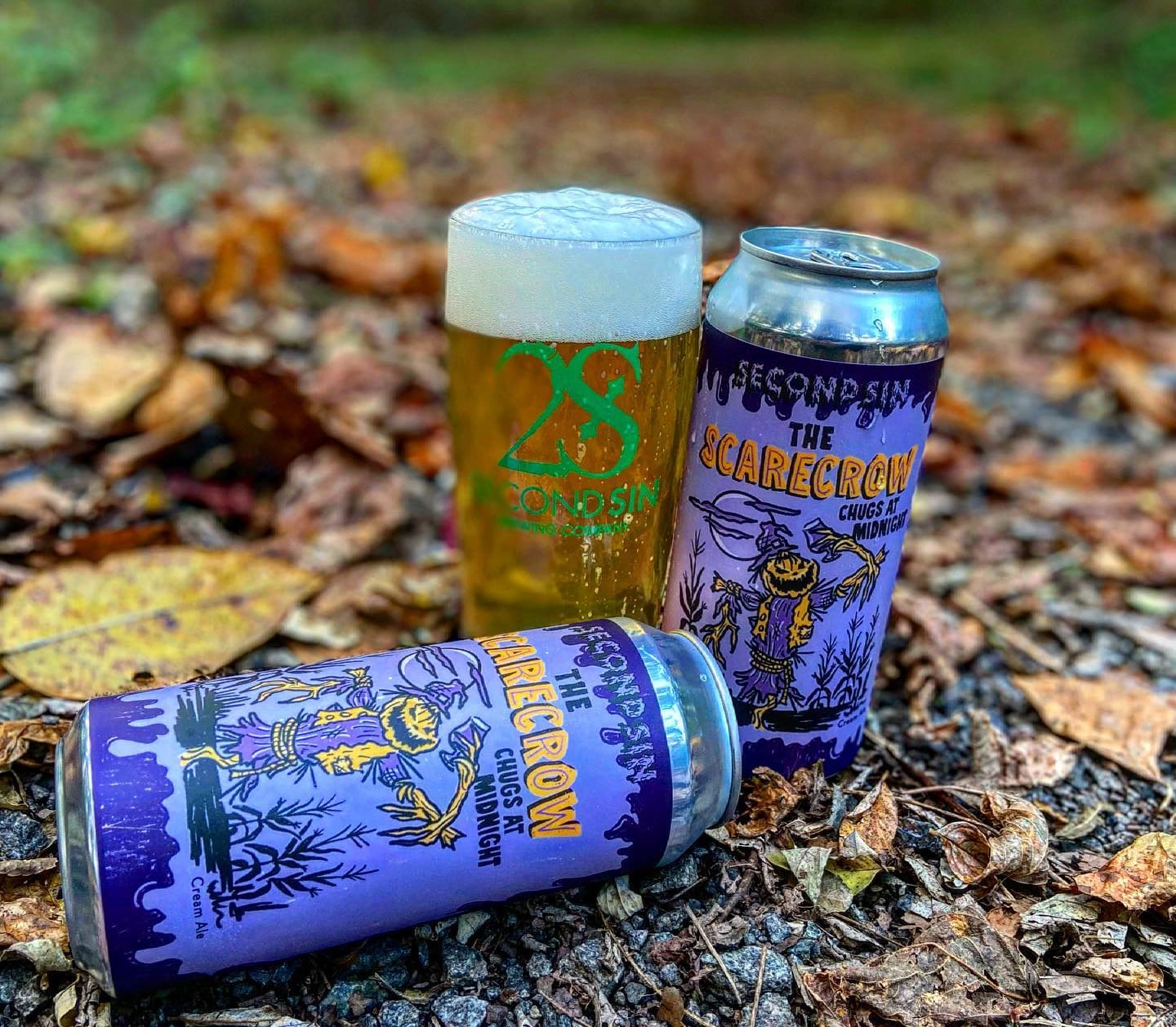 Second Sin Brewing Co.: Founded by a trio of childhood friends, Second Sin opened in 2019 in the former Broken Goblet brewery in Bristol. Since then, its gained fans and followers with its creative, expressive beer offerings. For more on Second Sin's story, head here!
H&V4H Participation: Second Sin will donate $1 for every pint/liter of The Scarecrow Chugs at Midnight and Pumpkin Ale sold in November.
1500 Grundy Ln., Bristol, PA; (267) 812-5251.
SUCCESSION Fermentory: This farmhouse brewery at Stella Lou Farm in Cochranville brews small-batch beers using ingredients grown and foraged from within 60 miles of the brewery. These rigorous local sourcing practices include a commitment to brewing with 100% PA-grown and malted grain. 
H&V4H Participation: SUCCESSION Fermentory's Hops and Vines for Hunger designated beverage is Levain; $1 from every bottle and draft pour of Levain sold during the month of November will be donated. Levain is a mixed culture sour ale brewed with sourdough and whole grain breads from Big Sky Bread in Wilmington, DE, and floor malted Pilsner and rye malts from Deer Creek Malthouse in Glen Mills, PA. The use of bread in the mash contributes a touch of salinity, a soft full texture, and toast background flavors to the sour ale.
432 Leaman Rd., Cochranville, PA; no phone.
Vault Brewing Co.: Vault Brewing Company is a craft brewery located in the former Yardley National Bank building in Yardley Borough, dating back to the 1890s! Its taproom offers a wide variety of craft beer, and a seasonally inspired menu from its wood-fired oven. 
H&V4H Participation:

Vault will give back $1 for every pint of its popular pale ale, Of Hops and Clouds, sold on Wednesday nights for the month of November.
10 S. Main St., Yardley, PA; (267) 573-4291.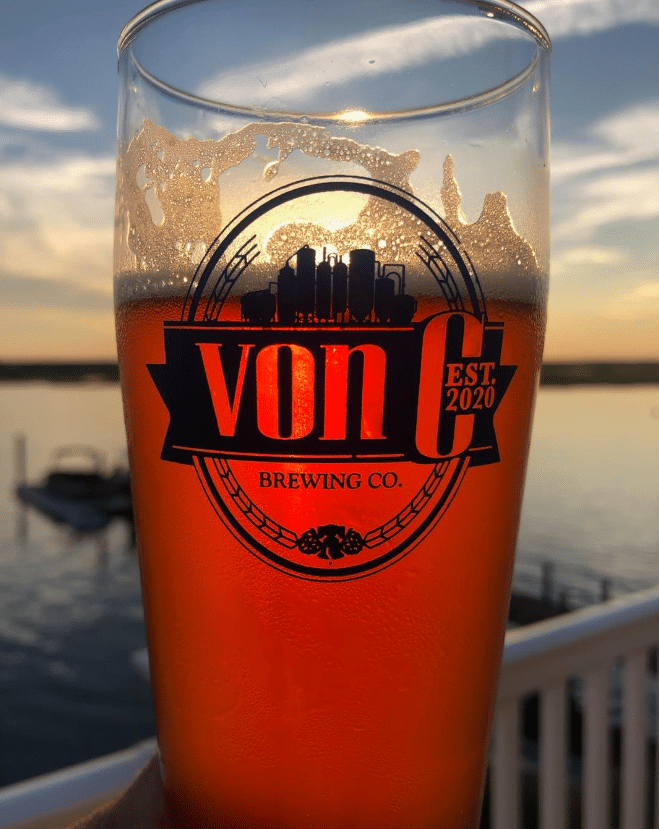 von C. Brewing Co.: This family-owned and -operated production brewery opened its doors in Norristown in 2021. In the years since, its tasting room, including a spacious outside beer garden, has become a beloved gathering place in the community.
H&V4H Participation: von C. will donate $1 per each pour of its Vienna Lager Pint sold, and will be encouraging patrons to add donations to their bills.
1210 Stanbridge St., Suite 300; Norristown, PA; (484) 231-1501.
Workhorse Brewing Co.: At Workhorse Brewing Company, consistently crafting top-notch beer is a means to help its customers celebrate life off the clock. Its lively, spacious taproom, with ample space indoors and outdoors, is where locals come to unwind after work and on the weekends.
H&V4H Participation: Throughout November and December, Workhorse will donate $1 for every beer from its experimental Punch Card series sold.
250 King Manor Dr., Suite 300, King of Prussia, PA; (484) 681-9928.
NEPA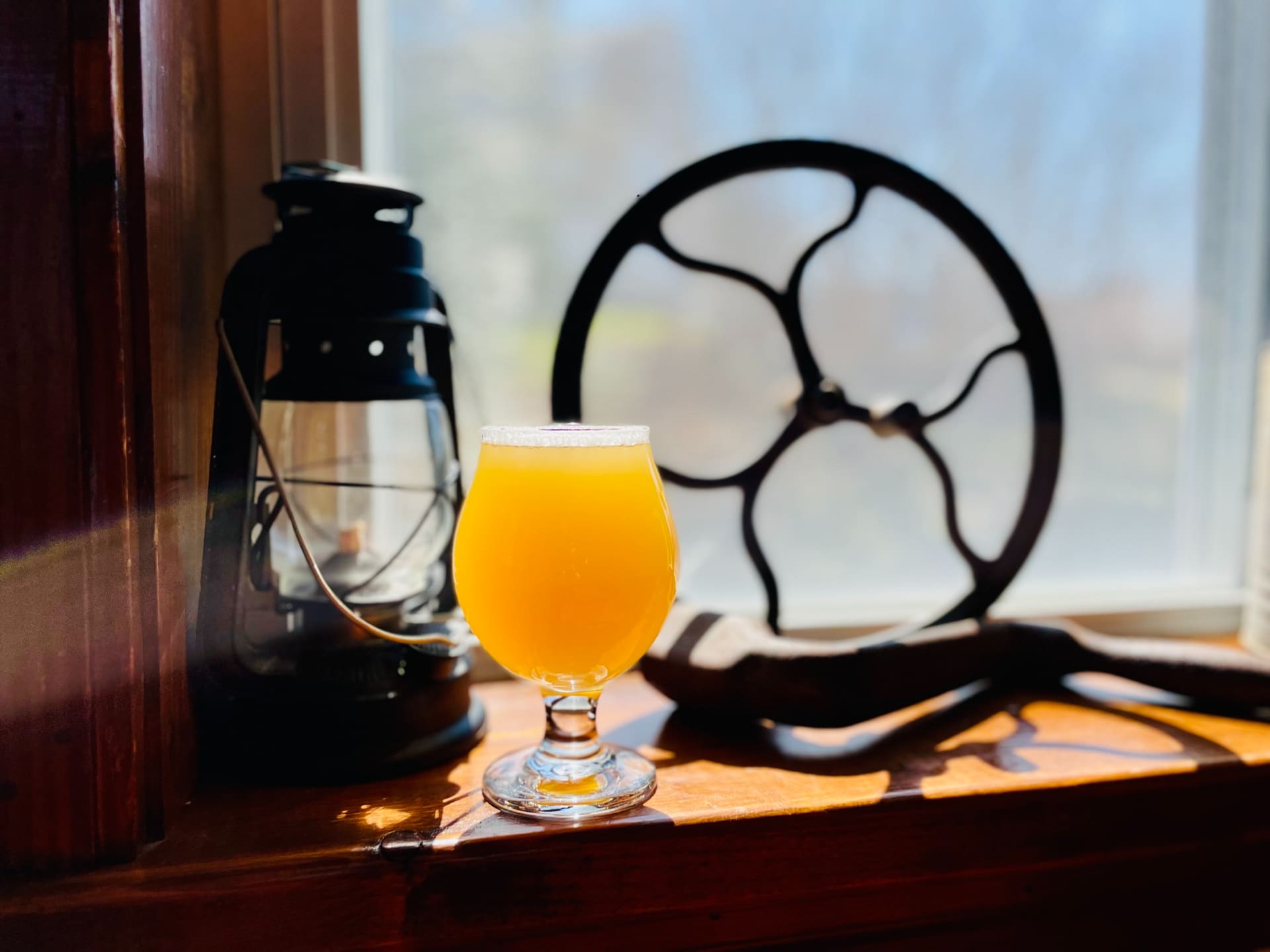 Breaker Brewing Co.: Breaker Brewing Company is the official microbrewery in Northeastern Pennsylvania! Its known for its unique and flavorful craft beers served in a comfy taproom decorated to celebrate the region's rich history of coal mining. The menu offers rotating house-brewed draft beers, local wine and wine slushies, local soda and a full brewpub food menu, including a kids menu and daily specials.
H&V4H Participation:

Breaker Brewing will donate $1 from every 16-oz. draft of its flagship Lunch Pail Ale.
787 E. Northampton St., Wilkes-Barre, PA; (570) 392-9078.
Here & Now Brewing Company: This free-spirited craft brewery offers beer and food inspired by its surroundings and whatever ideas its team comes across. Its draft list features a mix of experimental, small-batch beers, as well as consistent favorites, available in 3-, 8- and 16-oz. pours, as well as growlers to-go. The menu is centered around pizza and a handful of snacks and salads.
H&V4H Participation: Here & Now will donate $1 from every Bat Patterns Porter sold during Jazz Night (every Thursday, starting at 6:30 p.m.) in November.
645 Main St., Honesdale, PA: (570) 253-0700.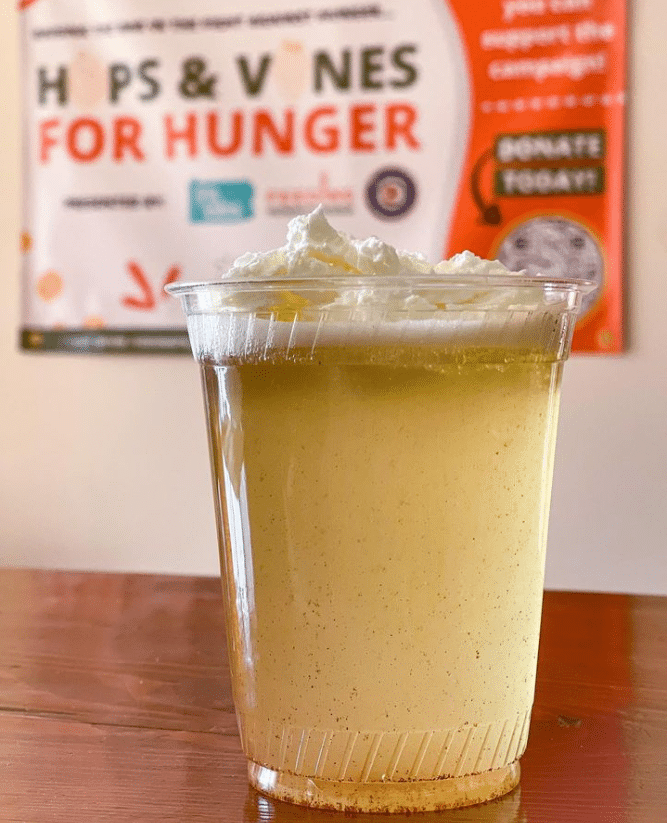 Last Leg Cidery: An circa-1840s warehouse (which was originally a stagecoach stop) is the unlikely, but exciting, home of this urban cidery! Using juice sourced from local orchards, Last Leg makes small-batch, handcrafted cider. Try its offerings via cider flights, draft pours and mixed into cider cocktails.
H&V4H Participation: Last Leg Cidery will donate $1 from every cocktail sold during the month of November.
15952 State Rd. 407, Factoryville, PA; (732) 320-1831.
We'd like to extend our thanks to all of the businesses participating in the 2023 Hops & Vines for Hunger campaign! For more information, or to donate directly to the campaign, please visit the Feeding PA website.
Feature photo:

Levity Brewing Co.

All other photos:

Courtesy of their respective businesses