You've likely been to the grocery store in the past two years and have seen certain sections of the market decimated. Throughout the COVID-19 pandemic, many of us adjusted to a cooking-from-the-pantry approach, but it's nevertheless unsettling to see up-close the gaps and hiccups in our country's food systems and supply chains exposed so regularly. For the sake of your own food security, and for the well-being of Pennsylvania's local agricultural economy, this may be the most important year ever to buy a CSA.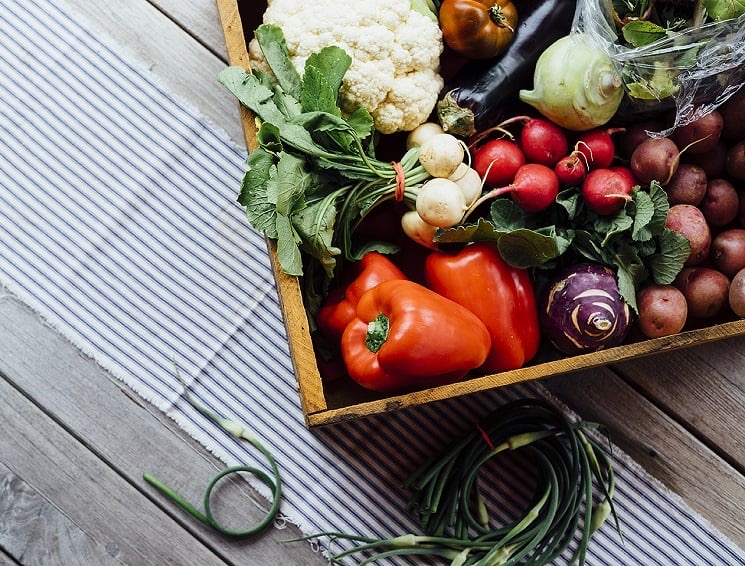 CSA, which stands for Community Supported Agriculture, is a program that allows customers to pay a lump sum of money in advance for a share of a farm's crops week after week throughout the season. You get super-fresh, seasonal produce, and the farmers are bolstered by a bit of extra financial security if there are ups and downs, or unexpected challenges, during the growing season. Because of the proliferation of CSA programs and the near-ubiquity of organic produce in mainstream supermarkets, we've heard, anecdotally from farmers over the past few years, that CSA memberships have tapered off.
But the COVID-19 landscape has changed that that.
Lucas Brownback, age 33,  who runs Spiral Path Farm in Loysville, PA with his brother and parents, says he's seen the trends fluctuate up and down in the decades since his parents started their CSA in 1994. Though the average retention rate for their CSA is 50%, this spring, Spiral Path is seeing a surge of customers who are more interested in sourcing their produce locally than they have in the past 10 years.
"I would have to say the reasons for that are the [COVID-19] outbreak and food safety concerns around that, as well as people needing to provide three meals a day at home and wanting them to be a little healthier," Brownback says. "Trends are swinging back towards local farms, where people know there's less contact, and we're able to track our employees and seeds a lot more closely."
When they opened membership to the spring/summer 2020 CSA, Spiral Path received "a flood" of emails.
"People want to lock in their produce locally and are very interested in what we do, and are looking forward to pre-packaged boxes," Brownback says. "Our returning customers still remain at 50% but this season we have just had so much new interest."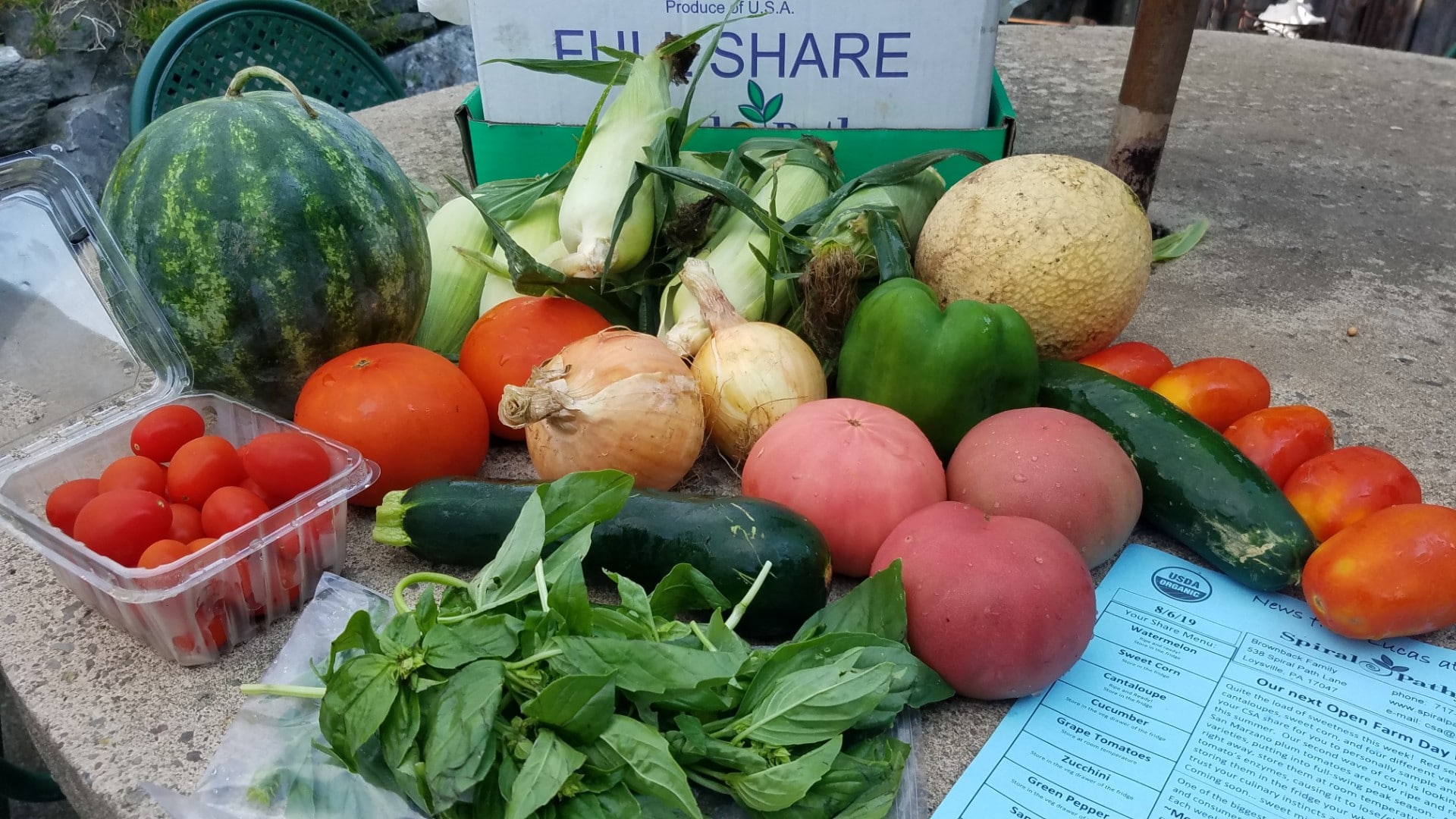 This new interest is crucial to small- and medium-sized farms like Spiral Path. Some of their income is derived from wholesale partnerships with retailers like Wegman's, but a lot of it comes from CSAs and farmers markets.
Brownback says that, in the past, Spiral Path has had as many as 2,500 CSA members, which has swung in the past few years closer to 900, "with plenty of room to spare." He says they're on track to start this season out with a strong 1,200 members, though, because their model allows members to join anytime, he expects that number to grow as the summer draws nearer.
"For us, more people join in the summer," he says. "So far this year, we've also had a lot of summer season members upgrade to the whole season, which has been nice."
So for anyone who wants to join a CSA like Spiral Path, getting on board now is crucial before everyone's favorite summer produce like peaches, tomatoes and berries, draws more customers in, and potentially maxes out farms' available shares.
The Spiral Path Farm CSA contains just produce from their farm, about 90% vegetables and some fruit and fresh herbs. When asked if the farm has a specialty, Brownback replies, "We've got the monopoly on the organic, GMO-free sweet corn around here."
If you live in South Central PA, check out Spiral Path Farm's CSA, or do a bit of research to find a farm in your community offering a similar program (they nearly all do!). Even if you've never signed up for a CSA, this is the year to make it happen!
Feature photo:

Dish Works

All other photos:

Spiral Path Farm