It's rosé season! Instead of grabbing any old bottle of pink wine — we urge you to resist mass-produced wine with cupcakes and cats on the labels — shop local! Each year, Pennsylvania wineries release vintages of crisp, refreshing rosé that deserve your attention. Whether you like these summery wines with a touch of berry sweetness, or you prefer them bone dry, there is a PA rosé out there for you. Support these homegrown wineries to help bolster your community's economy, and stay stocked with delicious drinks for the sultry months ahead: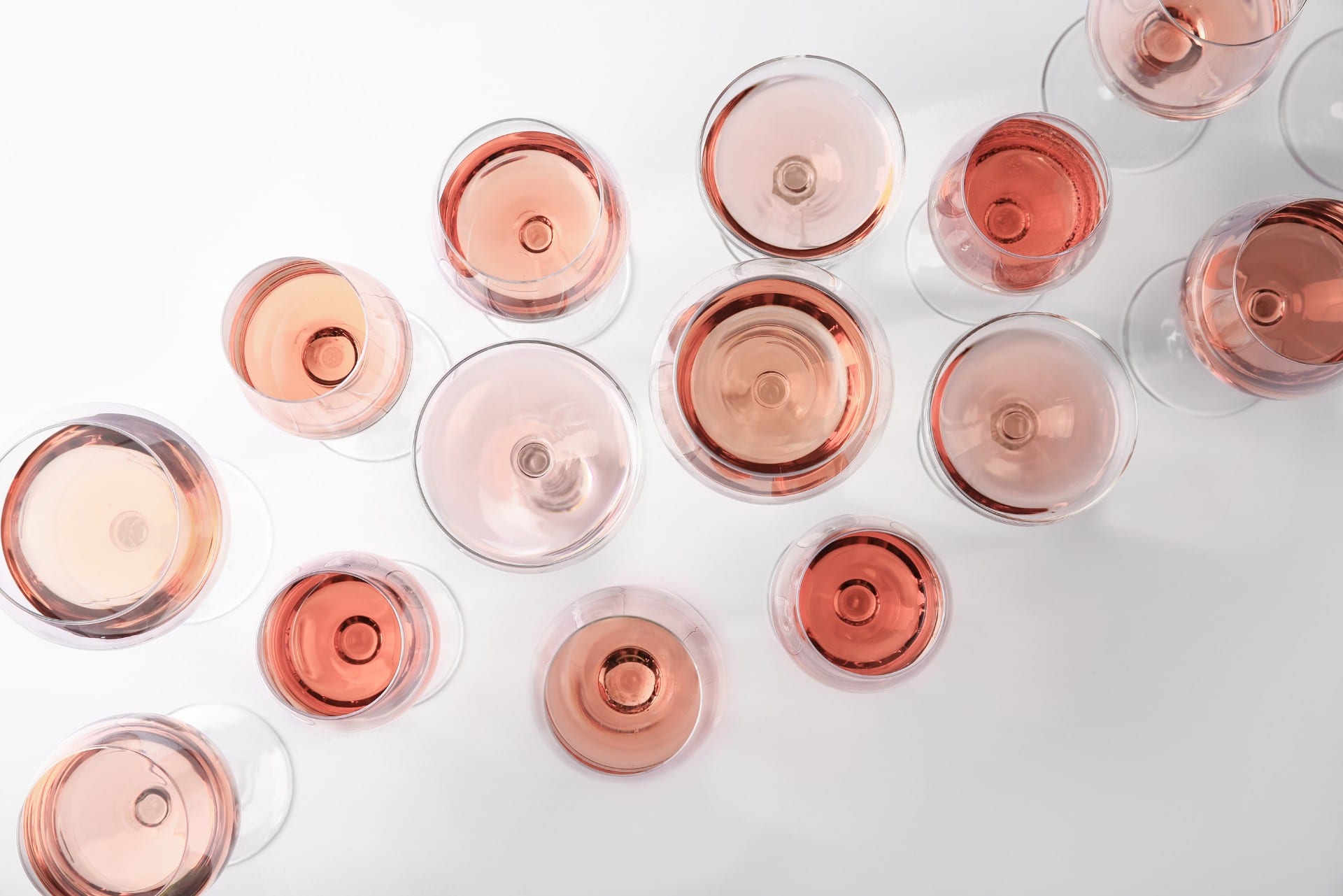 Chaddsford Winery '21 Dry Rosé Redux: This new release from CFW is made entirely with Steuben grapes, a black-skinned hybrid varietal that grows well on the East Coast (these are sourced from the Lake Erie region). This is a classic warm weather rosé: a lovely pink color with bright aromatics of cotton candy, juicy strawberry, ripe watermelon and fragrant hibiscus, with a dry palate and full texture. Pairing suggestions include grilled peaches and chicken, Cajun-style shrimp tacos and strawberry French toast. Order online for shipping, or visit Chaddsford Winery's charming location for in-person shopping and table service (more info here). 632 Baltimore Pike, Chadds Ford, PA; (610) 388-6221 
Galen Glen 2021 Rosé Vinology: This family-owned winery might be best-known for its crisp, mineral-driven Grüner Veltiner. But its rosé, part of the entry-level Vinology line of wines, is worth checking out. A saignée of Chambourcin, the 2021 is fruit-driven and fresh with an intriguing aromatic bouquet. Order online for shipping within Pennsylvania, or curbside pick-ups. Indoor and outdoor seating is also available. 255 Winter Mountain Dr., Andreas, PA; (570) 386-3682
Inn at Grace Winery 2020 Rosé: This charming winery housed in a 1750's bank barn releases its rose each spring to great fanfare. The 2020 vintage is refreshing and balanced, with aromas of wild raspberries, citrus and rose blossom. The estate's granite soil lends a strong spine of minerality, with plenty of acidity, too. Pairing suggestions include grilled chicken and goat cheese salads. Enjoy free delivery on orders over $80 minimum, wine shipped to your doorstep, or order ahead for curbside pick up at the winery. The Grace Winery wine bar is open daily, offering a curated drinks and food menu. 50 Sweetwater Rd., Glen Mills, PA; (610) 459-4711
Karamoor Estates 2019 Rosé: This beautiful Bordeaux-inspired blend of Merlot, Cabernet Sauvignon and Cabernet Franc creates a dry, savory and fresh wine! Orders can be shipped in PA; full-case orders and orders over $100 ship for free. Pick-up is also offered, and in-person wine tours and tastings are now available. 40 E. Skippack Pike, Fort Washington, PA; (215) 641-0233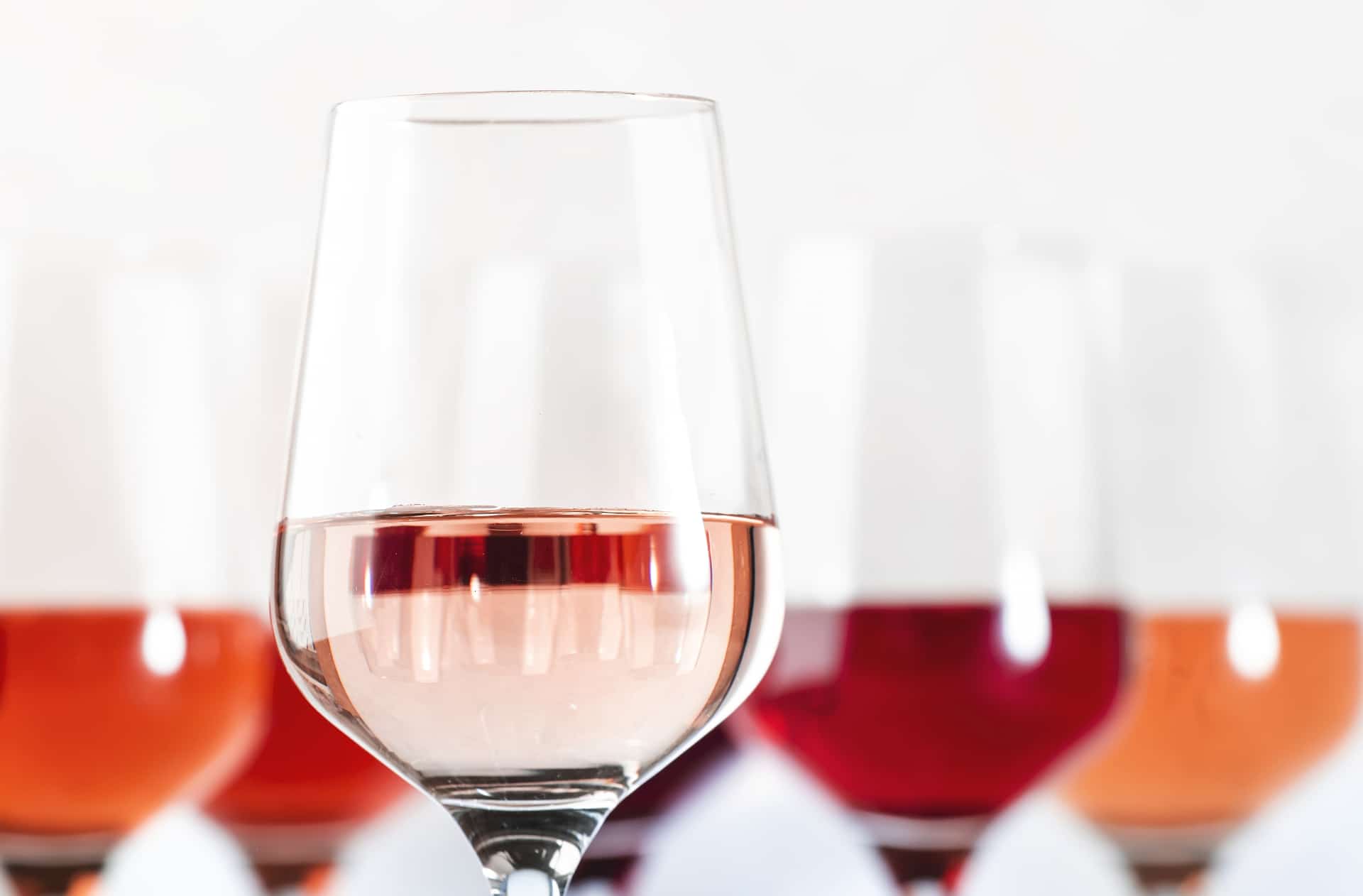 Mountainview Vineyard Wild Mountain Rosé: This un-oaked blend of Catawba and Baco Noir pairs extremely well with white meat dishes (think: grilled chicken or pork tenderloin) and with rich seafood, like salmon filets. The Mountainview Bistro and Wine Bar & Tap Room are open for visits, as well as to-go bottle sales and curbside pick-up. In-person tours and tastings are also available. 2332 Walters Rd., Stroudsburg, PA; (570) 619-0053; 95 Crystal St., East Stroudsburg, PA; (570) 517-1416.
Pennswood Winery Rosé 2021: This fresh, lively wine is a blend of Pinot Noir, Merlot, Cab Franc, Malbec and Cab Sauv. Aromas include notes of juicy peach, apricot skin and orange blossoms, with flavorful, summery stone fruits and white florals framed by a refreshing acidity. Shipping is available across Pennsylvania, with an $18 flat rate and a 2-bottle minimum. Free shipping is offered on orders of 12 bottles or more. Delivery is free with a minimum order of $150 within 15 miles of Pennswood's tasting room, with delivery to Philly on Wednesdays. You can also order online or over the phone and pick up at the winery daily. Open seating on Pennswood's outdoor patio is available Monday through Friday, with reservations encouraged on weekends. 124 Beaver Valley Rd., Chadds Ford, PA; (610) 459-0808
Rose Bank Winery Rosé: This bold pink wine, which tends to drink on the sweeter side, is a blend of red and white wines with vibrant and fruity flavors. Shop online for curbside pick-up (currently offered Thursday through Sunday from 11 a.m. to 5 p.m.), or visit the bucolic Bucks County location for an in-person tasting. 258 Durham Rd., Newtown, PA; (215) 860-5899
The Perfect Rosé: A gently pressed Chambourcin is a lovely pale pink in the glass, with elegant berry notes and lively acidity. It finishes with a touch of fruity sweetness; clocking in at just 11% alcohol, this is a great candidate for brunch sipping. Purchase online for shipping within PA.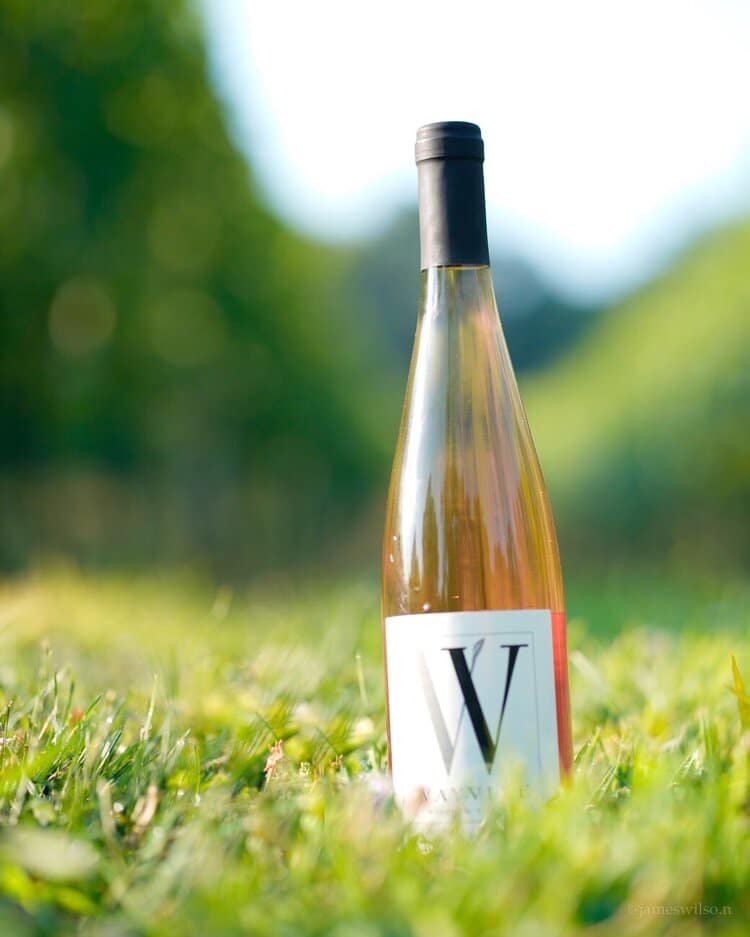 Wayvine Winery & Vineyard Rosé Carmine: This new release from Wayvine uses Carmine grapes, a cool-climate variety. According to Wayvine, Carmine is "a colder region Cabernet Sauvignon that perfectly suites Pennsylvania's Terroir." As a rosé, enjoy Carmine's bold fruit and spicy character, with great tannic structure. You can purchase wine online for delivery all across PA, or visit Wayvine, Thursday through Sunday, for in-person shopping and tastings. 4374 Forge Rd., Nottingham, PA; (610) 220-0128
VaLa Vineyards Silk Rosato: This dark and luscious rosato from one of the state's most sought-after wineries is a field blend of Corvina Veronese, Barbera, Nebbiolo, Carmine, Petit Verdot and more. With subtle barrel character, this natural wine is nuanced and complex; a wine to sip, not chug. VaLa is offering contactless "Barn Door" takeout service daily. Text your order to (484) 548-1681 to arrange your order and pick-up time, or visit on the weekends for "Back Yard Bottle Service." 8820 Gap Newport Pike, Avondale, PA; (610) 268-2702
Ready to rosé all day? What are your favorite Pennsylvania rosé wines? Let us know in the comments here or on the PA Eats Facebook page!
Feature photo:

Bigstock

Wayvine photo:

Wayvine Wines