Even if you love to hate on the pumpkin-spice trend, there comes a time during the autumn season when most of us give up the snark and submit to the occasional craving for something warm, comforting and spiced.
Pennsylvania pumpkins are in season, and if carving a jack-o'-lantern and roasting the seeds have you in the mood for more pumpkin-y treats, you're in luck! Bars, restaurants and cafes all across the state are offering pumpkin and pumpkin-spice specials. Yup, there are roasty-toasty coffee drinks, but there's also so much more to find. Here are some of the tastiest ways to get your pumpkin-spice fix that we've discovered across Pennsylvania: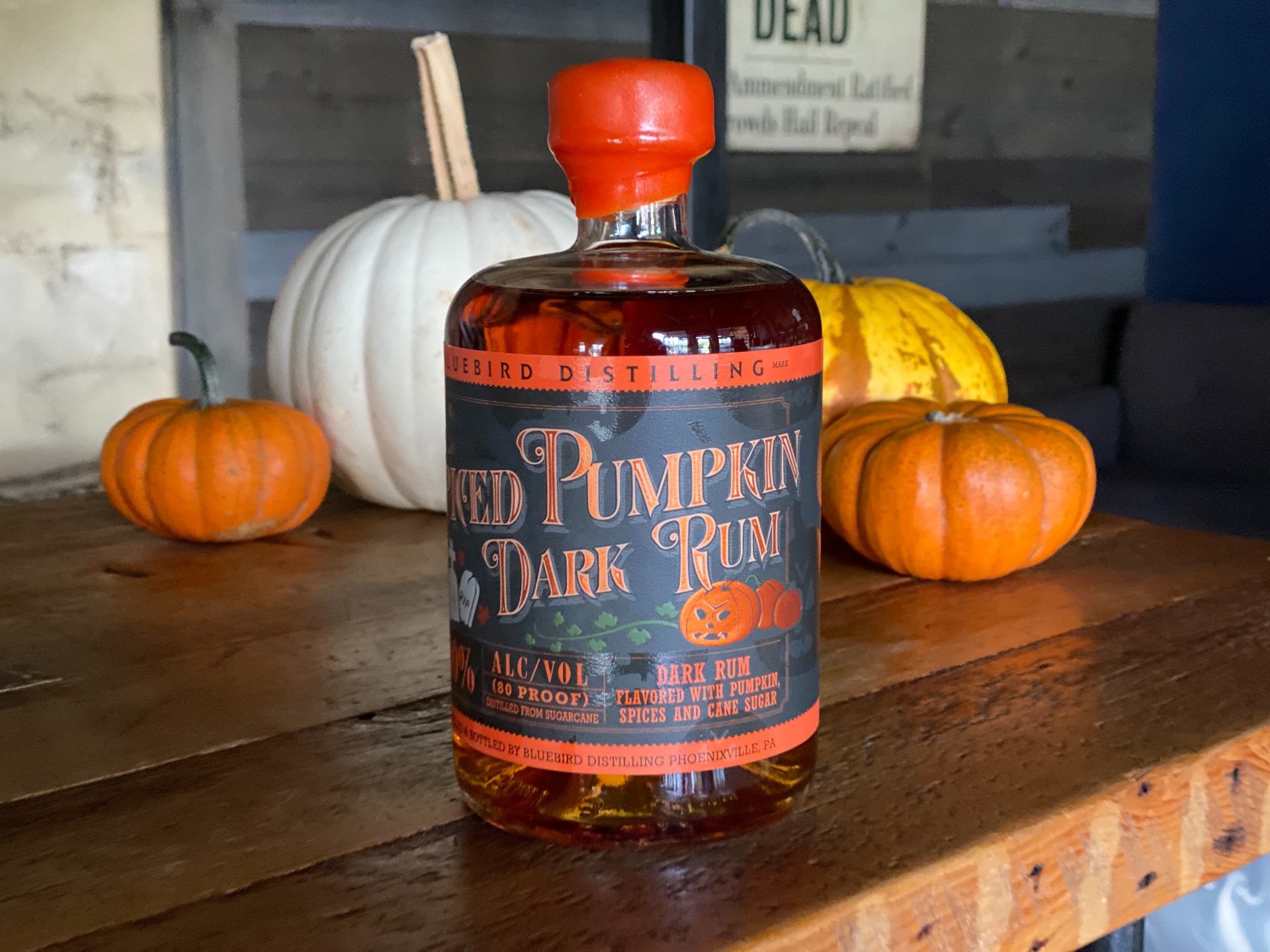 This award-wining grain-to-glass craft distillery is setting the pumpkin bar high at its own bar. Its seasonal offering is essentially a booze-soaked pumpkin pie in a glass: Bluebird Distilling's Spiced Pumpkin Dark Rum, with tons of pumpkin, caramel and dark fruit aromas and rich baking spices, molasses and vanilla flavors. Its velvety texture makes it lovely for sipping on its own, spiking some coffee or hot cider, or mixing into a seasonal cocktail. Shop online, or pick up a bottle at Bluebird's distillery and tasting room in Phoenixville, or at Char & Stave in Ardmore. 100 Bridge St., Phoenixville; (610) 933-7827; 21 Rittenhouse Pl., Ardmore; no phone.
 

 

View this post on Instagram

 
We've been fans of Dottie's Donuts' over-the-top vegan creations since they came on the scene in 2015. Now, with two brick-and-mortar shops, Dottie Donuts' range of specialty seasonal flavors is better than ever. For example, behold its pumpkin chai tea donut, a sort of delicious Frankenstein of all the best autumnal treats! Other rotating seasonal specialties include pumpkin cheesecake and pumpkin oat almond bar donuts. 529 Springfield Ave., Philadelphia; (215) 662-0379; 509 S. 6th St., Philadelphia.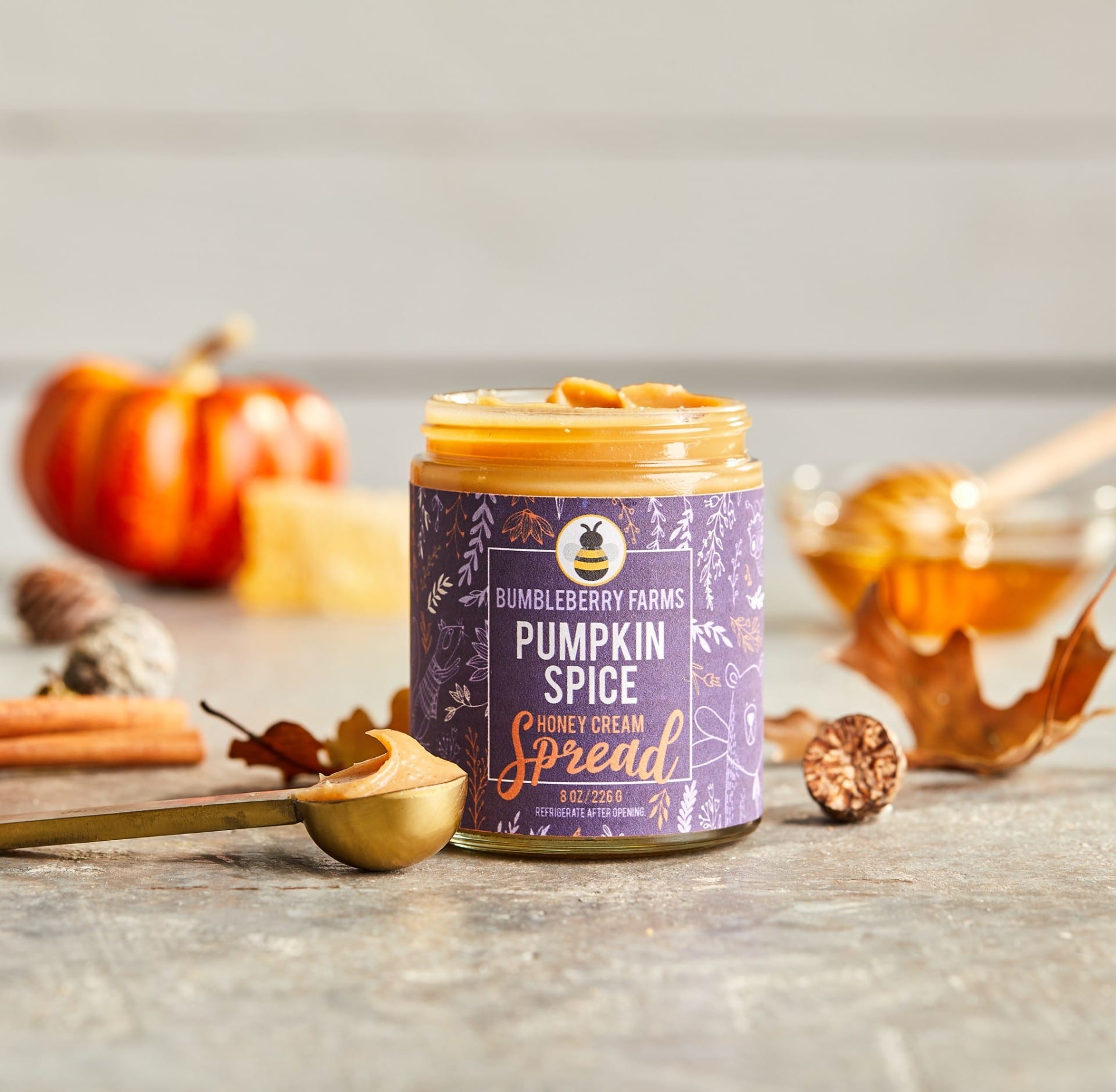 Pumpkin adds sweetness and richness to every baked good it touches, especially when it's mixed with the decadent, handcrafted honey cream spread from Bumble Berry Farms. The Pumpkin Spice spread debuted in 2019 and was an instant staff and fan-favorite. The blend of local PA honey, butter, milk and spices is an incredible treat atop toast, biscuits and oatmeal, or stirred into coffee! 5843 PA-31, Somerset; (814) 279-8083
 

 

View this post on Instagram

 
Fans of pumpkin ice cream patiently await the glorious moment each fall when it starts hitting scoop shops and grocery stores. Bucks County residents know that, when the time comes, it's time to head to Uncle Dave's Ice Cream at Shady Brook Farm in Yardley . This handcrafted, super-premium ice cream is made with farm-fresh dairy and real pumpkin. Try it in a cup, cone or pumpkin milkshake. 931 Stony Hill Rd., Yardley; (215) 968-1670.
 

 

View this post on Instagram

 
No way would we talk about pumpkin-spiced delights without including at least one pumpkin-spiced latte. After all, it's the concoction that jump-started this whole annual trend. Instead of going to an outpost of a big national chain, why not shop local? Northern Light Espresso in Scranton, a charming little spot on Courthouse Square, makes a mean Pumpkin Spice Latte throughout the fall. Pair one with a pumpkin muffin for a serious autumnal treat. 536 Spruce St., Scranton; (570) 342-3200.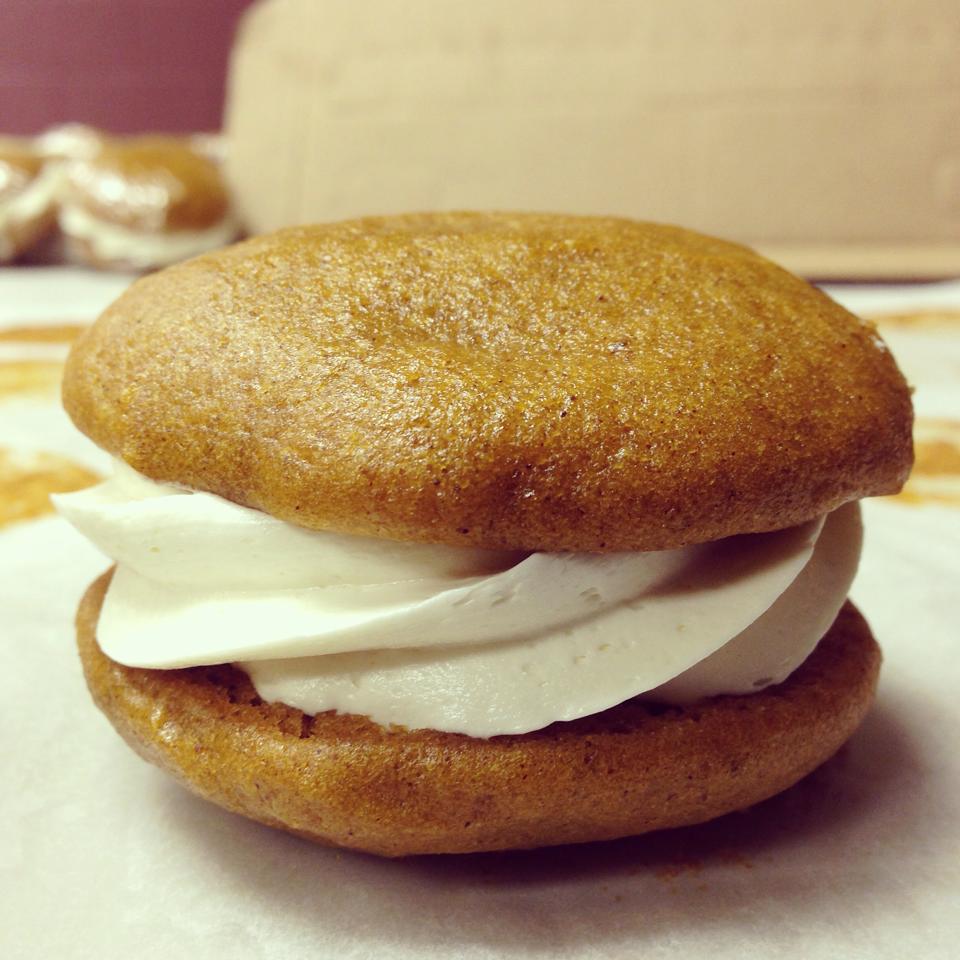 Whoopie pies are one of Pennsylvania's favorite treats, made even more crave-able when the cookies are pumpkin flavored. Sugar Whipped Bakery in Lititz makes a superb version. Owner Stephanie Samuel is a local native who knows her way around this classic confection; everything is made from scratch, and the frosting filling isn't too sweet. Vegan and gluten-free options of the pumpkin flavor are available, as well! 77 E. Main St., Lititz; (717) 568-2202.
Kombucha has the wonderful property of being customizable, and we've seen flavors tailored to fit nearly every occasion, in every season. Keystone Cultures, located in Central PA, crafts all sorts of fun flavor combos, including a fall special: pumpkin-spice booch! This sweet, fizzy fermented tea can be delivered to your door through the brand's automatic home delivery subscription, offered weekly, bi-monthly or monthly across Centre County.
 

 

View this post on Instagram

 
John & Kira's adorable candies are almost too cute to eat. We love how inventive this artisan company is with each season, and the charming Caramel Spiced Pumpkins are no exception. Of course, they are delicious, too! The combo of dark chocolate, silky caramel and fall spices are enrobed in a 62% dark chocolate shell that is painted by hand and finished with a chocolate stem. Shop online or by phone. 163 W. Wyoming Ave., Philadelphia; (800) 747-4808.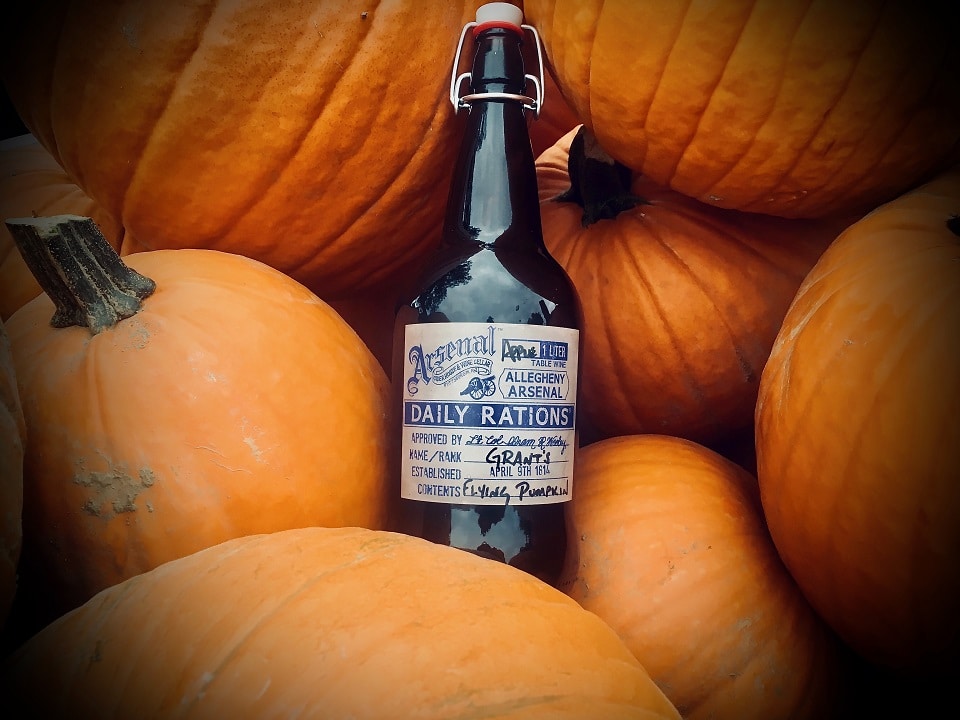 Apples are the other fall food darlings, and you can enjoy them in their finest form, along with pumpkin, in Grant's Flying Pumpkin Hard Apple Cider from Arsenal Cider House. This modern, semi-sweet cider is made with fresh, whole pumpkin and spices blended with tea from Gryphon's Tea in Bloomfield. The result is a well-balanced, lightly effervescent cider, featuring just the right amount of pumpkin spice. Owner Bill Larkin shares this info about the cider's name: "In keeping with our U.S. Civil War theme, it is named after General Grant. He referred to Confederate round ball ammunition as 'Flying Pumpkins' due to its inherent inaccuracy." Grab a pint at any of Arsenal's locations. 300 39th St., Pittsburgh; (412) 682-7699; Soergel Orchards, 2573 Brandt School Rd., Wexford; (724) 777-2402; Trax Farms, 528 Trax Rd., Finleyville; (412) 403-6174.
For a dose of pumpkin spice on the go, check out La Colombe's Pumpkin Spice Draft Latte in handy, dandy cans. Thanks to some magical technology, these lattes are actually thick and creamy right out of the can, with a lovely, balanced flavor. La Colombe focuses on quality ingredients, like cold-pressed Nizza espresso, real pumpkin puree, cinnamon, clove, allspice, anise, vanilla, sugar and hormone-free 2% milk. The Pumpkin Spice Draft Latte has way fewer calories and sugar (we're talking 15 grams of sugar, versus 45 or 50) than a traditional PSL. Try it on draft in the Philly-area stores, or grab a four-pack from your grocer. 130 S. 19th St., Philadelphia; (215) 563-0860; 1414 S. Penn Square, Philadelphia; (215) 977-7770; 1335 Frankford Ave., Philadelphia; (267) 479-1600; 915 Lancaster Ave., #160, Bryn Mawr; (215) 398-3091.

How are you making the most of pumpkin-spice season?
Feature photo:

Bluebird Distilling

Honey spread photo:

Bumble Berry Farms

Pumpkin cider photo:

Arsenal Cider House