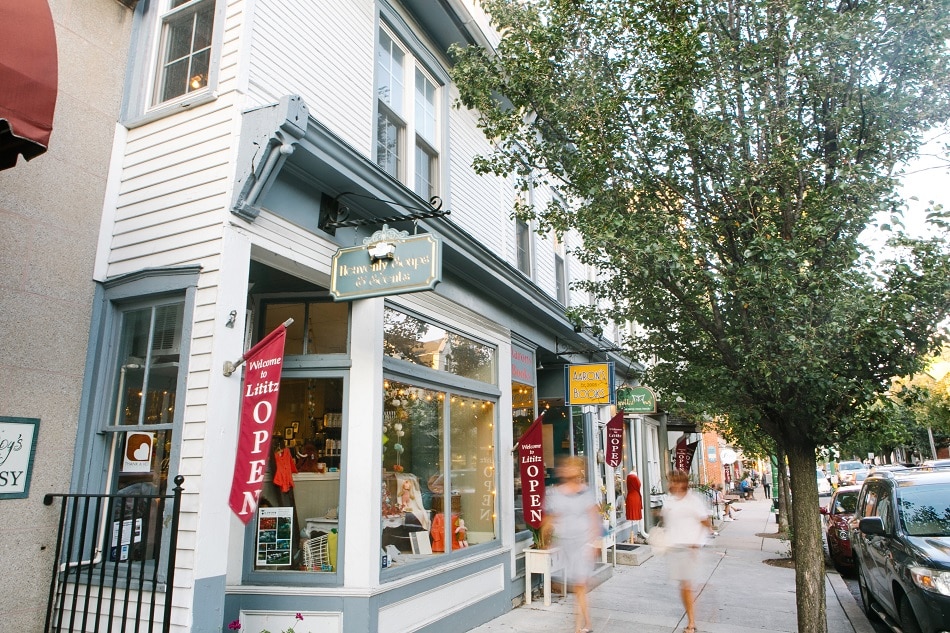 With a well-preserved small-town feel, Lititz is a gem right in the heart of Lancaster County in Pennsylvania. Lititz greets you with a vibrant feel, as unique shops and eateries line the streets. You'll find trendy cafes, craft beer and cocktails, as well as fresh Lancaster County food and goodies to take home with you.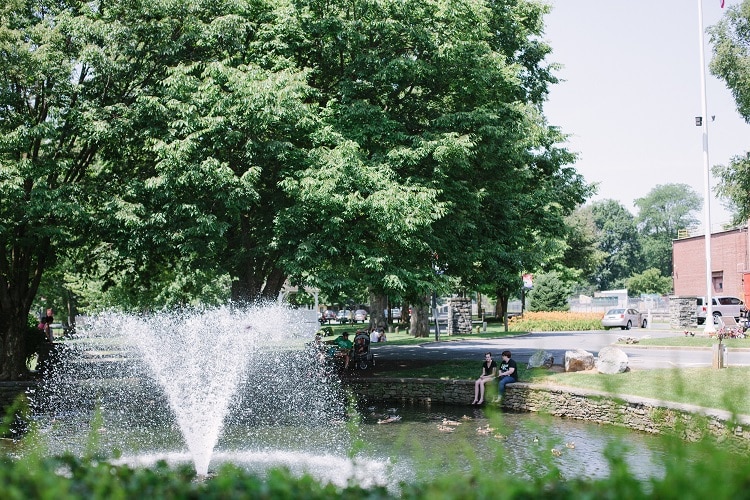 Voted America's Coolest small town, Lititz is surrounded by rolling farmland, and the town perfectly blends history and modernity. Lititz is a favorite destination among tourists, day-trippers, vacationers from nearby and far away, and even the folks who live just a few miles south in Lancaster city. We suggest you plan your trip around the food, drinks and great shopping options we've presented below.
Where to Eat
Our first suggestion of the day, of course, involves food. If you're like us, the more meals and snacks you can eat in a new city, the better. Start with avocado toast or an egg and ham panini and a sugar and spice latte at Tomato Pie Cafe or a quick croissant and a cup of coffee at Dosie Dough. This would be the perfect time to plot out the rest of your day in Lititz.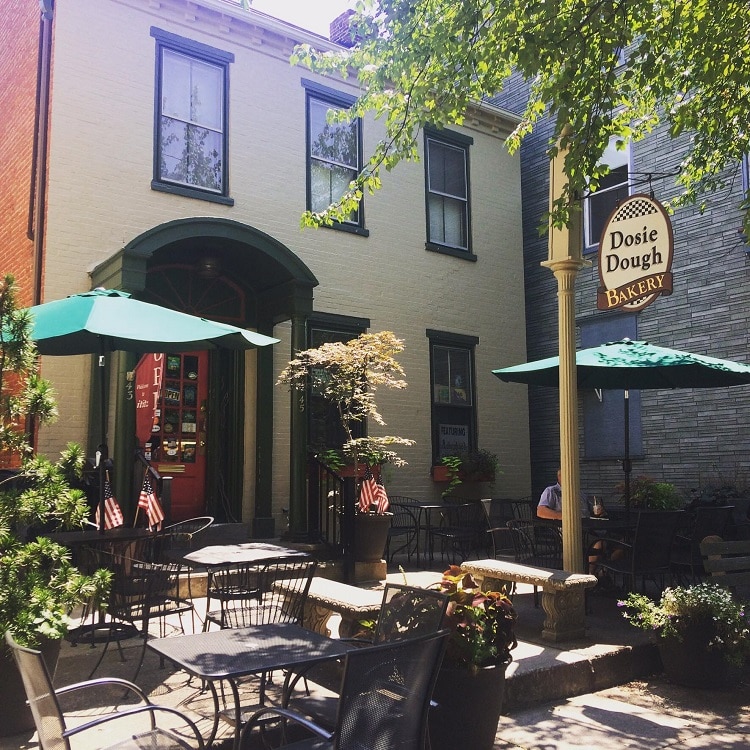 After breakfast, make your way to Main Street for the main attraction: unique stores and shopping. Walk in to Wilbur, a Lititz staple, and take a deep breath. The sweet smell of chocolate will bring a smile to your face! You can even watch candy makers create Wilbur's delicious fudge.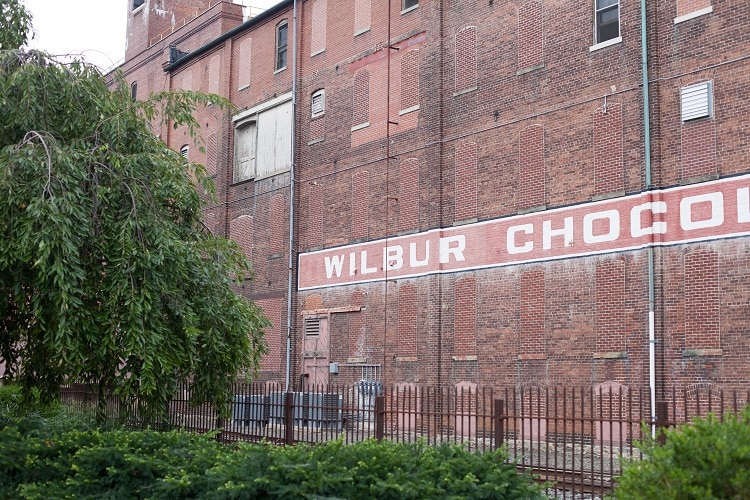 Another historic stop on your walking tour of Lititz should be the Julius Sturgis Pretzel Bakery. Tour the original bakery, get a hands-on lesson in pretzel-twisting, and taste the results of 150 years of pretzel-baking heritage.
For lunch, we guarantee an excellent meal and beer selection at The Bull's Head. This cozy spot is modeled after a traditional British pub, and offers great food, an atmosphere for friendly conversation, and of course, quality beers. The Bull's Head has been named the best beer bar in the U.S. by USA Today for the past three years! If weather permits, dine on the patio out front and allow all of the small-town feels to wash over you.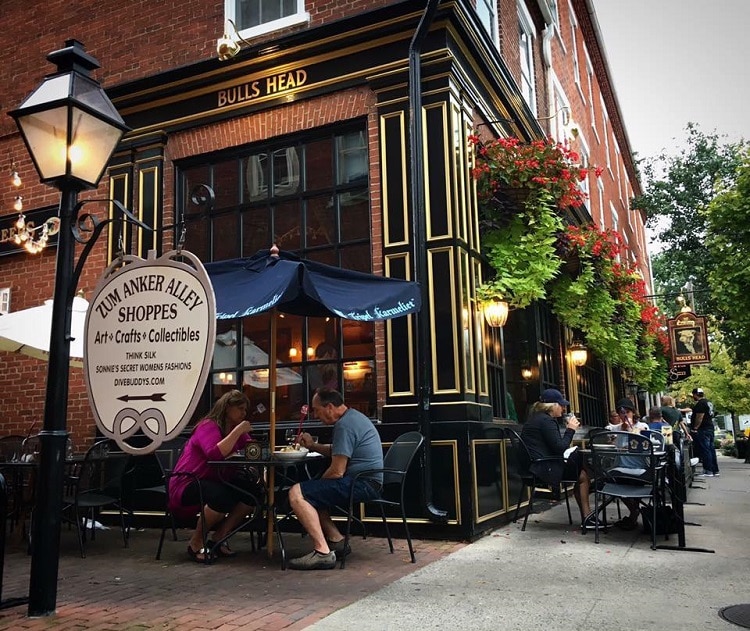 Our favorite menu item is usually a cheese and charcuterie board, and The Bull's Head has a mighty fine version. Other favorites include the Bull's Head burger, shepherd's pie and fish and chips. However, unexpectedly, the chicken and veggie tikka masalas are also on our must-order list. No matter what you decide on for yourself, add a scotch egg or two to your bill for good measure.
After lunch, pop into Zest!, a specialty cooking shop that offers the best accouterments for your kitchen and tabletop, like gourmet foods, premium herbs and spices, kitchen gadgets, cookware and knives. There is even a collection of cocktail mixes and wine accessories for your home bar.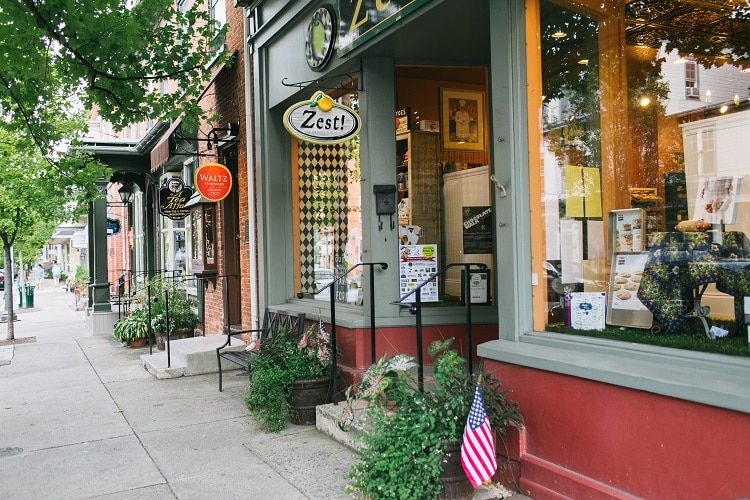 If you already have all of the kitchen gadgets, but you're looking for something new to add to your at-home menu, peruse the meat counters at Rooster Street Butcher and Savory Gourmet.
Rooster Street offers more traditional dinner options like slab bacon, chorizo sausage and lamb. Savory Gourmet is a bit more eccentric: Its butcher case offers items such as alligator tenderloin, camel patties and even rattlesnake and rabbit brats. Wild, right?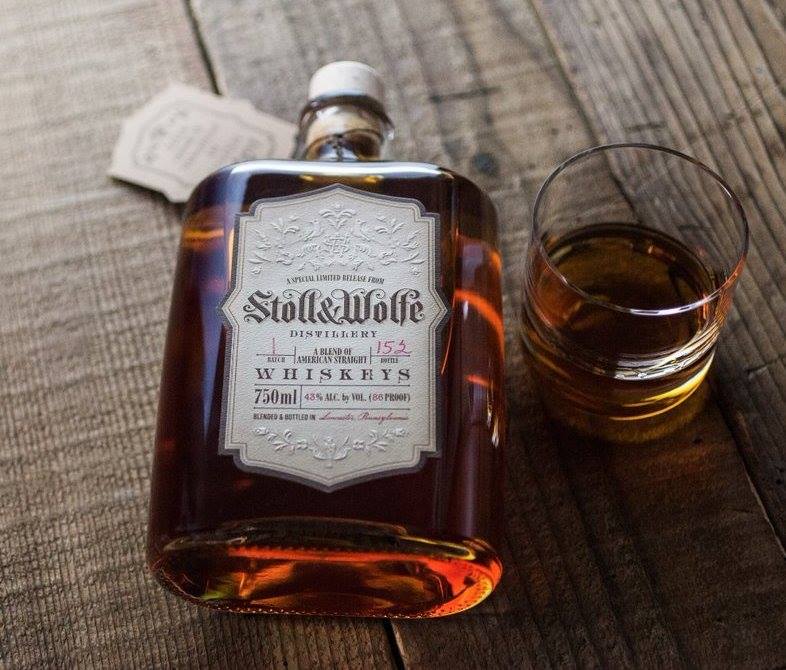 End your busy day in Lititz with a stiff drink. Our suggestion? Look no further than Stoll & Wolfe, Lititz's very own whiskey distillery. Its brand-new tasting room offers Stoll & Wolfe spirits, as well as cocktails and bottles to go. In addition to its own products, you can sip on three different Pa. beers and a variety of local wines. And, while Stoll & Wolfe has only been open for a few short months, its Pa. Rye received a "95/100, Extraordinary, Ultimate Recommendation" in the 2018 Ultimate Spirits Competition.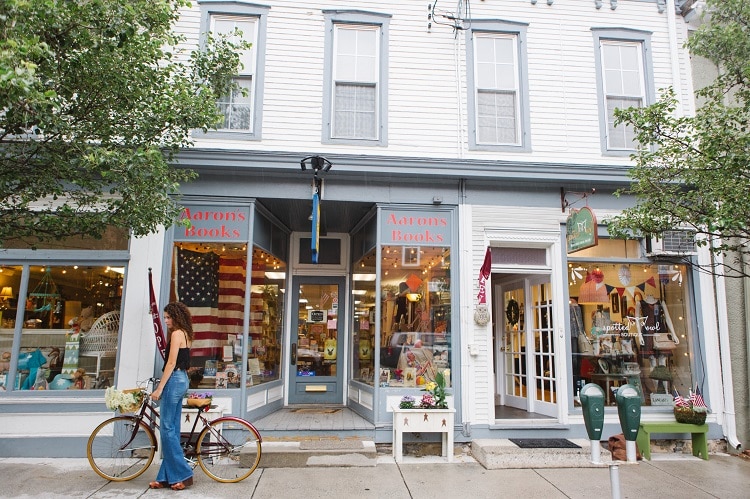 With so much to do, to see and to eat in Lititz, your day trip may turn into an overnight … We've warned you! Enjoy!
Have you been to Lititz? What's your favorite spot to hit up?
Feature and downtown photos:

Downtown Lititz

Stoll & Wolfe photo:

Stoll & Wolfe

The Bull's Head outdoor photo:

The Bull's Head