Valentine's Day is a time to celebrate love — not necessarily romantic love, though that is the cultural norm. If you're planning a hot date, or just planning to watch rom-coms and eat too much pizza, shaking up a couple of cocktails can be a fun way to toast to the relationships that bring joy into your life.
It's also a great time to show some love to your favorite local businesses, like local florists, candy makers and artisans. Bring that same "buy local" philosophy to your martini glass with these four Valentine's Day cocktail recipes, all of which use spirits from some of our favorite PA distilleries. They're pretty, pink, fruit-driven and fun — all of which seem just right for the upcoming holiday!
Bluebird Spirits Livin' in Sin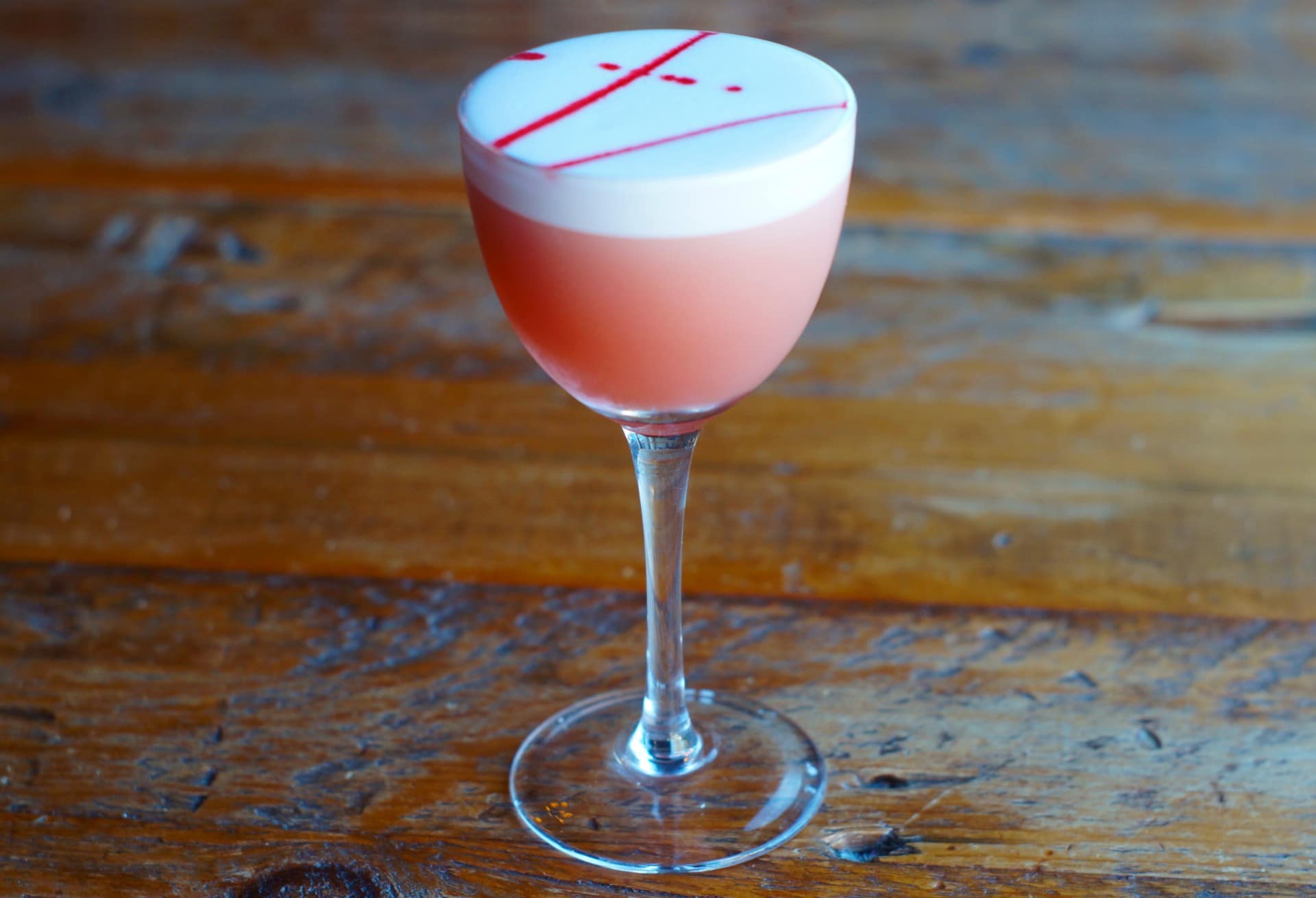 Much like friends and lovers, not all gins are of the quality you deserve. One of the best gins you'll ever find is Bluebird Distilling's Juniperus Gin, which is made 100% from scratch. Each of the botanicals, which are what gives gin its herbaceous quality, are distilled by Bluebird in separate batches, so its team can get the recipe exactly how they want it. Once the gin is blended to bottling proof, a dash of fresh cucumber water is added for a a perfect touch of garden freshness. This Livin' in Sin cocktail plays up the citrusy, peppery palate of the gin with tart lemon juice and spicy vodka, and then smooths it back out with a touch of maple syrup and an egg white for a bit of froth.
Makes 1 cocktail
Ingredients
1 oz. Bluebird Distilling Juniperus Gin
0.5 oz. Ancho Vodka
o.75 oz. maple syrup
0.5 oz. lemon juice
0.5 oz. egg white
2 dashes Cranberry Bitters
2 dashes Absinthe
Method
Put all of the ingredients in a cocktail shaker full of ice.
Then, without shaking, strain the liquid and discard the ice. Add the cocktail back into a shaker without ice and shake it dry.
Strain into a chilled coupe glass and serve.
Boardroom Spirits Raspberry Thyme Gimlet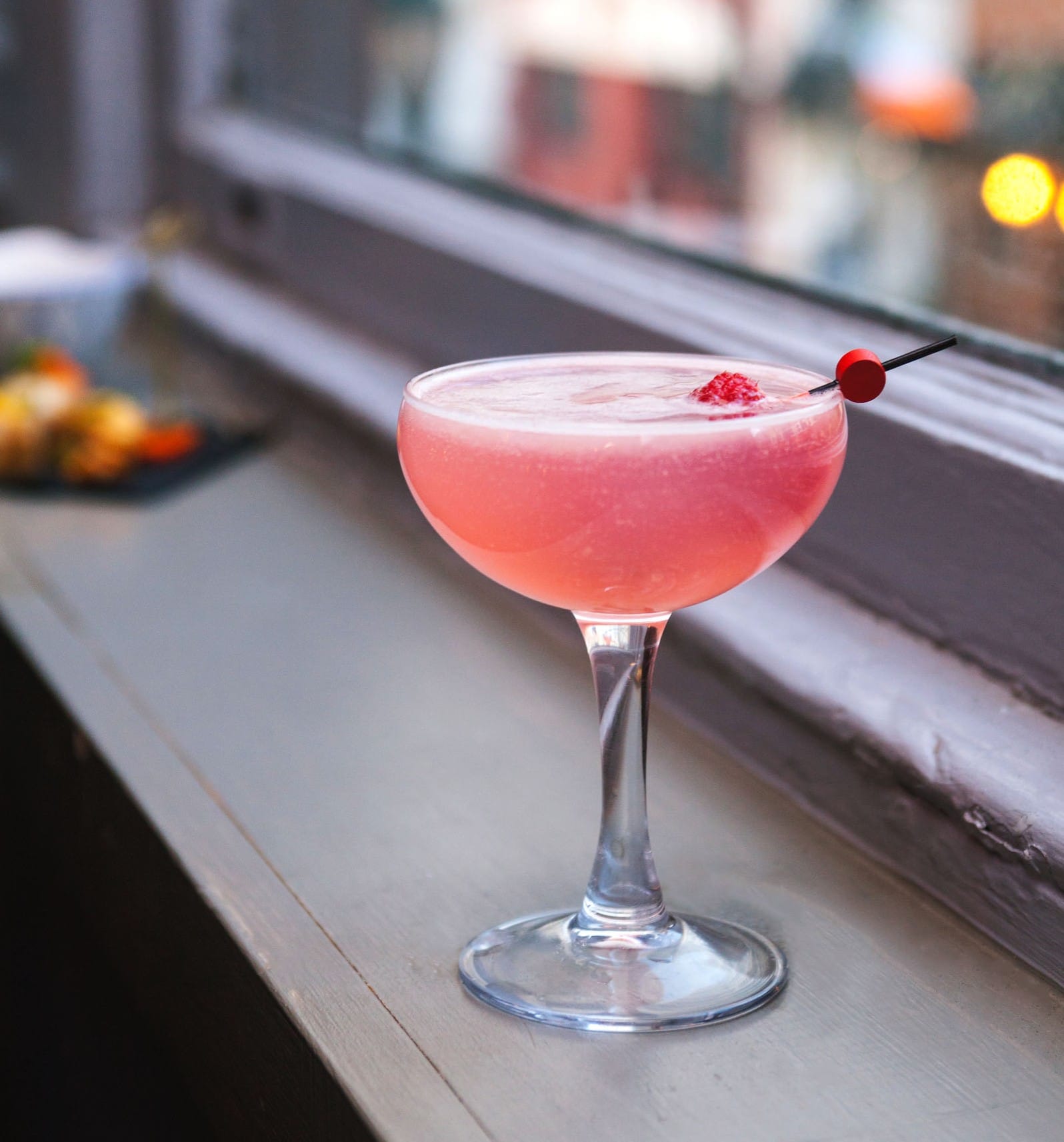 Boardroom Spirits, in Lansdale, PA, is perhaps best known for its line of Periodic Table spirits, which are fresh fruit and vegetable distillates. That means that, unlike flavored vodkas and the like, these are actually distilled from fermented produce. There's apple, beet, carrot and two pear flavors; the C: Carrot is as delicious as it is unusual, made from 100% fermented raw carrots and nothing else added. The liquid is clear and colorless but brings an aromatic nose of grated carrots and a hint of fennel, an apple-carrot slaw flavor on the palate, with a smooth, long finish. It makes an excellent gift for the home bar enthusiast, and is an awesome mixer in a number of fresh, bright cocktails, like this Raspberry Thyme Gimlet.
Makes 1 cocktail
Ingredients
1 oz. Boardroom Vodka
1 oz. C: Carrot Spirit
2 oz. fresh lime juice
1.5 oz. raspberry and thyme syrup (method below)
Fresh raspberry, to garnish
Method
To make the raspberry and thyme syrup: Heat equal parts water and sugar to a boil. Add 8 oz. of raspberries puree and 10 sprigs of fresh thyme and let sit for 1 to 2 hours. Strain and cool.
Combine vodka, lime juice, and raspberry and thyme syrup in an ice-filled mixing glass and stir with a long spoon until well chilled. Strain into chilled cocktail glass and top with C: Carrot Spirit. Garnish with fresh raspberry.
Manatawny Still Works Lips Like Sugar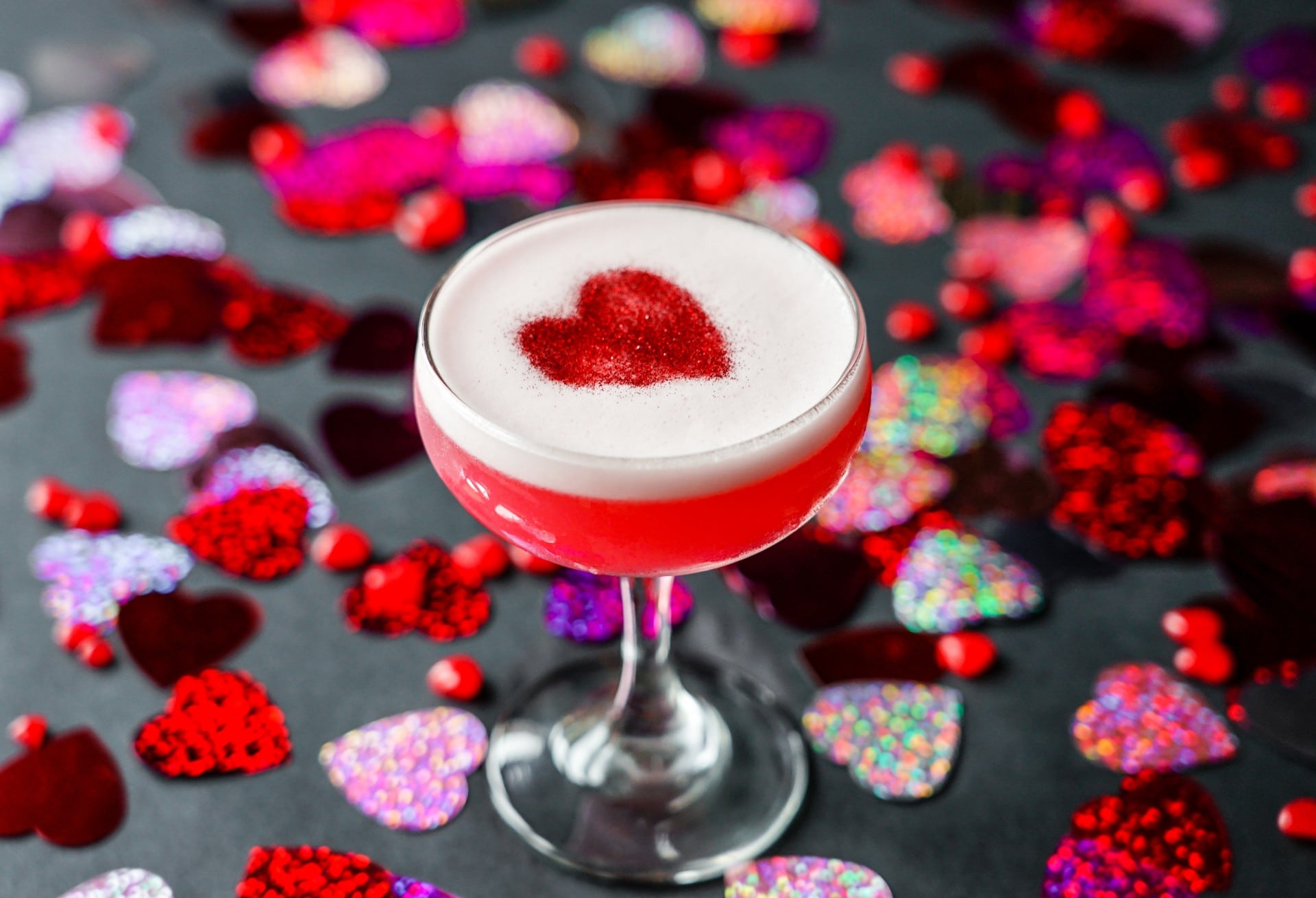 We'll bet you have pretty much everything you need to make this cocktail already in your home bar and pantry! Start with a healthy pour of Manatawny Still Works Odd Fellows gin, and layer in Campari for bitterness, lemon for zestiness and simple syrup for a touch of sweetness. This is another fun process that involves using an egg white (technically making this drink a "flip"), which is a very mixologist thing to do. Don't be intimidated! The technique is as simple as shaking any other cocktail, and the egg white lends a lovely, velvety texture.
Makes 1 cocktail
Ingredients
1.5 oz. Odd Fellows Gin
0.75 oz. Campari
0.75 oz. fresh lemon juice
0.5 oz. simple syrup
3 dashes Regan's Orange Bitters
1 egg white
Method
Combine all ingredients into a shaker and dry shake (shake without ice) for 15 seconds.
Add ice and shake again.
Strain into a coupe or martini glass and give the froth a minute to settle.
To go the extra mile, garnish the top of the drink using a heart stencil and a mix of edible cake glitter and sugar.
For the black version, add a food-grade activated charcoal powder directly into the gin.
Wigle Treat Yo'Self
Pittsburgh's well-regarded Wigle may have built its reputation on whiskey, but it makes all kinds of spirits, including rum, vodka gin, absinthe and liqueurs. This "Galentine's" Day-inspired cocktail (taking everyone's favorite line from Parks & Rec) uses two of these delicious libations: botanical-rich Dutch-style Gin, made with organic heirloom grains, based on a 19th-century Pennsylvania recipe, and Rhubarb Liqueur, made with an organic wheat and barley base spirit infused with rhubarb, lemon peel, ginger, vanilla bean, pink peppercorn and a touch of sugar. With some homemade strawberry puree and a dash of rosemary lavender bitters, this might be the ultimate Valentine's Day tipple!
Makes 1 cocktail
Ingredients
1.5 oz. Wigle Gin
0.5 oz. Wigle Rhubarb Liqueur
1 oz. lemon juice
1 oz. strawberry puree syrup (pureed strawberries cooked down with a touch of sugar, then strained)
2 dashes Wigle Rosemary Lavender Bitters
Method
Place all ingredients in a shaker with ice. Shake until chilled.
Strain cocktail into coupe glass. Garnish with strawberry slice.
Cheers and Happy Valentine's Day! What are your favorite romantic cocktails? Let us know in the comments here or on the PA Eats Facebook page!
Recipe and photos:

Courtesy of their respective distilleries