Braised beef ribs are all about low, slow cooking to build layers of umami-rich flavor. Usually, that savoriness comes from the combination of the meat and the fat and juices that render out, as well as broth, tomato paste, garlic and other aromatic ingredients. In this recipe, we add one more component: Pennsylvania brown ale for a malty, smooth character that adds a certain something special to the cooking liquid. The recipe calls for a full 12-oz. bottle of beer, but you can save the rest of the six-pack to serve alongside the ribs for a "like-with-like" pairing, or choose a hoppy, crisp pale ale or IPA to achieve more of a contrast. To turn the braised ribs into a complete meal, serve them with homemade mashed potatoes or creamy polenta made with locally milled cornmeal.
Not sure where to find a PA brown ale? Try one of these great local breweries:
Locust Lane Brewing Old Main Ale: This cozy winter warmer is brewed with dark-ruby caramel malts, as well as zesty orange and woodsy spruce. Proceeds from Old Main Ale support pediatric cancer treatment and research through Penn State's THON fundraiser. Since 2017, Locust Lane has established itself as a community gathering space with a rotating list of great craft beers on the Philadelphia Main Line in Malvern, PA.
Cobblehaus Brewing Tank: At just 4.6% ABV, this English-style is a mellow, sessionable brown ale that still brings plenty of robust toastiness with notes of chocolate maltiness. Cobblehaus has two locations in Western PA: its original taproom in Coraopolis, PA, as well as a newer, woodsy location in Mercer, PA.
Pennsylvania Beer-Braised Short Ribs
| Prep Time | Cook Time | Total Time |
| --- | --- | --- |
| 15 min | 190 min | 205 min |
Ingredients
3 pounds beef short ribs
1 tablespoon Pennsylvania sunflower seed oil
2 teaspoons salt, plus more, to taste
1/2 teaspoon pepper, plus more, to taste
2 small shallots, halved lengthwise
1 carrot, sliced into 1/2-inch pieces
3 cloves garlic, crushed
3 tablespoons tomato paste
1 (12-ounce) bottle Pennsylvania brown ale
1 1/2 cups beef broth
1 tablespoon brown sugar
5 sprigs fresh thyme, plus chopped thyme, for garnish
Method
Preheat oven to 350°F. Heat oil in a large Dutch oven over medium-high heat. Pat beef dry with paper towels, and season with salt and pepper. Sear beef until golden-brown, about 1 to 2 minutes per side. Transfer to plate and set aside.
Add shallots and carrots to the same pot and cook, stirring occasionally, until light golden-brown, about 5 minutes. Add garlic and tomato paste, and cook, stirring frequently, until fragrant, about 1-2 minutes. Stir in beer, and simmer until reduced by half, about 1 to 2 minutes. Return beef to pot. Add broth, brown sugar and thyme, and bring to a gentle simmer over low heat. Cover with lid.
Transfer to the oven, and cook until ribs are fork-tender, about 2 to 3 hours. Garnish with thyme. Serve and enjoy.
This series is made possible by support from Deer Creek Malthouse through the Pennsylvania Malt and Brewed Beverage Industry Promotion Board and grant funding from the Pennsylvania Liquor Control Board.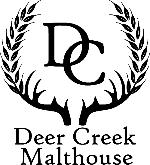 Deer Creek Malthouse (Glen Mills, PA) produces high-quality, flavorful malt ingredients made from local grain. Founded in 2012, Deer Creek is the first commercial malting operation in Pennsylvania since prohibition. The Company is dedicated to improving the regional grain supply chain for all stakeholders and leads many advocacy and value chain building initiatives, including Malt-A-Palooza, and the Mid-Atlantic Grain Fair & Conference. Deer Creek also produces a variety of consumer food and beverages using their grain and malt ingredients such as zero proof Barley Tea.