Herbaceous, minty and a little bittersweet, birch beer is Pennsylvania's soft drink of choice. An earthier, arguably more flavorful cousin of root beer, birch beer was originally brewed at home by Americans, including Pennsylvanians in Appalachia and PA Dutch country, in the 18th and 19th centuries. They gathered sap and twigs and stripped the bark off the ubiquitous birch trees growing across the land, then boiled the sap mixed with some honey, steeped the bark and twigs, and let the mix ferment for awhile. Sometimes, yeast or scraps of bread were added to activate alcoholic fermentation, which we can only imagine made a tasty brew, indeed!
During Prohibition, many beer companies pivoted to making soft drinks, and in Pennsylvania, birch beer became one of the most popular varieties. Today, birch beer (which is now most commonly made with birch oil that's been distilled from the sap) holds a small but firm place in the soda market, and is beloved by consumers who want something more complex than super-sweet colas and root beer.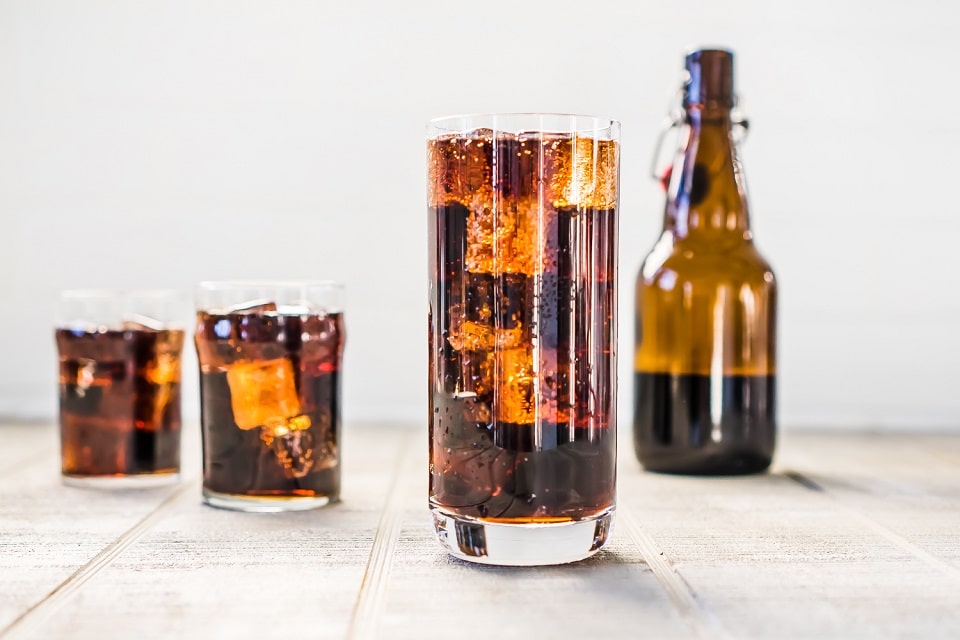 Currently, there are number of beverage companies, both big and small, producing birch beer. PA Dutch Birch Beer, in production since 1936, is the top-selling brand in the country, though many believe the mass-produced flavor is lacking authenticity. And, guess what? The company is not actually even based in Pennsylvania, but in Pennsauken, New Jersey.
We wanted to talk to someone in our state who's making old-fashioned craft birch beer, so we reached out to Artie Tafoya, co-owner of Appalachian Brewing Co. (ABC), which has brew pub locations all over central and eastern PA, including Gettysburg, Harrisburg, West Chester and Collegeville. In addition to brewing craft beer, ABC also produces a line of craft sodas, including Appalachian White Birch Beer. ABC sells its birch beer in its brew pubs, wholesale to restaurants and supermarkets, and straight to the consumer in six-packs.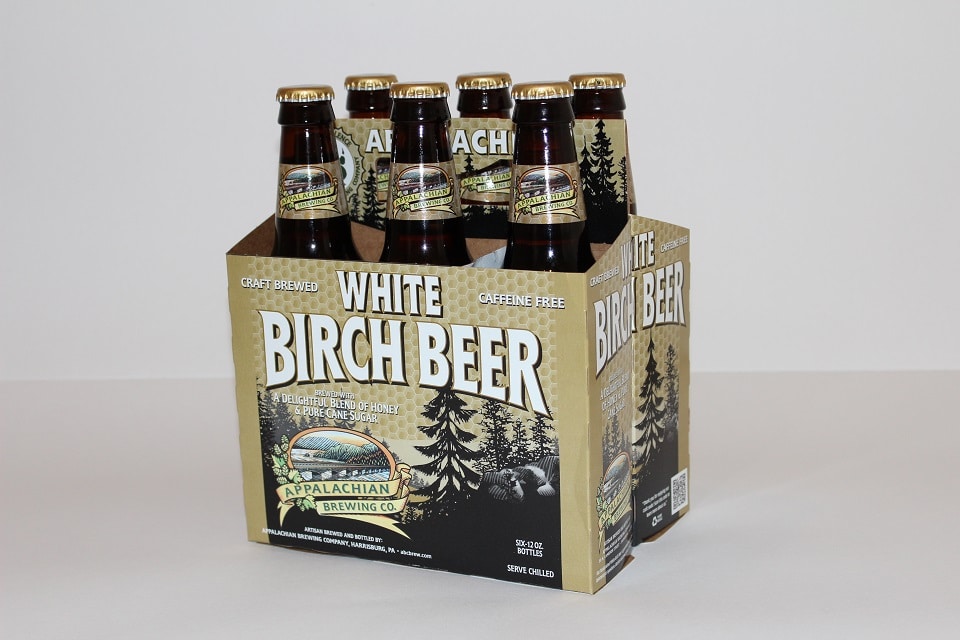 Tafoya says that when ABC first launched its soda line, it began with ginger beer and root beer, but wanted to add a product that was connected to Pennsylvania.
"We're very PA-based, and were looking for something that would fill out our line, and the idea of a birch beer came up," he remembers. "We did a lot of research on PA Dutch-style birch beers and from there, developed our own."
It took the team nearly a year to develop its birch beer, both doing research, finding the best ingredients to source. Because ABC isn't worried about producing sodas on a mass scale, they don't need to buy cheaper ingredients, Tafoya notes.
"Blue and red birch beers are just made with food coloring, because, of course there aren't really blue or red trees," says Tafoya. "White birch is the most-popular style of tree, so we thought, 'Let's keep this natural,' and we worked hard to keep it all-natural."
ABC's birch flavor comes from a proprietary mix of extracts and oils that lend refreshing spearmint and peppermint notes, which compliment the roundness of the birch oil.
"[Our birch beer] has a tea-type flavor to it, and the mint brightens it up and creates that balance," he notes.
ABC's birch beer was added to its line in 2010. Tafoya knew they'd hit the mark with the flavor profile when he'd go to stores to sample to consumers.
"People would say, 'Yeah this is amazing, it reminds me of when I was a kid,' or, 'I remember this flavor from when from my grandmother made birch beer,'" he says. "Ours has a unique flavor, but it was well received and it was a winner from the time that we started producing it."
Though ABC sells its products all over the U.S., Tafoya says that most of the sales of birch beer are in Pennsylvania, New York and New Jersey.
What does he like to do with birch beer? Tafoya loves birch beer floats (add a scoop of chocolate ice cream instead of vanilla, and you've got a Black Cow), and recommends making a simple cocktails of birch beer spiked with vanilla vodka.
"It's sort of like the brother of root beer, in a way, but it's a little brighter and lighter on the palate," he says.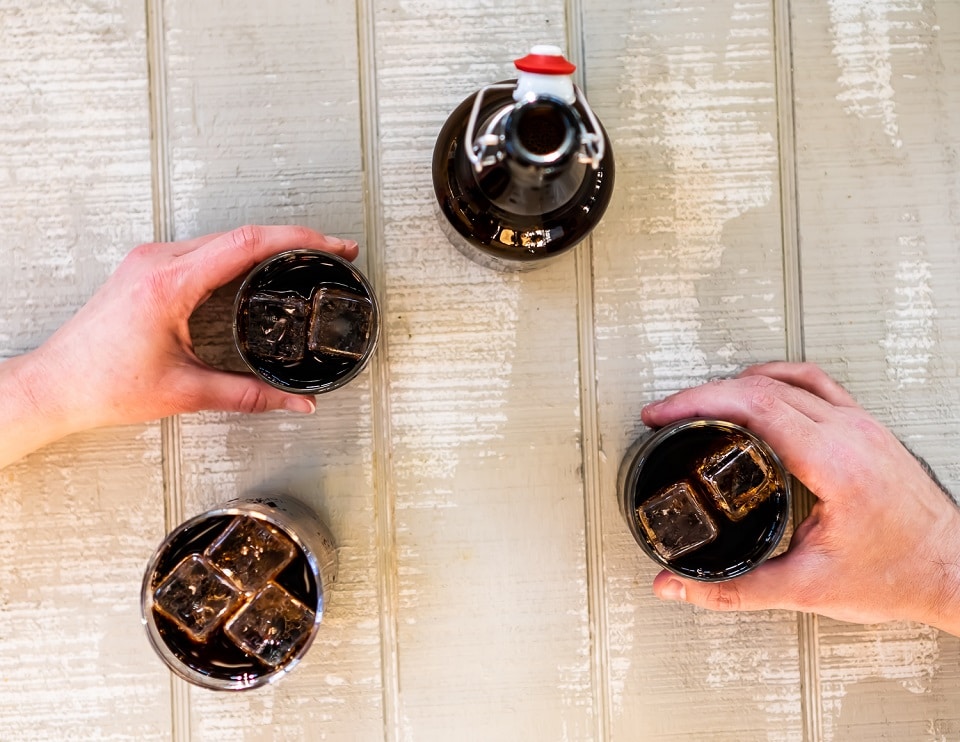 What are your earliest memories of birch beer? Do you have a favorite brand? Let us know in the comments or on the PA Eats Facebook page!
Appalachian Brewing Company is located at 50 North Cameron St. in Harrisburg; phone: (717) 221-1080.
Feature photo and glasses photo:

Dish Works

ABC birch beer photo:

Appalachian Brewing Company