Fried dough: Is there anything more appealing? Across the globe, different food cultures have their own treasured version of a deep-fried, carb-y treat: Italian zeppoles, French beignets, Polish pączki, Iranian bamiyeh, Mexican churros, Indian jalebi, American funnel cake … the list goes on.
One type of fried dough that's native to Germany, and has become a Pennsylvania food icon, is the fastnacht (also spelled "fasnacht"). It's a fried doughnut traditionally enjoyed at Carnival and Fastnacht Day or Shrove Tuesday, the day before Ash Wednesday and Lent's start. Because Lent is all about abstaining from sugar and fat, fastnachts were originally made to use up sugar and butter or lard and give everyone one last hurrah before the pre-Easter fasting commenced. For people who observe Lent, this is still part of this treat's function; for everyone else, it's just another kind of doughnut to get excited about!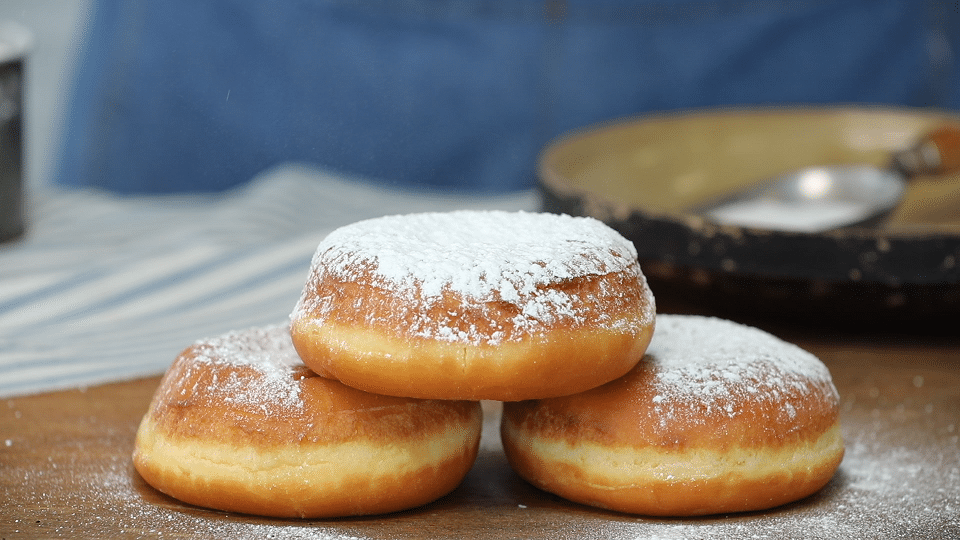 Tracing back to its German roots, the Pennsylvania Dutch in Central PA (and the surrounding regions) often celebrate Fastnacht, and indulge in the consumption of the same-named treat. In the late winter, you'll start to see grocery stores and markets in eastern Pennsylvania dishing up fastnachts, and they usually don't stick around very long. Because fastnachts are such a seasonal treat, many bakeries and markets that offer them, sell out quickly after a day of long lines.
Fastnachts are made with a yeasted dough, and many traditional PA Dutch recipes include mashed potatoes in the batter for an ethereal, fluffy texture. Some old-school bakeries deep fry them in lard, though a vegetable-based oil can be used to keep them vegetarian. Sometimes fastnachts are square-shaped or rectangular, and sometimes they're round — they almost never have a hole in the middle. Some bakeries sprinkle on powdered sugar, cinnamon or glaze as a topping, though the true PA Dutch style is to spread it with molasses.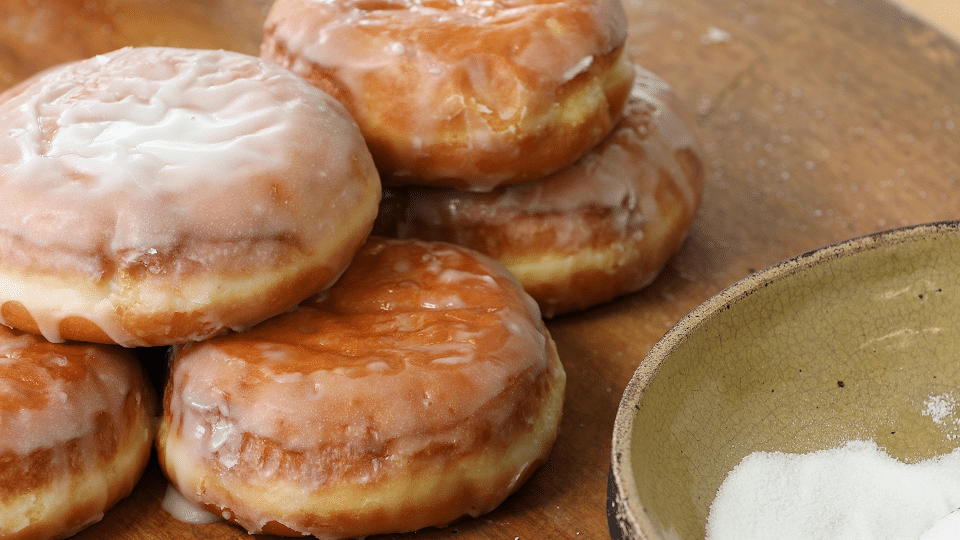 As Fastnacht approaches, you'll find not just bakeries, coffee shops, restaurants and delis, but also senior centers, fire halls, churches and other community gathering spaces throughout the state offering their own fastnachts for sale. Though this PA food tradition dates backs generations, millennials are getting in on the action too, including Josh Smith, the 35-year old baker and co-owner of Frecon Farms Bakery (read more about his fastnacht fascination in this story from the Reading Eagle). After all, what could be hipper than doughnuts?
Where do you find fastnachts in your community? Have you ever made them? What makes the perfect fastnacht, in your opinion? Let us know in the comments here or on the PA Eats Facebook page!