Meat wrapped up in pastry or pie dough is a food category nearly as old as the amount of time humans have been sitting down to enjoy meals together (we're talking Ancient Rome). In the early days of America, meat pies were often made with robins, and as the poultry industry grew and expanded, those front-yard birds were replaced with chickens.
And though it smacks of retro comfort food, chicken pot pie is still relevant, a favorite for cold nights when you need some stick-to-your-ribs type of food. Online, there are umpteen recipes for making it at home (including a very good one from The New York Times from 2016). And hip, decidedly non-stodgy establishments, like The Standard Tap and Magpie in Philadelphia, have it on their menus.
Now, let's talk about Pennsylvania Dutch chicken pot pie: While it shares many ingredients with regular pot pie — root veggies, like carrots and potatoes, and chicken, of course — it takes a much different shape. Instead of a pastry dough providing the carby-heft, a simple pasta dough is made, rolled thin, and then cut into squares. A saucy stew is made with chicken broth, shredded chicken meat, cooked veggies and the noodles for a hearty wintertime dish.
The origins of this non-pie chicken pot pie go back to the early Pennsylvania Dutch residents of Southeastern Pennsylvania. The dish was created as a clever way to use leftovers (it can also be made with turkey, beef, ham, etc. and nearly any kind of vegetable), a thrifty way to stretch out food to feed a large family or a crowd with something filling and substantial.
In PA Dutch, the meal is called bott boi, a phrase that morphed, over time, into "pot pie." PA Dutch pot pie takes everything you love about chicken noodle soup and traditional chicken pot pie and melds them together: slippery, dense noodles, swollen with fragrant broth, flavorful chicken and falling-apart tender vegetables. Look for it in traditional Pennsylvania Dutch restaurants across the state, like The Dutch Eating Place in Philly's iconic Reading Terminal Market, Hershey Farm Restaurant and Inn in Strasburg, Pa. and Dienner's Country Restaurant in Ronks, Pa. Or, make your own version at home.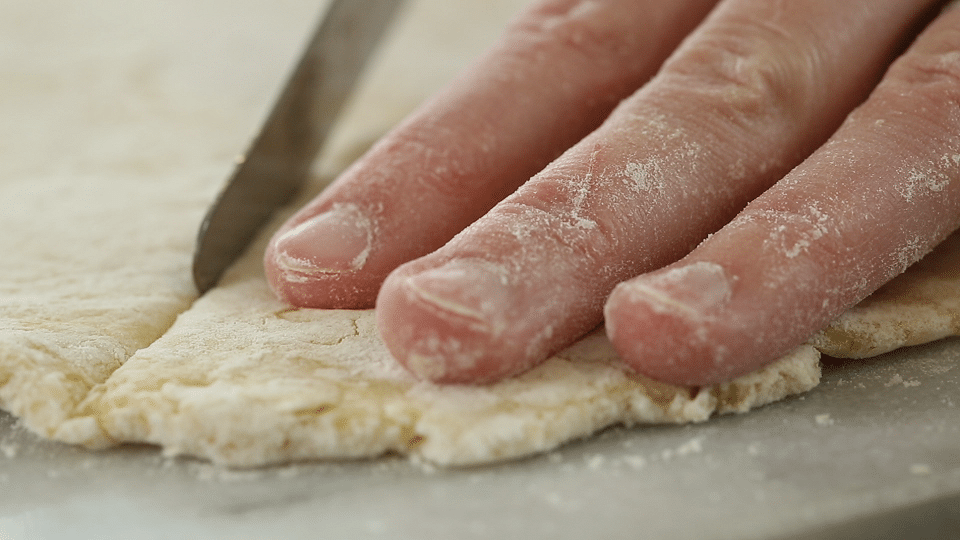 We love this recipe from Bell & Evans, a family-owned poultry farm in Fredericksburg, Pa. that's the oldest branded chicken company in America. Use its high-quality, antibiotic-free, air-chilled chicken breasts to make your homemade Pennsylvania Dutch chicken pot pie really shine!
When did you first try PA Dutch pot pie? Do you still make it for your family? Let us know!