Welcome to our video series, Pennsylvania Kitchen! We'll be inviting chefs, culinary artisans and other food-loving types to our beautiful Lancaster County studio space to talk all things Pennsylvanian and delicious.
Our first guest was Chef Josh Fidler, an accomplished chef whose food is very seasonally and locally focused, so we knew that when we asked him to create some Pennsylvania-inspired breakfast dishes he'd deliver with tons of deliciousness.
He did not disappoint.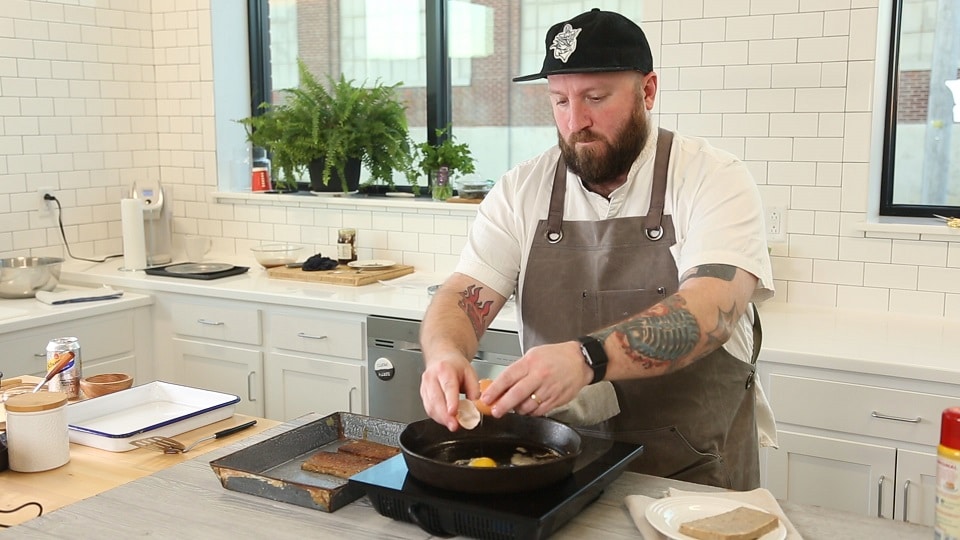 His first dish was one that he eats every Sunday morning: scrapple and dippy eggs. "Dippy" eggs are what a lot of Pennsylvanians call over-easy eggs, because those glorious runny yolks are perfect for dipping toast in! Scrapple, of course, is a local favorite, and Fidler took it one step chef-ier with a sweet pop of apple butter on the plate to play off all of the savory flavors.
Check out the video for the play-by-play, then try Chef Fidler's recipe for scrapple and dippy eggs for yourself! Just remember: When a dish is simple, good ingredients are key. Shop local and don't skimp on good-quality eggs and butter. Let us know what you think of this hearty, PA-proud breakfast!
Check out a behind-the-scenes look at Pennsylvania Kitchen and let us know if you'd like to be our next guest!