If your New Year's resolutions involved some sort of fitness regime or weight loss goal, we're here to help. We know it's hard to find motivation to go out into the cold weather just to do a boring, uninspired workout.
So, grab a friend and try something new! Here are a few of our favorite new workouts in Philly that combine a sense of adventure with a good sweat sesh: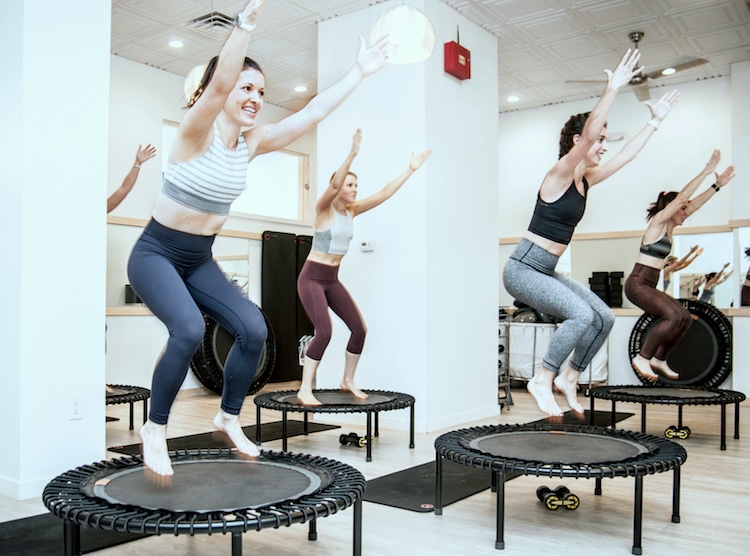 Ready for a fun and effective workout? Meet rebounding! According to Freehouse Fitness' website, rebounding is twice as effective at improving aerobic fitness and burns 50% more fat than running. It's also low to no impact on your joints, uses and tones over 600 muscles with every jump and is amazing for your lymphatic system. Phew! If the idea of bouncing all around a trampoline makes you nervous, don't be. The instructors will explain good jumping form and keep an eye on all students in class, correcting form when needed. The jumps are kept low, with the focus of the workout being pushing down into the rebounding surface, triggering the most work for your muscles. A single class is $18, with discounts on multiple and monthly class passes. There are also a few new client specials to check out. Try three classes for only $40. Jump in and give rebounding a try at Freehouse! 1430 South St. Philadelphia; (215) 581-7384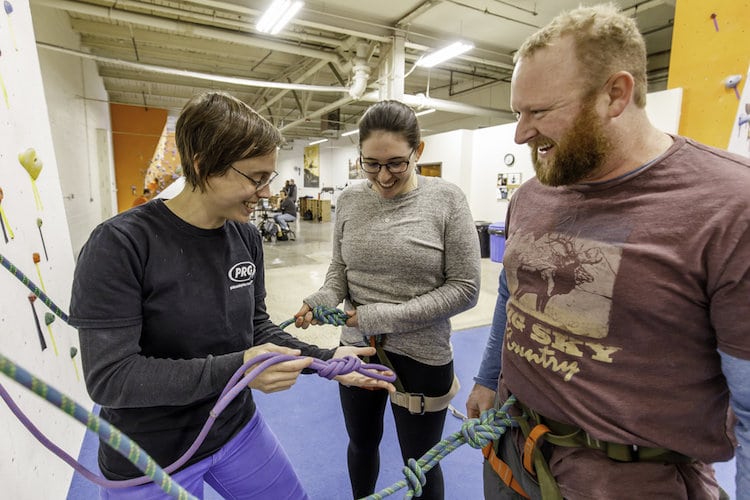 Philadelphia Rock Gym has been teaching its communities to rock rock climbing for 20 years! And it's time for you to join the fun and try something new. The first step is to take a lesson from the masters. The purchase of an entry-level package covers the basic safety skills needed to start climbing. It includes information for operating the safety ropes, knot tying and basic climbing movement; information on bouldering mat placement and safety; a day pass; all rental equipment; and a two-week membership to come back and climb! The upper body strength required for rock climbing is obvious, but your legs and core will also get a workout and build muscle as the body strives to find balance. With four locations in Oaks, Coatesville, East Falls and Wyncote, don't come crying to us when you become a rock climbing addict!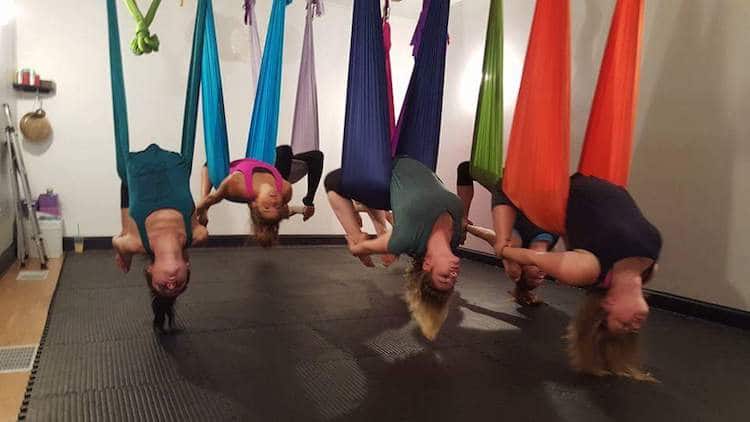 Take your yoga practice to new heights at Kaya Aerial Yoga. Aerial yoga is known to increase your flexibility and decompress your spine, plus it facilitates lymphatic detox and rejuvenates the spirit. Whether you're a yoga beginner, expert or somewhere in between, Kaya has classes to accommodate every experience and ability level and welcomes beginners of all ages. Aerial yoga is also great for those recovering from injuries and chronic health conditions as the hammock takes much of your weight, allowing you to more easily reach and obtain the health benefits from more advanced yoga postures. There's a great selection of membership options as well as individual classes available. Pro tip: Sign up for your class ahead of time online to save $5 off the drop-in fee. 225 Quarry St., Philadelphia; (215) 550-5344
If you've ever wanted to run away and join the circus, now you can! But there's no reason to even leave Philly. Sign up for a class at the School of Circus Arts and you'll be able to clown around with the best of them. If you have no experience, PSCA suggests starting with its recommended classes for new students. These classes are designed to be accessible to all body types and fitness levels, and they're the perfect way to get familiar with the circus arts. If you're experienced in circus, gymnastics, rock climbing, crossfit or any other extreme sport, PSCA still recommends starting with one of the beginner classes to get to know your level and to help you find the right class. 6452 Greene St., Philadelphia; (215) 849-1991
Get your booty to Focus Barre & Yoga! Barre classes are ballet-inspired, incorporating a ballet barre and a few pliés and pirouettes here and there. Don't be intimidated if you're not a tiny dancer, though. These classes mix elements of pilates, dance and yoga to sculpt your arms, flatten your abs, firm your buns and tone your legs. Trust us, you'll feel these results immediately, as every muscle is used during the 60-minute class. Classes are $20 each, but a monthly unlimited pass for new members is only $99. 1923 Chestnut St., Philadelphia; (215) 575-0147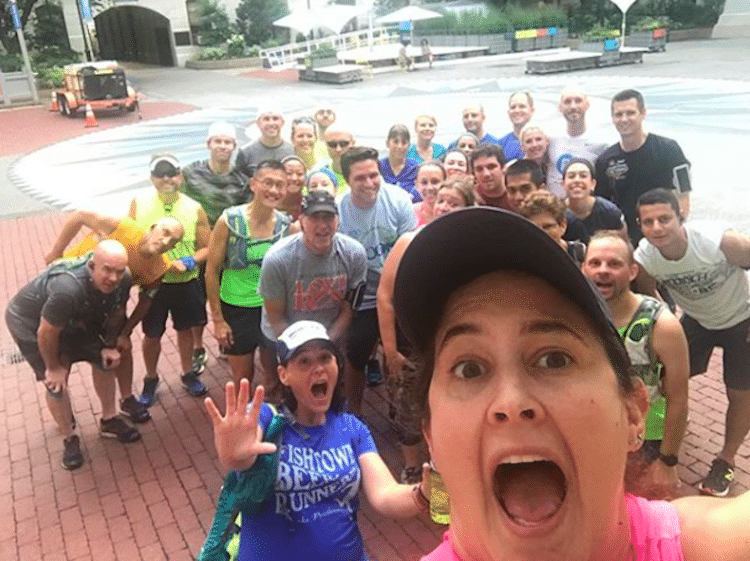 Meet up with the Fishtown Beer Runners every Thursday evening at 7 p.m. sharp in Palmer Park (E. Palmer St. & Frankford Ave.) or, if you're in South Philly, at 7th and Bainbridge. The group runs three to five miles and concludes each run at a pub for a beer or two. The Fishtown Beer Runners combine responsible running and consumption in the interest of science. Join the runners for a new way to workout with new friends and give cheers to quality beer! And, besides running and refreshing themselves, the Fishtown Beer Runners are known for getting involved in many things, from charity fundraising to sponsoring the Beer Runners Summit at Jefferson University Hospital.
What other new and adventurous workouts have you tried? Tell us!
Feature Image:

Pexels

Freehouse Fitness Studio photo:

Cherina Jones

Philadelphia Rock Gym photo:

Philadelphia Rock Gym

Kaya Aerial Yoga photo:

Kaya Aerial Yoga

FIshtown Beer Runners photo:

FIshtown Beer Runners