Just about 30 miles outside Philadelphia sits Phoenixville. Anchored by a walkable, charming waterfront downtown, the area is known throughout the region for its arts and culture scene, its proximity to beautiful nature, a tight-knit sense of community and so much more.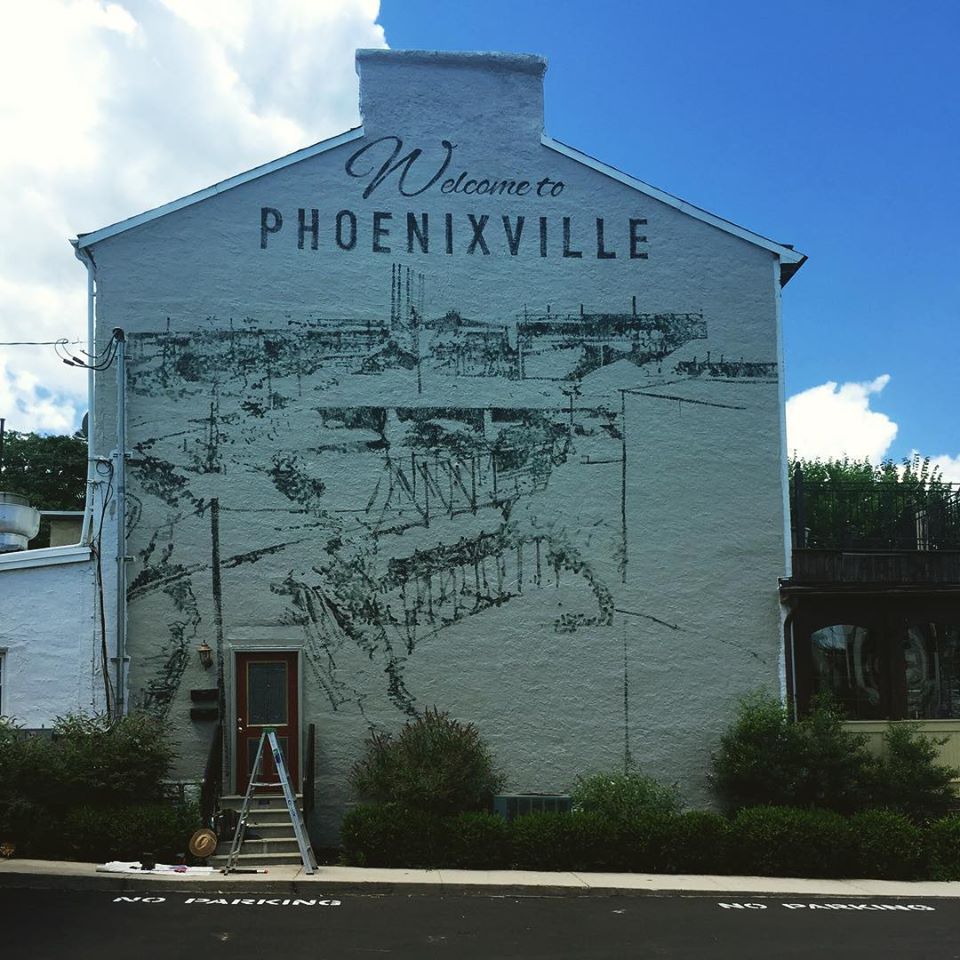 Like so many U.S. cities, Phoenixville was once a hotbed of manufacturing, including steel and silk mills, aided by its location at the intersection of two waterways: the Schuylkill River and French Creek. As factory-based industries evolved or relocated, many of the plants, factories and foundries shuttered during the mid-1980s, leaving the town primed for its next chapter. After a period of economic decline in that post-industrial phase, the Phoenixville downtown and the surrounding areas have experienced a major boom over the past two decades, with the arrival of numerous craft breweries, bars and restaurants, independent and family-owned retail businesses and services. Additionally, many of the industrial landmarks have been repurposed for new uses, like the Phoenixville Foundry, a popular wedding venue in the former foundry of Phoenix Iron & Steel Company.   
While you might be familiar with some of the more iconic spots in Phoenixville, like The Colonial Theater, Steel City Coffeehouse and Sly Fox Brewhouse, we'd like to introduce you to five of the area's hidden gems, each one striving to make its mark on this unique and storied town.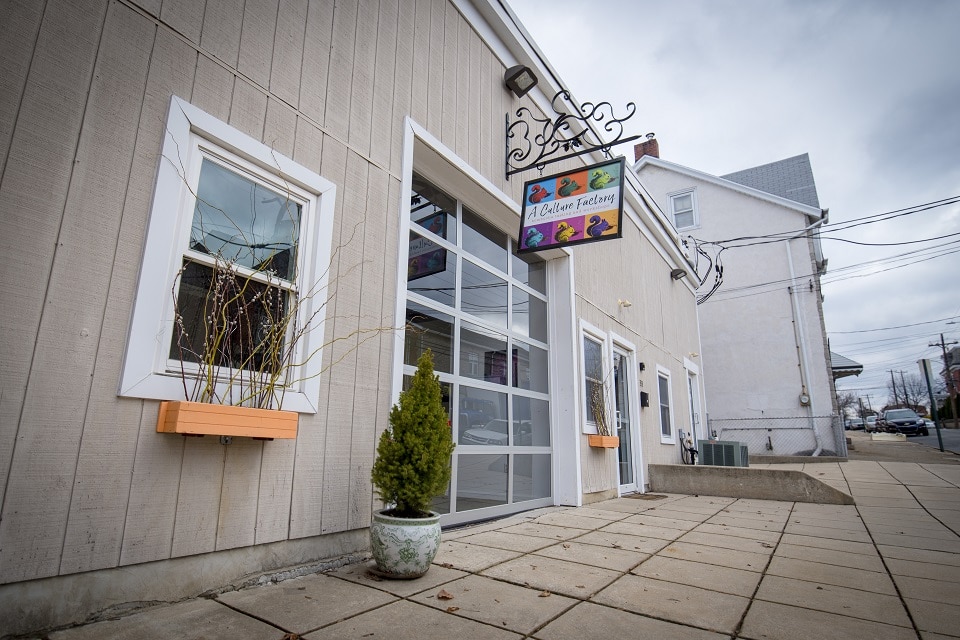 For Olga Sorzano, making kombucha started as a way to revisit a treat she enjoyed during her childhood in Russia. The fizzy, probiotic-rich fermented tea that her grandmother made for her soon became popular with family and friends, and, in 2015, BABA's Brew was officially born. This homegrown kombucha company started small, working out of the Artisan Exchange in West Chester and selling primarily at the Phoenixville Farmers Market. But, as kombucha grew in popularity, so too did BABA's Brew, with more customers and wholesale accounts than ever. Soon enough, Sorzano was looking for her own headquarters.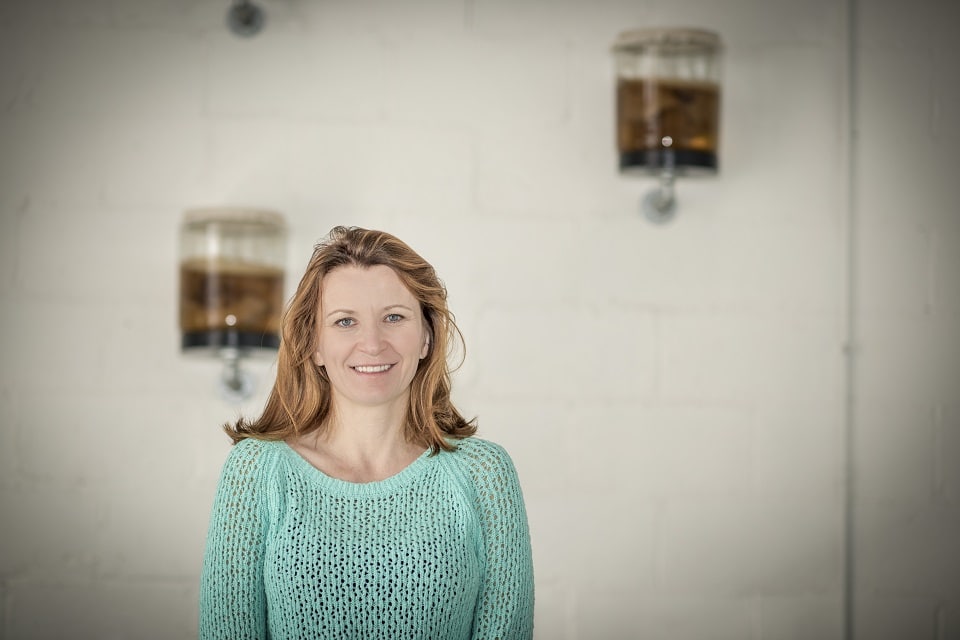 In June of 2016, she celebrated the grand opening of A Culture Factory, a community-minded place where "culture meets culture." The factory is home to the kombucha "brewery" for BABA's Brew, and it also hosts a number of events, like wellness workshops, yoga classes and food and drink demonstrations. Sorzano envisions A Culture Factory to be somewhere people can "dive into a fascinating world of fermented foods and beverages." So, the tasting room, an open, airy space with plenty of tables, offers samples of BABA's Brew kombucha, as well as other fermented treats, like pickles, sauerkraut and kombucha popsicles. The tasting room is open every Saturday from 10 a.m. to 3 p.m. 333 Morgan St., Phoenixville; (267) 738-1973.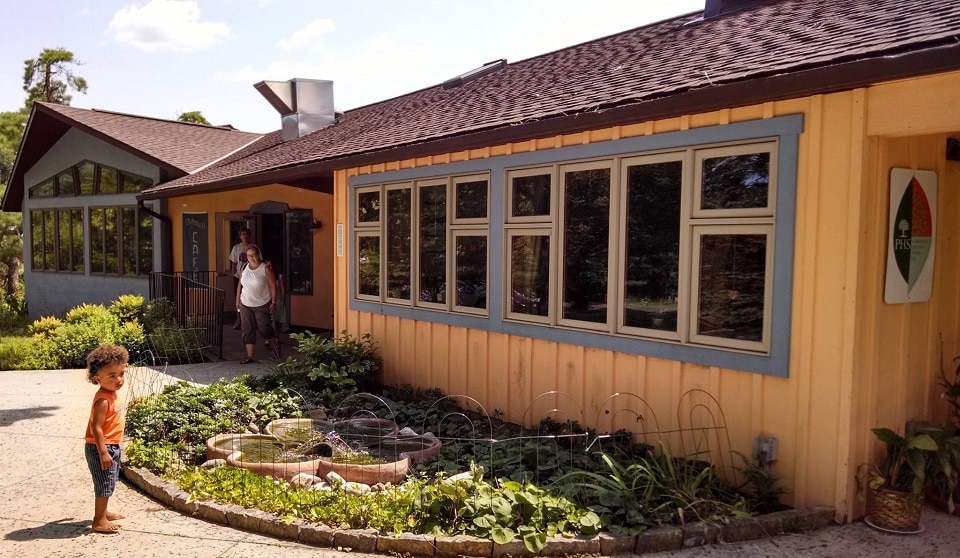 Camphill Café is a unique and wonderful place: this cozy, welcoming spot is open Wednesday through Saturday, serving lunch from 10 a.m. to 2 p.m. Lunch, which often includes mostly-vegetarian soups, sandwiches, entrees and desserts, is made with organic and biodynamic ingredients, with products and produce sourced from nearby businesses, such as Sweet Water Baking Company and Sankanac CSA. The menu changes often (check Facebook for updates), but some recent dishes have included eggplant salad, curried tuna salad and vegetarian spinach lasagna. The café itself is a lovely, bright space, housed in an eco-friendly building and surrounded by trees and greenery. Prices are reasonable and, in an effort to welcome even more of the community to the café, Thursdays and Saturdays now operate on a "pay what you wish" basis.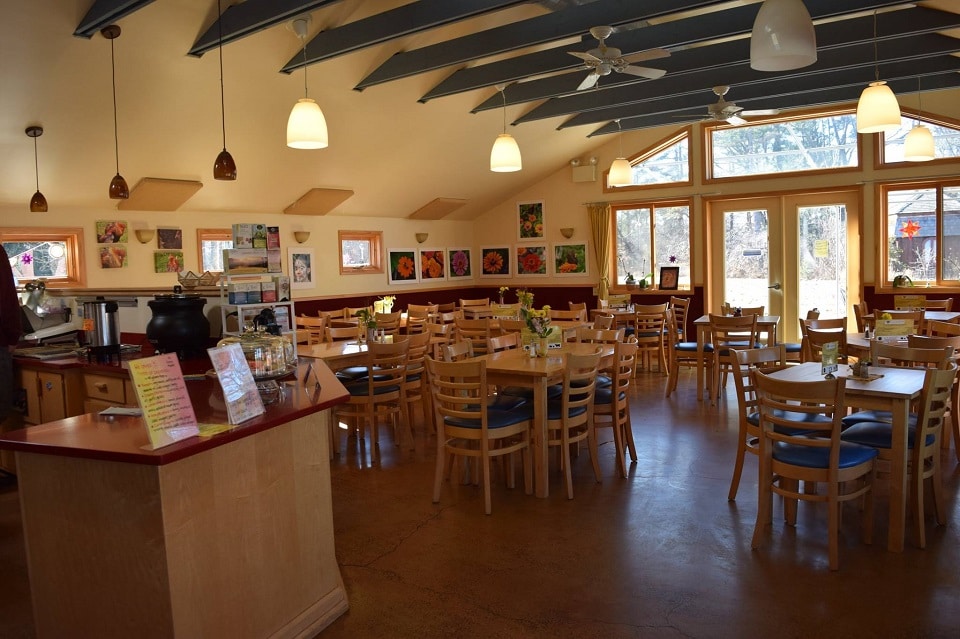 The café is managed by Hilla Haut and run by an able crew of Kimberton Hills residents. Camphill Village Kimberton Hills is, according to its website, a "dynamic farming, gardening, and handcrafting intentional community that includes adults with developmental disabilities." Situated on 432 acres of land, it was founded in 1972 as part of the international Camphill Movement, originally developed by Karl Koenig, M.D. in Scotland in 1940, the first Camphill village was started in Scotland. The global Camphill community currently includes over 100 independent communities in more than 20 countries, all of which value and nurture the individuality of its residents' gifts. Residents include children, youth and adults with developmental disabilities, as well as those with societal and personal vulnerabilities. Cooperative and confidence-building work opportunities, such as working in the café or creating things for the Craft Shop, are an integral part of this mission. 1601 Pughtown Rd, Phoenixville; (610) 935-3599.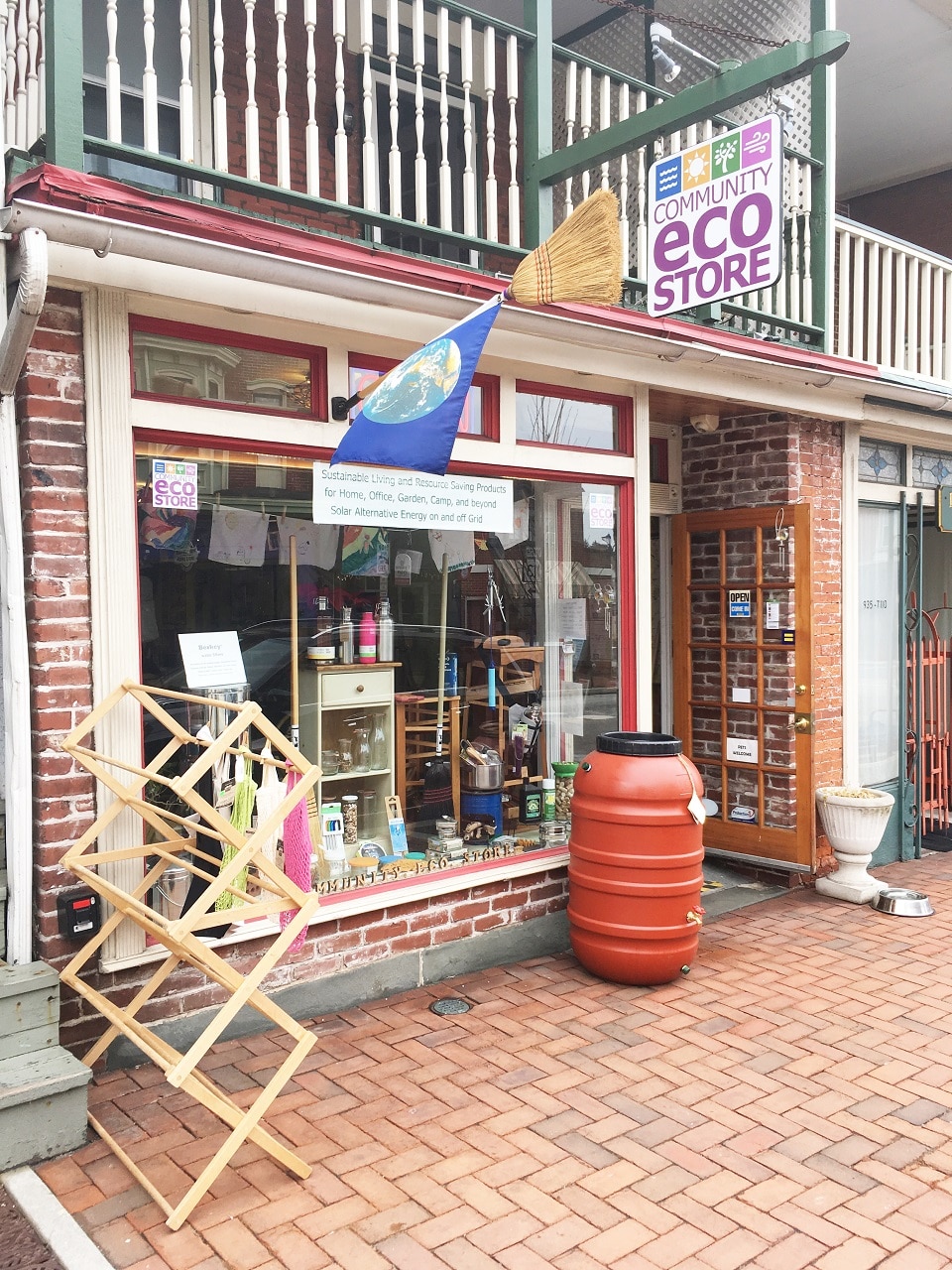 When you want to shop for earth-friendly products, head to the Community Eco Store. This small-but-mighty shop was founded in 2010 by Steve Beebee and his wife, Deborah Sween — California and Minnesota natives, respectively — who were transplanted to Pennsylvania 30 years ago. The couple originally modeled the store after a small alternative energy consortium they had seen in Vermont. Back in 2010, the store was called PENN Solar Store and Community Eco Center, with a focus on renewable energy. Now, shortened to the Community Eco Store, the shop, which is in the process of becoming a certified B Corporation, has evolved into what Beebee describes as, "kind of like a miniature Whole Earth catalog turned into a store."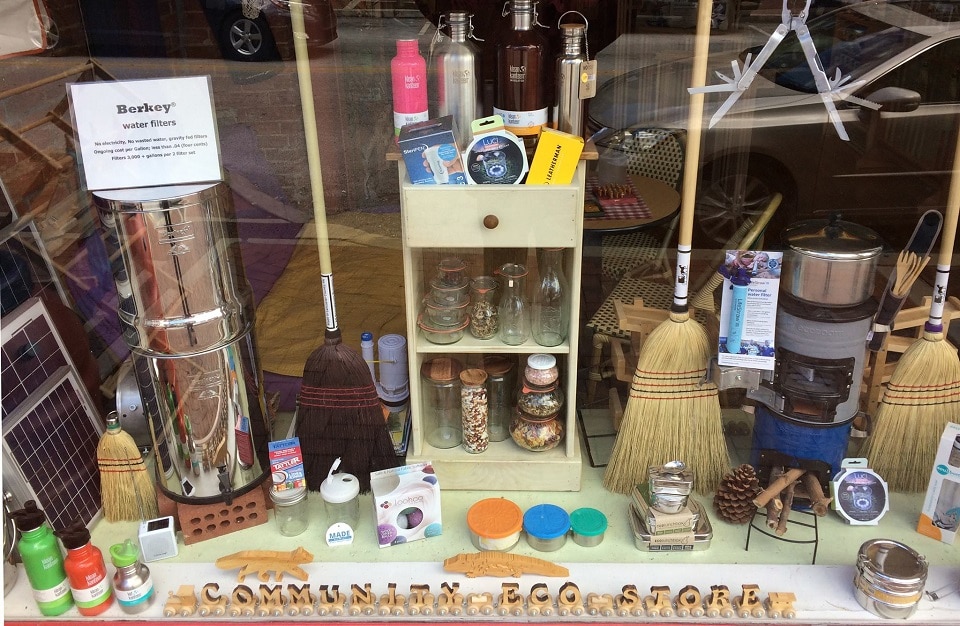 The shelves at Community Eco Store are lined with, "sustainable-living and resource-saving products for eco-friendly lifestyles, on and off grid." It still offers the home solar grids and accessories it started with eight years ago, as well as a large range of ethically-sourced products that have a minimal environmental impact. Those items range from household goods, like biodegradable laundry detergent, handmade clothes drying racks, and solar-powered inflatable LED lights, to water filtration systems, to sustainable lunch boxes and to-go containers, to books and toys. The shop expands its inventory and products every year, and if there's something you want to see offered, let the owners know! 252 Bridge St., Phoenixville; (610) 935-2600.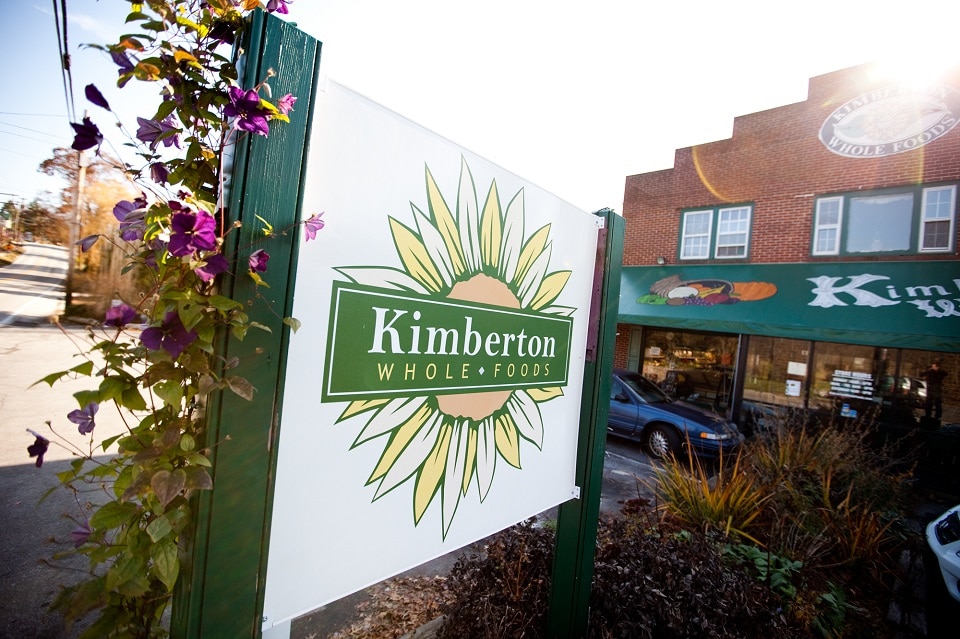 Since 1994, Kimberton Whole Foods has been serving the Phoenixville community with organic produce, proteins and dairy, earth- and budget-friendly bulk foods, natural body care, Fair Trade goods and so much more. The Kimberton location is housed in an old hardware store for a delightful "old-timey" feel and, while the original ethos of the store is still firmly intact, the space has evolved over the past few decades to provide a thoroughly modern experience. With an unwavering commitment to local farms and artisans, Kimberton Whole Foods is stocked with items from over 200 local producers and brands, like Frecon Farms and One Village Coffee.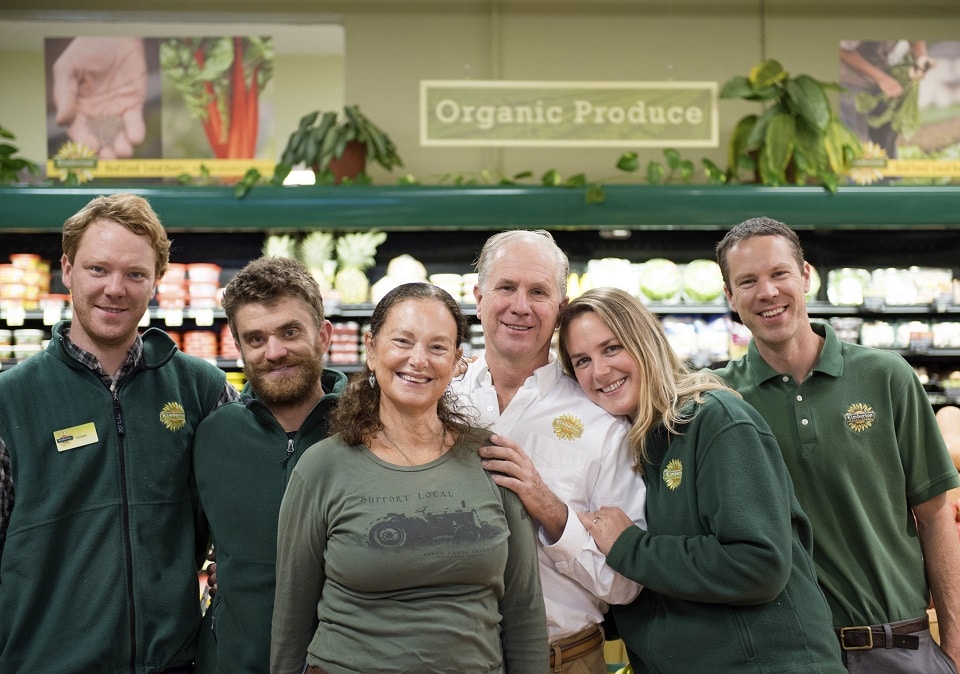 The family-owned store also includes a bustling cafe, with no shortage of scratch-made food and beverages made with locally sourced ingredients on the menu. Smoothies and fresh-pressed juices are always made to order with organic fruits and veggies, local coffee from Hobo Ed's and Backyard Beans is flavored with house-made syrups, and teas are sourced from Downingtown-based Pureblend. Whether you're looking for something to grab and go, or you'd like to sit and enjoy a meal to eat in-store, the sandwiches, salads and breakfast bites also adhere to its high standards of sourcing and preparation. 2140 Kimberton Rd., Phoenixville; (610) 935-1444.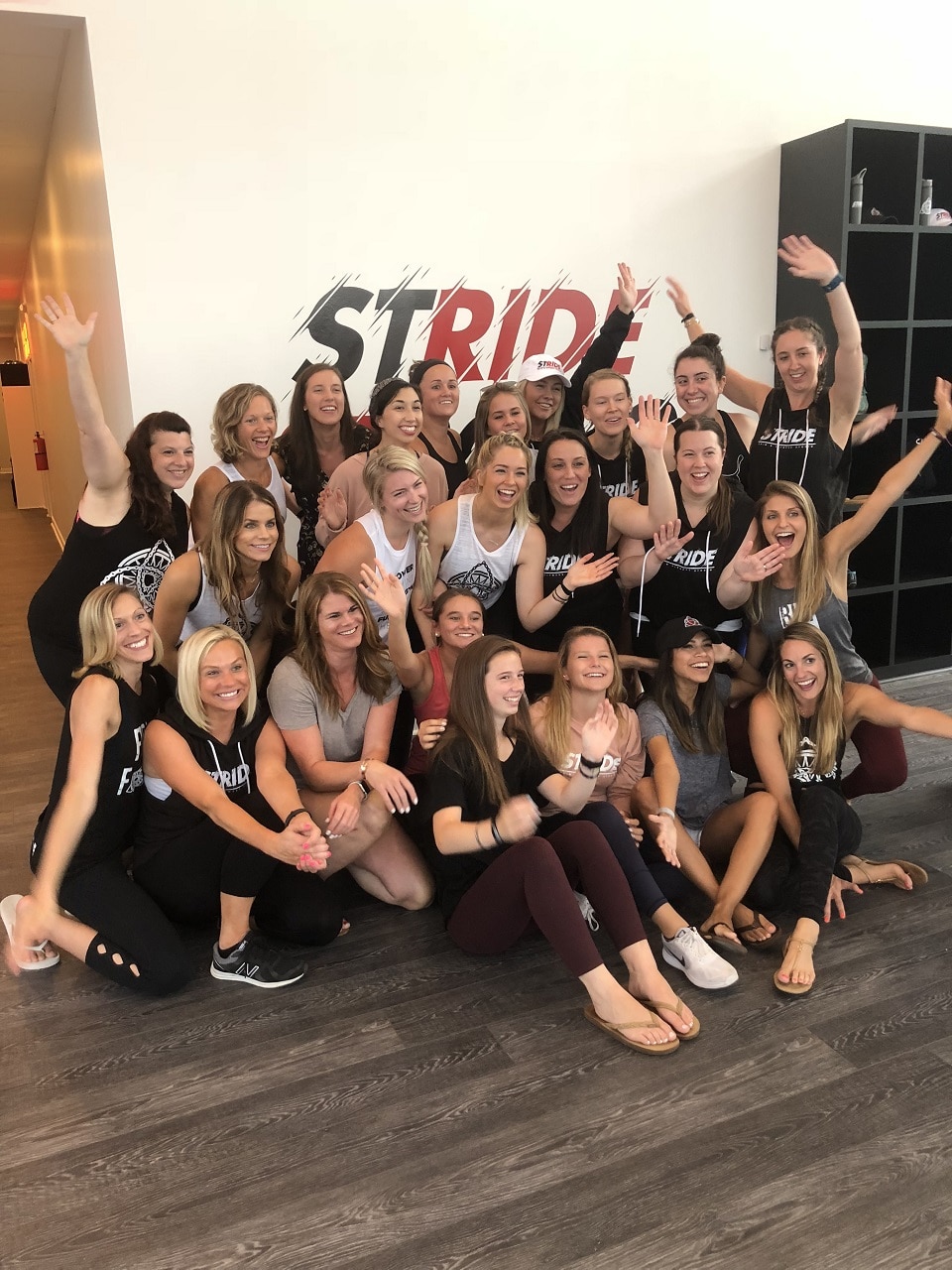 Open in Phoenixville since early August 2018, stRIDE Spin and Fitness Studio offers six different workout styles: rhythmic spin, barre, box, TRX, yoga and pilates. Co-owner Tori DeSimone says that the range of classes plays into the philosophy she shares with the other co-owner, Jess Vierow. "[We] believe in switching up your workouts, and stRIDE lets you do just that, at an affordable rate!" she notes. "We have an instructor lineup of 22 people, which means you'll never get bored! We have an amazing variety of teachings, energies and passion, all under one roof."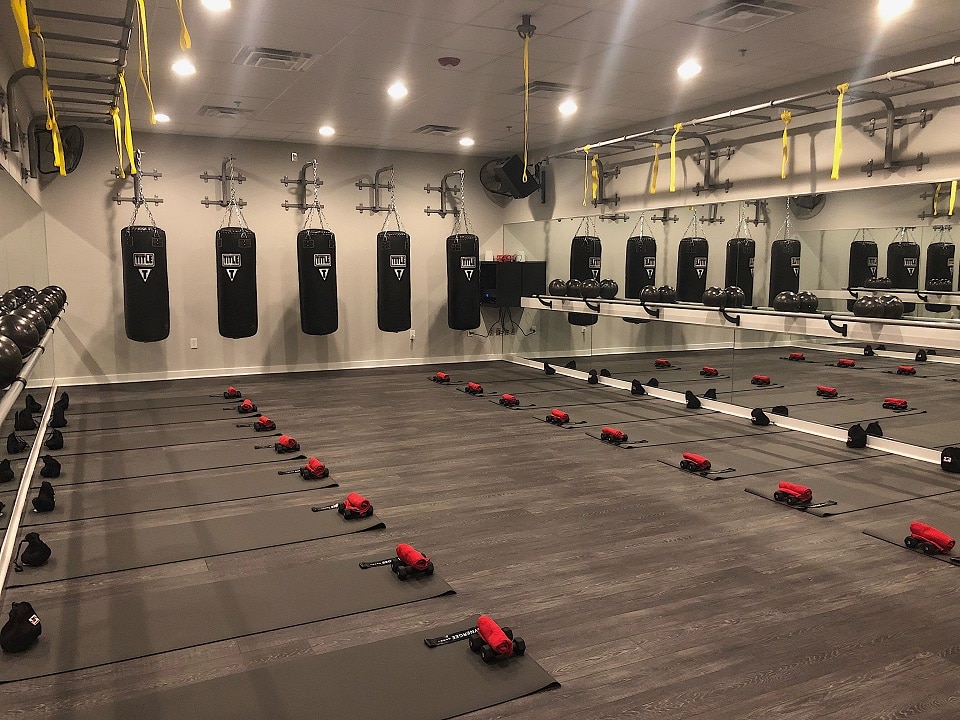 Many of the classes on offer are 45 minutes long, though the pilates classes are 50 minutes (for just $18!), and a handful are 60 minutes long (like Spin/Barre, Spin/TRX and Spin/Box, which give participants 30 minutes in the spin room and 30 minutes in the fitness room). stRIDE also offers childcare to its members, perfect for busy parents who want to squeeze in a workout without worrying about lining up a babysitter. "We tried to set stRIDE apart by making it a one-stop-shop for all our clients," DeSimone says. "Without our clients (and growing clientele), this studio would be empty and sad. It's the clients that make this beautiful space 'home' and that makes it worth it every day." For more info, check out stRIDE's class schedule and pricing structure. 420 Schuylkill Rd., Suite 600, Phoenixville; (610) 731-1174.
What are your favorite places to eat, shop and play in Phoenixville?
A Culture Factory photos:

Ed Williams

Camphill Cafe photos:

Camphill Village Kimberton Hills

Community Eco Store photos:

Community Eco Store

Kimberton Whole food photos:

Kimberton Whole Foods

stRIDE photos:

stRIDE Spin and Fitness Studio

Phoenixville mural photo:

Teresa Haag Art